So, after talking about some of the best attractions in Indonesia like things to do in Cihampelas Walk Shopping Mall and the best time to visit Bandung, even the best places to looking for girls, we want to talk about the traveling activity itself in more depth point of view. Travelling is always a fun activity to do with some friends and companions.
Many people talk about traveling as a media to explore not only the new places that you go to but also yourself. This seems to be not working if you have some friends with you, because when they are present alongside you on your trip, it's gonna be fun all night long. So you may not have a chance to find the true meaning of traveling. In this article, we want to tell you the positive reasons you need to Solo travel in Bali Once in your life time, visiting new places like magical things to do near Besakih Temple and others. Traveling alone will also give you the impactful benefits for these reasons :
1 – Knowing Yourself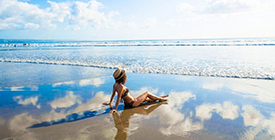 The first, foremost, and most important reason of this solo travel is to know yourself. We do the daily activities in every single day, doing the same activities over and over again on the constant basis. We always meet the same people everyday, talking about the same usual topics that seem to be boring overtime.
That's why, in our mind we ask "what am i doing?, "who am I?", "what do i want in my life?", and the others life points that should be answered easily. Travelling alone will greatly enhance your perspective in life, with the challenges and difficulties ahead. You can also fulfill your bucket list now, do something new, challenge yourself by doing all the fun activities, and for the first time, get away from that constand and boring life.
2 – Becoming More Independent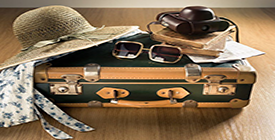 Travelling together seems to be a very easy thing to do. You have some friends with you if you're facing any problems. You have the family who got your back in every single moment. That's why, travelling alone could be very troublesome at first. You need to prepare all the things youself, doing a little research of your destination, and others.
But, even though all the preparations seem to be hard works, the feels when you finally go to your dream place by yourself is very gratifying. Imagine that you can visit Bali, your dream location by saving up money, preparing ticket and visa yourself and exploring the island with the full-on spirit. Wouldn't that be the most exciting thing?
3 – You Can Be More Confident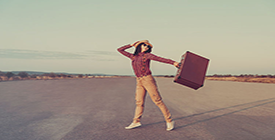 Visiting the new places, especially the ones in Bali like things to do in Seririt Bali, will greatly improve your confidence. Believe it or not, the most troublesome thing for many tourists out there is communication. They won't connect to the locals, just for getting some information because of one reason, their smartphone.
In a group trip, usually, the people will heavily depend on their phones. But, things changed when you traveling alone. You need to ask the locals, the good people who are are actually ready if you have some questions about the new place. With your preparations that done before and the help of new people around, you can be more brave and confident for any problems ahead.
4 – Meeting New People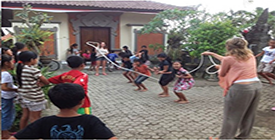 Of course, when visiting or even staying in a brand new place, you'll meet the new people. They are the locals who live alongside you, the traveler friends, and people who can help you in your way. From them, you can get much information that can greatly help you in your trip to places like Bali, like visiting things to do in Goa Gajah.
Some examples are the info about cheap and affordable restaurants, places to stay, and the most important thing is the attractions' info that sometimes can't even be found on internet, because either they new or hidden. In Bali, most locals are capable to speak in English, so talking to them must be very easy. Get rid of the boundary between locals and tourist, race,or color skin, and be more confident.
5 – Socialize With the Other Travelers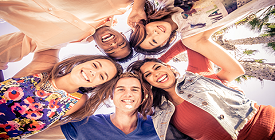 When walking around the streets in Bali, you'll have a high chance to meet and introduce yourself to fellow travelers. Usually, there are backpackers that can easily be found on the island of Bali.
Meeting the other travelers can also be a great help for yourself and your trip, because they can share their opinion and experience from their journey, adding both information and life lessons to you. You can also see different perspectives from other people, adding it with yours to make it more informational and helpful.
6 – Flexible Time and Space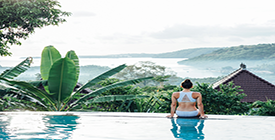 Of course travelling with friends is always a fun thing to do. You can go to places with your friends everywhere. But there's always a slight problem, you need to have an "agreement" with them about where the places to go at what time.
Sometimes, this can even squeeze your freedom, especially if you want to go to different places that contrast to them. The Solo travel will eleminate those problems, so you can go for basically everywheret at every time. Be free with your trip.
7 – Be More Happy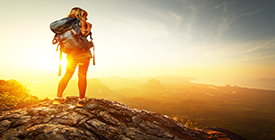 With all the positivity above, like meeting new friends, seeing fellow travelers, and having a full-fun holidat at your dream destination without any restriction or agreement whatsoever, surely you can be more happy in your life.
You can go to the popular places in Bali like things to do in Sanur Bali and Pandawa Beach, and to the quietest places on the island, like the hidden canyon all by yourself. Even though it seems tiring at first, and of course there will be some problems here and there, in the end, it'll be the greatest moment that you will cherish in your life.
With those seven long descriptions of the reasons you need to Solo travel in Bali Once in your life time, we want to add some things here. With a short mentions, here are the other important reasons of your solo trip in Bali.
8 – Increasing Sosical Skill
9 – Learning New Culture
10 – Saving Much More Money
That's about the reasons you need to Solo travel in Bali Once in your life time for now. Make sure to stay tune in All Indonesia Tourism.com for more interesting locations of Indonesia, travelling tips, and more!