Welcome to Seririt, Bali, Indonesia. If you come to Indonesia, you must visit Bali province. You can visit many tourism spots that will feel different environment and atmosphere. If you like to search quiet environments or natural one, I recommended you to come to Seririt Bali. Many things you can do in this place. There are many things to do in Seririt Bali, Indonesia.
Pulaki Temple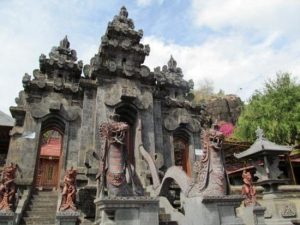 Environmental Pulaki temple is a sacred area that can be called perfect for many people. This place has an amazing natural scenery, religious aura and purity that glowed in the temple and surrounding area.
Pulaki Temple stands on a rocky cliff directly overlooking the sea. This temple looks dignified, strong and majestic, precisely because it stands on the site of rocky cliff. Moreover, the view display so captivating. If you stand in the temple and then look ahead, not only the sea you can see, but also a cluster of small hills on the western side. The monkeys that live around this temple, though impressed fierce, also creates its own charm.
Therefore, are you interested in to visit? Visit Pura Pulaki in Seririt Bali.
Pulaki temple have a unique history and a strong spiritual aura, presenting the beauty, the strategic location on the edge of the main highway so easily accessible, making it easier for people to the location. Therefore, it will make you easier to reach this place.
There are many facilities in this place such as parking places, bathrooms/toilets, rest area, stores, lodging, and many others.
Ticket price: Free
Open hours: Monday – Sunday 24 hours
More beautiful spots in Bali that worth to visit:
Singsing Waterfall
The beauty of Singsing waterfall makes the visitors willing to take pains to reach it. If you want to go Singsing waterfall, you must prepare your physic and mental. Because to get fall, you have to pass the path as far as 600 meters. You can follow the signposts to get to the waterfall.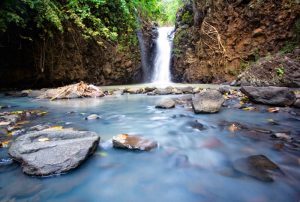 However, if you arrive in the place, it will make your tired disappear because of scenery. The environment of this waterfall is still natural. If you want to find quiet place, Singsing waterfall can be your choice. You are already tired with all the affairs of works, household, or other problems, you could come and relax in this waterfall. With views of green refreshing and soothing sound of a waterfall, it will decrease your tired.
In Singsing waterfall location, there are several of facilities managed by the local community. Several facilities that you can enjoy are parking and home meal. Many residents around this place will offer you home meal.  As for accommodation, do not worry!! This place is near with other tourism such as Lovina beach. Tourists can use cheap hotels in Bali who are around Lovina beach, if you don't have enough money.
Ticket price: Rp 10.000,-
Open hours: Monday-Sunday 24 hours
More beautiful spots in Bali that worth to visit:
Banjar Hot Springs
Are you boring with beach or waterfall? Don't forget. There are other spots that can be your next destination. Have you ever visit hot springs? If not, come to Banjar hot springs.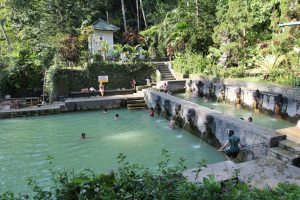 This place provides two point pools. The first one is perfect for a taste of natural therapy, and cure skin diseases. This happen because the air is contains sulfur that can cure skin diseases.
In Banjar hot spring, you are content to enjoy the natural beauty of the beach or the mountains, with water temperature around 35 degrees Celsius. It is enough to warm the body and stretch the skin pores to absorb the mineral content of the water, so that it can restore vitality, keeps the body fresh again. It also can accelerate blood circulation, to cure rheumatism and skin itching. Many citizens and tourists need this natural health. This high demand makes this place always crowded with many tourists and citizens.
There are various facilities in Banjar hot spring, such as:
Changing rooms and toilets.
Food stalls and restaurants.
Souvenir shop shopping places for souvenirs.
Lodging
Ticket price: Domestic Rp 10.000,-
Foreign     Rp 15.000,-
Open hours: Monday-Sunday 8 a.m. – 6 p.m.
More beautiful spots in Bali that worth to visit:
Brahma Vihara Arama
Other than Pulaki temple, tourists can also visit Brahma Vihara Arama. Brahma Vihara Arama is one the largest Buddhist worship place in Bali. The place is known as Banjar Buddhist temples, as it lies on the hills in the village of Banjar, Banjar District, Buleleng. Because it is located in a hill area. The quiet and peaceful atmosphere is created, so there are many visitors. 
This place other than as a tourist spot, it also use as a place of meditation. In this place, you also can learn history and culture at that time.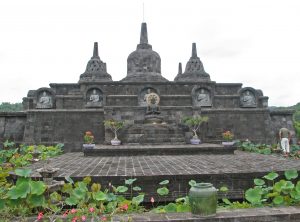 In Brahma Vihara Arama, especially in monastery,  there are many statues. There are statues of Buddha as the Buddha and Arca Parinirwana. Both are made of gold-plated bronze and a contribution from Thailand and Sri Lanka around 1977.
Each sculpture is placed in a different room. Parinirwana statue depicts the Buddha in meditation by emptying his body. Then the Buddha as the Buddha statue depicts the Buddha is reaching eternal perfection. Other Buddha statues made of rocks and concrete scattered all over the park in Brahma vihara Arama.
In this place also there are several facilities. The facilities that is provided there is
Parking area. The area of parking is spacious for cars and motorcycle
Borrowing fabric, if you visit here by wearing long pants, it's okay. But if you wear shorts, you should wear fabrics (Kamen).
To go to this place, from Denpasar to Vihara Brahmavihara Arama takes approximately 2 hours, or within about 100 km, through highway Denpasar-Bedugul-Singaraja. To find this temple is not difficult, simply just follow the main road past Lovina area, there will be a description of Banjar village in the side of the road.
Ticket Price: Free.
Open hours: 8 a.m.-6 a.m.
Note: tourist pay for parking fee.
Well, that's all about the things to do in Seririt Bali, Indonesia!