Vacationing in Bali would always be a great thing to do. There are a lot of good places in Bali, like hidden places to stay in Bali for example. So in the beautiful day, you should spend more of your time outside, enjoying Bali in the different perspection.
But sadly, without any notice, the rain comes down to earth, making everything wet and cold. You as tourist here, would be confuse of what are you going to do next, visiting the other things like things to do in bali with 6 year old kid or just being at hotel alone inside a blanket? Well, if you happen to stuck in the area of Seminyak Bali, it would be best to stay because there are a lot of choices to do in here, even though it rains outside. So here it is, the things to do in Seminyak when it's raining.
1. Superhero Factory Bali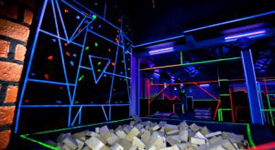 The frist thing first, a place inside the things to do in Seminyak when it's raining that is suitable for waiting the rain to stops, is the Superhero factory. This place is actually a place not for relaxing or having calm time during rain.
Superhero Factory is a place to do some exercise like climbing, rolling, and some other stuff. Inside the venue, you can find many interesting places like GloMo, which is the dark room, and also doing Leap of Faith from above. The entrance ticket is only Rp100.000,- per class per person.
Location : Sri Rama street 8
Tips : Don't forget to rest after visiting it, and make sure you're healthy enough to try them.
2. Totem Room Escape Bali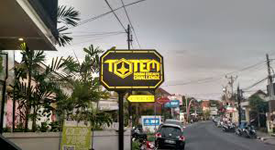 If things to do in Abang Bali are good enough for you, there's one place that can give you another experience of tourism in Seminyak Bali. It's indoor too, which is the perfect thing to do when rain is going on outside. It's better if you have some friends with you.
In this attraction, you need to escape the rooms by solving some of the best made puzzles. You're gonna think them through to be able to continue to the next room. Sounds fun right? Then you can grab your friends and come along to Totem Room Escape Bali with Rp200.000,- person.
Location : Kayu Aya 18C street
Tips : Better bring some friends with you
3. Dream Museum Zone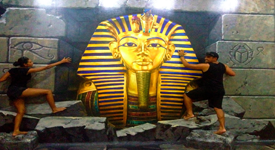 Next attraction is not as tiring as the first and second place above. You can relax in here while waiting for the rain to stop. Usually the children and some adults are always say that visiting a museum is relaly boring. But it's different with this one.
In this venue, you'll be introduced to the three dimentional art museum that designed by the famous artist from Korea. Even though you don't bring a camera here, there will be a cameraman that will take some shots for you. The entrance ticket is about Rp110.000,-
Location : Nakula Street
Tips : Bring a camera to save more money
4. Devdan Show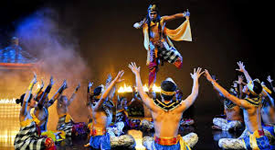 During rainy evenings, maybe you can't visit some open places that included in things to do in abiansemal. But maybe, you can spend your time to watch the famous Devdan show with much excitement and expectation. This show has so many things that you can grasp.
This family friendly show will take the audience to the richness of Indonesia via its cultures that resembled very well in some dances like fire dance, acrobatic moves by the professional dancers, and also the traditional puppets.
Location : ITDC Complex
Tips : Order the ticket day before the show, like on Tuesday or Friday
5. Canggu Club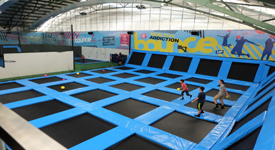 Well, here is the place that is perfect for everyone to spend their good times. No matter what the weather outside, wether it is rainy or just plain dry, the whole family can enjoy the things around Canggu club freely still.
The Canggub Club is actually a place that filled with so many stuff. Usually the kids will say that they don't want to leave the place, because it's a lot of fun in here. Kids and their famil can enjoy doing swimming, bowling, and then eating at Canggu Club Restaurant. For that completeness, the place will charge the adults for Rp300.000,- for adults and Rp180.000,- for kids and teens.
Location : Berawa Beach street
Tips : Go here during either morning or day
6. Nook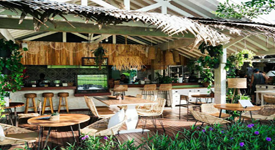 Different from things to do in Bali Horse Riding, this place is the combination of both the natural and also the modern aspects that fused into one venue called Nook. Nook is basically a restaurant, that decorated very well by taking the traditional stall concept.
But, the thing is, the good things about Nook is not only the shape and also the traditional foods that everyone likes like Nasi Campur or the other western meals, but also the background that used in the place, which is the vast rice fields view that looks so great even during rain. 
Location : Umalas 1 Street
Tips : Prepare Rp5.000,- for parking ticket
7. Prana Spa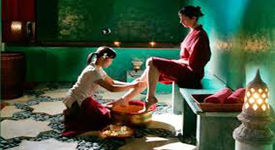 The seventh place on the list is a wonderful place for everyone who want to have a relaxation by doing spa or massage. The place called Prana Spa. The place is usually visited by the girls or some women who want to take care of their skin.
This place of Prana Spa is pretty unique, because it has the building concept in its exterior and interior. It looks like a building from India or Moroko. Prana Spa also gives the best services with Arabian Night feels.
Location : Kunti street
Tips : The price range is quite affordable starting from Rp250.000,- up to Rp2.850.000,-, based on the treatment.
Other Things To Do in Seminyak When It's Raining
Aside from there, you can go from them to the other areas, venues, or spots in Seminyak Bali. Don't worry, suprisingly enough, this place has so many spots to go, like a church and spa spots. Here's the rest of things to do in Seminyak when it's raining.
Santo Michael Church
La Favela Restaurant
W Retreat and Spa
Nirvana Burger Bar
DXM
The Corner House
The Bistrot
Potato Head Beach Club
Underwater Seawalk
Are you done visiting them all? If you're not, you can do another journey next day or in the next oppotuinities when you finally be able to visit Bali island once again. Some things to do in Seminyak when it's raining are pretty famous, and of course they are pretty crowded sometimes.
But, enjoying them will be a better thing to do then waiting for the rain stops. The time would go more faster when you doing something fun and enjoyable. You can still be able to enjoy them all without getting interrupted by the rain.
Seminyak Travel Guide