Hello again on this beautiful day to talk some more about wonderful things in Indonesia only at All Indonesia Tourism.com. Now, we're not gonna give you about our recommendations like where to go for single woman in bali for example. Instead, we want to share some tips for you who want to travel to Indonesia in this new year.
Either it's included in your bucket list or not, visiting Indonesia is always a good idea. For you who have the resolution of doing a little visit to this country, we want to share some tips for you. This time, we're gonna give this info to fellow travellers in India. Taking a solo trip to Bali from India. Surely it's gonna be a long ride, so make sure you take notes.
1 – Budgets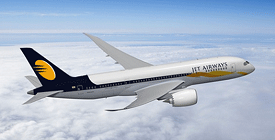 So let's talk about the transportation here. From India to Bali island, or Indonesia basically, you need to talk a very long distance. It's not possible using car for 8.462 kilometers. So, there's only one option, using a plane.
About the tickets, we have some choices for you here.One price is different from the others, based on the airline. For example, a plane ticket right from New Delhi to Bali will cost you about eight milin rupiahs or 40.000 rupee, by Air Asia X. There's also cheaper and more expensive ticket, so suit yourself. The flight is about 16 hours from New Delhi to Denpasar.
However, you can save more money when using an airlines that need to stop twice. For example, a seven million rupiahs worth of plane ticket or 30.000 rupee is by Jet Airways and Garuda Indonesia, taking you to Bengaluru, then Singapore before arriving to Denpasar.
About the foods and everything beside the hotel, you can carry about10.000 rupee. It's more than enough for days. You can add up the number if you feel that you will buy some more stuff like souvenirs, etc.
2 – Places to Go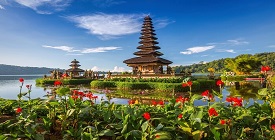 Visiting exotic island like Bali would be a wasteful time without visiting any of those wonderful places on the island, like things to do near Besakih Temple. In Bali, the first category of attraction that you may visit is the temples.
There are bunch of visitable temples in here like Lempuyangan Temple, Tirta Empul Temple, Uluwatu Temple, Gunung Kawi Temple, and many more. Sometimes if you're lucky, you can witness the Balinese religious culture via the people's activities.
You can also witness ceremonies while being in there. For example, you can see the Kecak Dance that held exclusively in Uluwatu Temple. That's the picture that you've seen everywhere, people dancing in circle while being watched by so many tourists around them.
However, aside from the temples, you should visit the amazing beaches in here, like Kuta, Pandawa, or Sanur beach for example. Pick the one that suit you the most. If you like surfing a lot, then Padang-padang beach is the best place for you.
If you want to free yourself with enjoying the calm and quiet situation on a beach, Karma Mandara could be a perfect choice. If you're coming with your loved one, coming to Jasri beach is recommended.
Other than the things to do in Seririt Bali, you can also spend your night in the best bars and restaurants you can visit in Bali. There are a bunch of them in the tourism area like Sanur. You can just pick one and stay there, enjoying the night with the beers and liquors.
3 – Where to Stay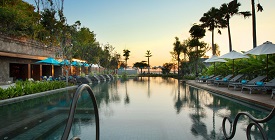 To find the things to do near Zen Resort Bali, we want to recommend some places that might suitable for you. In order to get a decent one, you should explore a bit for the best one. The nice one is, of course, the hotel located near the sea, so you can expect a sunrise view directly from your room.
There are five different hotels that we want to put here, all of them are the hotels located near the sea. So the differences are only services and design. The first one is Hotel Indigo, located in Camplung Tanduk number 10 of Seminyak.
Second one is the W Bali Hotel. This hotel is marrier and more green, even your bed is decorated with green colors on the bed cover and carpet. Outside, you can also feel the freshness that coming from the tall bamboo beside the main road. It's located in Petingetet, Seminyak.
Como Uma Canggu is the third one, located in Pantai Batu Mejan. The hotel does look so modern, simple, and yet very comfortable. For the solo trip to Bali from India, this one should be real cozy.
Fourth and the fifth one, St Regis Bali Resort and The Ritz Calton Nusa Dua. Both of them are great and having this outdoor sides that look wonderful.
All of the hotels above can give you the most fun experience of staying in a beachside hotel in Bali. But, the cost for them is up to one million rupiahs or 5000 rupee. With all the services and benefits you can get from them, that price seems to be reasonable.
4 – Traveling Tips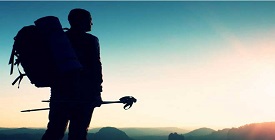 So for the last part of the list, we want to tell or mention some of the best tips for you who doing all this solo. A brave one like you should need some preparations first, starting from seeing our list below:
1. When visiting Bali island like things to do in Seminyak Bali, wear thin clothing
2. Don't bring so many things
3. Never forget your passport
4. Bring small cash
5. Be warry of scams
6. Try the traditional foods of Bali
7. Be communicative to the locals
8. Always respect the different culture
9. Don't be shy to join in the culture
10. Don't be shy to ask for directions from the locals
So that's all we want to share about solo trip to Bali from India, may you all have a nice vacation on the island of Bali in this 2019. If you feel that Indonesia is actually good for tourism, you can consider to come here again on the next occasions. In the next article, we want to share about something more interesting, so stay tune on All Indonesia Tourism.com. Yoga Adi signing out, See you later.