Everyone loves a holiday. Either by yourself, with a spouse, or with the whole family. Bali is one of the best things to go about spending your end-year holiday and there are many Places To Visit in Bali Indonesia. You can expect things from natural adventure of a waterfall to intriguing journey of a deep ocean. We're going to write things to do in Bali on Christmas day.
1. Jatiluwih Rice Terraces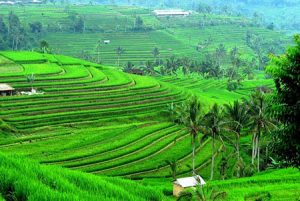 Jatiluwih Rice Terraces is a green land of rice situated in West Bali. It is a must-see exotic panorama and has been nominated as a UNESCO World Heritage Site.
Jatiluwih Rice Terraces offers a stunning panorama of 600Ha rice terraces on the Batukaru mountain foot. The Rice Terraces irrigated by 'subak', an impressive system made from as long as the 9th century.
It is open from 6 AM until 7 PM so you and your family can enjoy this breathtaking scenery with a full day adventure. You only need IDR 40.000 to enter this. A worthy exchange because it's one of the best things to in Bali on Christmas.
2. Sacred Monkey Forest Sanctuary (Mandala Suci Menara Wana)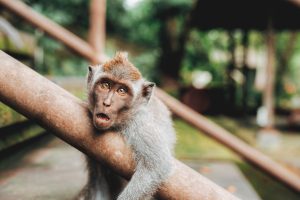 Located on Ubud, Bali, Things to Do in Ubud Monkey Forest Bali Indonesia offers approximately 10 HA which Balinese long-tailed monkey dwells.
Currently, there are about 605 monkey lives there. As a tourist, you can buy bananas to feed them. However, be careful since there are wild animals and can go rage if you disturb them.
It starts to open at 8.30 AM until 6 PM. As an adult, you need IDR 50.000 to enter and kids ranging from 3 to 12 can enter it for IDR 40.000.
3. Bali Island Hopping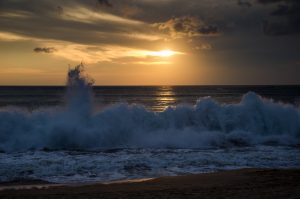 Finished seeing the natural scene of forest and meadow? You can do island hopping on Bali. Bali is a pack of islands so you can enjoy a boat trip between them. Some tours provided a snorkeling experience for an adventurous journey of water.
To do this, you need a tour agent and price different from the package they offer. Try to find the best package which suits your needs.
Meanwhile, there are many things to do around Bali such as Tremendous Things To Do Near Nirwana Bali and Enthralling Things to Do in Oberoi Bali
4. Dolphin Watching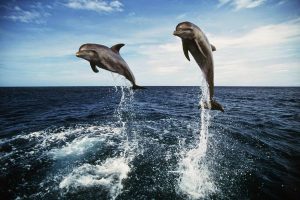 Dolphin? Yes, dolphin. Rather than a common island hopping with snorkeling, you can try a tour agent offers dolphin watching experience. The dolphin usually comes out at dawn so prepare yourselves to get up early.
The famous location for dolphin watching is on Lovina Beach, where you can rent a boat around 3 AM and wait on the sea of Lovina Beach for the dolphin to jumping around.
What a beautiful moment to have delightful Things to Do In Banjar Bali
5. Sunset Dinner Cruise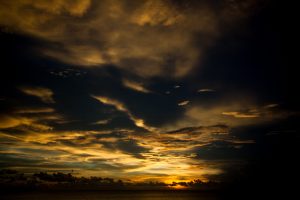 Tired of a day of adventure? You can have an exclusive sunset dinner on a cruise ship.
If you go with your spouse, it's best to get a beautiful sunset dinner for one of the best things to do in Bali on Christmas day.
The price ranging from each tour guide, so please make sure to find the best one for your needs.
Also visit more places in Bali such as Awesome Things to Do in Bali for Solo Travelers
6. Sekumpul Waterfalls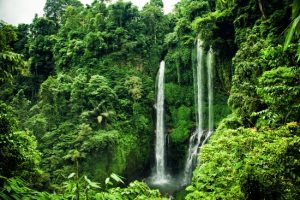 Sekumpul means several in English. That means Sekumpul Waterfalls is a pack of waterfalls compromises with a natural forest for the entire family.
To see this, you need a bit of an effort of struggling because it's located far away in the forest.
It's located on Sekumpul Village in Singaraja, Bali. If you're going to go here, please select a hotel nearby so you don't need to spend excess money on a taxi.
7. Traditional Cooking Class of Balinese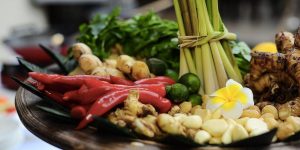 Enjoy Balinese foods while staying? You can try to cook it for yourselves! Balinese is rich with natural scenery and the foods are amazing.
It's so complex that you truly need an expert chef so you can try to cook it when you're home.
Located throughout Bali, you can find an abundance of cooking class near your hotel. The price usually ranging from as low as IDR 500.000 to IDR 2.000.000 depending on the package.
8. Bali Butterfly Parks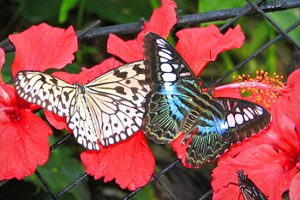 Butterfly parks is a relaxing visit after a whole week of a journey. You can see around 15 unique species for a total of hundred butterflies in the park.
It is located in Wenasari Village, 30km from Denpasar. Besides wild butterflies, there are also many dried insects (especially butterflies) specimens on the park.
Children can enter it for free while adults needs as little as IDR 50.000 to enjoy the park. It opens daily from 8 AM to 5 PM, you cannot enter after 4 PM, though. 
9. Bali Bird and Reptile Park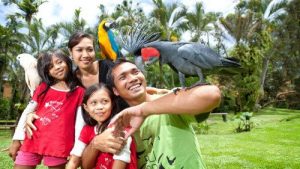 After butterflies, you can enjoy another park located on Gianyar, Bali, to see birds and reptiles. Bali Bird and Reptile Park are divided into many regions of Australia, Latin America, Africa, and of course, Indonesia.
You can see for around 250 unique species with a total of more than a thousand birds roaming around. You can also enjoy the daunting experience of Komodo dragon.
The entry price starts at IDR 385.000 for a single person ticket. It opens from 9 AM to 5.30 PM to fully satisfy your appetite for birds!
10. Bali Safari and Marine Parks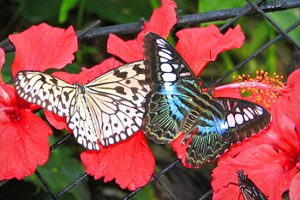 From the hugeness of elephant to the quickness of piranha, you can enthrall yourself in this midst of animals. Animal show? Check. Elephant riding? Check. Huge aquarium? Check. Night Journey? Check. There is an abundance of animals shows and an intriguing of safari journey on either night or day on Bali Safari and Marine Parks.
You can expect the minimum package for IDR 570.000 or the most luxurious one at IDR 1.890.000 per person. To get there, you can stop at pickup spot of rent service located throughout Gianyar, Bali.
Exciting, right? You can spend your holiday on numerous adventure throughout Bali. However, fear not, that's not all! We have another seven best things to do in Bali on Christmas includes:
Pod Chocolate Factory and Cave, Carangsari, Bali.
Bali Jewelry Perak Workshop, Gianyar, Bali.
L'atelier Parfums et Creations (Perfume Workshop), Nusa Dua, Bali.
Bali Submarine Riding, Kuta, Bali.
Bali Seaweed Farming, Lembongan, Bali.
Mepatingan Bali Mud Games, Ubud, Bali.
Bali Atlas Pearl Farm, Penyabangan Village, Bali.
Indeed, there are many things to do in Bali on Christmas day with family or your lovers. Have a great holiday!