South Kuta practically covers the whole southern area of Bali. It is a home of myriads of luxury accommodations, hidden beaches and the other beauty everyone needs for a perfect holiday.
South Kuta is considered as a versatile area where you can be what you want to be, whether you want to seek luxury, tripper, or surf junkie.
If you want to have fun, then you should go to South Kuta. Bali is not always about Sanur or Denpasar, you could find more in South Kuta. Let's get ready to have fun with these 8 things to do in South Kuta!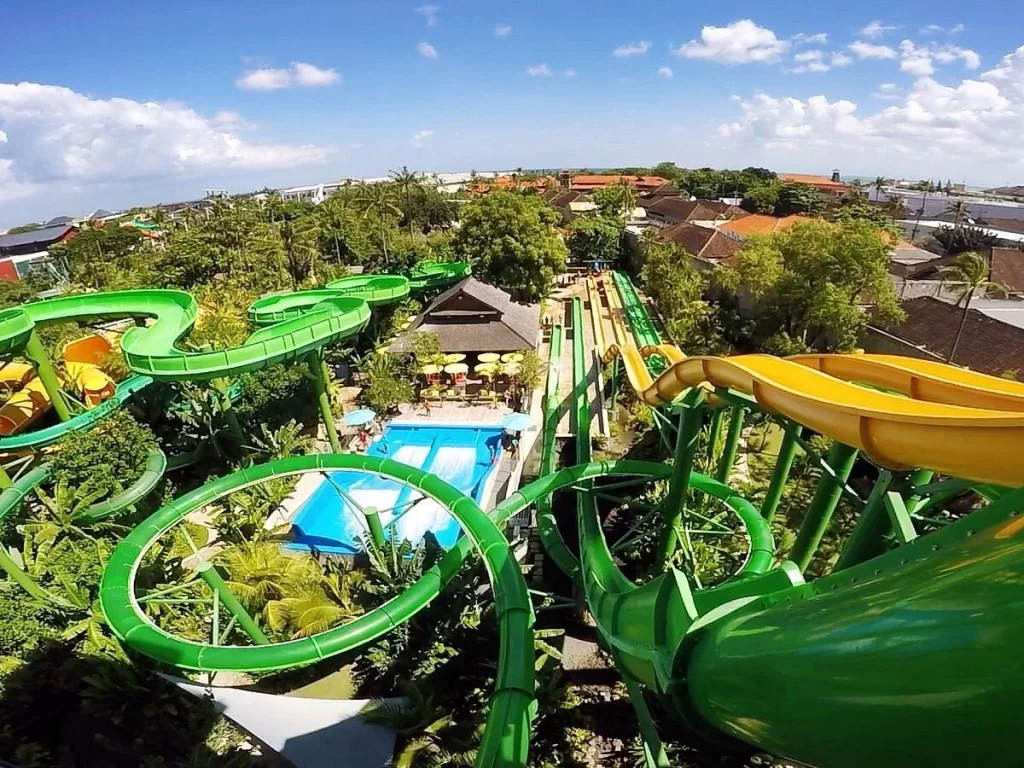 Waterbom Bali is considered as one of the oldest tourist attractions in Kuta and not to be missed for sure! If you're travelling with children, then you must visit this place!
Waterbom Bali is also one of the largest water parks in Bali. Hence, you will find a huge number of rides there. The Boomerang and the Superbowl are the recommended rides you should try. If you're brave enough, you can try sheer drops, such as the Climax too.
For children, there are some children pools along with some eateries where you can get snacks and light snacks to keep you energized for the whole day.
If you're traveling to Bali with kids, you should consider putting these educational tourist attractions in Bali. You can have fun and learn at the same time.
Visit the icon of Bali, Garuda Wisnu Kencana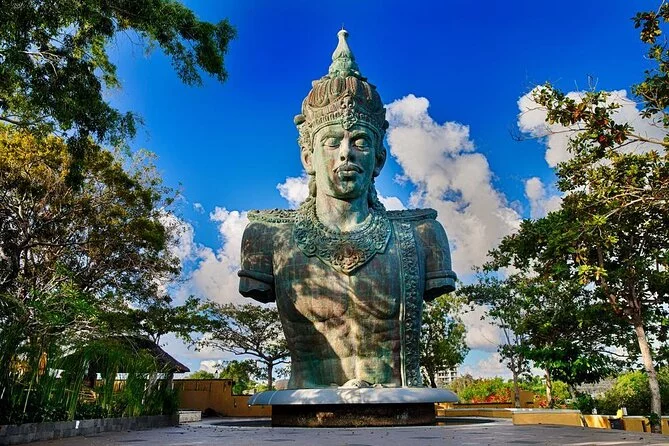 Visiting Bali is not complete without visiting Garuda Wisnu Kencana. There is a cultural park located there which covers approximately 250 hectares of land in Ungasan Hill.
This park is famous for the titan statue of Wisnu or Vishnu, an ancient Hindu god. This park looks magnificent as it is located at 260 meters above sea level. You can simply look at the magnificent view of the island and the ocean.
There are some facilities provided here, including an amphitheater, a gallery, open-air venues, restaurant, souvenir shops and some other recreational facilities.
There are a lot of things you can do in the cultural park in GWK. Watch the traditional dances of Bali: Kecak Dance and Legong Dance.
For kids, you can bring them to watch an animation movie at Garuda Cinema. Don't forget to buy some souvenirs and take a picture with the iconic statue!
Watch Kecak Dance at Uluwatu Temple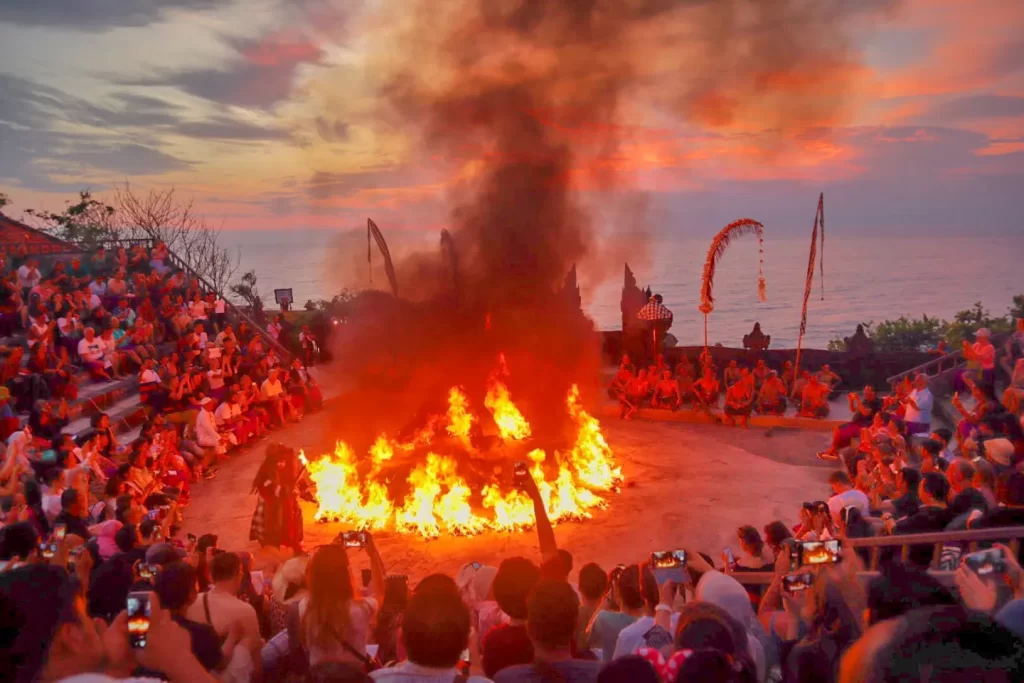 Bali is full of amazing temples; you can read the complete list of famous temples in Bali along with the etiquettes while visiting temples in Bali. Make sure to read this information before deciding to visit temples. One of the temples in South Kuta is Uluwatu Temple.
There are a lot of things you can do in Uluwatu Temple or Pura Luhur Uluwatu. This temple is located at the edge of a cliff in Uluwatu. You can enjoy the perfect view of the horizon and sunset along with the picturesque temple.
If you love cultural things, try watching the traditional dance from Bali, Kecak Dance. It is a rare cultural event which you can enjoy along with the nature's best views.
Try some extreme sport at Tanjung Benoa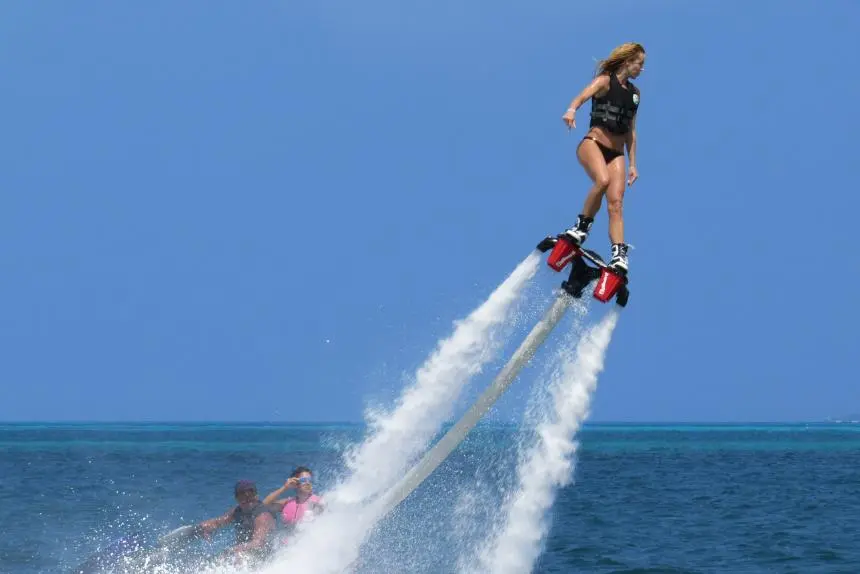 Swimming and surfing may be common for tourists in Bali. However, you can do more than those. You can go to Tanjung Benoa Beach and try some extreme sports.
You can try parasailing, jet skiing, or even flyboarding there. Extreme sports might feel different in Bali because of the beach atmosphere and the island's wind. So, don't miss it!
Tanjung Benoa should be put on your itinerary as it is listed as best beaches in Bali for family. If you wish to come here, don't forget to do these things to do in Tanjung Benoa. Get all the things you want to do in Tanjung Benoa!
Have dinner with the sunset of Jimbaran Bay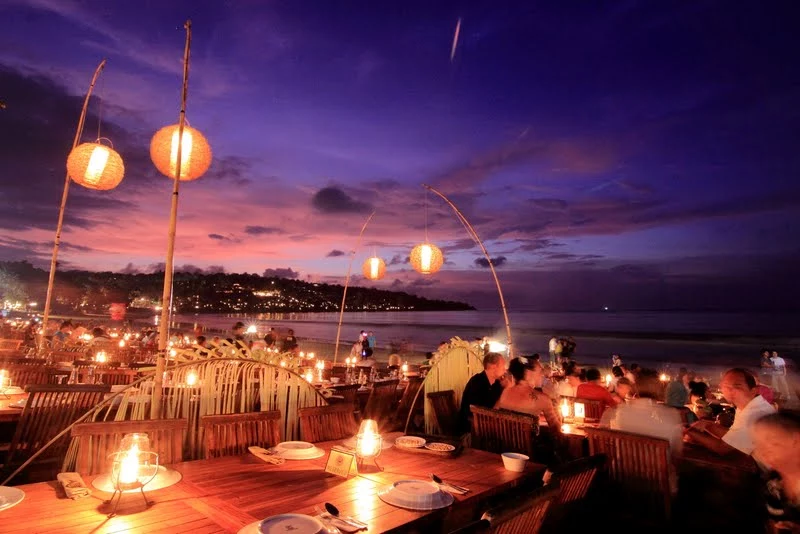 Having dinner in a fancy restaurant is common, how about having it by the beach? You can do that in Jimbaran Bay. While enjoying the delicious food, you can also enjoy viewing the beautiful sunset by the beach.
You can try the seafood cuisine that is delicious. If you come here with your loved one, you can get the romantic moonlight with some candlelight on your table.
If you plan to go to Kuta area, make sure to have fun in these things to do near Kuta Beach. Try the local Balinese food too, either in the restaurant or the street food, such as street food in Bali which are mouth-watering!