Indonesia is blessed with many islands. There are more than a hundred different islands that are mostly uninhabited, with some big noticeable islands like Java, Borneo, Sumatra, Sulawesi, and the easiest island in Indonesia, Papua.
For those who don't know, Papua island is considered to be an island with slightly changing conditions after all these years. Within the woods, the life of traditional tribes still exists, sticking to their original way of living.
That's why, in order to respect the thick culture in Papua, some national events happened, like the famous and waited Lembah Baliem Festival in Papua. It's one of many Papuan festivals that gather those traditional tribes into one humble activity. A festival filled with cheers, happiness, and peacefulness.
However, aside from being a place with a lot of cultural histories, Papua is also blessed with a lot of natural spots. Most of them are still left with the same original condition as before, despite their popularity.
Some examples are the wonderful national parks in Papua that are interesting to visit, especially with the unique uncommon endemic animals.
Interesting Points of Papua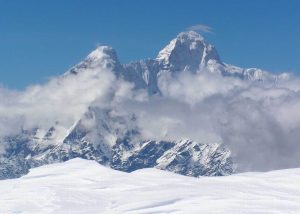 Papua can be a great choice for anyone who wants to visit the most natural place possible in Indonesia. There are the beaches you can visit in Papua, lakes, ponds, or the mountains in Papua. Extreme sports that can be done in Papua also varied from fish hunting to hiking the top of challenging peaks.
The mountains in Papua are unique, since they don't have a characteristic for creating magma or natural gas, so they wouldn't explore. Most of the mountains in Papua started to exist because of the massive Earth's plate shifting that happened a long time ago.
The plates that were placed under the sea were thrown out to the surface, creating the mountains and parts of Papua island. This can be proven by the fossils that were found in Jayawijaya.
The million years of sedimentation process created the highest mountains of Papua, like the Jayawijaya and Sudirman. In these small lines of stone mountains, you can see several mountains with each of their reachable peaks. And today, we're gonna take a look at some of them that included as the mountains to hike in Papua that you can see right on below:
Mountains to Hike in Papua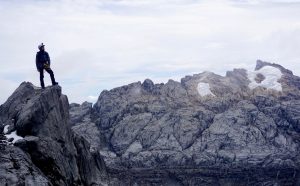 · Location : Papua Province
· Height : 4870 masl
· Part of : Sudirman Mountains
One of the heavenly spots in Papua is the Mount Sumantri, which is a part of the Sudirman Mountains line. The mountain was named after the professor Soemantri Brodjonegoro from Bandung Institute of Technology who also had the passion for hiking.
The location of this mountain is on 4.870 masl, making it one of the highest mountains to climb in Indonesia. Due to the extremely cold condition, the mountain peak is still covered in snow.
The extreme characteristics of Mount Sumantri will require advanced hiking skills and suitable equipment to go through the snow. There are some ravines as well on the sides which make it a dangerous mountain as well.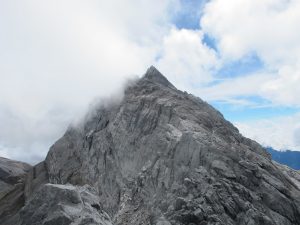 · Location : Pegunungan Bintang, Papua
· Height : 4.760 masl
· Part of : Jayawijaya Mountains
Mount Mandala is included as the top three highest mountains in Indonesia. Located at 4.760 making it the third one of the three. Back in the Duct colonization era, they used to call this mountain as Juliana Top or Juliana Peak. But the Indonesian hikers would like to call it as Mandala Mount instead.
The first founding of the mountain happened to the explorer group consisting of five persons, Arthur Archer, Herman Verstappen, Piet ter Laag, Max Tissing, and Jan de Wijn back in September 9, 1959 long after Indonesia independence.
Now, people could do the same thing by exploring this mountain that is also located on the border between Papua and Papua New Guinea.
Mount Jaya/Jaya Peak/Mount Carstensz Pyramid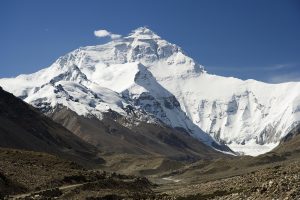 · Location : Puncak Jaya, Papua Province
· Height : 4.884 masl
· Part of : Jayawijaya Mountains
And the highest mountains of all is the 4.884 masl and as one of the heavenly things to do in Jayapura is the Mount Jaya or Mount Carstensz. Maybe some of you Indonesians are familiar with the name Jaya Peak.
But, the given name of Carstensz may sound unfamiliar for them. This is because of the history between the mountain and a person named Jan Carstensz.
Carztensz was a Ducth colonial who happened to see the existence of snow-covered mountain Jaya. Not believing what he saw, Carztensz sent the news to his friends and colleagues back in his country. The responses were not good, he was being laughed at because they thought the idea of a snow mountain in such a hot tropical island is completely ridiculous. This happened in 1623.
About more than two hundred years later, a Ducth explorer, Hendrikus Albertus Lorentz, succeeded to climb the peak of Mount Jaya in 1909, and was quickly renowned by the world. What Carstenz saw was true, a snow mountain on Papua. After that, the mountain was also given a nickname based on his very name.
Mount Jaya was also inaugurated as a part of Lorentz National Park by UNESCO in 1999 along with the inclusion of World Heritage as well. To this day, Mount Jaya is still a life goal for many hikers around the globe. Reaching the top of it would require a lot of things to sacrifice.
That's why, many people want to have this amazing and irreplaceable experience. And the mountain is still waiting for anyone who's ready to claim it.