Not like the west side of Indonesia like things to do in Northern Sumatra that actually has a lot of good natural attractions, but the Indonesian east side also has some sports that have the richness in that speciality. And one of them, is the island of Papua, which is located near the neighbor, Papua Nugini. For you who want to travel to Papua to hunt the attractions that still very natural, then your choice is the actually the best one.
Inside the islands of Papua, there are a lot of regencies just like the other islands in Indonesia. You can check some examples in things to do in Sorong. But now, we're not talking about that area again. This time, we want to introduce you to the next regency in Papua, called Wamena. And here are some attractions that can be found within, included in the things to do in Wamena :
1. Habbema Lake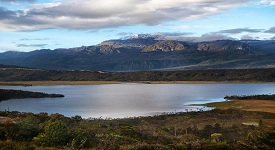 Wamena also has some lake that worth thousand stories like the one that can be found in things to do in Parapat. But, the lake in Wamena called Habbema Lake. For you who don't know the Habbema Lake, this one is a very unique lake.
On the spot, you can witness the mountain from afar. Those views then combined with the lake and the other green environments creating a calming spot ever in Wamena. And because of that, this can be a great option of your journey in Papua
Location : Wamena
Opening Hours : Always opens
2. Sinatma Bridge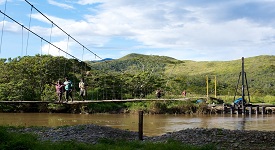 And then the next attractions that Wamena has is the Sinatma Bridge. Even though it's not trully an attraction, but this bridge is indeed epic for the travelers. Many people want to take some pictures with it.
But,even though many people so love it, mostly they are only some viewers on social media. Not so many people actually visit this spot. So it must be your great chance to visit this unique bridge to at least having some selfies with it.
Location : Sinatma Wamena
Opening Hours : Always opens
3. Nayak Market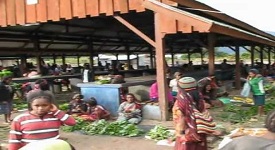 Just like the other markets that can be found inside the things to do in Manokwari, in Wamena there are so many markets that sell everyday need of the people. One of them is this Nayak Market located in the Pramuka street.
Just like usual traditional markets of Indonesia, you can find some dairy products in here, especially with such a cheap price. Of course, this market is crowded, but only in several times during the day, like the morning when people usually restocking their stuff, or the dawn where people get the cheapest price possible.
Location : Pramuka street
Opening Hours : Always opens
4. Jayawijaya Peak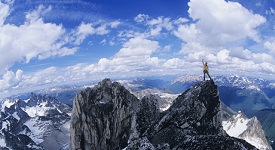 Maybe you already familiar with this peak of the great mountain in Papua. It's located a little bit far from the area of Wamena region, but of course is very noticable. Because of its heigh, you can even see its full form or just shadow from Wamena, even though it's very high.
But that's not what are we talking about in here. It's the peak of it, called Jayawijaya peak. Well, it will take a lot of effort and outstanding body condition and hiking skills to finally reach the peak. If you can finally conquer it, then it wil be one of the greatest moments in your life. Worth to remember.
Location : Papua Jayapura
Opening Hours : Always opens
5. Korowai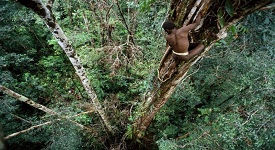 Talking about the exlusive places of Indonesia, we want to introduce you to the Korowai area. Inside the area, you can find the challenging dense forests that really hard to cross, or climb. But, here's anoher unique fact for you to witness. Inside the forest in Korowai, there's a tribal tribe, also named as Korowai Tribe.
This Tribe live in the tree houses above the forest. They built such a strong houses that mainly made from the components of the woods. With some certain permission, maybe you have a chance to climb up to their house. Just don't enter without any agreement.
Location : 150 km from Arafura Sea
Opening Hours : Opens 24 hours 
6. Wasur National Park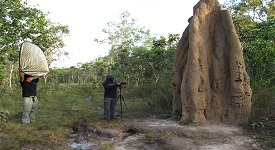 And then, the next one spot included on our list of things to do in Wamena is the Wasur National Park. Called with so many names, and the famous one "The Serengeti of Papua". The Serengeti itself is a national park located in Africa, with those dry background, etc.
You can find the same exact view in this Wasur National Park, even though you can't fins so many animals just like in Serengeti. But in here, you can witness so many beautiful yet rare birds like the owls, Maleo, and some rere parrots.
Location : Wamena Papua
Opening Hours : Always opens
After telling you some complete reviews about the other locations that included on things to do in Wamena Papua, we also have some small list consists of more complete list of attractions. There are nine in total, all explained in the list below :
Musamus Ant Nest, a really rare sight
The White Sand of Baliem, is it trully a white sand?
Padaido Isand, a place filled with a lot of coconuts
Youtefa Bay, one of the best spots in Wamena
Sentani Lake, a lake that worth looking for
Triton Bay, many call it as the Lost Paradise
Cantilola Cave, so mysterious indeed
Pagima, one of the traditional villages in Papua
The Mummies of Akima, are you brave enough to look at it?
So those are the fifteen in total, things to do in Wamena Papua.Papua is indeed the best natural location for hunting some of the attarctions that made naturally. Without the touches of human hands, their virginity is of course very safe. Not only this area of Papua, you can also explore otehr areas beside this one, like visiting the capital city of Papua, which is Jayapura. And for your information, it has some good spots included on things to do in Jayapura Papua, so be sure to check that region too.