There are many interesting and unique places in Purwakarta. Town that is not far from things to do in Bandung, start to be glanced by tourists because there are unique places that are not in another town. It starts from waterfall attractions, religious attractions until historical attractions. All of those are very suitable for family.
Related articles :
These are things to do in Purwakarta :
Fountain of Sri Baduga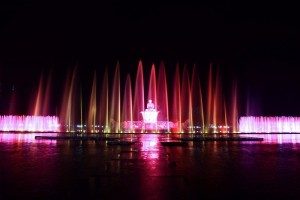 This fountain has very strategic location. It is in KK singawinata street, Situ, Nagri Kaler. We can go there from all corners of Purwakarta. The symbol of Purwakarta is white rhino statue. It is in front of this park.
The fountain of Sri Baduga has an interesting historical to be learned. The park and fountain of Sri Baduga always become  a public aye and it is never quiet, especially in the weekend. The fountain of Sri Baduga is very beautiful at night because it will light up and give beautiful colors. It decorates Purwakarta at night and it dances to music.
Related articles :
Bale Panyawangan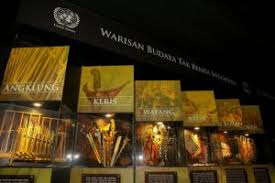 Bale Panyawangan Diorama Museum in Purwakarta is different with another museum. It is not far from Regent's office. It has many historical collections and they are packed with video and photo. There is a comfort theater and it explains about the history of Purwakarta.
One of interesting attractions is going around Purwakarta with using a bicycle simulator. You can also take a photo virtual with The Regent of Purwakarta. Bale Panyawangan Diorama is a museum that appreciate history. It can bee seen from how to save, take care and display historical things.
It is added with videos and photos. So that, this museum is not boring. Well, there are many magical things to do in Purwakarta Indonesia.
Related articles :
Pancawarna Park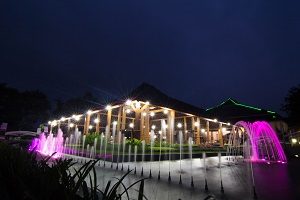 Pancawarna Park has meaning five colors as same as with its name.  The pond that has a fountain around the Pendopo building, decorates the courtyard of Regent Purwakarta office.
It is not only to be seen, Pancawarna park can be entered, too. We can enjoy the beautify of fountain and the office of Regent which is decorated by a royal carriage, but it is only at the appointed time.
The beautiful and crowded place with local tourist and resident has a fun place to be a photo object. Do not forget to cross the small bridge and take a picture at the appointed time, so that the tour of Purwakarta will be felt complete.
Obviously, as tourists we should always keep clean and not trample the garden grass.Well, there are many beautiful things to do in Purwakarta Indonesia.  
Mount Parang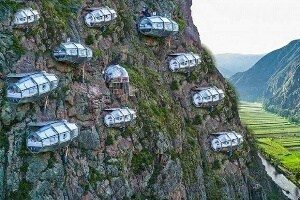 Mount Parang is in Cihuni, Sukamulya. It is one of andesite rocks whose its culmination is 963 meters above sea level. This consists of three tops which have different heights.
The village near Mount Parang named Badega Mount Parang is declared by The Regent of Purwakarta in 2013 as a village that accommodates the needs of climbers. Therefore, safety and security to climb the cliff and trekking have been guaranteed as long as tourists still follow the basic rules of climbing.
For tourists who do not like climbing but they still want to enjoy the beautiful scenery, Mount Parang has an interesting trekking track, with a view of Jatiluhur reservoir, mountains and the city that visible from the top of mountain. Well, there are many exiting things to do in Purwakarta Indonesia.
Related articles :
Grama Tirta Jatiluhur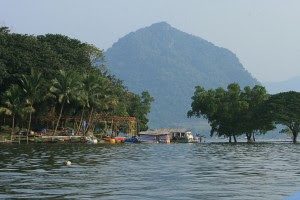 Jatiluhur reservoir is built on 1957. It has the main function to provide irrigation water for rice fields, drinking water, fisheries and control flood. The view and recreational facilities around the reservoir also attract tourists.
One of them is Grama Tirta Jatiluhur, it is 15 minutes from downtown. It is a fun water recreation place, too. The visitor can do exercises such as rowing, water ski and walk with using a cruise ship.
Besides that, There is Jatiluhur Water World (JWW) which has a pool with various sizes, skating pond, shallow pool and game pool. The scenery around Jatiluhur reservoir is not boring. It is suitable to take a picture and relax by lounging while fishing around the reservoir, you can also enjoy the sunset. You may also read things to do in Ngawi.
Souvenirs Ceramic of Plered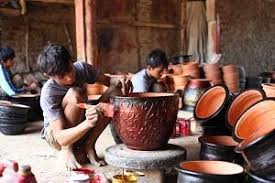 Holiday is not complete if we don't buy souvenirs for family and friends at home.
Ceramic handicrafts is made directly by craftsmen. It has an export quality with affordable price.
Ceramic handicrafts has become one of the livelihood of community since a long time ago. The result of handicraft is not merely same shape. Of course, we don't have too buy ceramics.
Tourists can walk and see its processing directly. It will be a pleasure for art lovers.
Cirata Dam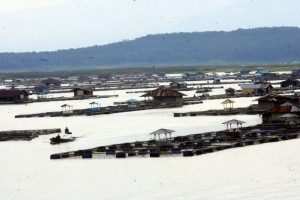 One of the largest dams in Southeast Asia is Cirata dam. It is located between three districts, Bandung, Purwakarta and Cianjur.
Even so, this dam is very closely related to Purwakarta. The scenery is quiet, natural and not too crowded, even thought at the weekend.
Visitors can try to fishing in this dam area, enjoy the sunset, walk around the dam when the sun begins to fall or go up, greet with friendly villagers, or you can enjoy your fish in the restaurant around dam. Well, there are many sweet things to do in Purwakarta Indonesia.
Cipurut Waterfall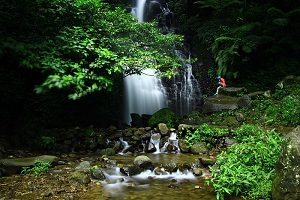 Cipurut Waterfall or commonly called Curug Cipurut by people, is located at the foot of mountain Burangrang. It is one hour from Purwakarta. It is also a nature reserve of Burangrang.
It is not as special as the waterfall in Bidadari Sentul Bogor, but this waterfall has three parts. The main waterfall is 25 meters and two other waterfall are not too high. Visitors can soak and play water at the foot of waterfall. They can camp near the waterfall, too. The natural and beautiful scenery is still not exposed. It can be value added for Cipurut waterfall. Because of that, it will be better if we do not throw garbage carelessly and keep the cleanliness of this beautiful place.
Related articles :
Maya Datar Park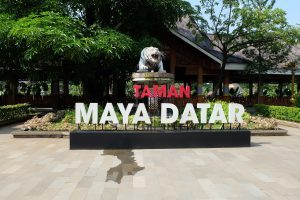 Originally, This park is useful as a square. It has meaning behind its name. In the days of Pakuan Pajajaran Kingdom, Maya Datar means a square which people in that area are considered equal although they are from different ethnic backgrounds, occupations, races and interests.
Maya Datar park still retains its name until now, although it is more beautiful and well groomed with flowers, trees and lighting.
This beautiful park has a function as a town square and it is opened to public.
Citra Resmi Park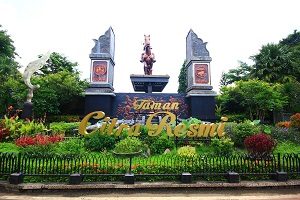 Citra Resmi Park is in the heart of Purwakarta, it is not far from Pancawarna fountain and Regent's office. It has a modern architecture. In recent years, Citra Resmi park and Pancawarna are opened to public in special times.
In Citra Resmi Park, visitors can enjoy the beautify of Purwakarta and take a picture with the background of beautiful garden and horse statue. You can also watch the beautify of sunset. The fresh air and the neat arrangement make people feel at home. Although there is no entrance ticket or free to enter this park, we have to throw the garbage in the right place and keep plant, do not stepping on the grass.
Unexpectedly, Purwakarta has a lot of history, interesting attractions, culinary diversity and incredible beautiful landscape behind its simplicity. There are many unique places that we can explore in Indonesia which is certainly no less unique and interesting than foreign attractions.