Bogor is a great place to spend the weekend. The cool weather and the scenery of the mountains become a charm that is hard to resist. After the sun is swallowed by the horizon, Bogor still has a variety of interesting places. Let's find out the cozy things to do in Bogor at night ..!
1. Visiting Fountain Park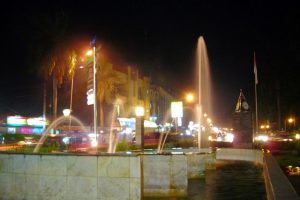 Fountain Park, which is located in downtown Bogor, never stops beating. It is always full of activities for 24 hours. At night the park becomes a place for young people hanging out.
Every night the Fountain Park is filled with street vendors selling a wide range of foods and beverages that make visitors feel at home lingering. There are fried bananas, bandrek, bajigur, satay, soto, fried rice, coffee, etc.
How to Get There
The Fountain Park is located at Ahmad Yani Street, Bogor. It's free entry. Visiting the Fountain Park is definitely one of things to do in Bogor.
2. Visiting Jembatan Merah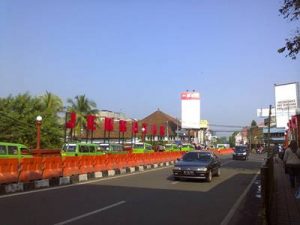 Jembatan Merah area is a great place to feel the excitement of Bogor at night. Not the night clubs that become the attraction, but a row of street vendors selling a variety of food and snacks.
The presence of street vendors makes the Jembatan Merah area as a place for culinary tour. Many Bogor residents who come home from work stop by the Jembatan Merah area to fill the stomach or buy snacks to take home.
How to Get There
Jembatan Merah is located at Kapten Muslihat Street, Bogor.
3. Visiting Puncak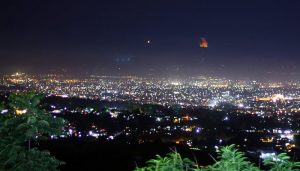 Puncak at night offers the scenic beauty of city lights and the cool mountain air. Various facilities, such as lodging, hotels, cafes and restaurants are available in Puncak area.
Relaxing in the cafe while chatting with friends is a great way to spend the night in Puncak. Or you can just admire the city lights while enjoying roasted corn or grilled sausages at roadside stalls.
How to Get There
Puncak is located in Cisarua, Bogor Regency. It's only one hour drive from Jakarta. Certainly there are plenty of things to do in Puncak.
4. Visiting Bogor Nirwana Residence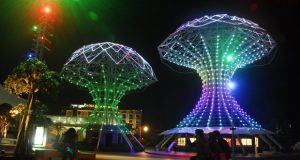 Bogor Nirwana Residence is a popular hangout for youngster. Although situated in residential areas, the place has many cafes and restaurants serving delicious menu at affordable prices.
There are also stalls and cars that offer snacks such as burgers and grilled sausage. Sometimes visitors come just to hang out and enjoy the night air.
How to Get There
Bogor Nirwana Residence is located at Bogor Nirwana Residence Street, South Bogor.
5. Visiting Pasar Ah Poong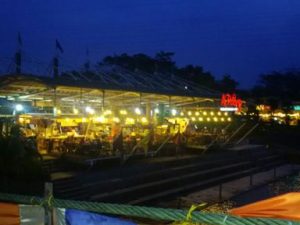 Pasar Ah Poong is a famous place for culinary tour whose location is on the edge of the river. The place serves a variety of menu, ranging from traditional food to western food.
At night Pasar Ah Poong presents the beauty of flickering lights. There are many spots that are instagramable and perfect to sit back and relax.
How to Get There
Pasar Ah Poong is located at MH. Thamrin Street, Sentul City, Bogor Regency. Opening hours is 10 am – 10 pm. Besides visiting Pasar Ah Poong, there are other things to do in Sentul.
6. Visiting Café Gumati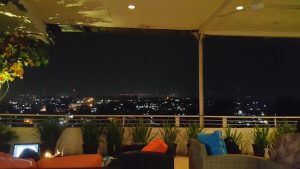 The appeal of Café Gumati is the beauty of Javanese and Balinese interior decorations combined with the breathtaking panoramic of Mount Salak. The cafe serves a variety of Sundanese culinary specialties, such as chicken pepes, nasi uduk, sayur asem, etc.
In addition Café Gumati also provides western food. While chilling out or enjoying dinner, you will be entertained with live music.
How to Get There
Café Gumati is located at Paledang Street, Bogor. It is open till late night. Opening hours is 10 am – 11 pm.
7. Visiting Cimory Riverside Resto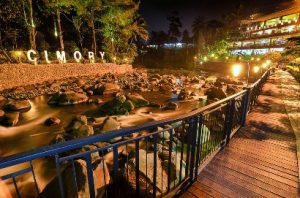 Cimory Riverside Resto provides beautiful natural scenery mixed with cool air typical of the mountains. The open and minimalist design gives a comfortable atmosphere for visitors.
At night the view of lights combined with the sound of the river makes visitors love lingering. The menu is from Indonesian food to Western food at affordable prices.
How to Get There
Cimory Riverside Resto is located at Raya Puncak Street, Km.77, Megamendung, Bogor Regency. Opening hours is 9 am – 10 pm. Cimory Riverside Resto may rival the charm of stylish cafe in South Jakarta.
More cozy things to do in Bogor at night
8. Visiting Lemongrass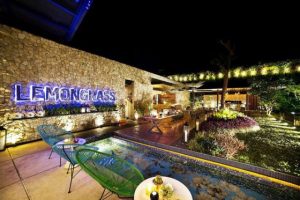 Lemongrass is a popular hangout in Bogor. The place is always crowded with visitors because of its amazing interior design. Its comfortable atmosphere is probably the best in Bogor.
Open space in the backyard becomes a favorite spot of visitors. Lemongrass offers a variety of main course, side dish and various drinks.
How to Get There
Lemongrass is located at Padjadjaran Street, North Bogor. Opening hours is 10 – am – 11 pm.
9. Clubbing at X-One Club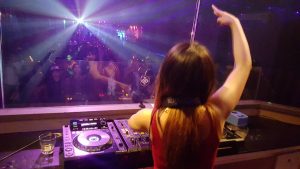 Besides culinary tour, you can also go clubbing to spend the night in Bogor. Some might say X-One Club is Bogor's coolest night club.
X-One Club has a strategic location making it easy to reach. The presence of famous artists and best DJs becomes the attraction that makes the place even more popular. Every week X-One Club also presents a variety of themes so that visitors are not bored.
How to Get There
X-One Club is located at Siliwangi Street, Bogor.
10. Clubbing at Club 31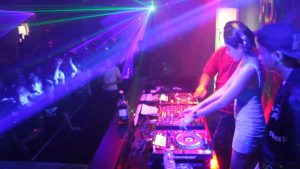 Club 31 is a recommended place for clubbing in Bogor. The club features music that is popular among youngsters like Electronic Dance Music (EDM).
Club 31 also features special events to attract visitors such as Ladies Night, Community Night and Free Cocktail. The famous Djs are often invited to perform at Club 31.
How to Get There
Club 31 is located in Bogor Nirwana Residence, South Bogor.
Allright guys, those are the cozy things to do in Bogor at night. It's your turn to enjoy Bogor's nightlife. Come to Bogor and have fun..!