Puncak is a term for a mountain pass turned into a renowned tourist area near Jakarta that spanned around several regencies in West Java, Indonesia. It spread across the Bogor, Cianjur, and Sukabumi regency, connecting the city of Jakarta and Bandung. The word itself translates literally to "Peak" in English, in accordance with the fact that Puncak is located in a highland and surrounded by mountains. Due to its geographical location, Puncak has such a fresh mountain air and scenery longed by the urban denizens of neighboring cities such as Jakarta. As such, it has been a popular weekend getaway from the hectic city life to many tourists who longed for a cooler climate for ages. Due to its popularity, many major attractions and tourist destinations have sprawled around Puncak area over the years, ensuring that there are plenty of things to do in Puncak West Java Indonesia.
In the past, Puncak is also known for its tea plantations, which were planted and grown during the Dutch colonial era. A lot of chalets and villas were built by the Dutch to accommodate the inhabitants of Batavia (now Jakarta) who regularly visits the area. Nowadays, Puncak is filled with privately-owned villas and luxurious resorts as an addition and replacement for those Swiss-style chalets. As a result, there are plenty of group outings took place here as those villas and resorts are available for the public to book. From business meetings to school trips, Puncak is the perfect and most popular place to organize such event according to most denizens of Jakarta. However, due to the enormous enthusiasm for vacationing to Puncak, expect a heavy load of traffic especially during weekends.
See also:
Most Popular Puncak Pass Attractions
In this list, we have compiled several of the most popular things that tourists do in Puncak Pass. Hopefully, it can give you some insight or ideas to plan your itinerary better.
1. Visit the Taman Safari Indonesia

Holiday does not always have to be only about fun, but it can also be educational. These two things are what you can have when you visit Taman Safari Indonesia, a family recreational park where you will get to see animals in their own habitat. The unique characteristic about this park is that the animals are not caged, so that the visitors may experience their own safari adventure by bringing their personal car or using the bus provided by Taman Safari.
On one hand, this can be a thrilling experience,  since what separates you from the animal is merely the window of your car. But on the other hand, the experience will give you such excitement. When else can you be this close to animals, especially to the wild ones? Other than that, the visitors will also be able to interact with some of the animals by feeding them.
Taman Safari has about 2500 species of animals from all around the world, even the endangered ones, like the orangutan, komodo dragon, anoa, elephant, giraffe, Bengal tigers, and others. Nevertheless, Taman Safari is one of the best animal breeding centers in Indonesia. At the beginning of 2017, it was also nominated in Social Awareness Awards 2017 by Saleduck, an internet based company that concerns about social problems and environmental damages.  Taman Safari is also equipped with plenty of facilities and attractions such as amusement park, water park, animals shows, cowboy show, motorbike show, haunted house, safari night, etc.
2. Cimory Resto Mountain View and Riverside
Cimory Resto (short for restaurant)  is a place to dine managed by Cimory, a local milk product brand in Indonesia. There are two different Cimory Resto you can visit in Puncak. The first one is the Cimory Mountain View, where the restaurant is surrounded by peaceful mountains and hills, and the second one is Cimory Riverside, where the primary scenery you can enjoy is the romantic gushing river. These restaurants are extremely popular among the Jakarta citizens, particularly because of their scrumptious menu, amazing view, and family-friendly.
Anyway, both restaurants are only about 1 km away from each other. The most favorite menu of Cimory resto is the grilled sausage, but they also serve other Indonesian foods such as grilled ribs and oxtail soup. As for the drink, try their specialty which is pure cow milk and freshly made yogurt, as it is recommended in any branch of Cimory Resto. You can also take a tour through their farm and learn it first-hand about the milk-making process straight from the primary source, cows.
See also:
3. Puncak Pass Corn and Noodle Stalls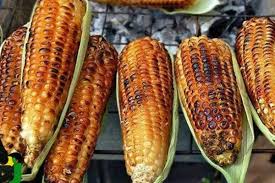 Things to do in Puncak Indonesia, after tasting fancy food in the restaurants that line up along the road of Puncak Pass, why don't we try something more modest like roasted corn and noodle stalls there? Many local people, especially the youngsters will all agree that the food in these modest stalls is more appetizing than those in the restaurants. The menu is also simple yet compatible with the cool weather of Puncak.
These food stalls usually offer you with Instant Noodle, Roasted Corn, Toasted Bread, Pure Milk, Sekoteng ( a ginger based traditional drink which includes peanut, tapioca balls, and diced bread), Bajigur( hot and sweet beverage mainly made of coconut milk and palm sugar), and Bandrek (hot and sweet beverage containing spices such as cinnamon, ginger, etc). Some stalls might also provide Rabbit Satay, Grilled Sticky Rice with Oncom Sauce(traditional sauce made from fermented soy), and the so-called Ubi Cilembu (Cilembu Yam). Remember to ask about the price before you eat, to avoid getting tricked by the local food seller.
4. Dragon Waterfall (Curug Naga)
Curug is a Sundanese term used for a waterfall, while Naga is an Indonesian term for a dragon.  This place is really suitable for adventure seeker and body rafting seems like a brilliant idea to meet their needs for the adrenaline boost. Clear pristine water surrounded by challenging terrain and steep cliffs is only a few description about Curug Naga. Before you get to Curug Naga as your last destination, you will have to go through a river past another waterfall called Curug Priuk. From here, you will continue by body rafting through a hundred meter long river flow and after a while, you will arrive at this majestic 100-meter heights Curug Naga.
For some people, especially the young ones, rafting at Curug Naga can be a spectacularly fun experience. However, you should note that this kind of recreation needs some preparations. It will also be better to go with more people than to go by yourself. The expression "the more, the merrier" seems very suitable for this place.
See also:
5. Telaga Warna
Telaga Warna translates literally into Colorful Pond/Lake, as Telaga means Pond/Lake and Warna means Color. It is located in the nature conservation near Bogor regency and is popularly known for its impressive natural beauty. The whole complex is about 5-hectares large, while the lake itself is about 1.5-hectares wide. The most prominent feature of this lake is the ever-changing color of the lake, it was said that there were 7 colors in total. Researchers conclude that this might be caused by the reflection from the surrounding floral life around the lake. Other than its lush and vast flora, this place has a teeming fauna as well. You can see a multitude of bird and monkey species around this area, the most notable are Lutung, which is known for their black colors.
Even though the lake is tempting to the visitors to dive in and swim, it is forbidden to swim in the lake and you might get fined if you do try to violate the rules. The trip to Telaga Warna usually took about 1-hour from the city of Bogor or about 1.5-hour from the city of Cianjur. It daily operational hours is 08.00 – 17.00, and visitors need to pay admission fees of 7.500 IDR to enter this natural conservation area. There are several attractions and facilities provided by the management of this place to attract more visitors. They are common tourist attractions such as Flying Fox, Water Bicycle, etc. and accommodations such as hotel and restaurants. The best season to visit this place is during the monsoon, as the lake water level is higher than in the dry season.
See also:
6. Kota Bunga Estate
Kota Bunga Estate is the best estate you can find in Puncak. This estate includes many types of the comfortable villa you can rent to spend your Puncak holiday. Since most of Puncak tourist destinations are usually pretty cramped during holidays or weekends, this place could be the best option for a serene hideout and peaceful holiday around Puncak. What could be better than spending your day slacking around, play boardgames or card games, while having a barbecue with your friends or loved ones? Enjoy the fresh air and wonderful scenery of Puncak Pass that won't be found in any city. You may also consider bringing a couple of beer to warm yourself from the cool weather.
7. Nusantara Flower Garden
Located near Mt. Gede Pangrango and Bogor Tea Plantation, this 23-hectare beautiful flower garden could be one of the best alternatives to visit when you're in Puncak. There are many different themes for the garden here, such as Water Garden, Rose Garden, French Garden, Balinese Garden, Japanese Garden, Mediterranean Garden, and Palm Garden, which are beautiful to behold and fantastic to be photographed. There are many supporting facilities as well, like Rafflesia Mini Theater, Dotto Trains, Garden Trams, Wira-wiri Car, Menara Pandang ( Tower of View), Saung Nini Guesthouse, Picnic Area, Tents and Gazebos, Amphitheater, cafe and shops, which make your visit to Taman Bunga Nusantara, in bigger group or smaller group, even more delightful.
8. Highland Resort
Puncak has always been eminent for its wonderful resorts and villas. Located in Mt. Salak, Highland Resort is especially known for their combination of the western and the eastern culture as their concept, where you can experience a glamorous camping in Mongolian or Indian Tents (Apache), so that you will have a chance to chill, relax and breathe in the fresh and clean air, to let yourself escape from the hustle and bustle of the city life while enjoying the green environment around you.
The resort is also recognized for its challenging hiking track and the beauty of their starry night and Jakarta city light view which can be seen in a distance. Highland Park Resort also provides all sorts of facilities such as meeting room, ballroom, outbound, equestrian club, Edu-camp, golf, mini-zoo, even a water boom. As such, it is one of the most popular meeting places in Puncak Pass for almost every group, from businessman to a family.
See also:
9. Mount Batu
The extreme climb of Mount Batu is already quite well known by the explorers, although many of them look down on this mountain at first because of its 2.871 feet height, which makes Mount Batu is more suitable to be called a hill or a rock cliff. This small and challenging mountain is not recommended for children or beginner climber since the road is non-paved and very steep in some places. To prevent accidents from happening, in some places safety ropes are already installed to help adventurers climbing on the steep and slippery (during rainy season) track of this mountain. Once you get to the top,  the awaiting sight of the blue sky and tree carpet landscape as far as your eyes can see, interspersed by the river, will certainly make all the fatigue and sweat paid off.
See also:
10. Cibodas Botanical Garden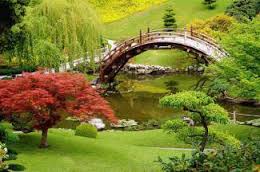 During the colonial era, a Dutch botanist Johannes Elias Teijsman in 1852, built this botanical garden on the slopes of Mount Gede (Gunung Gede) as a branch of the Bogor Botanical Garden. Due to the high altitude, the garden allows sub-tropical plants to be planted and thrive in this garden. This leads to a rich variety of exotic plants available to see in Cibodas Botanical Garden compared to the Bogor one, for example, Eucalyptus from Australia, Conifers from Europe, and much more. This garden is known as the first place to ever plant Chinchona trees in Indonesia, which are used to produce quinines, a medicine to treat malaria. Cibodas Botanical Garden possess approximately more than 10.000 living specimens in their collections, which were stored in two sections, the indoor and the outdoor section.
Other Popular Landmarks and Destinations in Puncak, West Java
Other than the above-mentioned destinations, Puncak Pass still has a lot of grand tourist attractions. Therefore, there are still plenty of things to do around Puncak Pass area that is suitable for a small group of friends or family.
[accordion]
[toggle title="11. Gunung Mas Tea Plantation" state="opened"]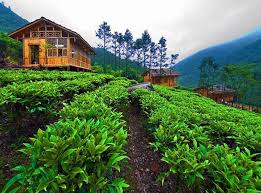 Also known as the Golden Mountain area, this estate is filled with tea plantation and other various crops. It was built by the Dutch during the colonial era and is owned and operated by the Indonesian government in the present day. You can take a tour and see the process of harvesting and packaging tea at their factory for a very small price of 10.000 IDR. Popular tea brands such as Twinnings and Pickwick is known to sourced their teas from this factory. You can also hike and see the tea-picker picking tea leaves up-close or just traverse around the thick tea bushes to enjoy the amazing atmosphere and scenery.
[/toggle]
[toggle title="12. Cipanas Presidential Palace"]
In Cipanas, on the side of a highway that connects Bogor and Bandung city, lies an impressive presidential palace complex at the altitude of 1.100 meters above the sea level. This palace is one of the six presidential palaces spread across the Indonesian region. The palace complex spanned around a 26-hectares wide area and consisted of several buildings. This palace was used as the residential complex for the Dutch Governor-Generals and their families during the colonial era.
[/toggle]
[toggle title="13. Villa Rumah Putih"]
This villa is very popular guesthouse to spend the weekend in Puncak Pass for its beautiful scenery and cozy ambiance. The name translates to White House Villa, due to the fact that the whole villa was painted in white, including the furniture, decorations, and ornaments. It gives the villa a really majestic look and as such, become a popular place to held a wedding or other major events.
[/toggle]
[toggle title="14. Little Venice Puncak"]
Little Venice is a luxurious villa complex located in Puncak Pass near the Bogor Regency. It features Venice-styled buildings and architectures, complete with the canal and waterways. Visitors could take a boat or gondola ride to traverse through the canals and enjoy the impressive architecture and scenery. There are various boats to choose from the small gondola and water bike to the large dragon boat or a miniature steamship.
[/toggle]
[toggle title="15. Wana Wisata Giri Jaya Penangkaran Rusa Cariu"]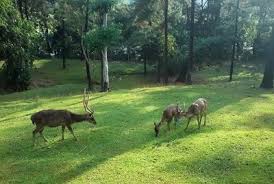 Built in 1993, this deer conservation center is one of the popular spots in Puncak Pass. Visitors could see deer in their natural habitat and take pictures with them.
[/toggle]
[toggle title="16. Death by Chocolate"]
Made specifically for true chocolate lovers, this chic cafe at Puncak Pass is definitely worth a visit.
[/toggle]
[toggle title="17. Nicole's Kitchen"]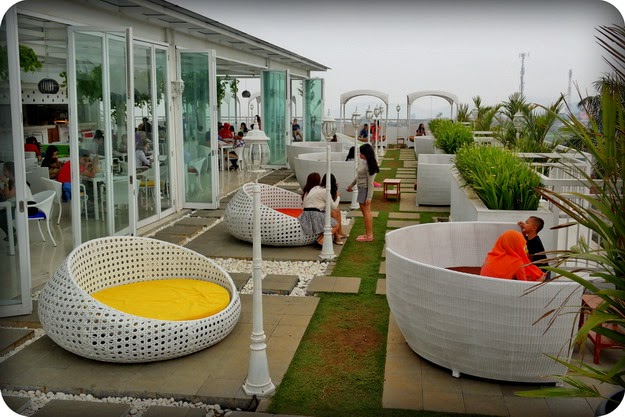 Another popular spot in Puncak Pass to hang out and enjoy the meal while surrounded by the fresh air and wonderful sceneries.
[/toggle]
[toggle title="18. Ah Poong Floating Market"]
Visiting this family recreation spot is one of the most popular things to do while in Puncak Pass. It offers an unforgettable dining experience with tasty food and great ambiance.
[/toggle]
[toggle title="19. The Jungle Waterpark"]
Located near Bogor city, this waterpark boasts the most complete and thrilling watery rides and adventures in the whole area.
[/toggle]
[toggle title="20. Gantole Hill"]
Gunung Mas Area or widely known as Gantolle Hill will grant your childhood wish to fly by paragliding. By using a parachute and fully utilizing the gust of wind, you will feel incredible sensation of taking off from the mountain. It is not necessary to be afraid or to worry since an experienced instructor will accompany you in this 10 minutes flying.
[/toggle]
[toggle title="21. Gede Pangrango National Park"]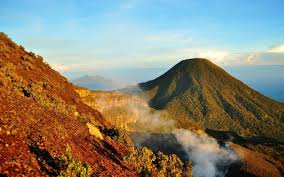 Located between Mount Gede and Mount Pangrango, this 150 square kilometers wide national park boasts a wide selection of flora and fauna. A truly amazing spot and must visit for every nature lovers, a lot of people go to this place to hike and camp.
[/toggle]
[toggle title="22. Nymph Waterfall (Curug Bidadari)"]
One of the most popular waterfalls in Puncak Pass area, this beautiful waterfall is transformed into a nice tourist area as they built a pool around the natural pool below the waterfall so visitors could enjoy swimming without feeling cramped or crowded. Lots of stalls and peddlers around the area makes it more family friendly as the road was already paved and there are lots of public facilities.
[/toggle]
[toggle title="23. Twin Waterfall (Curug Kembar)"]
If you're looking for a more natural waterfall, head over to the Twin Waterfall in Puncak Pass. Here you can see a grand, two-streamed waterfall that descends into a large natural pool. The water is so fresh and mesmerizing.
[/toggle]
[toggle title="24. Cipanas Market"]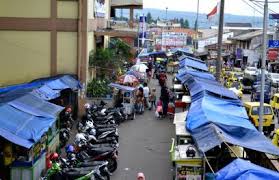 Spend some money in this well-known bazaar to buy some souvenirs or other local items.
[/toggle]
[/accordion]
With all these amazing things to do in Puncak Pass Indonesia, every visitors should never run out of interesting places or fun stuff to ensure their holiday will rejuvenate lost spirit and clear troubled minds. So, let's visit Indonesia and places to visit in Puncak Indonesia.
You may also visit these places: