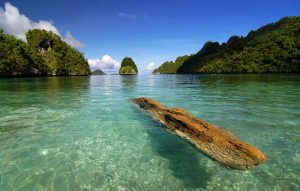 Indonesia is an archipelago country with lots of diversity, including the tourism sector. As a maritime country, beach is one of the most favorite tourism destination in Indonesia. Almost all islands in Indonesia have their own fascinating beaches.
Do you know that in the easternmost of Indonesia, there are a many beautiful beaches? Papua can show you the charm of its beaches. Here are 6 beaches you should visit in Papua and things to do in Papua.
WTC Beach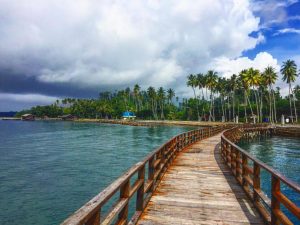 Pantai WTC is the shorten name of Pantai Waisai Torang Cinta. This is one of the beautiful beach located in Raja Ampat. If you are familiar with Pantai Ancol in Jakarta, this beach might look similar with it.
People from all generations, child to adult, often come here to spend holiday or just to enjoy their free time. This beach looks so unique because there is no beach sand. It is because Pantai WTC is a reclamation beach.
But do not worry, because this place is a very good spot for taking pictures. There is seawall here which is also the most favorite spot for taking photographs. There is also wood bridge as an interesting spot for children to play.
Triton Bay Beach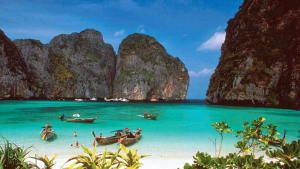 Exploring another part and things to do in West Papua, you can find Pantai Teluk Triton in Kaimana Regency. To reach this beach, you can go by motorboat from Kaimana Port. It takes about an hour to go by motorboat.
The journey on the motorboat is also an impressive moment as you can see the beautiful scenery of coral islands near Pantai Teluk Triton. Some people say that Teluk Triton area is more beautiful than Raja Ampat. The area around Pantai Teluk Triton has a plenty of fertile trees and the coral islands.
In Pantai Teluk Triton, you will see how clear the sea water is. You can do diving and see various color of corals around. There is also a historical painting on the wall heading to Teluk Bicari.
Yen Beba Beach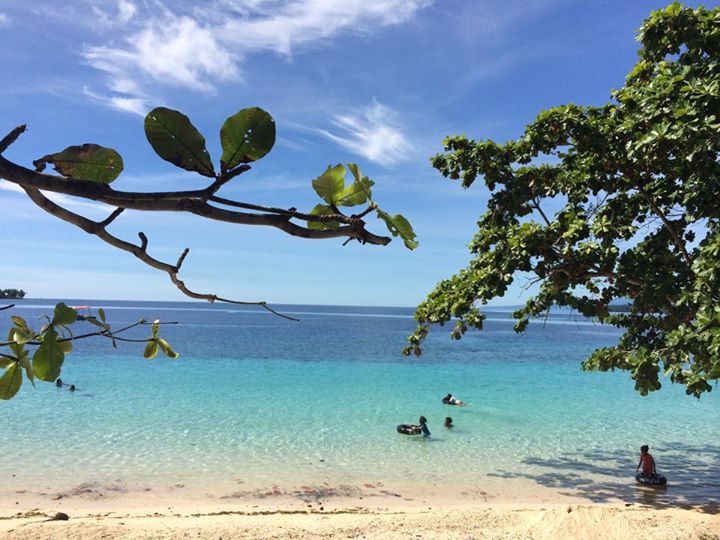 If you think about where to visit and things to do in Manokwari, do not forget to visit Pantai Yen Beba. It is located not far from the center of Manokwari City. Local residents often come to Pantai Yen Beba even after their working hours.
Pantai Yen Beba has a beautiful white sand which is very clean. The sand texture is soft. When you enjoy the fascinating blue-colored sea water, you can also see Pulau Mansinam near Pantai Yen Beba. If you are suddenly hungry, you can easily find people who sell foods and beverages with affordable price.
Bakaro Beach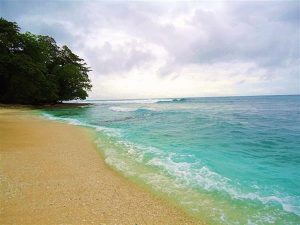 Still in Manokwari, there is another beautiful beach, Pantai Bakaro. It is  located in Sunsweni, about 120 kilometres from Regent's Office of Manokwari. To reach Pantai Bakaro, you can go by motorbike or car. As a common beach, you can do swimming or diving here.
You can also do fishing while enjoying the beauty of Pantai Bakaro. When you visit Pantai Bakaro, you might be able to meet the local residents from Bakaro Village.
There is a special tradition in Pantai Bakaro. This is a ritual to call the fishes around the beach. It is said that local people do the ritual in order to attract tourists. They will call the fishes using a whistle made from clamshell. At the same time, they will also try to feed the fishes with ant heap, and the fishes will come. Couraged to see the ritual?
 Kaironi Beach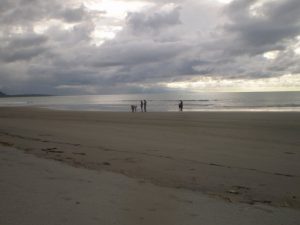 Manokwari has so many beaches. You still can find another beach here, Pantai Kaironi. To visit Pantai Kaironi, you can go by public transportation from Manokwari City in about 3 hours.
You will see how clean is this beach because it is far enough from residential areas. If you try to find different things to do in eastern Indonesia, you can see many sea turtles here. Why? Because this place is also sea turtle nesting beach. There is also a regular event to release sea turtles.
Since Pantai Kaironi is important to preserve sea turtle, this beach is protected and supported by World Wildlife Fund (WWF). It is because previously sea turtles here were often hunted by local people.
After WWF entered and started protecting this area in 2000, local people then become the front guard to preserve the ecosystem of sea turtles since they have understood how important it is.
Bosnik Beach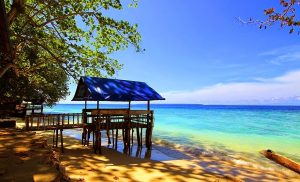 Last but not least, let's go to the beach in Woniki Village, East Biak. It is Pantai Bosnik. This beach is not too far from the center of the city. It is just about 45 minutes towards east to go. You can easily go by public transportation. Pantai Bosnik is also one of the best places in Indonesia for backpacker.
In Pantai Bosnik, you can enjoy the beauty of its white sand and clear sea water. The corals are also wonderful. You are able to do sunbathing, swimming, and snorkeling here. But always be carefull with the big wave when you do snorkeling.
If you think about enjoying the beach for quite long time, you can rent a gazebo near the beach with RP 50.000 for unlimited time. You can also see the view of Pantai Bosnik while drinking coconut water. To spend your time in Pantai Bosnik, you need to prepare Rp 10.000 for the entrance ticket.
Those are 6 beautiful beaches you need to visit in Papua. Actually, there are more beaches you can explore in Papua. Which one do you want to visit at first?