After telling you about the reasons of why Raja Ampat is so interesting on the Raja Ampat islands Indonesia, for you who fortunate enough to manage some savings for this beautiful and heavenly location on earth, Congratulation. Now, it's time to pack your stuff and go exploring the one and only Raja Ampat in Indonesia.
During this valuable trip of yours, you don't want to get lost on the way, right? Every person should be guided when vacationing in a totally new area for them. Now, here's the article about the Raja Ampat accommodation that also completed with the information about other things such as the best attractions and traditional dishes you can get when visiting Raja Ampat with all things to do in Indonesia in October. Check them out :
1. Hotels
A. Raja Ampat City Hotel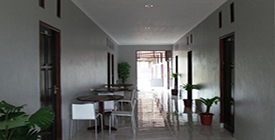 First thing first, we want to tell you about the Raja Ampat Accommodation first. On this section, we have three different hotels named Raja Ampat City Hotel, Bon Wauw Homestay, and also Indos Homestay. Let's talk about the first one. Even though the name is City Hotel, but this place is far beyond the other things to do in Seririt Bali that you can find in that particular city.
Raja Ampat city looks very simple. The design and interior also look very modern, really contrasts with the natural environment around it. All facilities are accessible here, such as free breakfast for two persons, internet network, and also TV Plasma that completed with International Channels. For you who want to feel the city nuances, this one can be perfect for you
Location: Lukas Dailon, Waisai District of Waigeo, Raja Ampat
B. Indos Homestay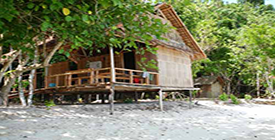 One thing you should do in an area like Raja Ampat is diving. There's a lot of diving spots that accessible completed with the natural underwater gorgeous view. If you're looking for a resort that located close to the diving spots, there's Indos Homestay for you. This one is included as one of many dive resorts in Raja Ampat that usually come with an expensive price.
The resort looks so natural with all the aspects you can find within like the rattan walls, wooden bride and fences, and also roof made out of dry leaves. But inside, the resort is considered complete with its supporting facilities. However, the location of this resort is in the Besir Island with the beach and sea right in front of it. The sunrise will directly greet you every morning.
Location: Kapisawar, Gam Island, Raja Ampat
C. Bon Wauw Homestay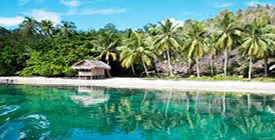 The last one on the Raja Ampat Accommodation section is the Bon Wauw Homestay. This one is considered fairly affordable for the people who come to visit Raja Ampat with a tight budget. Many say that Bon Wauw Homestay is really perfect for people who are having their honeymoon. The reason is, the size of the place is small, and it's very private here.
Along the coast, you can see a lonely house just by the sea. And that's your Homestay. Behind of it, is the beautiful jungle that you can explore some time during the day. The forest is inhabited with local birds. The panorama is also the best. About the services, in that very homestay, you can get some mattress and curtain to cover you from mosquitos.
Location: Manyaifun Island, West Waigeo, Raja Ampat
2. Attractions
A. Wayag Island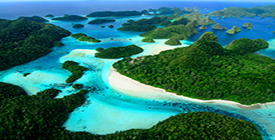 Even though Raja Ampat doesn't have attractions that look as same as best rooftop bars and sky lounges in Jakarta, this part of Indonesia has some special islands that always becoming favorites. In this part, we want to tell you about the first island called Wayag Island. This one is actually the first island that owned by Raja Ampat government.
This Wayag island is an icon of Raja Ampat with its small islands forming a shape like teeth colored in green on the sea. In this location, there are some resorts and homestays available for the tourists if they want to spend some days on Wayag Island. The beauty is one of a kind.
B. Salawati Island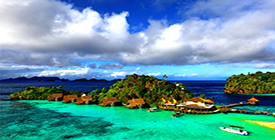 The next location is Salawati Island. This one is the biggest island in Raja Ampat. The island seems pretty crowded with some local houses and ships. With the white sand and wonderful view of the sea, many would come to this island.
In this very island, you can find the exclusive fish called Rainbow Fish, which is considered rare. The locals still have their own unique tradition, and some tourists willingly join in the cultural trip just to see how's their culture. Aside from doing that trip, you can also do some stuff like surfing, doing beach volley, or just relaxing around the beach.
C. Misool Island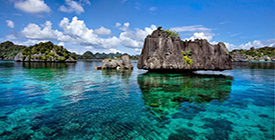 If the island above is the biggest one, this Misool island is included in the four biggest islands in Raja Ampat. Misool divided into four different regions, North, East, South, and West Misool. This location is really suitable for the divers because they can find a hundred types of coral under the sea.
The island is pretty famous, no wonder that it's always crowded with tourists. They want to see the exotic fishes that still exist in its water. On the South Misool, they can even find dolphins, whales, and stingrays.
3. Traditional Foods
A.Caterpillar Satay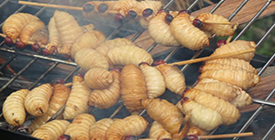 About the cuisines, Raja Ampat is also rich with them. The traditional foods of Raja Ampat are also tasted as good as must try local foods in Yogyakarta even though they look rather different. Like this Caterpillar for example.
It may sound strange to eat a caterpillar. But in Raja Ampat, the people get used to at caterpillars that fresh from their trees. They even made a variation of it, which is Satay. One stick of Satay can contain about five to ten burnt caterpillars.
B. Papeda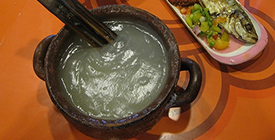 People know that the staple food in Indonesia is the rice. You can see a massive production of rice in this country. But, some people rather use something different to fulfill their need. For example, is this special thing called Papeda.
This sticky food is made from sago. The Sago processed to be a sticky Papeda that has high nutrition. Usually, people are eating it with some side dishes like mackerel tuna and special sauce from turmeric. Even though it looks strange, it actually tastes good and easy to swallow.
So that's all about the Raja Ampat accommodation. As you can see, Raja Ampat is truly a wonderful place to visit, or even live in. Nature is really suitable for every person on this earth who is looking for a true peace. With all the information we already mentioned above, we hope that you can get a remarkable journey in Raja Ampat.
A view at Bon Wauw Homestay