In Indoneisa, you have thousand chances to meet a wonderful attraction. With the name of a country that rich of natural attractions, this country will give you the unlimited numbers of them that you can explore if you want it. Among other things, there's things to do in Padang Panjang that we already talked about in previous article, which considered one of the locations out there that have the potential of being a great area for tourism.
Beside that, there's also another thing you can find in the site, like things to do in Canggu Indonesia. After month August, there will be October. In the Indonesian weather system, when reaching the month of October, Indonesia will have the rainy season, which start from that month til March, next year. But, even though rainy season may be bothersome for tourism, it actually can give different vibes to the attractions in Indonesia. The season is also being a very suitable one to explore beaches or islands because the tide is not high enough during this time of year. Without further explanation, these are the best things to do in Indonesia in October :
1. Raja Ampat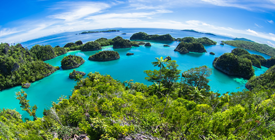 The first location on the list of things to do in Indonesia in October is Raja Ampat. You can get the full information about the attractions that located around it inside the things to do in Raja Ampat islands Indonesia. Is that a good thing to visit this open attraction during the month of October? Well, the fact is, we need to know that the important aspect that should be concerned is the wind.
It's very important because the wind is really giving a direct effect to your trip. If the wind is to fast, then many routes will be canceled, including the trip to Raja Ampat. The good thing is, in October, the wind is considerably safe for visiting Raja Ampat. During October, you can have fun doing all the fun things like doing watersports or exploring the island. For the price, it's likely affordable, even for backpackers.
Location : West Papua Province
Tips : If you want to explore Raja Ampat, you better take note of the boat departure time
2. Madura Island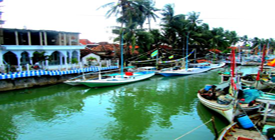 There are so many locations in the East Java province that worth visiting. But, we want to tell you that there's a part of Java island that also looks very good, especially because of its improved infrastucture now, an island called Madura island. Madura is like a little brother of the East Java province, located just in the north side of East Java.
Not only known as an island of salt, Madura is also having spectacular places for you to go to. Many people already visited and promoted them in their social media. Thus, the name of Madura tourism is more popular til today. There's some example of them like Jaddih Hill, Lombang beach, Toroan Waterfall, and Arosbaya Hill. To go to the island, if you go from Surabaya city, you can go by using Suramadu bridge that connectin those two lands.
Location : East Java Province
Tips : Suramadu way is more recommended than using boats
3. Mount Semeru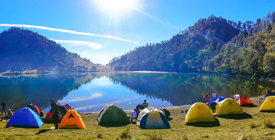 In third place, is another attraction in the land of Java Province, known for having the best villages above the clouds in Indonesia, a great mountai standing called Mount Semeru. The mountain was closed during January to April because of very bad weather and also in order to do area maintenance. After long closes, Mount Semeru was opened again back in May.
There's a flood of hikers who really want to visit this beautiful mountain. It's due to the new opening of it after several month closing. In the month of October, when we entering the rainy season of year, the grass will be greener and the vegetations around the mountain will looks very fresh. Although the hikers need to prepare some stuff to warm their body. It's only  Rp17.500,- to enter it.
Location : East Java Province
Tips : It's more better to avoid weekend or long holidays
4. Mount Ijen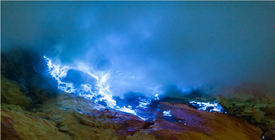 The next mountain, which also located in the area of East Java Province is the Mount Ijen. Of course some of you may know about this mountain, because it has its own speciality that different from the other mountains you can find in Indonesia. Visiting it during October is also great, although hiking during dry season is more easy.
Even though it's included in rainy season, sometimes duirng October there will be less rain. And in those occasions, doing hiking in Mount Ijen is can be said as the best time ever. Beside you can see how colourful the exotice flowers in there, you can also have less slippery tracks. Even though the tracks are suitable for the newcomers, you still need to be careful. And the entrance ticket is also cheap, only for Rp5.000,-.
Location : East Java Province
Tips : If you want to catch the moment of the blue lava or meteor rain that may happen occasionally, then a camera is the thing you should bring
5. Toraja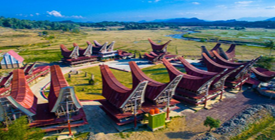 In the fifth place, we have the land of Toraja as an attraction you should visit that also included in the things to do in Indonesia in October. The location of Toraja area is in South Sulawesi province, or known as the K island.
During holidays, especially the long one, there will be some ceremonies that will be held on the land. The people who work at other countries will come to their home to celebrate the ceremonies together with their family. And you can capture those beautiful moments and joining into the special ceremony of Toraja freely.
Location : South Sulawesi Province
Tips : You can also visit these beaches in Toraja, which is very much recommended.
6. Alor Island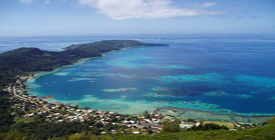 Next location that we want to go is Alor Island. Alor island also has several other attactions that located around it like things to do in Alor Island. For you who don't know, Alor island is located in the East Nusa Tenggara province, in the southern part of Indonesia.
The Alor island is atually a big area that filled with the other different islands like Pantar island, Ternate island, Kepa island, and the others. So, you can do island jumping in here so easily. Even though the waves look pretty calm, but sometimes the flow underwater is pretty speedy. 
Location : East Nusa Tenggara Province
Tips : It's better to bring your diving or snorkeling equipments in here.
7. Sumba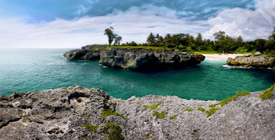 During this year, Sumba is pretty crowded. Especially in July, which is like the high season of Sumba, when people massively coming to it to surf. Sumba is indeed known for having a very good wave to do surfing.
That's why, Sumba can be used as an alternative beside the Padang-padang beach in Bali. During October, the sky is pretty clear in some times, making it the perfect situation to do surfing. For the people who don't want to do surfing, they can rest on the sand while being massaged by locals.
Location : East Nusa Tenggara Province
Tips : Because there's some surfing board rentals in here, you only need to prepare some more money to rent them, rather than bring your own board.
Beside seven locations above, here's the other things to do in Indonesia in October :
Flores
Komodo Island
Lombok
Taka Bonerate
Banda Neira
Sumurtiga Beach, Sabang
Toba Lake, North Sumatra
Kampar River, Riau
Anambas, Riau
So that's our article for today. Even though October is the start of rainy season, you can have some interesting attractions still. Make your experience of tourism in Indonesia to the fullest. Hope you can have a great journey, see you later !
Raja Ampat