Previously, we talked about the tips for you who are planning to go out during the night, in the article is it safe to walk around Jakarta at night alone. This time, we also want to tell you the capital city, Jakarta. You all know that Jakarta is a place that has everything. Name it, restaurants, cafes, and other entertainment places including galleries.
But how about music? Music brings enjoyment to all who listen to it. Jakarta city also has a strong relation with music. Usually, in the city, there will be some music festivals that you can always visit. Filled with many famous artists, catchy, and memorable music. But other than those rooftop bars in Jakarta with stunning view and cheap drinks, there are other things you should discover,. So what are the best music-related things to do in Jakarta?
Live Performance in Restaurants and Cafes
1 – FLOW Bar and Restaurant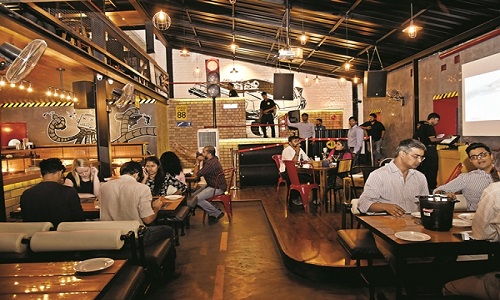 Aside from the Instagram worthy restaurants and cafe in Jakarta from before, we want to introduce you to one restaurant that famous enough for having a nice live performance called FLOW Bar and Restaurant. The combined some concepts into one place. The dining, bar, restaurant, and live performance can be found within the FLOW Bar and Restaurant. They have live performances with a different genre every day.
Location: BTPN Tower, 2nd Floor, Kuningan
Average Price: Rp 250.000,-
Cuisines: Asian and Western Cuisines
2 – Motion Blue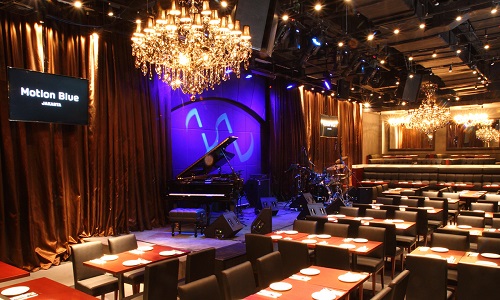 Sometimes, all you need to do is to relax in such a comfortable place, like Motion Blue. Having a concept of a fine dining restaurant, Motion Blue can give you the elegance with the luxury theme and the sounds of jazz. Jazz music is performed by both local and also International bands. The soothing music combined with all the fanciness around you is a perfect match.
Location: Fairmont Jakarta, Senayan
Average Price: Rp 300.000,-
Cuisines: French, Western, and Japanese cuisines
3 – Shy Rooftop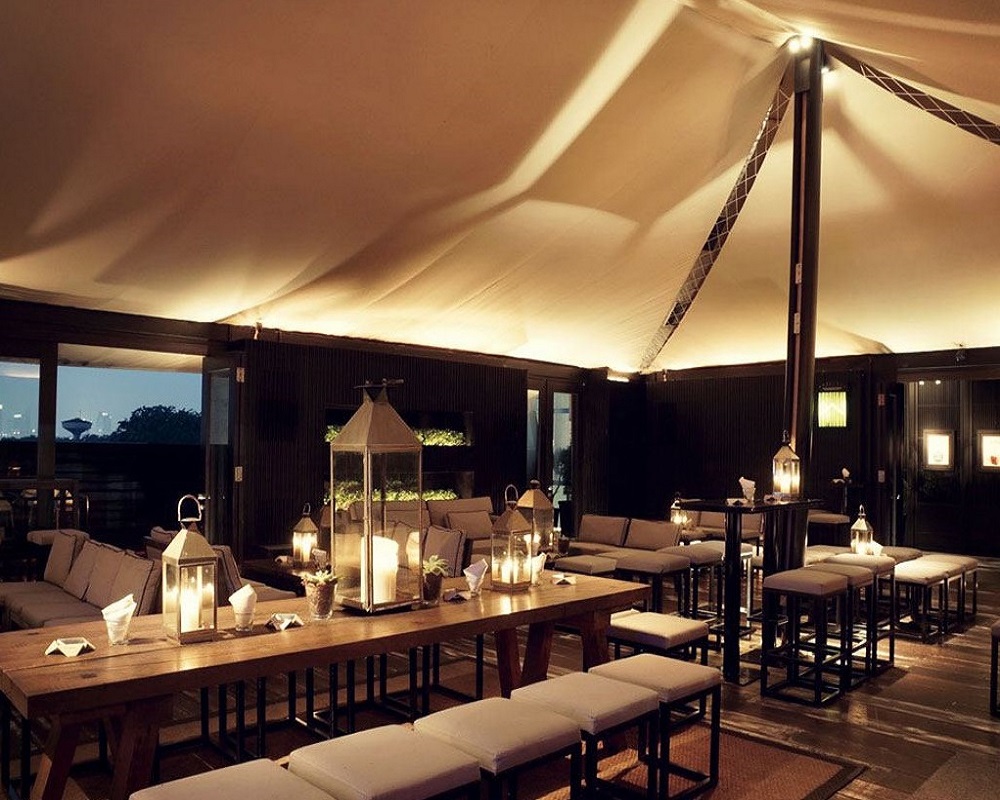 Previously, we included this one in the article best rooftop bars and sky lounges in Jakarta also. Shy rooftop is one of the best rooftop restaurants you can visit out there. Having an interesting concept with the outdoor seating and city view, Shy Rooftop also having some famous artists as well. On a usual basis, the famous ones like Tompi and Glen Fredly perform here.
Location: The Papilion, Kemang
Average Price: Rp 300.000,-
Cuisines: Japanese, Indonesian, and Western cuisines
4 – Hard Rock Cafe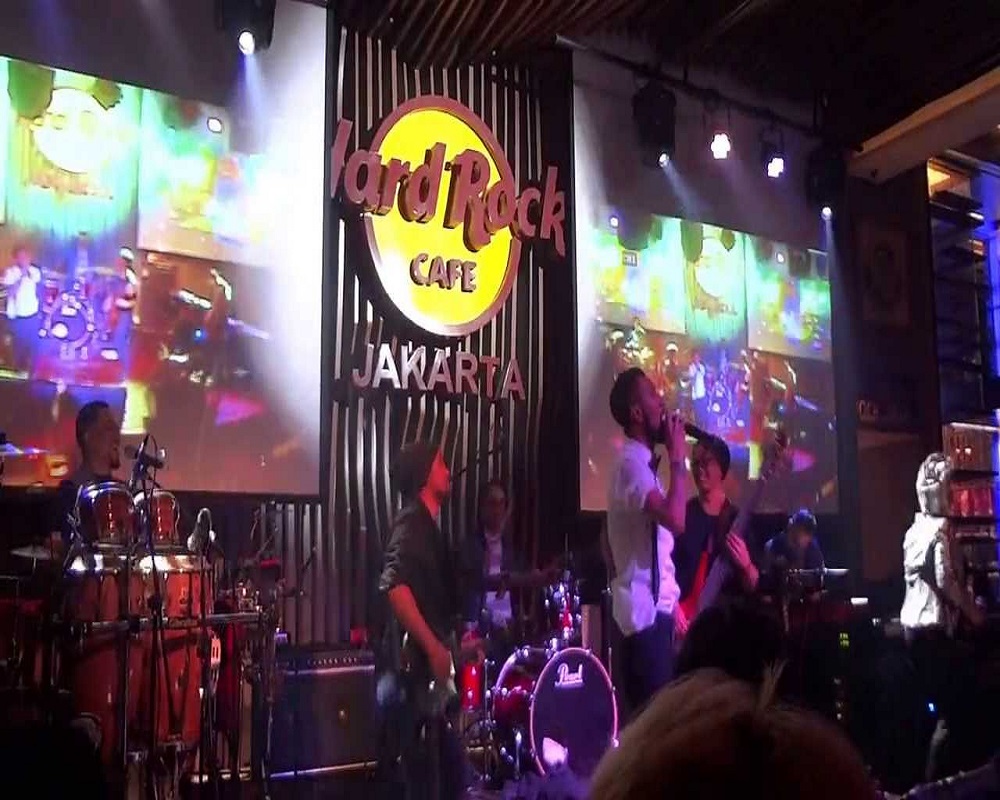 For you who want to take yourself back to a long time ago via the old school kinds of music, Hard Rock Cafe is always the best place to go. This famous cafe has so many branches outside Indonesia, and it's a known cafe for having live music performances, the best ones. They will take you back to the 80's or 90's with different genres of old music.
Location: Pacific Place Mall, SCBD
Average Price: Rp 200.000,-
Cuisines: Western and American cuisines
5 – The Jaya Pub Jakarta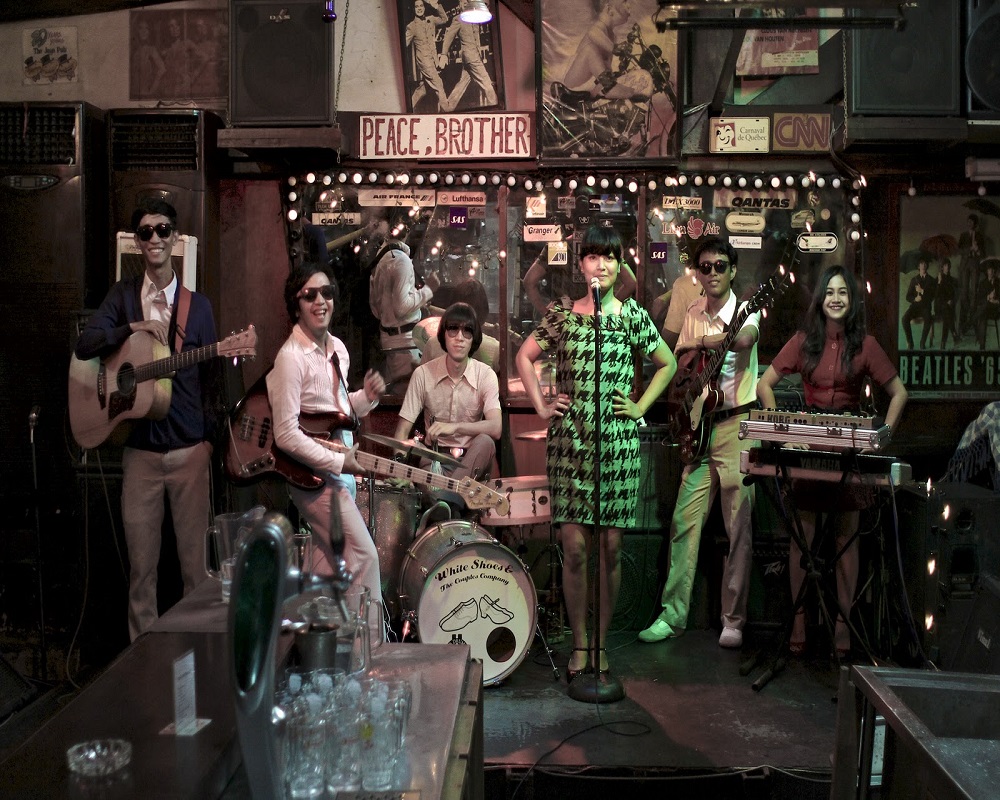 Having the old age and old music making the Jaya Pub a gem of Jakarta. Built 40 years ago, The Jaya Pub Jakarta doesn't have any difference in the structure. All still the same as before. Even though the people are clearly younger, but their soul and music interest still related to the '70s. For you who love to hear music from that time, The Jaya Pub is a perfect destination for you.
Location: Gedung Jaya, Thamrin
Average Price: Rp 125.000,-
Cuisines: Italian and Western cuisines
Music Concerts/Festivals
The second section in the article what are the best music-related things to do in Jakarta is, of course, about the things that directly related to the music itself, music concerts. Here are some events that held in Jakarta annually:
1 – Java Jazz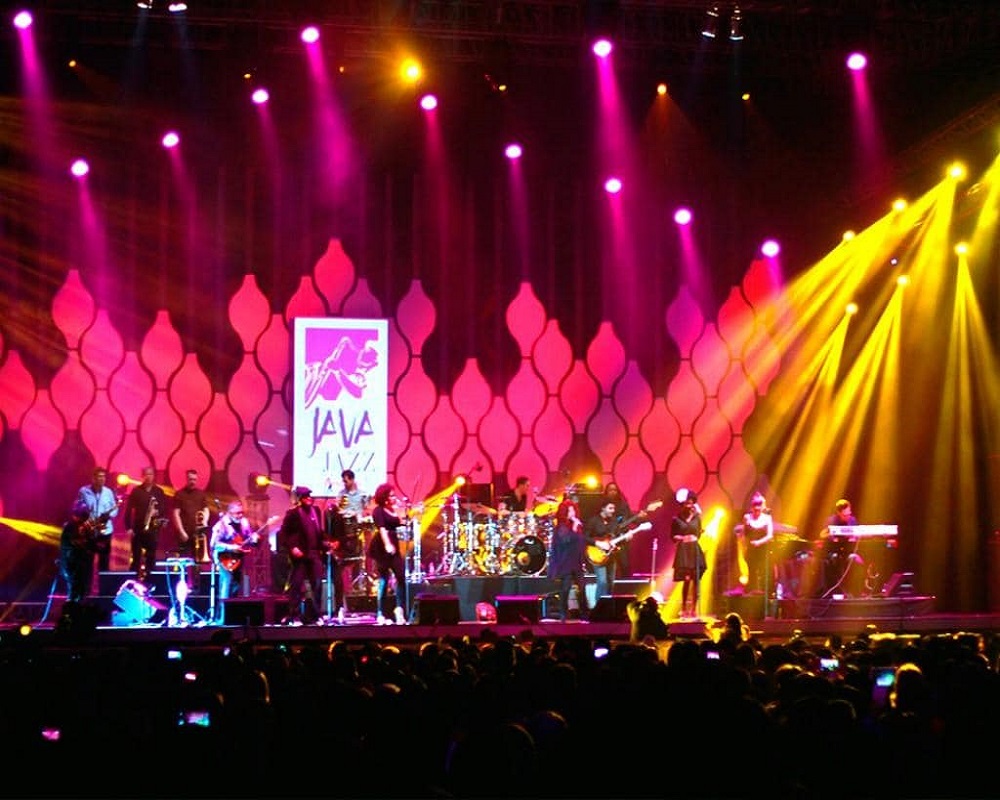 One of the famous and long-awaited concerts is the Java Jazz Festival, the gathering house for all Jazz music lovers. Usually, the even is filled with so many famous artists in the same genre. Not only the National artists, they also have a line up of International Icons like James Brown, and Stevie Wonder for example. Along its 15 years of age, Java Jazz has invited about 658 International Musicians and also 1.330 National Musicians.
2 – Hammersonic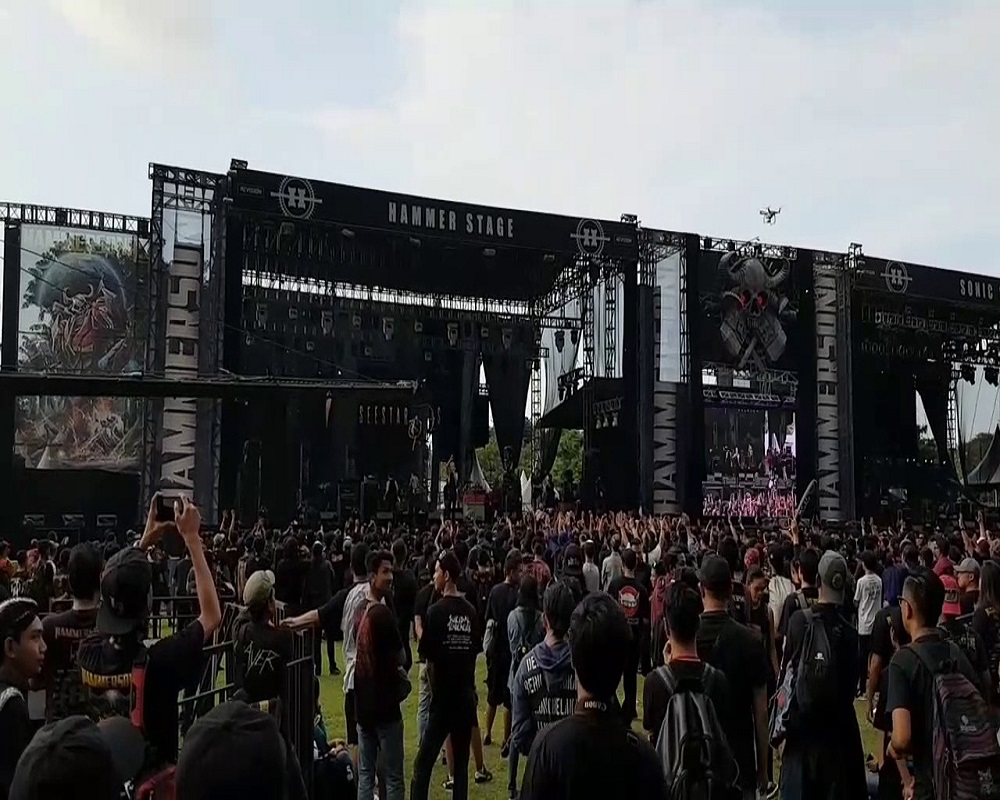 Hammer is about to fall in Hammersonic Festival. An event that considered new to Indonesia, remembering that this country hasn't invited the Icons of Rock before. But, now everyone knows that it's a successful one. Hammersonic greatly presented the famous Rock Musicians that you may know like Lamb of God, Bullet for My Valentine, and also Dead Kennedys. Prepare your head for headbanging all night long.
3 – Jakarta Fair Music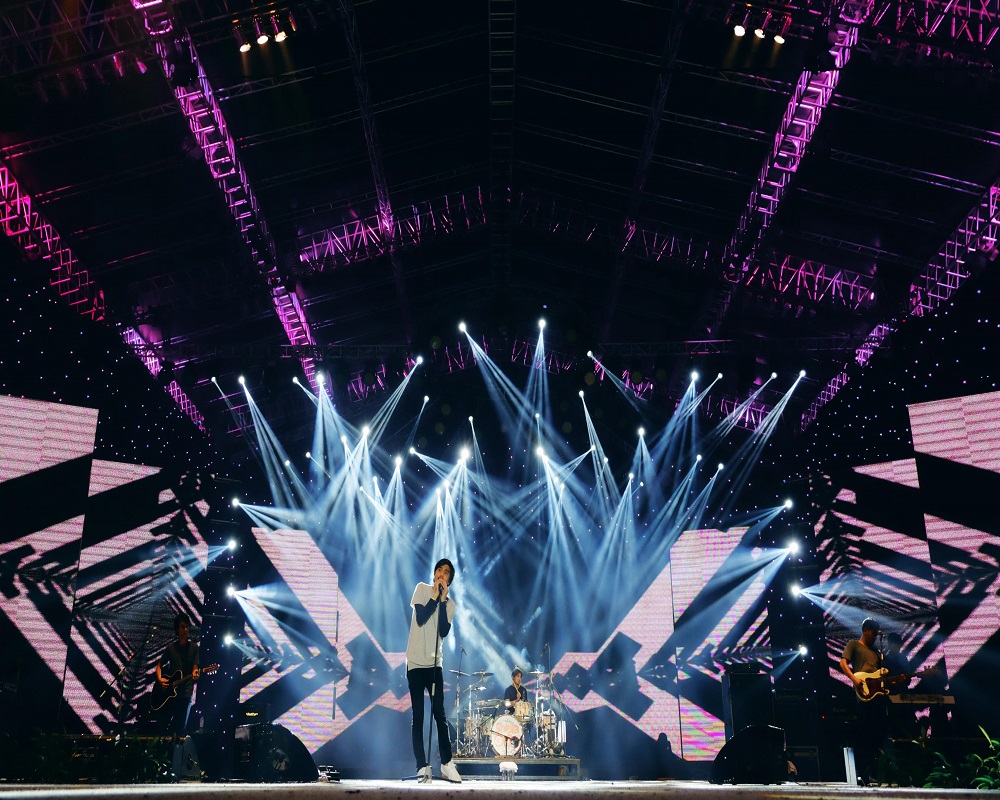 An event to celebrate the Jakarta's Anniversary every year, Pekan Raya Jakarta or Jakarta Fair also presents a festival that many have waited, the Jakarta Fair Music. Their music can make the situation around Jakarta Fair merrier and memorable. The musicians or artists presented at the festival come from multiple genres. They will perform their music every night, with all their own genres.
4 – Synchronize Fest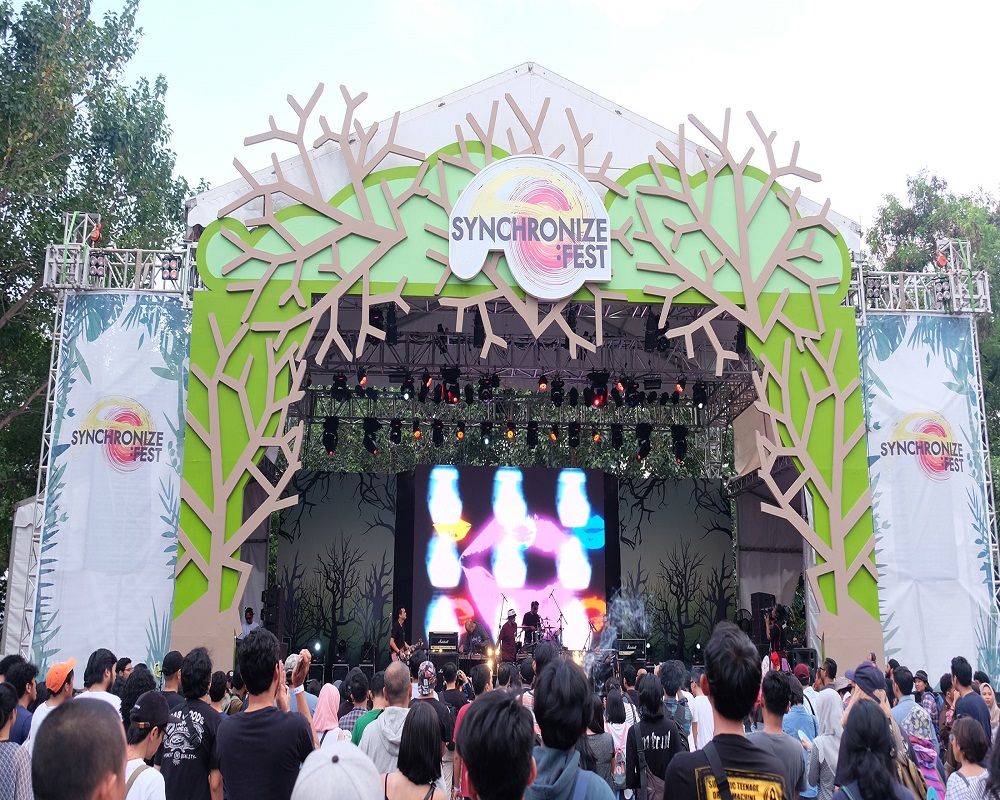 A festival that will take us back to years before today in the '80s and '90s in none other than the Synchronize Fest. Having five different stages, Synchronize Fest will entertain the visitors for three days in a row. Musicians presented in Synchronize Fest are all memorable National Artists like the legendary Rhoma Irama, Dewa 19, and the other musicians from the old time. Surely, it's a lovely thing to visit, just like places to visit in Central Jakarta
Best Institutes for Music
Now, the important one in the article talking about what are the best music-related things to do in Jakarta is about the best places or institutes in Jakarta to learn more about music. We present two of the best here, Jakarta Institute of Arts (IKJ) and also State University of Jakarta (UNJ).
1 – Jakarta Institute of Arts (IKJ)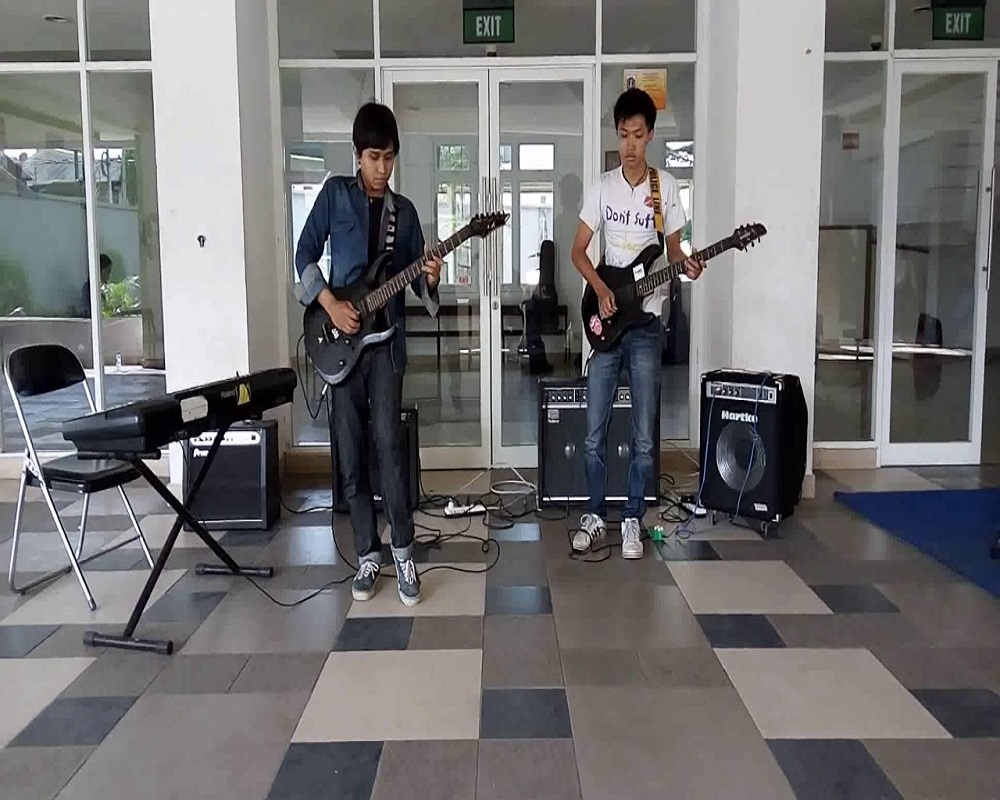 The first one is the Jakarta Institute of Arts, or Institut Kesenian Jakarta (IKJ). Usually being a favorite choice by people who are highly interested in learning about music. IKJ is known as the first Institute of Arts that have every single major related to it. It's also proven that IKJ is capable of creating new talented musicians. Some examples from this are Naif and Iwan Fals.
2 – State University of Jakarta (UNJ)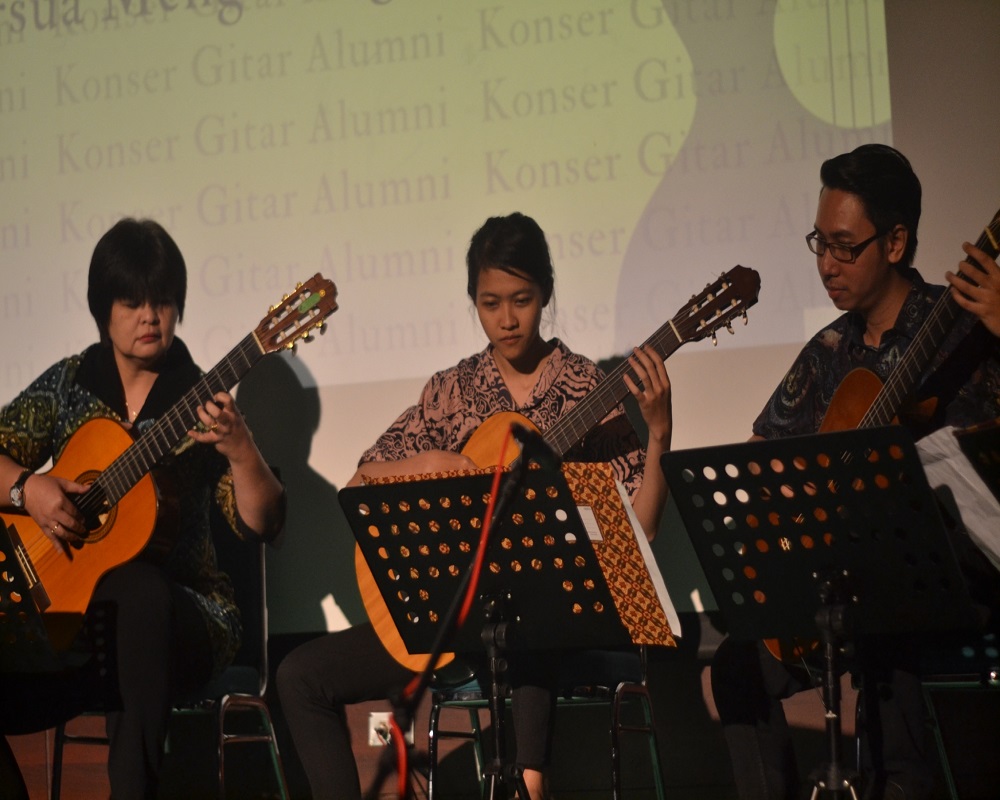 Besides the first one, if you are really passionate about the world of music, you should apply to the State University of Jakarta (Universitas Negeri Jakarta). Aside from being a top University in academic, it's also creating the top musicians that people in Indonesia generally know, like Sundari Soekotjo for example.
The Java Jazz 2019 Highlight