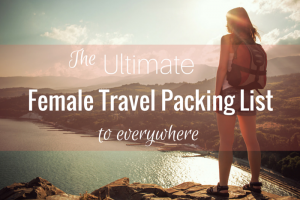 Due to the hectic work schedule and other busyness, nowadays travel is getting around and become a trend for all ages of both men and women to refresh the mind.
For female travelers, the equipment is generally much different from the male traveler because women need more combat equipment.
If you are a female traveler, want to travel backpacker style, rollicking or alone, the following Indonesia packing checklist for woman traveler that you must bring:
Equipment of worship
Wherever we are, certainly cannot be separated from the tools of worship yes both women and men. This worship equipment depends on the needs of each belief, for example, mukena for the Muslimah.
Small bag
Small bags we can use to put personal items such as small wallets, cameras, headsets, and so forth. This small bag allows us to remove the small items we need when browsing the attraction so that no need to unload the backpack.
Headset
Whether traveling alone or in groups, the headsets are legally required to carry. Favorite headsets and music will be saviors when bored, excited, to avoid the unknown person's interference.
Vitamins and medicines
Indonesia packing checklist for woman traveler – Vitamins and medicines will need to be taken as necessary when traveling yes. Bring a box or a small bag of fever, flu, headache, colds and so on.
First Aid 
In anticipation, this first-aid box must be included in the list of travel equipment. Simply provide plaster, alcohol and povidone iodine. Put it in a small bag and combine it with a bag of vitamins and medicines.
Bag / luggage backup
This reserve bag / suitcase is optional, yes. The spare bag we can use when we buy souvenirs or even shopping.
Powerbank and Cable charger
The charger cable is certainly important to carry to recharge your electronic battery. Although already carrying the charger cable, but power bank still needs to take it.
Because this thing will be a lifesaver when your gadget is running out of battery and you can not find any power source around you. Before leaving, make sure the phone batteries, cameras, power bank and other electronic items are fully loaded. In addition, there is currently a power bank that utilizes solar power that allows you to recharge when climbing mountains or in inadequate rural villages. 
Umbrella / Raincoat
Like the saying, 'umbrella before rain', we do have to bring a folding umbrella or raincoat, especially when the weather is not friendly. Instead of buying an umbrella in a tourist area whose price is definitely more expensive or worse do not find an umbrella seller, better bring your own umbrella from home.
Notebook
Small notebooks are required to record important numbers such as hospitals, complaints and police stations for anticipation and self-protection. In addition, you can record the itinerary and the flow of finances during traveling. If you do not want to be complicated to write in a notebook, you can install google keep on your phone or laptop to record your important needs, but still a notebook can still be relied on especially if the phone battery and laptop run out. 
Shirt / Change Clothes
T-shirt or change of clothes if at any time needed.
Underwear
Underwear is still brought back, especially if you are traveling more than one day. Bring some clean underwear even if you are traveling just a day.
Towels
Bring a small towel that can easily be folded and tucked in a suitcase or bag. Use to wipe the face and body after bathing.
Cash
Bring cash as necessary, if you are traveling abroad, bring some cash sheets that have been in exchange according to the currency of your country of destination. Do not carry too much cash, in addition to provoking crime, also in case if you do not find around the ATM machine or not accept credit or debit cards.
Travel size toiletries
While traveling, be sure not to forget about facial and body skin care. Bring small bags or small bottles to store your skin care products such as lotions, cleansers, face creams, sunscreen. Also do not forget to bring basic makeup as well, to keep looking beautiful and fresh anywhere, such as powder, lip moisturizer, lipstick, perfume, shampoo, bath soap, toothpaste and toothbrush.
Thin Blankets
No need for thick and wide blankets, thin blankets are useful for you who ride public transport and must be crowded, such conditions are vulnerable of abuse. You can use this thin blanket to cover body parts or warm the body while traveling to destinations. Choose a thin blanket made of rayon cotton that is comfortable and easy to insert in the bag.
Bandages and Pantyliner
Women certainly cannot be kept away from these two sacred objects. So while traveling, bring some pantyliner and pads even if you are not in menstruation.
Shoes and comfortable shoes
Women do not always wear high heels, do they? especially when traveling. Therefore, wear comfortable footwear, especially if your recreation agenda will require you to walk a lot.
Wear comfortable rubber shoes or sneakers will certainly help you in travelling. In addition, prepare also brings sandals that are comfortable and trendy for you to wear when walking in the hotel or when you explore the streets around the hotel while capturing the photo as much as possible.
Wet/dry wipes and hand sanitizer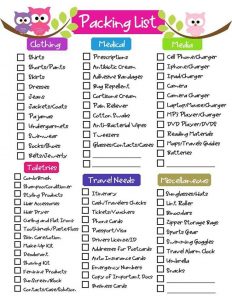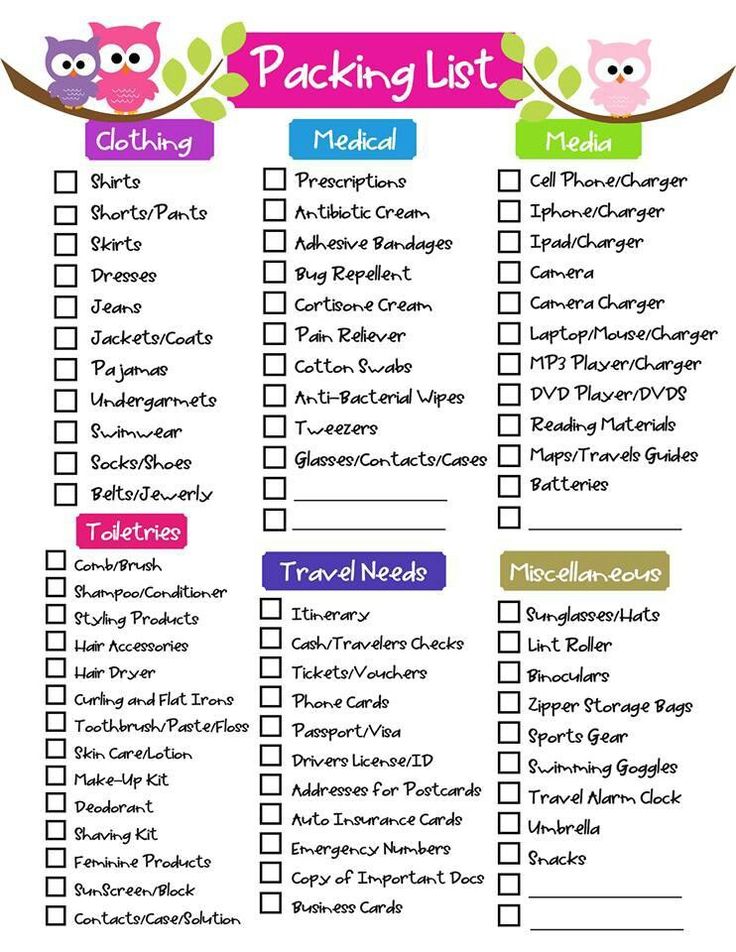 Wet wipes are very important to bring to clean the body and even the face. Dry tissue also you need to take if you want to use public toilet facilities, wiping some places or tools you want to use, other than hand sanitizer is also a magical tool that needs to be brought in order to maintain personal hygiene. Bring tissues and hand sanitizers are small and easy to carry when travelling.
Crackle Pouch
Bringing some small crackle bags is useful if you are drunk west, sea or air. In addition, you can use a crackle bag to wrap underwear and dirty clothes, sanitary pads or pantyliner before being dumped in the garbage bin or wrapping other objects.
Well, that's all the Indonesia packing checklist for woman traveler! Don't forget to pick up your important stuff and enjoy Indonesia till the very best of it!