Indonesia is known for its beautiful landscape and diversity of its flora and fauna. Indonesia has so many endangered species scattered around its archipelago and need protection. Therefore, a national park is the best way to protect those species and prevent them from extinction.
A national park is a natural conservation area that has a primary ecosystem for research, education, and tourism. A national park protected under government surveillance for the continuity of the habitat.
There are a lot of national parks in Indonesia. National parks in Indonesia have their function to protect specific species from extinction. Here lists of the best national parks in Indonesia.
Located in Komodo Island, East Nusa Tenggara, Komodo Island National Park is one of the earliest national park in Indonesia. It is a home for komodo dragon and 277 endemic species Asia and Australia, in which 25 of them are endangered.
One of the things to do in Komodo National Park is diving, as it has a beautiful sea with more than 250 coral reefs species and 1000 fish species. Komodo island also parts of UNESCO Biosphere Reserve.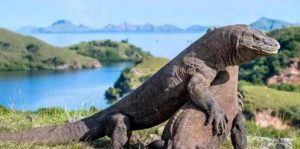 Way Kambas National Park located in Lampung province, is the fourth national park in Indonesia that acknowledged as ASEAN Heritage Park. Way Kambas is the conservation area for Sumatran elephants.
It is the first school for elephants in Indonesia. Its functions as central conservation training, breeding, and preservation. There is also the International Rhino Foundation, a place to protect rhino species from endangered.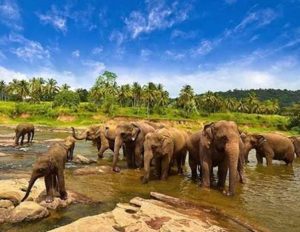 Baluran National Park located in East Java, with a total of 250 Km2 and has a nickname of Africa Van Java because of its panorama in the dry season that resembles Africa. Its name took after of a mountain in the area, Mount Baluran.
It has sabana, mangrove forest, seasonal forest, coastal forest, and swamp forest. There is also a lot of historical sites inside this national park like goa Jepang, which means Japanese cave. Or maybe you can check other East Java attactions.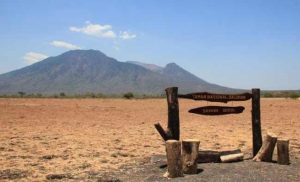 Tanjung Puting National Park
Tanjung Puting National Park has been a UNESCO Biosphere Reserve since 1977 and officially become national park in Indonesia since 1982. Located in Central Kalimantan, Tanjung Puting has a total of 4.150 km areas.
It considered as the largest orangutan conservation area in the world with other protected species like proboscis monkey, sun bears, and reptiles like phytons and monitor lizards. Visit the orangutans community is one of the best things to do in Tanjung Puting National Park.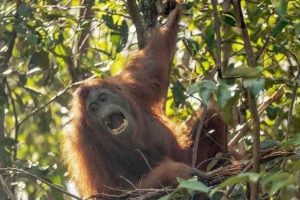 located in Wakatobi, Southeast Sulawesi. It is one of the UNESCO Biosphere Reserve and a home for marine biota and diverse coral reefs species. Three species of turtles seen in Wakatobi, they are hawksbills, loggerhead turtles, and cracked turtles.
It is a favorite location for snorkeling and diving in Indonesia. Another attraction from Wakatobi Island, Indonesia is its tradition that still upheld by locals.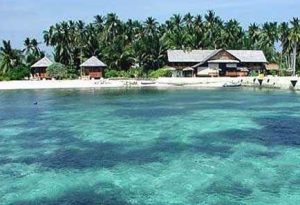 Maybe you already know things to do in Jayapura, Papua, consider this national park as one of your destination. It is located in Papua. It considered as UNESCO World Heritage Site and the largest in Southeast Asia with a total of 25.050 km.
It is a home for Papua native tribes like the Asmat tribe, the west Dani tribe, the Nduga tribe, and the Sempan tribe. Even though, located in a tropical area, Lorents National Park has a glacier that a home for various endemic species from Australia and Papua.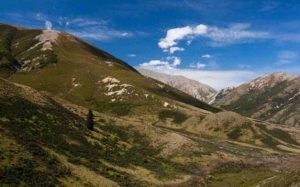 Ujung Kulon National Park
Take a place in Banten province. It is one of the oldest national parks in Indonesia. It is one of the UNESCO World Heritage, a home for endangered Javanese rhino species. It is functioning as the conservation site for Javanese rhino species protection.
Its area is 1.206 km, including Honje Mountain, Peucang Island, Panaitan Island, and Handeleum Island. If you visit Ujung Kulon, then the Ujung Kulon National Park is one of the pleasure things to do in Ujung Kulon.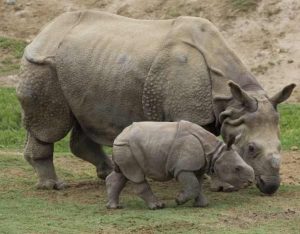 Karimun Jawa National Park
National Park Karimun Jawa is one of the most favorite destinations for tourists because of its astonishing panorama. Located as an archipelago in north Java Island, Karimun Java has a diverse landscape to enjoy, from mangrove forests, tropical rain forests, coastal forests, meadows, and seagrass beds.
Karimun Java's underwater beauty with many varieties of coral reefs is another popular attraction for tourists. It is known for a conservation site for sharks. People can get interaction with young sharks in the conservation site. You also can do many things when you visit Karimun Jawa.