Indonesia has so many national parks, one of the most beautiful is Kelimutu National Park. Located in East Nusa Tenggara, specifically divided into four sub-districts; Detsuko, Ndona, and Wolowaru, and Ende District.
Kelimutu National Park is one of the most narrow national park in Indonesia with only 5000-hectare area, ans it is one of joyful things to do in East Nusa Tenggara.
Route to Kelimutu National Park is quite easy. You can start from Ende city to Moni village in the foot of Mount Kelimutu. Moni village can also be reached from Labuan Bajo by bus that heading to Maumere and get off in Moni village.
The gate of Kelimutu National Park traveled for 30 minutes by walking from Moni Village. In Ende city, you can also find many things to do in Ende.
The entrance ticket to Kelimutu National Park is only IDR 150,000 (10.50 USD) for international tourists. And if you need a hotel to stay in, there are a lot of affordable hotels in Moni village. You also can rent a motorbike to go around Moni village.
Here is a tip for you who wants to go to Kelimutu National Park. You can stay in a hotel in Moni village and leave at 03.00 AM. You will arrive perfectly just before the sunrise. Kelimutu Lake is one of the best places in the world to see the sunrise.
Here list of things you should do in Kelimutu National Park:
Kelimutu Lake consists of three lakes which are Tiwu Ata Mbupu Lake, Tiwu Ata Nuwa Muri Koo Fai Lake, and Tiwu Ata Polo Lake. Sepaking of lake, if you like to visit Bogor maybe you will like lakes in Bogor to visit.
Kelimutu Lake also called Danau Tiga Warna or Three-color Lake because of its changing color through the years. First, Tiwu Ata Mbupu Lake has an initial color blackish-brown changing into brown milk color.
The second lake, Tiwu Ata Nuwa Muri Koo Fai Lake has sky blue color and change into white milk color. Last, Tiwu Ata Polo Lake has been changing its color three times.
A first, it is red, in 1983 turn into dark green and red color, and in 1990 it turns into light blue color. The change on their color happens because of the material in the depth of the lake.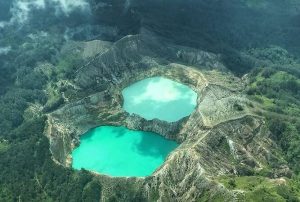 Mount Kelimutu is one of the mountains in Indonesia, it is highly recommended for a mountain hiker. The hiking trail is less than 2.000 meters above sea level, it is a footpath, so it is easy for a beginner. Mount Kelimutu does not have extreme temperatures.
Climbing Mount Kelimutu needs four hours with a mileage of 14 km. You can find and enjoy the three-color lake when you reach the top, which is Kelimutu Lake.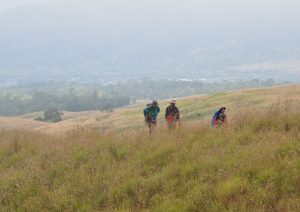 Conservation Center for Flora and Fauna
Kelimutu National Park is also part of the national conservation center. It has a particular area of forest with a mileage of 4,5 hectares called Arboretum as a habitat for thousands of flora and fauna species.
Various species are endemic from Kelimutu like mountain rat, wawi ndua, and deke, also flora endemic like uta onga and turuwara. Beside, Kelimutu National Park, there is also Komodo National Park in Komodo Island.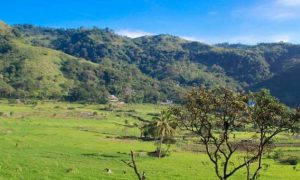 Watunggere village included as a historical city because it is a place where Indonesia's first president exiled. You can enjoy the culture that still exists there and the remains history of Soekarno's House of Exile.
This village mixed both of culture and religion into cultural tourism. It mixes both local religion and the Catholic religion into modern culture. Maybe you can also visit beaches in Flores Island, Indonesia to explore.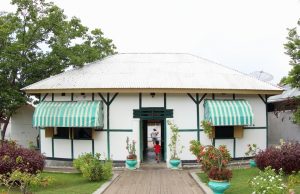 For travelers, before you climb Mount Kelimutu, it is recommended to stay in Moni Village for a night. Moni village is a cultural village where you can witness a custom home and an ancient burial.
It is also a perfect place to see the sunrise in the morning. In Moni village, you can see the beautiful scenery of hills and rice filed with a terracing system.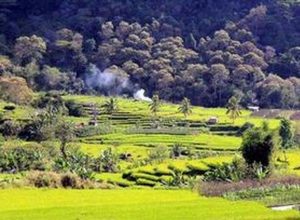 If you visit Moni Village, you should not miss Moni Waterfall. Moni waterfalls its a natural waterfall and utilized as a water source by the locals. You can enjoy the scenery while swimming because the tide is not swift.
There is no entrance ticket to Moni Waterfall to enjoy the scenery. But you need to maintain the cleanliness to preserve nature. Moni waterfall is about two km away from Danau Tiga Warna.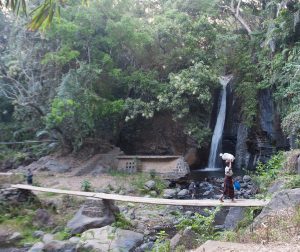 Tenun Ende Museum located in Ende city, it is not far away from Soekarno's House of Exile. Museum Tenun Ikat Ende is the only museum ikat in Nusa Tenggara Timur.
The museum's building appearance resembles the traditional house called Ilo. If you visit Nusa Tenggara Timur you must know there are a lot of places you can visit.