Flores is one of district in East Nusa Tenggara that has many of charming and exotic place that can be visit. And flores being one of favourite destination because of that natural charming and there are many things to do in East Nusa Tenggara.
Flores have quite diverse tourism potential. Beside have natural and cultural tourism destination, Flores also have many beautifull beaches that worth to visit. So there are some recomendation of beaches in Flores that can be enjoy when visit East Nusa Tenggara.
Pink Beach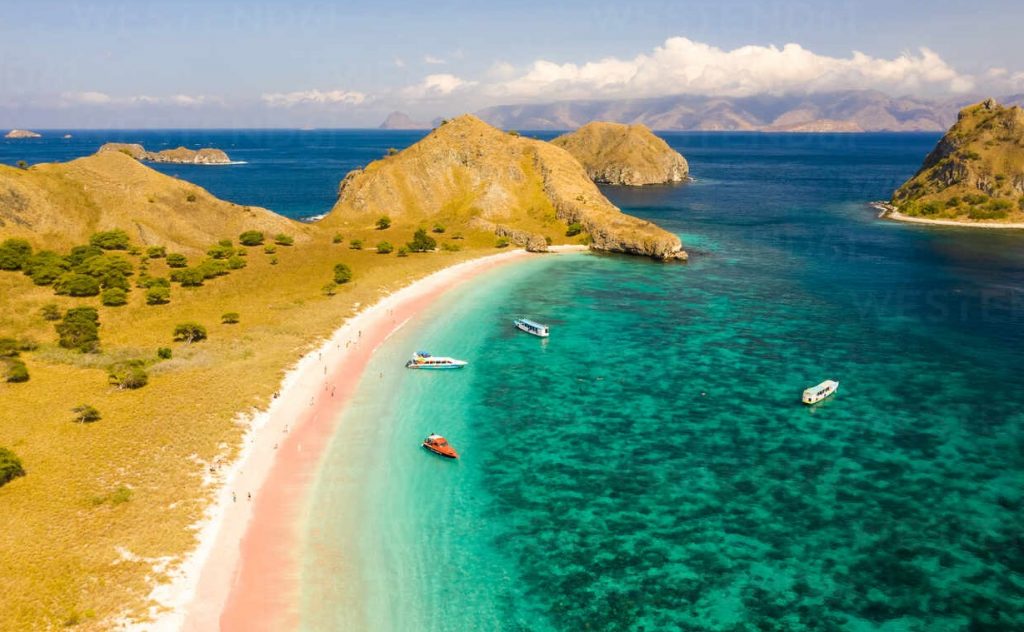 First beach recomendation in Flores is Pink Komodo that located at Komodo island. This place is resembles a small, sloping bay. So the waves are not too big either.
The attractiveness of this beach is the pink sand that come from red coral fragments that carried by the waves and blended with the beach sand. And beside you can enjoy the view, you can swimming until diving and take some photos at best spots in pink beach, komodo Island.
The entrace ticket to this beach is Rp 10.000 for local travelers, and Rp 50.000 for foreign tourists. And if you want to enjoy some best moments to see the good ones, you can see the best time to visit pink beach first.
2. Pulau Bidadari Beach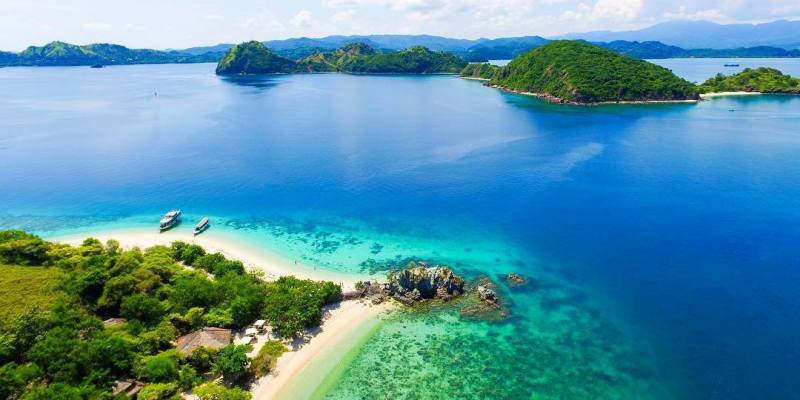 Bidadari Island is not far from Labuan Bajo that has some things to do in Labuan Bajo. Bidadari Beach have graceful of white sand, which also has incredible views under the sea that contains of colorfull soft coral and cute little fish.
3. Rutong Beach
One of exotic beach in Flores is Rutong beach that located at marine tourism park of 17 Riung Island. So you must rent a boat and pay the entrance ticket to the marine park area, with just Rp 5000 for local tourism and Rp 100.000 for foreign tourism.
When you visit this place, come up to small hill that not far from the beach. And you will see a very extraordinary sight. But if you are dont wanna go to the hill, you can just enjoy the white sand.
4. Koka Beach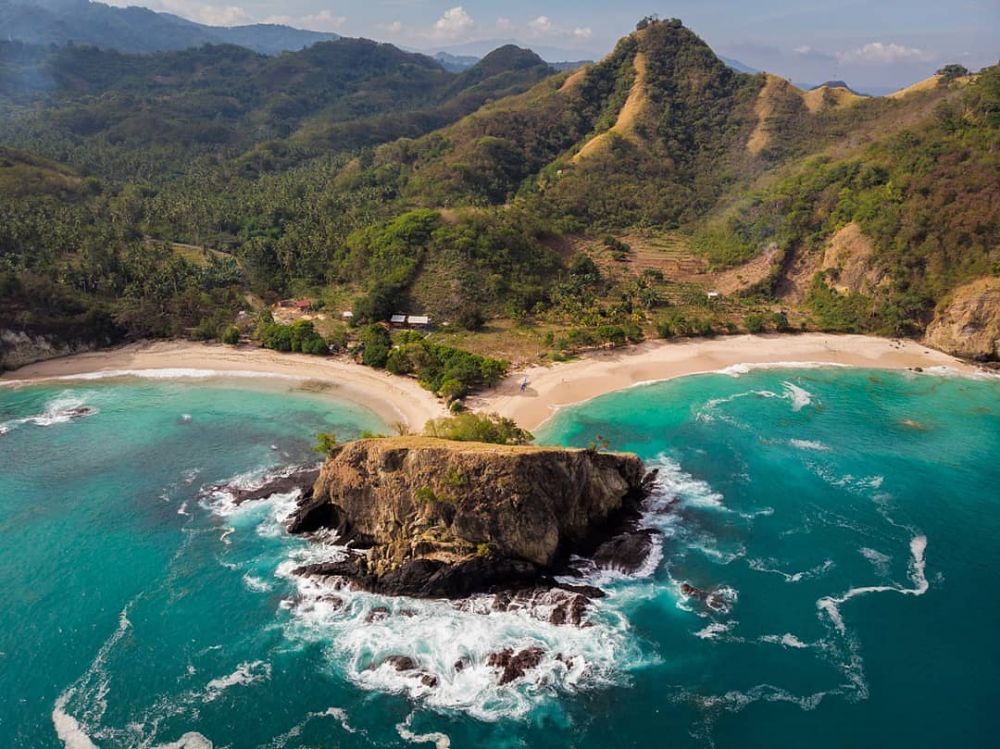 Another exotic beach in Flores is Koka Beach that located at Wolowiro-Sikka, Maumere, Flores. With the beautifull white sand, this place is one of wonderful white sand beach in Indonesia that you should to visit.
Koka beach offers a natural charm with a beach that curves to form a figure three when viewed from the top of the hill. And supposedly, name of Koka is come from name of bird there. The entrace ticket to this place is just only Rp 10.000.
5. Neren Watotena Beach
Neren Watotena Beach is located at Nelerereng, East Florest. Watotena mean boat from stone, or stone shaped boat. Because there is some black stone that flanking this shoreline and is shaped like a boat.
With just only Rp 15.000 you can see beautifull view with slow waves and a soothing breeze beach with a "Ile Boleng" mountain view that make you comfort and stay longer.
6. Mbuu Beach
Mbu'u beach that usually also called by Nangasesa beach is one of breathtaking beaches in flores that located at Ende, Flores. Although this beach is unfamiliar, but Mbu'u beach have awesome beach view.
The uniqueness from this beach are beside you can enjoy sea view and sea breeze, you can see some woman who is looking for stone for mining purposes. And also you can see Meja mountain, that have the flat peaks because it was deliberately trimmed so that planes coming from Haji Hasan Aroeboesman Airport could landed.
7. Penggajawa Beach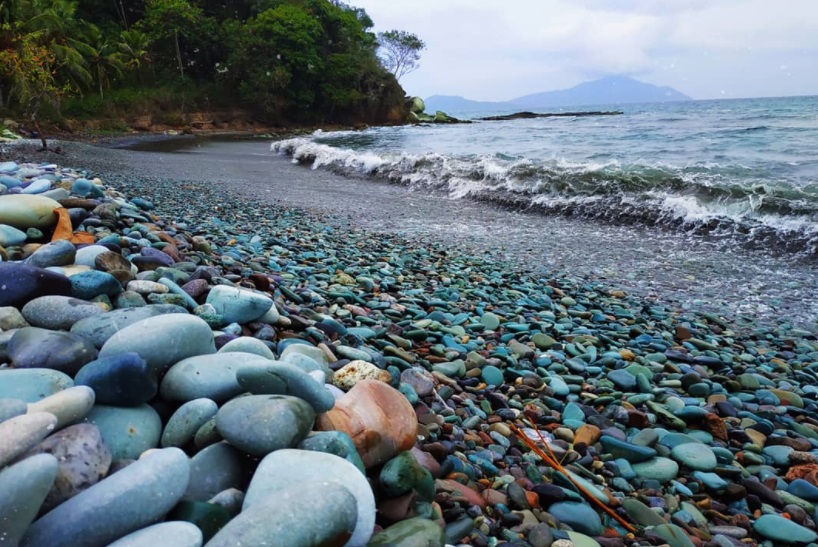 Penggajawa beach is located at Ende, Flores that have white sand and more beautiful with green stone along the beach. Just imagine that you will see clear blue water sea, beautiful surroundings and a bluish green stretch of stones along the shoreline. It is said that these rocks came from the seabed which was swept away by the waves and washed ashore.
8. Meko Beach
East flores has many unique destination, like Meko Beach that has a stretch of sand arises in the middle of the sea. Local society called that with "Pasir Timbul" because the sand is like unpopulated little island.
The area of that sand is not until 1 square kilometer with white pinkish sand and greenish blue sea. And also there is no wave there, only ripples gently brushed against the white sand. And also you just spend Rp 5.000 to enjoy this view.
9. Labawain Beach
Labawain beach is one of best beach in flores that must be visit. This beach is located at Lamawai-Solor, East flores. Labawain beach have clean white beach with 200 meters long that give awesome view. And this place is correct place to spend your holiday with family or friends and do some thing like swimming, diving, photography, or just also bask in the sun.
10. Batu Cincin Beach
Batu Cincin beach is a beach with black sand that located at Ende, Flores. The acces to this place is challenging because you must pass downhill on foot, and along the plantation owned by residents. Beside have beautifull black sand, this place also have uniqueness blue stone.