Most of you probably know about Indonesia's East Nusa Tenggara. Yes, it's the home for the famous Komodo island, the actual home of living legends. Well, that island is not the only thing to see here, since there's also an area that may be unknown by many, but still has its special charm.
It's called Atambua, capital of Belu regency of East Nusa Tenggara. It consists of three main parts or sub districts, each named Kota Atambua, West Atambua, and South Atambua. Not only the second biggest city in Timor island, but it's also famous for noticeable attractions, such as:
1. Atapupu Beach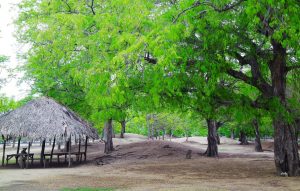 Location: Kakuluk Mesak, Belu
Entrance Fee: Rp5.000,-
Other than seeing the diving spots in East Nusa Tenggara, you may as well visit one attraction called Atapupu beach. Its name basically means The White Sand beach in English. It's one of the popular attractions around Belu.
Atapupu Beach is one of the best places to enjoy the sunset in Belu Regency and its surroundings. Usually, the beach is open daily, from 07:00 AM to 07:00 PM.
2. Gurita Bay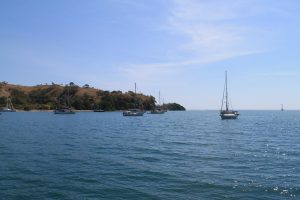 Location: Dualaus, Kakuluk Mesak
Entrance Fee: Free
It is named "Teluk Gurita" or "The Octopus Bay", because it is said that there was a ship in the past that sank because it was wrapped around by an octopus. In fact, the wreck is still there today at the bottom of the water in this bay.
Sounds a bit unusual and eerie. Legend of Kraken maybe? It's still unknown. However, apart from the scary story, the bay that used to function as a port has its own charm, which makes many tourists visit it, including the accessible diving spot.
3. Mauhalek Waterfall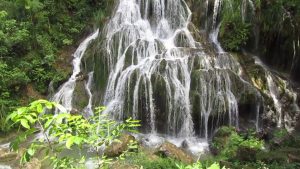 Location: Lasiolat, Belu
Entrance Fee: Rp10.000,-
Belu Regency in East Nusa Tenggara Province also has a natural tourist spot in the form of a waterfall, which must also be considered for tourists to visit, namely Mauhalek Waterfall. This place is a bit hard to reach due to the extreme tracks.
Problem is, to reach the location of the waterfall in Raiulun Village, Lasiolat District, Belu Regency, you have to take a quite challenging path with winding and uphill road conditions.
However, along the road, tourists will be presented with quite a beautiful view. And the journey which is quite tiring, will pay off with the beauty of an unspoiled waterfall.
4. Mota'ain Beach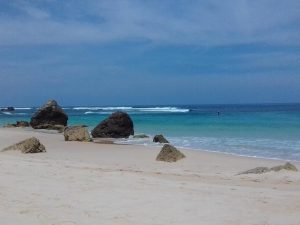 Location: Tasifeto, Belu
Entrance Fee: Rp5.000,-
The beach breeze with a distinctive aroma, plus beautiful natural scenery will welcome your arrival in this tourist area. The name is Mota'ain, another maritime gem from Belu area. You won't find crowds on this beach. Instead, you'll be meeting on a lone beach with a quiet situation.
Its location on the border of Belu Regency and Timor Leste is quite interesting so that it becomes one of the tourist spots that always becomes a hit on vacation.
5. Fulan Fehan Valley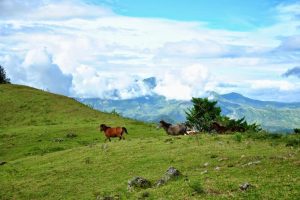 Location: Lamaknen, Belu
Entrance Fee: Rp60.000,-
One of the best things to do in East Nusa Tenggara is exploring the vast savana that you can find in a valley called Fulan Fehan. Despite its considerably expensive ticket fee, it has something wonderful awaits you.
This valley presents a vast expanse of savanna with slightly undulating contours. Even better, tourists can meet several herds of horses that roam freely in this valley. Besides that, several types of cactus can also be found in this green valley.
6. Ranu Hitu Fort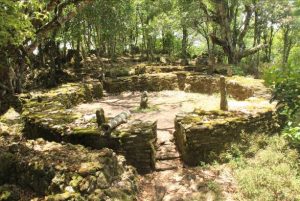 Location: Dirun village, Lamaknen
Entrance Fee: Rp3.000,-
Other than enjoying the beautiful things to do in Kupang, one thing to notice in East Nusa Tenggara is the history that can be felt directly by visiting what's left behind the told stories. One of those historical buildings is Ranu Hitu Fort.
Ranu Hitu Fortress is a historical fort that has several layers of defense. In this fort there is a large stone, which is believed to be the throne of the King of the Uma Metan tribe. The locals believe that sitting on the throne can be disastrous.
7. Kakeu Mantenu Hill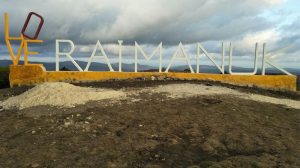 Location: Faturika,Raimanuk
Entrance Fee: Rp5.000,-
Belu Regency in East Nusa Tenggara Province also has several natural tourist attractions in the form of wonderful hills for tourists to visit, one of which is Kakeu Mantenu Hill. This hill, which is located in Faturika Village, Raimanuk District, Belu of East Nusa Tenggara, has a number of cool photo spots with exotic hilltop views.
The words "Love Raumanuk" on the top of the hill have become a tourist icon of this place. You can make it as a background for your selfie photo. Surely, it isn't missable.
8. Maudemu Hill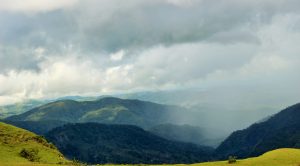 Location: Maudemu, Lakmanen
Entrance Fee: Rp15.000,-
Apart from Kakeu Mantenu Hill, there is one more natural tourist spot in the form of a hilltop in Belu Regency, which is also worth considering for tourists to visit, namely Maudemu.
The hill, which is located in Maudemu Village, Lamaknen District, Belu of East Nusa Tenggara offers views of the sea rocks at the top of the hill. Not only that, tourists can also see from a distance the beauty of the Atapupu Ocean, and several regions in the State of Timor Leste.
9. Susuk Lake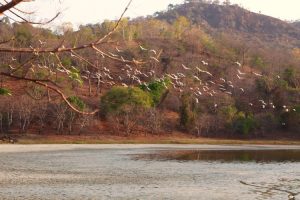 Location: Dualaus, Kakuluk Mesak
Entrance Fee: Free
Another unique place that Atambua has is Susuk Lake. Many people call this Kolam Susuk (Susuk Pool), directly from the looks. People are basically calling it the Pool of Milk (Kolam Susu) due to its natural and unique white color.
It happens because of the sunlight reflection plus the base of the pool itself is also white. Some say that the pool became an inspiration for a legendary Indonesian Song sung by Koes Plus, "Kolam Susu".
10. Atambua City Park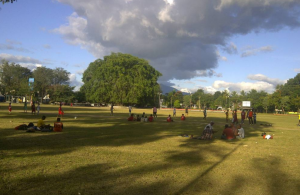 Location: Basuki Rahmat, Atambua
Entrance Fee: Free (with additional parking ticket)
The final place of the list, an attraction that looks a bit different from the things to do in Sumba is Atambua City Park. As you may guess it, the place is mainly used as a gathering spot for all people living in Atambua.
It's not wrong to chill in the park after exploring the whole area of Atambua. You can relax, enjoying the traditional snacks while looking at people's activities. Simple, humble, and yet effective place to enjoy the rest of the evening.