Bali has a lot of amazing and natural beaches that are ready to mesmerize the visitors. Just take a look at these white sand beaches in Bali, Indonesia. There's one region located in West Bali called Jembrana.
Jembrana is known for being the most ethnically heterogenous regency in Bali. That's why it will be fun to have a cultural trip to Jembrana as you can learn a lot of Balinese traditions and communities there.
However, Jembrana is not only about culture, but it also has some natural attractions, including the beaches. Just mention Medewi Beach, the beach with beautiful black sand and white coral and some mangrove forests. Let's get to know more about these 4 best beaches in Jembrana Bali.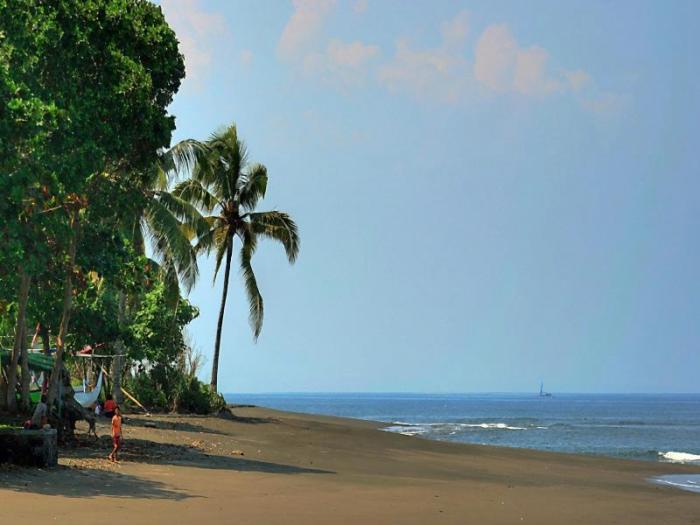 The first famous beach in Jembrana is Baluk Rening Beach. Baluk Rening is famous for being the beach which has black sand. This distinctive feature makes it different from the other common beaches in Bali. Located in West Bali Region, this beach doesn't only give beautiful panorama, but also offers some benefits.
The black sand Baluk Rening Beach has is beneficial for health. Black sand is believed to be able to cure some diseases, such as rheumatic and skin diseases. No wonder, due to this reason and its beautiful scenery, this beach is mostly crowded by tourists.
There are some activities you can do here, such as sunbathing under the sun, swimming in the sea, relaxing and playing with the black sand, and you can watch the romantic sunset panorama too!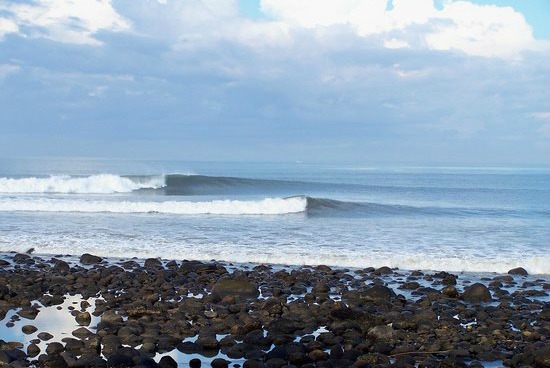 Medewi Beach is popular as the biggest surfing spot in Jembrana. This beach is located at the tip of West Bali. Many local and international surfers love to conduct surfing on Medewi Beach.
At the same time, they also try to promote Jembrana region. It is not surprising that the tourist attractions in West Bali are dominated by surfers, especially the foreigners. Besides for surfing, Medewi Beach also offers a natural view of clear blue sea with its black sand.
If you love surfing, you can also consider visiting these surfing spots in Bali and surfing spots In Indonesia. Challenge yourself!
If you want to escape from the crowd, then you can visit this beach. During sunset, the natural nuances here are peaceful, calm, and quiet.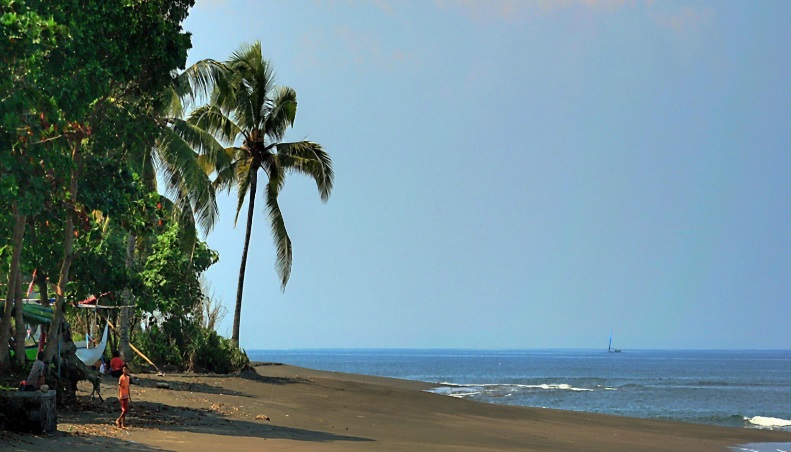 Perancak Beach in Jembrana may not be as popular as the other beaches in Bali. However, this beach is worth visiting due to its calm, silent and peaceful atmosphere. Perancak Beach is located in Perancak Village, Negara District, Jembrana Regency.
Still in Perancak Beach, tourists can visit turtle conservation. Perancak Beach is known to have a conservation which has the highest number of sea turtles in Bali. Here, you can see the process of the turtles laying eggs and letting go the hatchlings to the sea.
It is suggested to come here in September or April. You may ask more about turtle cycle because this conservation has collaborated with the World Wide Fund.
Perancak Beach is also well-known as a fishing village. So, tourists will be able to choose a lot of fresh fish. If you're lucky, you may even be invited by the fishermen to sail the sea. When it is late in the afternoon, you can also enjoy the sunset from this beach.
Try walking around the mangroves and you will be able to enjoy the fresh air along with the chirping sound of the birds. You can also visit Pura Gede Perancak which is located on the cliff to see the sunset from there.
Candikusuma Beach is located in Candikusuma Village, Melaya District, Jembrana Regency. Once tourists arrive at the beach, they will be greeted by a wide expense of stunning black beach sand. There will also be small waves that are rolling seems to invite tourists to swim immediately. This beach also features turquoise water which is really fresh.
By late afternoon, there will be some locals coming to sell fish. It is because this beach is a favorite fishing spot in Jembrana. You can even borrow a fishing pole and go fishing with the locals. It will be more exciting if you can go fishing while enjoying the sunset.
Besides natural beauty, there are also some historical relics in the form of triangular monuments. This monument was built to commemorate the event when there was once a keris suddenly fell from the sky and emitted light.
Besides, there is also Indra Kusuma's Dangkahyangan Temple not far from the beach. This temple was built to honor an important figure of Hindus in Bali, Dang Hyang Niartha.
Besides those mentioned beaches above, make sure you also consider visiting these cultural tourist attractions in Bali. Bali is full of amazing attractions! And don't miss these traditional vegetarian food in Bali too!