Indonesia has a lot of amazing natural attractions due to its natural beauty. Tourists are given countless choices of attractions.
The country itself has declared and preserved the beauty of those natural features in protected in some national parks. Read the complete national parks in Indonesia too!
Java Island itself has some amazing national parks. These national parks have become homes for some endangered species of animals and plants. Let's get to know these 7 breath-taking national parks located in Java island.
Ujung Kulon National Park
Ujung Kulon National Park is located in the Banten Province, within the Sumur and Cimanggu districts. It is considered as a huge national park as it covers an area of 122,955 hectares and it gives you endless experiences to explore.
This national park was formed due to the massive Krakatoa explosion in 1883 which wiped out the village. And now, it allows the peninsula to host various flora and fauna.
There is a trekking tour available for you who want to go deep into the rainforest. If you're lucky enough, you will be able to catch a glimpse of the Javan Rhino, a rare species of rhino that can be spotted only in this conservation area. The locals believe that this animal is an ancient sacred creature.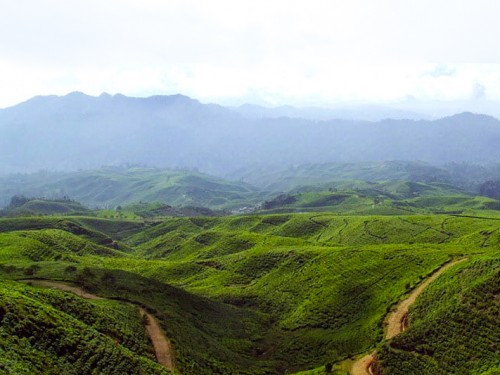 Salak National Park is one of the national parks in West Java, specifically in Mount Halimun, West Java. It is a nature reserve with the scenic landscape around Mount Halimun.
It is restricted to climb the mountain, however, tourists can enjoy numerous other activities offered at Mount Halimun Salak National Park, such as canopy touring, seeing the Cimacan Waterfall and jungle trekking.
There are some endangered animals your can observe here, such as West Javan gibbons and the Javanese lutung.
Seribu Archipelago National Park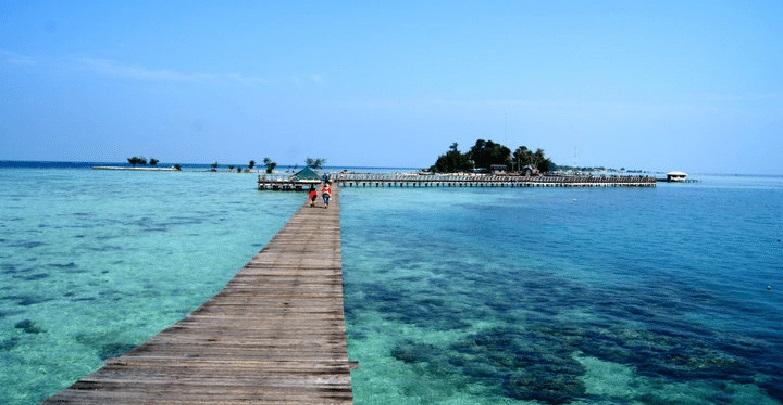 Seribu Archipelago National Park is located on the palm-covered islands and crystal blue waters. You will be able to enjoy the beauty of mother nature here.
This national park is located not far from the metropolitan area of Jakarta. This national park features the colourful underwater life and tourists will also be able to swim in the clear blue water as well as explore the rich rainforest.
Tourists can reach this park by using speed boat from Jakarta's Marina Ancol. Alternatively, you can take a boat ride from Muara Angke Post. It will take around 20 minutes to 3 hours, depending on which mode of transportation used.
Bromo Tengger Semeru National Park
If you wish to have a spectacular mountain experience, then you can visit Bromo Tengger Semeru National Park. This national park is home to Mount Semery which stands 3,676 meters above the sea level. This national park has been the only conservation area in Indonesia which has a 10-km sea of sand called Tengger.
Tourists can begin exploring this national park by viewing the idyllic sunrise over Ranu Kumbolo then continue to visit the nearby waterfalls.
If you wish to have your adrenaline pumping, you can also climb Mount Bromo or Semeru. If you wish to hike those mountains, make sure you read the ultimate guide to hike Mount Bromo Indonesia.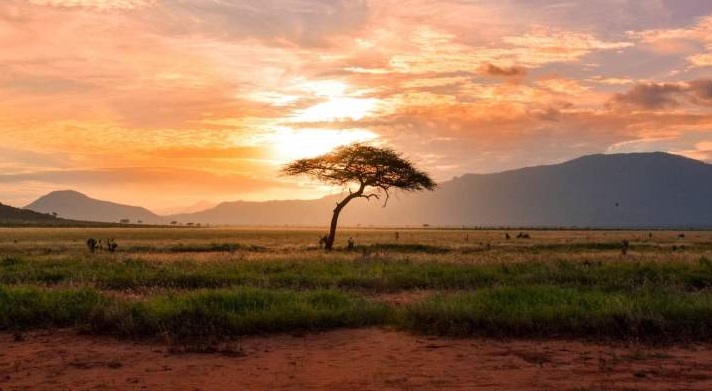 Baluran National Park is located in Banyuwangi. It gives the tourists a unique experience to explore the golden tropical savanna-grassland.
Baluran National Park is also home to countless species of flora and fauna. You can meet the fire kite, banteng and mouse deer. It will be a perfect spot for animal lovers.
If you have extra time, you can explore Bama Beach, which is located hidden deep in the savanna. Exploring Baluran National Park will tell you more about it!
Another national park located in Banyuwangi is Alas Purwo. This national park is mostly covered by rainforest. Your adventure here will be amazing as this national park is very beautiful and natural.
In addition, Alas Purwo National Park faces directly into the ocean, so at the same time, it has many beautiful beaches, such as Plengkung, Pancur and Triangulasi beaches.
Banyuwangi is also full of amazing attractions, make sure you highlight these things to do in Banyuwangi.
Meru Betiri National Park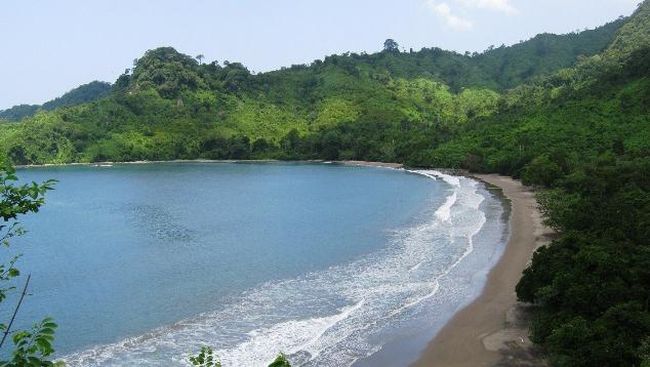 Meru Betiri National Park is located in East Java. In this national park, tourists will be able to see all the forest animals, such as the Javan leopard, wild boar, Sumatran Dhole and the Javan Muntjac.
This national park also home for leatherback sea turtles, green turtles and Olive-Ridley turtles which inhabit the Bandealit Beach.