12 Top Things to Do in Banyuwangi Indonesia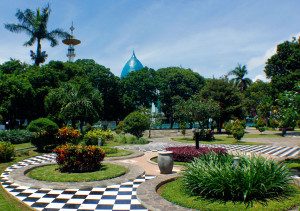 Banyuwangi, what a beautiful city. You know Banyuwangi? This city is one of the cities in East Java, Indonesia. However, the city is located on the eastern tip of Java island, in the Tapal Kuda area, with borders of Situbondo regency in the north, the Bali Strait in the east, the Indian Ocean in the south and also Jember, and Bondowoso districts in the west.
Banyuwangi regency is the largest regency in East Java, as well as being the largest in Java Island. It has an area of ​​5,782.50 km2, or wider than the island of Bali (5,636.66 km2). In the coastal district of Banyuwangi, there is the Ketapang Port, which is the main link between the island of Java with the island of Bali (Port Gilimanuk).
You may also visit:
However, this city has many spots you visit of course. Many of them has a cheap entry ticket, for a wonderful journey of natural beauty. Do you want to know what else you can find in Banyuwangi? Check these out about all the top things to do in Banyuwangi Indonesia!
1. Pulau Merah Beach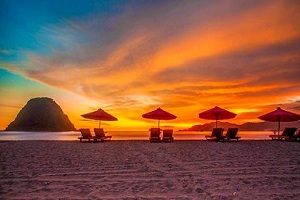 One of the beaches that become tourists favourite is the Pulau Merah Beach, a beach located at the southern tip of Banyuwangi. This beach has white sand spread over 3 km. Not far from shoreline, there is a very pretty little hill as high as 200 M. In the east, tourists are treated with gorgeous  mountain scenery. While in the west, tourists can see the beautiful sunset view. In addition to its captivating view, Pulau Merah beach has a very good waves as high as 2 meters with a length of approximately 300 meters, also surrounded by mangrove trees.
The appeal of this beach is its waves. This also becomes a good opportunity for those who like to surf. This beach is always filled by International Surfer every day. In fact, many of them choose to stay for days and some are up for weeks. Because of that, the government of Banyuwangi Regency has held regular surfing event every year. And the event involves participants from 20 countries around the world. What a great chance, you dare to try it?
2. Plengkung Beach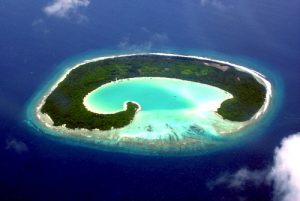 Tourists who come to Plengkung generally do the surfing activities. The surfers mostly come from Bali because the location can be accessed directly from Kuta Beach Bali by speedboat.
If you do not want to play surfing, you can also enjoy beautiful panorama of the beach. White sand, clear blue sea water with unbroken waves is an exciting array of charms. In a stilt house on the edge of the beach, you can watch the thrilling action of the surfer wriggling and trying to tame the ferocity of the waves of Plengkung.
However this stage house is specially reserved for the audience. You are advised to bring binoculars to enjoy the exciting spectacle. With all the things to do in Banyuwangi Indonesia you can get here, its an absolutely must visit spot.
3. Rajegwesi Beach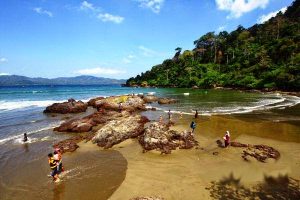 Location of this beach of Rajegwesi  is in the middle of the fishing village area. This is because most of the people around Rajegwesi Beach work as fishermen. Rajegwesi Beach is granted with a truly charming scenery, this is a result of a blend of views of a vast expanse of sand beaches that are still clean. Plus, a view on the right side of the expanse of rock cliffs that contain iron ores.
In addition, the brownish-colored sand that is caused by the mud deposits of some rivers flowing on this beach during the flood, which makes the sand beaches are brown and has a very soft texture. What a unique place isn't it?
You may also read:  Things to Do in Tuban – Surabaya Attractions
4. Watu Dodol Beach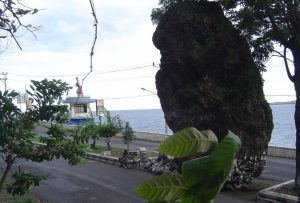 Another beautiful place of Banyuwangi. The tourists who want to enjoy the beauty of Watu Dodol will be treated to beautiful panorama of the sea. You can also climb the hill to be able to enjoy the scenery and get more dramatic atmosphere. The scenery is very beautiful, with the beach along the road and the hills in the other side. From here, you can see the island of Bali.
However, the name Watu Dodol refers to a large 6-meter high rock that is located right between the two main roads. Location of this tourist area is about 5 kilometers from Ketapang Harbor, Banyuwangi. There are also restaurants and motels around this spot. So, what are you waiting for?
5. Sukamade Beach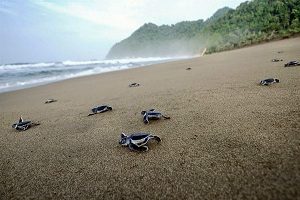 Sukamade beach is a turtle's paradise in Banyuwangi. Here, you can see firsthand the sea turtles lay eggs, and see turtle breeding and follow the activity of releasing the hatchling (turtle child) to the sea. In one night, at least one turtle start to go to the beach of Sukamade, which is located in the Merubetiri National Park. 
However, there are four types of turtles that can be found in Sukamade beach, those are the green turtle (Chelonia mydas), slengkrah turtle  (Lepidochelys olivaceae), hawksbill turtle (Eretmochelys imbricata) and the leatherback turtle (Dermochelys coriaceae). But the most is the kind of Green Turtles. You can see them all in here, what a great experience isn't it.
6. Boom Beach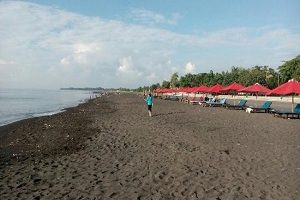 Tourist destination which is quite popular with the citizens of the city of Banyuwangi ie none other than Boom Beach. Boom Beach is quite popular with tourists because the location of Boom Beach is relatively close to the town square of Banyuwangi. So, this beach is very easy to reach and this beach also became one of the places to hangout for young people and citizens of Banyuwangi.
However, the Boom Beach itself is located in Village Kampung Mandar, Banyuwangi. This coastal area has been famous to be one of the important ports since the 50s and even today. You can also find port activities in this boom beach area, but the condition is not too crowded as before. After all, its a worth and unique beach that you must visit.
Also visit:
7. Tabuhan Island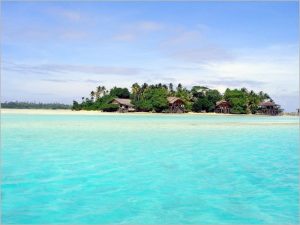 Tabuhan Island is located in the north of Banyuwangi, precisely in the north of the village of Bangsring Wongsorejo. You maybe haven't heard about this beach, right?. The island is still quite original, although many foreign tourists  often come here to surfing. The island has approximately 50 hectares area. You can walk around the island and feel the sea atmosphere and also the cool breeze to make your relax.
You can also do snorkeling here. The good spot is not on the edge of the beach, but a little bit to the middle. Also be careful stepping on the rock here, because the sea trench in Tabuhan Island is quite far, but it is quite shallow, about 130 cm. If you are lucky, you can see the beautiful fish around this island, but you also have to be careful of the sea urchins, because there are many of them in here. Be playful and stay careful !
Beside the beaches of Banyuwangi that you can visit, you can also visit another spots that are available in this city which is also beautiful yet stunning. So check these out all Banyuwangi points of interests:
Other Banyuwangi Attractions
As you see, there many attractions in Banyuwangi, but you may also want to check these unique places too. Check these out about all the top things to do in Banyuwangi Indonesia!
8. Kalibendo Waterfall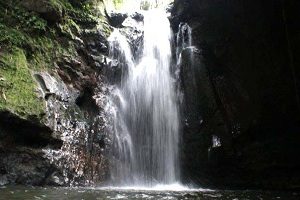 After visiting those attractions, you can go down to the journey to Kalibendo Waterfall which is located in the village of Anyar, Glagah. From the Kalibendo Plantation area, you can walk along the heavy and winding contours of the land. Arriving at the river with a bridge stretching over it, turn right, down into the river and follow the stream. After walking hundreds of meters, you will finally meet the Kalibendo Waterfall which has a height of 10 m.
To remove the sense of fatigue due to long trip to this waterfall, you can also immediately take a bath under the waterfall. Cold and fresh water will eliminate your fatigue. Beside taking bath, you can also relaxing by sitting near it, and play the water. What a great place to relax, isn't it?
9. Lider Waterfall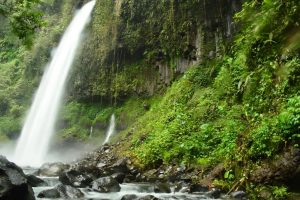 Lider waterfall lies on the slopes of the mountains with cool air in the middle of the forest. Splashing water and sunlight will make a spectacular rainbow color spectrum in the shade of trees with dangling roots. This Lider Waterfall has a 60 meters height with its altitude about 1,300 meters above sea level and the water comes from mountain stream.
But not only that, this waterfall is also very exotic with the existence of cliff walls in the form of rows of stone with a flat dimension that looks like hanging between two ravines that squeeze the flow of this Lider Waterfall.With such conditions, it is not surprising if the Lider Waterfall is praised to be the best waterfall and also the highest in Banyuwangi.
You may also visit:
10. Jawatan Benculuk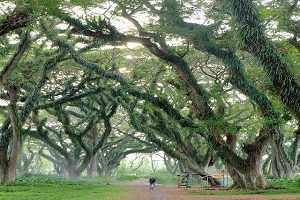 This place offers great scenic charm, perfect for hunting photos and pre-wedding backgrounds with the theme of "Nature". This is the right time if you want to enjoy a cool breeze and natural panorama of the Jawatan in the evening. Because, in the evening the sunlight that penetrate through the gap of trees leaves make this place looks pretty amazing. No wonder when evening comes there are many visitors just sitting , cycling, or even exercising.
In addition to offering a natural panorama, Jawatan also offers a variety of activities such as fishing, roasting fish, and the challenging rafting. If you want to enjoy this ride, you must pay additional fees, and the cost is very affordable. Plus there's happy news for you, the entry ticket for this place is free!, so what are you waiting for?.
11. Mount Raung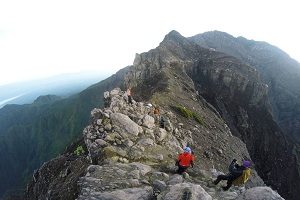 Mount Raung iss one of the mountains in Ijen mountain complex. Some of the other mountains within this complex are the mountain of Pendil, Suket mountain, Rante mountain, Merapi mountain, Remuk Mountain and ijen crater. Mount Raung has a height of about 3332 mdpl and is an active volcano, stratovolcano type.
What is interesting about this mountain is the panorama of the caldera that always emit white smoke with little sparks of fire. This elliptical caldera has an area of ​​about 750 x 2,250 meters with a depth of up to 500 meters. However, that would be a great experience to conquer this mountain, so don't ever forget to visit this mountain if you come to Banyuwangi.
Also read: Mountains in Indonesia – Things to Do in Mount Batur
12. Ijen Crater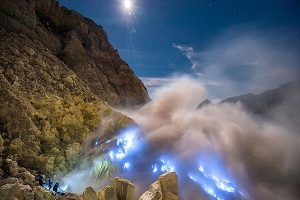 Near from the mount raung, there's one more thing you must check, Ijen Crater. However, Mount Ijen is located between the border of Banyuwangi and Bondowoso districts of East Java Province. It is one of the active volcanoes. Mount Ijen has a height of 2287 mdpl. Ijen crater itself is an acidic lake that has a depth about 200 meters and a crater area of ​​about 5466 Hectares.
However, it takes about 2 hours to reach the crater, but it is comparable to what can be obtained because the crater of ijen offers extraordinary natural charm, especially when watching the beauty of blue flame / Ijen bluefire / bluefame which is very phenomenal thing from Ijen Crater Tour. So, check it out!
Also visit:
How to Get Here
Indeed, to enjoy all the top things to do in Banyuwangi Indonesia, here is the directions guide:
Tourists who want to visit Banyuwangi by land route, they can enter through Bangsring Sub-district from Pantura route through Situbondo or enter through Kalibaru Subdistrict from South Line through Jember District. Whether by pantura line or south line, by using public transportation, new line will occur in Probolinggo regency. This means that if the tourists departs from Surabaya, the road will be the same until reaching Probolinggo. After arriving in Probolinggo new path separation occurs.
Those passing through the pantura line will continue their journey through the city of Kraksaan – Paiton – Besuki – Situbondo – Asembagus – Wongsorejo / Banyuwangi. Meanwhile, if passing through the southern route, after Probolinggo, they will continue the journey through the city of Leces – Levee – Bangsalsari – Rambipuji – Jember – Sempolan – Garahan – Gumitir – Kalibaru – Glenmore – Genteng – Rogojampi – Kabat – Banyuwangi.
Based on the distance, by taking the departure point from Surabaya, the path through the pantura line is much further than the southern route. The difference is about 38 km. So please pick your route that suit your location and condition.
The entry ticket for the attractions in this city is very very cheap. Starting from 10.000 you can enjoy all the things in there. Beside, there are some places with free entry ticket. So maybe you want to prepare about 200.000 for the entry tickets only.
That's it, several things to do in Banyuwangi, East Java, Indonesia. Actually, there's more thing you can explore, and i want you to find it yourself, and make a great experience of it, careful not to get lost though. Also, don't forget to make a very nice memory of it, and please keep the environment clean, to make the beauty of those places still maintained. Enjoy your holiday, have a great day!
Banyuwangi, East Java, Indonesia, indonesia tourism