Gresik is one of the regencies located in East Java province which has created a lot of innovations in various fields. You may know Gresik as one of the area which is famous for its cement industry.
Gresik mostly has low terrain and coast. The name "Gresik" itself came from "giri" which means mountain and "sisik" which means by the sea. So, you will see a lot of mountains, historical sites and urban attractions here.
If you love learning about history, then you should visit Gresik. It is home for some interesting historical landmarks. Let's get ready to get lost in these 7 historical landmarks in Gresik.
Learning history is not complete without visiting a museum. Gresik also has one museum called Sunan Giri Museum. This museum is located at Pahlawan Street no. 24. This place is open every day between 8 a.m. to 3 p.m. You can reach this museum easily by any means of transportation, such as bus, taxi and ojek.
Inside the museum, you will find a lot of things which belonged to Sunan Giri himself. The things include a turban, praying mat, keris (Javanese traditional blade) called Kalam Munyeng, horse saddle, drum, script, a book of preaching and many more.
Do you love visiting museum? You can also explore these museums in East Java.
Tugu Lontar is a landmark which is officially opened on 7 August 2019. This landmark was made by Smelting Gresik Company. It is around 11.8 meter tall.
For the locals, Tugu Lontar is special in terms of its design. The design contains an art element of lontar leaves (daun lontar) which has become a tradition since long time ago in Gresik. Lontar leaves have been used as a media to write, and origami is an art originally came from Japan. That's why Tugu Lontar represents the unity of Japan and Indonesia too.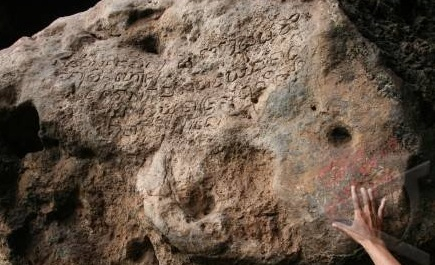 Gosari Inscription is the relic originated from Majapahit Kingdom era. It was created in 1376. This inscription is special as it tells a story of a warrior named Sang Rama Samadya. He resided in Butulan Cave and was an important official from Majahapahit Kingdom.
You can find Gosari Inscription in the karst mountain, Gosari Village, Ujungpangkuh District. You can use some public transportation to reach the place and continue on foot.
Gresik has become one of the largest trading areas in Java since the 14th century. This regency is the trading center and the main port for international traders. However, don't worry as all the memories can be enjoyed by visiting the rows of old buildings that adorn the Old Town area.
You will see the glimpses to the past, such as the square, port, market, mosque and an area called Malik Ibrahim. The old architectures of the buildings is still well-maintained, though some of them have gone through some renovations.
Gresik Old Town is located strategically. You can use various public transportations to visit this area.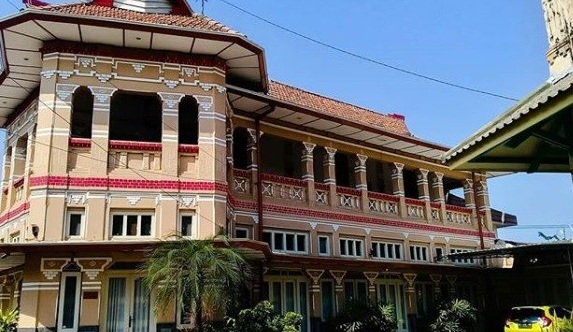 You may start wondering what Kampoeng Kemasan is. It is a settlement or housing in which you can find some historical or heritage buildings with European and Chinese architecture styles. This settlement is located in a sub-village of Kemasan, parts of Pekelingan village, Gresik.
If you old architecture styles, then it is a must to put Kampoeng Kemasan in your itinerary. It will surely give you the old and beautiful memories of the past!
The name "kemasan" was taken from the existence of a gold jewelry craftsman called Bak Liong. He produced high-quality products so that many people came to him to repair their jewelries. Since that time, people called this settlement as "kemasan" or a place to repair gold jewelries.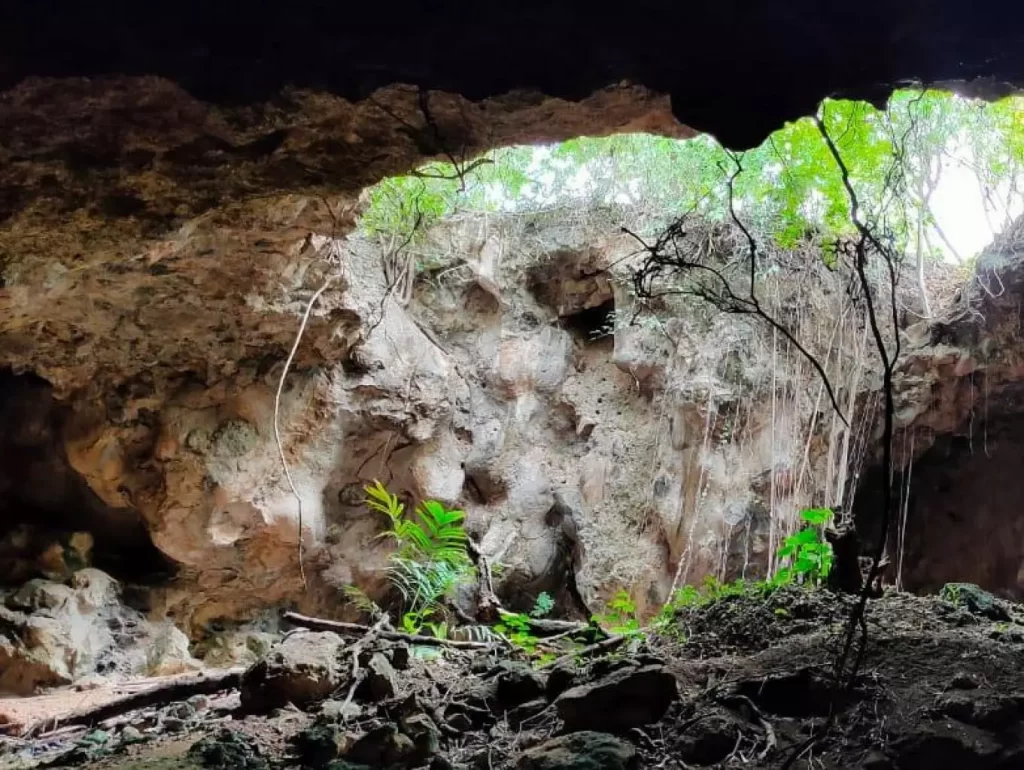 Giri Gajah Cave was used to be a regular home in the past. Then, it was turned into a meditation spot and it becomes a tourist attraction now. Its depth is around 18 meters and this cave offers a distinctive view.
Giri Gajah Cave is located in Giri Village, Kebomas District.
If you are traveling to East Java and you love cultures, you can also explore cultural attractions in East Java.
Some areas or provinces also have interesting historical landmarks and attractions. If you love history and like to visit historical landmarks, you can check these iconic landmarks of Jakarta and historical landmarks in Semarang.