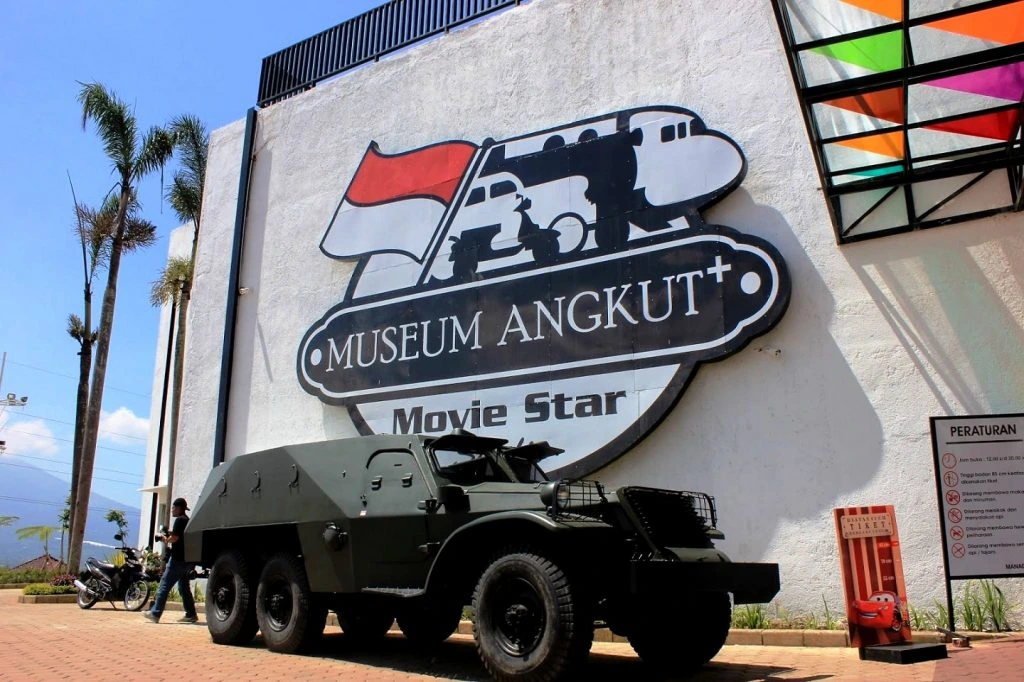 Indonesia never runs out of amazing tourist attractions. No wonder, many tourists, both the foreign and the locals love to explore Indonesia. As one of the most populated countries in the world, Indonesia does not only serve beauty of the natural attractions, but it also offers some cultural attractions where tourists can learn everything they want to know about this country.
If you want to find some ideas of the cultural attractions throughout Indonesia, you can explore these cultural attractions in Yogyakarta and cultural attractions in West Sumatra.
East Java as one of the provinces in Indonesia also has some attractions, including the cultural ones. From these cultural attractions, you can learn everything, including the history, customs and many more. Let's get yourself ready to learn from these 5 cultural attractions in East Java.
Trowulan Archaeological Site
Trowulan Archaeological Site has been placed on the tentative UNESCO list as the "only city site of the Hindu=Buddha classical age in Indonesia" that still can be found. This site is allegedly the old center of the Majapahit Kingdom.
Just like its name, tourists can enjoy discovering historical temples, pools and structures. In this archaeological site, you will also find Trowulan Museum where most of the archaeological relics are stored and displayed.
One of the temples you can visit here is Candi Tikus. Candi Tikus means "rat temple" and was named that way because the site used to be a rat breeding enclosure during the excavation in 1914.
Tourists can also hire a guide to accompany around the site. While there's no official charge for this service, you can just give a tip right away.
Trowulan Archaeological Site is located at Jalan Pendopo Agung, Trowulan, Mojokerto, East Java.
Another cultural attraction you can visit in East Java is Museum Angkut. This museum is quite new and is always crowded with tourists, especially during the holiday. You will be able to see more than 300 types of traditional to modern transportation here.
Not only carrying the concept of education, Museum Angkut also serves an entertainment in an attractive design. So, you can have fun while you learn!
You can also learn the history of transportation in Indonesia throughout the museum exploration. Don't forget to take some pictures as there are many Instagrammable spots here. There are specific zones in Museum Angkut, such as Las Vegaz Zone, Main Hall Zone, Batavia and Chinatown Zone, Hollywood Zone and many more.
This museum also holds some performances, such as Night Divas (you can enjoy the fashion shows), California Car Wash Dance, and Hero Film Cosplay Star.
House of Sampoerna is a complex which previously was used as an orphanage managed by the Dutch. Then, it was purchased by Liem Seeng Tee, the founder of Sampoerna. He intended to use this building as Sampoerna's first major cigarette production facility.
This building consists of a wide central auditorium, two smaller buildings both in the east wing and occidental, and some wide barns with one floor behind the central auditorium. There's also a museum called House of Sampoerna Museum.
This museum gives a unique experience for the tourists. Tourists can closely watch the process of rolling a stick of Dji Sam Soe cigarette. You can also join the 3,900 women in this plant, hand-rolling cigarettes by using traditional equipment.
Don't forget to buy some souvenirs here, such as the miniature of stick equipment traditional cigarette, books, clove, and shirt.
In House of Batik, you can learn how each motif of the batik is different, showing the identity of each regency in East Java. If you wish to bring some batik home, you can also purchase them here.
Batik is an identity of Indonesia and we can find it almost everywhere in this country. You can also find it in East Java. House of Batik presents the luxurious batik coming from the 16 regencies on East Java. Each of them has its uniqueness.
As the identity of Indonesia, there are also some batik villages in Indonesia where you can explore the complete motifs of Batik.
The Railway Station of Pasar Turi
The Railway Station of Pasar Turi is located in north side of Surabaya, the capital city of East Java. Nearby, there is a traditional market, called Pasar Turi or Turi Market which sells various daily needs.
You can find some goods here, such as bag, shoes, sandal, utensil, furniture, clothes and many more. Turi Market Station serves north coast route of Java, such as Semarang, Jakarta and Cirebon.
If you want to find out more attractions in East Java, you can consider putting these famous temples in East Java and even trying these delicious East Javanese cuisines you should try.