There are many Places To Visit in Bali, one of them is Amed. Amed is one of the coastal area in eastern part of the famous Bali Island. It is actually a long stretch of coastline ranging village about 14 km to the east, which incorporates seven villages: Amed, Jemeluk, Bunutan, Lipah, Hoses, Banyuning and Aas. You need about 3-4 hours drive from Denpasar or Kuta to get here.
Amed Beach is well-known for its blackish sand with Agung Mountain as the background scenery. What it keeps underwater is truly a beauties. Not too far away from Amed Beach, we can see Tulamben Beac that has a lovely ambeience as Amed. These two beaches are the best spots to take a peek at Amed underwater gems and are popular amongst driver around the world.
Arriving in Amed, we can see that most of the tourists are foreigners with only a few number of local tourists. Many of them are an elderly European citizens. Maybe because of the quite and far away from crowd ambiance that this place offers that attract elderly people to come visit. Even though in fact, local people love it better when serving local tourist. Because local tourist usually spend more money on the rental house for diving and snorkeling kits, and also spend their money for a diving classes. While international tourists habitually bring their own kits & skills. They generally come to Amed for diving or snorkeling purposes.
Rural atmosphere is still very strong because of the unspoiled foreign influence. Most of livelihood of the inhabitants work as fishermen. But with a growing tourist attraction Amed Bali and many hotels built around the beach Amed, the work of most of the population turning to the tourism sector. There is an employee of the hotel, diving guides, masseuse on the beach, acung traders, drivers and employees in the government sector. With the development of diving in the village of Amed, greatly helped the economy of rural communities Amed. Thus, there are just so many wild things to do in Amed Bali Indonesia.
You may also visit:
Amed Exotic Beaches
In the area of Amed Bali there are many built facilities – an important tourism facilities such as hotels, restaurants and bungalows. Don't be confused on what to do in this area, here are some option for you to try.
1. Snorkeling at Amed Beach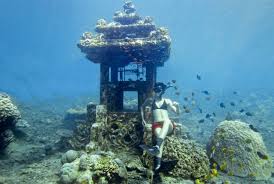 Many website that provide information about snorkeling at Amed say that Amed has a "blackish" kind of sand. But when you arrive there, your perception will flips 180 degrees. The information the internet mostly mention that the sand is black in Amed Beach. While in fact, the black sandy beaches seemed unable for us to do some snorkeling. But it turns out that the sand beach in Amed are different. Not ordinary sand but the black rocks, red, and white! This is one exciting attraction at Amed Beach. Precisely rocks under the sea makes us feel a swim in the clear river, but the water is salty and there are many beautiful coral reefs.
From the stories that the local residents told finally revealed the fact that this black stone sand came from the former eruption of Mount Agung relic. And, another advantage, if swimming  or snorkeling on the beach, usually dress and pants will be exposed by dirty beach sand that sticks. On this beach, you need not to experience that since the stone may not be attached to your shirt and pants, right?
Only by snorkeling on the surface we are able to swim with hundreds of fish in Amed. We do not need to hire a boat to get to the snorkeling spot in Amed. It is enough to swim away from the shore leading to the reef area. This will save you some money. And also, if we forget to bring snorkeling equipment or even if we don't any, we can rent it from around the beach.
2. Diving deep into the sea
As it turned out, reef in Amed is very beautiful and rich in various kinds of fishes. Only with snorkeling course we can swim with hundreds, perhaps thousands of schooling fish on this beach. Anyway, the type of fish similar to ordinary fish we eat, maybe mackerel, tuna, skip jack, or may also be other types of fish. Several other fish species were also present, such as butterfly fish, pipe fish, angel fish, box fish, and a variety of fish other reef dwellers.
Some hotels have the facilities to teach us how to dive that range from beginner to professional grade. Trained guides will accompany travelers with equipment that is already an international standard.
You may also visit: Komodo Island – Raja Ampat Islands
3. Enjoying Sunrise & Sunset
Located in eastern Bali makes Amed be a suitable place for hunting sunrises. Amed Beach sunrise is not less beautiful with the underwater beauty of it. Let's wake up earlier in the morning, and get ready to meet the beautiful sunrise here. Ahead of the Solar morning crawling on the horizon, the boundary of the sea and sky. Casting a warm orange. Some tourists clenched hands and say thank you. Sunlight brings us joy.
While in the afternoon, ahead of the sunset, residents and tourists swarm around Jemeluk, open point above the cliff to enjoy the sea and wait for the sun slipped behind the back of Mount Agung. It is the highest volcano mountain in Bali.
You may also visit:
4. Underwater Sea
If we continue to walk through Amed Beach, we will arrive at the Jemeluk village that have pieces – small pieces of coral gardens which are very beautiful. Divers can use a boat to reach the village of Jemeluk. In the village of Jemeluk, the streets are slightly uphill to the hills, so it will look beautiful when we see down to the sea with a coral reef from above the hill, while Mount Agung is there behind this beach as a sweetener to our view.
In the beach, divers can see numerous turtles, stingrays, sharks and a coral reef depends on the depth of the dive. At a depth of 4 meters, we can meet these types of fish : butterfly fish, stone fish, lizard fish, hermit crab, gobi, and several others colorful fishes. Thus, Bali attractions are super wonderful.
5. Beach Photography in Jemeluk Village
We can find a Japanese patrol boats in World War II shipwreck about 10 meters from the coast of Amed. This location is used as a clam boat dive tourist areas such as those found in the village of Tulamben Bali. When we dive in we possibly could see such as table corals, sea fans, various kinds of soft coral and other living organism that is quite unique. While at a depth of 17 meters, it is possible to find an ornate ghost pipe fish, hinge beak shrimp, or also called as well as camel shrimp, also numerous in the same depth with ornate ghost pipe fish.
One way to maintain its underwater beauties, rural indigenous peoples of Jemeluk do some coral transplantations in several spots of the beach together with the visitors. Even more, to attract more tourists, they purposely sank a small stone temple beneath the water at a depth of 5 meters.
With that diversity, then Jemeluk village becomes one of the favorite destinations to submarine underwater photographs hobbyists. A lot of beauties around this village will pamper photographers who can not dive with its natural scenery. Rows of boats on the beach and the beautiful beaches, can be immortalized on the hills in the village.
6. Fishing quietly in Jemeluk Village
Besides tourism, the majority of the population in Jemeluk livelihood is fishing. And when the cloud or tuna fishing season has arrived, we can enjoy a colorful display that hoisted the fishermen to go to sea or returning from the sea each morning and evening.
We can also join their activities fishing by the sea with traditional fishing equipment. It surely won't bother the fisherman activities to catch fishes for living while you only do fishing for refreshing, right?
You may also visit: Things to Do in Jimbaran
7. Experiencing World War II Carcasses Shipwreck
In other parts of Amed Beach, precisely in Banyuning, we can find a sunken Japanese ships that transformed into beautiful coral reefs. Of course, as I have mentioned earlier that the type and number of fish that inhabit the coral reefs of this are very much.
However, despite located near the shore, the water flow here quite fast so a bit difficult for our movement. Don't forget to pay attention to a buoy-like objects because it will guide us to the location of Japanese shipwreck so that we know the direction of the ship's debris. As a result, this may be one of your Honeymoon Destinations in Indonesia.
8. Seeing Amed Salts Making Process Traditionally
Farmers in Amed capable of maneuvering with the weather. As the rainy season they become a ranchers, and in summer they make salt. Now the remaining traditional salt farmers are less than 100. They faithfully worked in the gap between the hotels, restaurants and villas. Although now the farmers have to weave and bind, they keep the spirit to work.
The plots of salt start to bustling at around 5 am and the sea towing machine is turned on. If the engine is switched off, the farmers take the traditional bucket to scavenge sea water. Some peasant women and men are busy transporting seawater from the coast. And some others are busy taking care of the plots of land, to make a sari ground.
Amed salt farmers has its own peculiar characteristics. If the salt typically produced above ground or pond, here dried in a manger. The manger made of palm trunk halved. Then made basin for drying container. Farmers in Amed, Purwakerthi village, Karangasem, Bali process sea water into salt water entering the sea entrance to the prism then filtered and placed in front of the tub. But before they pour the seawater into the manger, there is a more complicated process and another different treatment. This is called making a special Amed salt, richer in minerals and no salty bitter taste in the mouth.
Already there are laboratories that analyze these results because it is registered to receive the Certificate of Geographical Indications as Kintamani coffee and cashew Kubu in Bali. Amed limited salt production related to the narrowing of the land. Only about 20 tons per year. Therefore, farmers want to maximize the sale price to ensure Amed salt is still there in the future.
Residents include village, farmers and salt group was invited to Nantes, France for a comparative study and see the production of salt people there. Traditional tools in the production of salt, preparing a new manger for farmers need to be done as a form of preservation efforts for this salt harvesting activity as a potential asset in Amed region.
If you are interested in making business related to salt, or other businesses that have a direct demand of salt, take a glance at this one place. While we travel for natural beauties, we can also get some new knowledge about salt from Amed traditional salt farmers, too! The French people surprisingly know about this type of salt just by smelling and they said it smells like ice cream. So, let's digging more knowledge about salts! Who knows it might be potentially happening in the future!
9. Staying at the Best Villas
Palm Garden Amed Beach & Spa Resort Bali, a Luxurious Beautiful Hotel at Jalan Bunutan Abang. This hotel is more like a very beautiful cottage that is arranged with a thatched roof in every room. The bathroom also has a very high artistic taste. The hotel's location is very strategic, in addition to being on the shoreline of Amed, the hotel is also located in the area of ​​rental equipment – snorkeling equipment. Thus, you may check these beautiful places out for you to stay a week or two.
[accordion]
[toggle title="10. Bukit Sagara" state="closed"]
Villa Bukit Segara, villa with The Elegant Design in Jalan Raya Bunutan. The cool pool walls made by rocks make the hotel look more elegant. The rules are very beautiful, even one of the tourists say this hotel is a hidden gem. Shallow ocean view with the friendliness of the owner and staffs will certainly make you smile throughout your vacation there.
[/toggle]
[toggle title="11. Aishiling Villa"]
Aishling Villa with private luxury tinged music whisper of the waves with a view of the sea horizon. a hotel room with a traditional design, even you can see an old door that has a gold-colored engraving on the rim.
[/toggle]
[toggle title="12. The Griya Villa"]
The Griya Villas and Spa, Hotel with Artistic Impression. Very beautiful full artistic impression on every touch. The hotel is built with precision and taste that is very high so as to refresh the eyes of the guests who stop here. An outdoor bathroom with bath tub of stone that is very large, will add luxurious feel to your bath time.
[/toggle]
[toggle title="13. Shunyata Villa"]
Shunyata Villas Bali Hotel with a view Boundless Jl. Pura Batu telu, Amed, Bali. The hotel building is standing on a low cliff with a location at the end of the reef makes this hotel has an unrestricted views. Hotel with beauty of blue sea and the green hills of course make your holidays will feel like in heaven.
[/toggle]
[/accordion]
Tourist Attraction in West Bali
Apart from Amed coastal area, if we would like to take a couple minutes drive, we will find several other tourist attraction in West Bali. Here are some of the lists:
[accordion]
[toggle title="15. Gili Selang" state="closed"]
G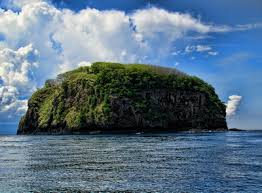 ili Selang is a small island located at the eastern tip of Bali, just 45 minutes drive by boat from Padangbai. This gili shelter in shallow water between soil plains, and is a place for many leather coral and brain coral to live. The east side of the island is a steep dive beyond the limits of recreational diving, and swift currents become an attraction for big trevally, gray reef sharks, and pelagic such as hammerhead sharks in the water. Hordes of jacks often circling the site during the daytime. The fish schools formed groups to seek refuge from the barracuda. Then at night they split up to hunt small fish.
[/toggle]
[toggle title="16. Candidasa Dive Site"]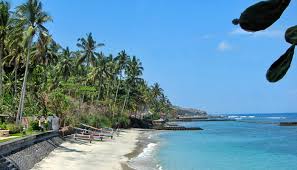 Candi Dasa is a famous place for diving. The tiny islands in the Gulf Amok (Tepekong Gili, Gili Biaha, Gili Mimpang) offer amazing diving experiences. However, the dive guides there to warn the diver to be very careful because the flow of the dive is very strong and often unpredictable.
[/toggle]
[toggle title="17. Photogenic Soekasada Ujung Garden"]
Another side of Bali, Soekasada Ujung Garden used to be a resting place of the King of Karangasem, but also as a place to entertain and welcome the important guests of the King.  Inside are three large pools. One pool in the south, and two other pools in the North. Traveler can find the building in the middle of the pond called 'Bale Bengong.' by lodging in the pool of the South. This place is suitable for history and old buildings lover to enjoy the other side of Bali that few people know. Many of the brides and grooms to be were having pre wedding photo location here because of its lovely and photogenic view to capture.
[/toggle]
[toggle title="18. Visiting Tirta Gangga Royal Palace"]
Tirta Ganga is a former royal palace approximately 5 kilometers from Karangasem, close to Mount Agung. The park is famous for its water palace and beautiful buildings and ornaments. To enjoy things to do in Amed Bali Indonesia.
[/toggle]
[/accordion]
Amed proposes us a true underwater beauty and an outstanding scenery. We can enjoy its magnificence by plunging ourselves into the water. Lots of colorful fishes and even a large group of fishes often seen when we're under the water. Besides that, the sea shore is also lovely. Recommended times to enjoy the beaches are when the sun sets and rises that provide miraculous views when enjoyed with our loved ones. The other added values of Amed come from its black sandy, water is very clear, have a wide range of marine life, coral reefs and other life. This has become a major attraction for tourists to dive on this beach. Thus, you won't missed all those things to do in Amed Bali in Indonesia.
You may also visit: