China Town has been in Jakarta since the Dutch colonial era. At that time, the Dutch government brought the Chinese to work as laborers. There were also Chinese who sailed to Jakarta to trade. Unquestionably, after hundreds of years Chinese culture fused with local culture. That's why it is interesting to see the lives of Chinese in Jakarta. Let's see the best things to do in China Town Jakarta ..!
1. Visiting Candra Naya Building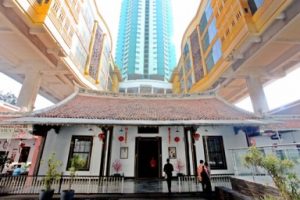 Candra Naya Building is a cultural heritage building which has typical Chinese architecture. The building was built in 1807 by Khouw Tian Sek, a famous landlord of the time.
Candra Naya Building is recorded in history as the home of Major Khouw Kim An, a Chinese who was appointed by the Dutch colonialists as the leader of the Chinese in Batavia (Old Jakarta). During the Japanese occupation, Major Khouw Kim An was detained by the Japanese army and eventually died in prison in February 1945.
How to Get There
Candra Naya Building is located at Gajah Mada Street, No. 188, West Jakarta Opening hours is 8 am – 3 pm. It's free entry.
2. Visiting Vihara Dharma Bhakti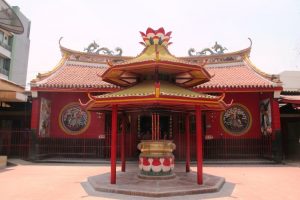 Vihara Dharma Bhakti, also known as Kim Tek Ie Temple, is the oldest Chinese temple in Jakarta. This temple has been established since 1650, or since the Dutch colonial period.
Vihara Dharma Bhakti was built in honor of Kwan Im, Goddes of Compassion in Chinese tradition. Every year Vihara Dharma Bhakti becomes the center of Chinese New Year celebration for Chinese-Jakartan people
How to Get There
Vihara Dharma Bhakti is located at Kemenangan III Street, Glodok, West Jakarta.
3. Visiting Toa Se Bio Temple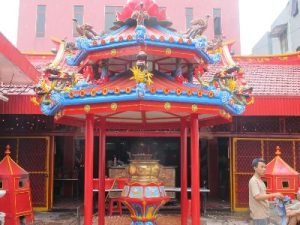 Toa Se Bio Temple was built in 1751 to honor Toa Sai Kong, who is well known as His Excellency Ambassador. Toa Sai Kong came to Batavia (Old Jakarta) in 1741, a year after the bloody massacre of the Chinese by the Dutch colonialists.
There are about 200 gods worshiped at Toa Se Bio Temple. Among them are Thian Kauw Ciang Kun (God of Medicine), Ma Tjo Pho (Goddess of Ocean), Kwan Ceng Tee Kun (Exorcist of Evil) Pauw King (God of Justice) and Kwan Im (Goddess of Compassion). Every year Toa Se Bio Temple holds a festive Chinese New Year celebration that Jakartans love.
How to Get There
Toa Se Bio Temple is located at Kemenangan III Street, No. 48, Glodok, West Jakarta.
4. Visiting Church of Santa Maria de Fatima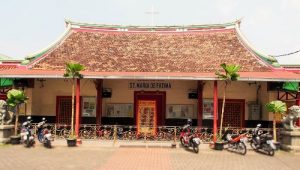 The Church of Santa Maria De Fatima was once the house of a Chinese millionaire. It is estimated that his house was built in 1850.
In 1955 a Catholic priest bought the house and turned it into a church. So it is not surprising that Church of Santa Maria de Fatima is heavily influenced by Chinese culture, both exterior and interior. In 1972 the government established the church as a cultural heritage building because of its unique architectural style which is Fukien style, South China.
How to Get There
Church of Santa Maria de Fatima is located at Kemenangan III Street, No.47, Glodok, West Jakarta. By the way you should also spend time visiting the Cathedral, the oldest Catholic church in Jakarta. You will have a few things to do in Cathedral Jakarta.
5. Shopping at Petak Sembilan Market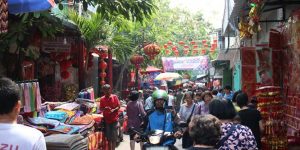 Petak Sembilan Market is a place where you can experience the Chinese culture. Here you can find Chinese snacks, Chinese foods, typical Chinese beverages and typical Chinese accessories.
Petak Sembilan Market also sells meat and live animals that are often cooked to be exotic cuisine typical of China. Among them are pork, turtle, frog, crab, sea cucumber, eel, shrimp and chicken.
How to Get There
Petak Sembilan Market is located at Kemenangan Street, Glodok, West Jakarta.
6. Shopping at LTC Glodok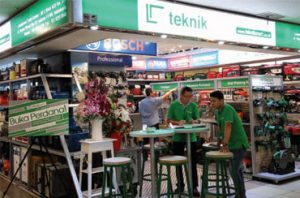 LTC Glodok is famous as Indonesia's biggest tool market. Here you can find industrial tools, engineering tools, DIY-tools, various electrical stuff, industrial machinery, surveillance cameras, etc.
The goods at LTC Glodok are sold at competitive prices. LTC Glodok also provides repair and spare parts services. In addition, it has a food court that serves a variety of delicious food.
How to Get There
LTC Glodok is located at Hayam Wuruk Street, No. 127, Mangga Besar, West Jakarta. Opening hours is 8 am – 5 pm. In addition to LTC Glodok, you can also find various electronic items at Mangga Dua. Not only shopping, there are still other things to do in Mangga Dua Jakarta.
7. Strolling at Pancoran Street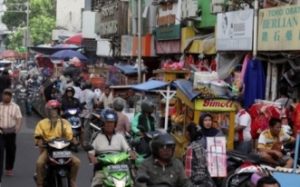 Pancoran Street is the pulse of China Town. Here you can watch Chinese culture fusing harmoniously with local culture. Some might say Jakarta with Chinese nuances.
The shops along Pancoran Street offer a wide range of merchandise, from used books, sweets, candies, pastries, home furnishings, fruits, herbal ingredients to cobra bile. Street vendors also sell a variety of local snacks and Chinese snacks.
How to Get There
Pancoran Street is located in Glodok, West Jakarta.
8. Hanging Out at Pantjoran Tea House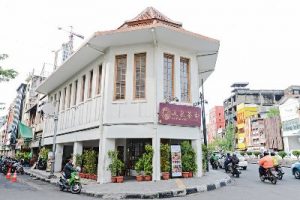 Pantjoran Tea House keeps the atmosphere of Jakarta past. This cafe occupies a building that has stood for more than 300 years. The cafe also still retains its classic interior design.
Pantjoran Tea House offers a variety of teas, ranging from Chinese tea, Japanese tea, English tea to Indonesian tea. In addition there are also typical Chinese light meals such as prawn crystal dumpling and fried spring ball.
How to Get There
Pantjoran Tea House is located at Pancoran Street, No. 4 – 6, Glodok, West Jakarta. Opening hours is 7 am – 9 pm. If you are looking for another cool cafe, come to Kemang. There are many stylish cafes in Kemang Jakarta.
9. Culinary Tour at Gang Gloria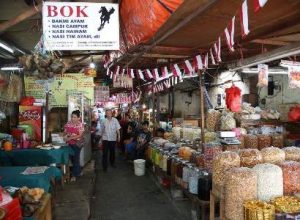 Gang Gloria (Gloria Alley) is one of the legendary culinary spots in Jakarta. Here you can find a variety of Chinese cuisine such as sek ba, Hainan rice, tim rice, kale noodle, chicken noodle, cak we, bacang and fried meatballs.
If you stop by in Gang Gloria, be sure to hang out at the famous Kopi Es Tak Kie, enjoy Soto Betawi "A Fung" and taste Rujak Shanghai.
How to Get There
Gang Gloria is located at Pintu Besar Selatan III Street, Glodok, West Jakarta.
10. Visiting Jakarta Kota Railway Station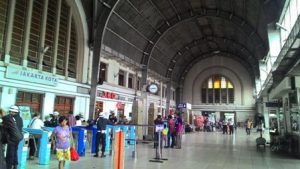 Jakarta Kota Railway Station is located not far from Glodok, less than 3 kilometers away. The station is listed as one of the cultural heritage buildings in Jakata. It has been established since 1929.
Jakarta Kota Railway Station was designed by Dutch architect, Frans Johan Louwrens Ghijsels, with a striking art deco style. The station serves as the final station for many commuter lines.
How to Get There
Jakarta Kota Railway Station is located at Taman Stasiun Street, West Jakarta. Since the station is in Old Town Jakarta, try to explore other attractions. There are lots of things to do in Old Town Jakarta.
More things to do in China Town Jakarta
11. Shopping at Glodok Market in Glodok
12. Shopping at Asemka Wholesale Market in Glodok
13. Culinary tour at Gang Kalimati in Glodok
14. Culinary tour at Mangga Besar Street, only 3 kilometers away from Glodok
15. Visiting Chinese herbal medicine shops in Glodok
16. Enjoying Glodok's night life
Chinese culture is part of Indonesian culture. Its charm and beauty enrich the lives of Indonesian people. You must make the time to visit Glodok area. There are many things to do in China Town Jakarta. Experience the Chinese atmosphere in Indonesia's biggest city..!