Gathering together or Hangout is something that the young people love to do such as students until workers. People who Live and work in Jakarta with exhausting atmosphere is definitely make them tired and need a space for refreshing their selves. South Jakarta for instance, which is dominated by offices and always stuck by traffic jam everyday. So, you may unwind yourself by going to hangout in an unique cafe in Kemang.
Let's find out the places that you can visit.
Read:
1. The Stacks Burger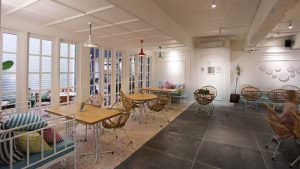 The Stacks Burger is one of the unique cafe in Kemang because its menus are special. The special menu is suitable with its name, is burger. The unique is, burger here is not made from bread but noodle so it is also so-called noodle burger. So, you'll feel like eating round burger but with the the top layer of noodle taste. The Stacks Burger is located in Taman Kemang I, South Jakarta.
The Stacks Burger also offers the variant tastes of noodle burger such as Noodle Burger with Grilled Barbecue Chicken and Noodle Burger with Marinated Beef & Sweet Sour Chili Sauce. Besides burger, you also may taste another snacks such as chicken, fries, and calamari. The price of noodle burger is about Rp. 45.000 until Rp. 54.000.
Read:
2. The Folks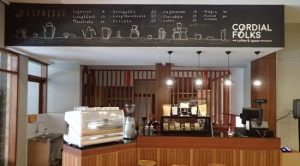 The Folks presents playing while eating concept. The Folks is located in St. Kemang Raya no. 69 C, South Jakarta. This cafe is uniquely designed with tables and chair for the game lovers, especially boardgame lovers. For the fans of electronic game is an fun thing to melt the athmosphere and gathering together.
The game is costed with Rp. 35.000 per hour. While, for getting the food, you can order in the ground floor because this cafe has two floors. As for the cost of menus is about Rp. 50.000. But, the menus that you can get is only soft drinks and snacks. For the game lovers, this cafe is very suitable to be visited. This is fancy and the best cafe in Kemang Jakarta
3. Warung Pedes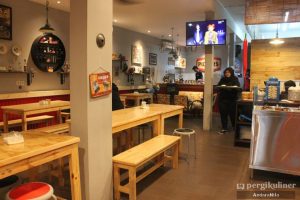 Warung Pedes is actually a place which provides home dishes menu. Warung pedes is open for 24 hours so you can relieve your hunger as you preferred. This place provides warteg food with a comfortable place. Warung pedes has a lot of young people visitors because the menu price in this place is affordable. Warung Pedes is located in St. Kemang Raya no. 103 E.
Several menus which are offered by this place include cumi balado, chicken soy sauce, suwir chicken, fried chicken skin until sauteed kale. For the rice, you can take it by yourself as you preferred. Read: Things to Do in Cathedral Jakarta
4. Hamptons Cafe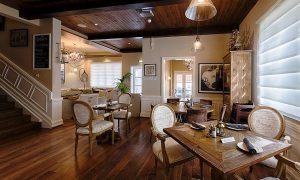 Hamptons cafe is one of the best cafe in Kemang which provides very delicious food for your tongue. Hamptons cafe is well-known with its various desserts which become the favorite menus for many culinary lovers.  Then, the favorite beverage in this cafe is milkshakes and smoothies. But, if you don't prefer sweet menus like tartlets, don't worry because this cafe also serves salty menus such as canapes.
As for the prices of the menus in this cafe are various. Canapes and tattlers is costed Rp. 10.000. While for the milkshake and smoothies is about Rp. 25.000 until Rp. 30.000. Well, there are many best cafes in Kemang Jakarta.
5. Mamma Rosy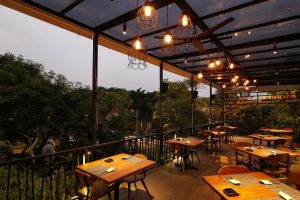 This is the best cafe in Kemang Jakarta. Mamma Rosy is a cafe and also a restaurant which is located in Kemang Raya. This place has two floors. The second floor is suitable and suggested for the young people who want to hangout and gather with friends. This cafe presents a comfortable atmosphere along with western menu, especially Italian menu.
You may visit Mamma rosy with your friends for having party. The delicious of menu special Italian such as pasta and pizza is guaranteed so you don't need to be worry about it. Read: What to eat in Semarang
6. Colonial Molecural Gastronomy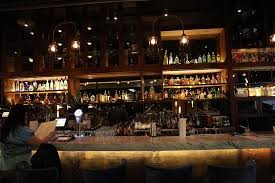 Colonial Molecular Gastronomy is one of the best and unique cafe that is deserved to by tasted. It is located in Lippo Kemang Village with the elegant France menu. You may come to this place with the family or friends for celebrating event or having party.
The France menu is a homemade so it must has delicious taste. The cuisine is named by unfamiliar name but don't worry because in each menu will be given an explanation. For the price, maybe it is not really cheap and probably unaffordable for some people. But it will be equivalent with the quality that you will get. Read: What to eat in Jakarta
7. Goni Coffee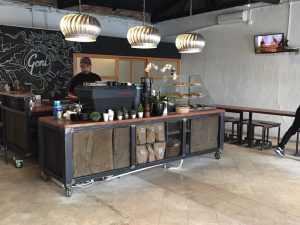 This is the best cafe in Kemang Jakarta. Goni coffee is a unique cafe in Kemang that may be visited by the coffee lovers. Goni Coffee which is located in St. South Kemang 1 no. 20 is popular among young people.
The barista who works in this coffee shop is also friendly and it will make you more comfortable to hangout with your friends there. You may visit this cafe on the weekend or after working.
As for the price of food and beverage in this place are not really expensive.
You only need to prepare a budget as much Rp. 50.000 for relaxing afternoon and also taking some picture with your friends.
8. Largo Bistrot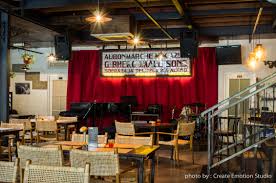 Largo Bistrot that is located in St. Benda Raya 7 A Kemang is France Bistro. You may come to this place after done working or on the weekend. The exterior design of this cafe minimalist style and dominated by black color and glass-wall. But, when you get inside the cafe, you will feel very comfortable with dim lighting and wood decoration.
The price matter in Largo Bistrot, it is not cheap. But, the atmosphere there is very elegant and it is suitable for getting a good spot of photograph. The menu that you can taste in this cafe is roasted chicken which is one of Largo's main menu. You only need to prepare a budget as much Rp. 200.000 until Rp. 300.000, it is depend on the menu that you choose.
Read:
The Other Fancy Cafes in Kemang
Besides the cafes that have been mentioned above, here are the other cafes which are also worth to be visited:
dia.lo.gue

Lobbyn Kitchen & Bar

Hyde

Sophie Authentique

Cat Cabin
Reading Room
Antipodean
Headline Espresso and Brewbar
Clea Tea Bar and Lounge
Nutmeg Cuisine and Bar
Anomali Coffee
Never Been Better
All the best cafes above can be an option to spend the weekend or holiday when you come visiting Jakarta. You may also come for taking a breath after being tired due to working a whole day. You may come with your friends or your family.