Jakarta is the heart of Indonesia's life. Money, business, entertainment and politics are based in Jakarta. However, there are many attractions in Jakarta that are worth to explore. Certainly before going on something you need preparation. Let's see the practical tips for traveling to Jakarta ..!
1. Pick Your Hotel via Internet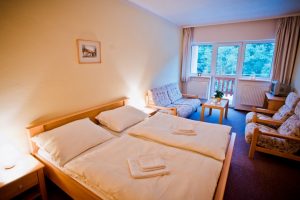 Jakarta is a big city. So no wonder the price here is more expensive. One of the best sources to find a hotel that suits your budget is the internet.
There are many online travel agencies who often give discounts on early buyers.
Newly opened hotels also often provide promotional rate to attract customers. Or try traveling to Jakarta at low season because hotel rates are usually cheaper.
If you want to save more money, you can stay at a relative's house or look for a regular inn.
2. Make Travel Plan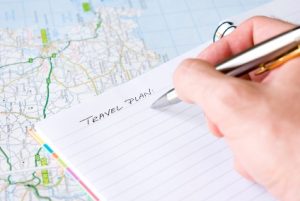 Always make a plan to make your travelling to Jakarta fun. Thus you will not waste time, effort and money. You have to know which places you are going to visit.
If you do not want to bother, you can join tour package to explore Jakarta. Your plan needs to be flexible, it is just a picture of what you will do at certain times. The plan can change according to the situation on the field.
Also, please check out Indonesia weather and season on the day you travel. In Indonesia, the season can be so sunny hot and can be so rainy all day.
3. Find Free Attractions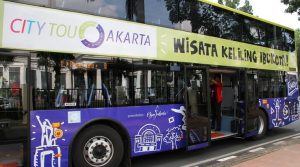 Traveling is not always synonymous with big expenses. Even with minimal budget, you can still enjoy a fun holiday in Jakarta. Of the many attractions spread across Jakarta, there are some free.
Jakarta Old Town is a heritage area that you should not miss. Admiring the beauty of the Cathedral from close range is also free of charge. Enjoying the sunset at Sunda Kelapa Harbor should be in your plan. And strolling around Jakarta with City Tour Bus is a must try. Hop on City Tour Bus is one of things to do in Jakarta on the Weekend.
4. Set up a Budget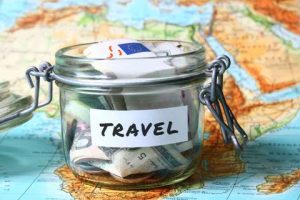 Traveling does need money. To make a cost estimate, you can use the internet to find useful information.
In general, the traveling budget is divided into three categories, namely accommodation, transportation and food.
Find hotel that suits your budget. Transportation costs include airfare and in-city transportation. Make the cost of snacking into the cost of eating to make your calculations more accurate. Also provide a budget to buy souvenirs.
Commonly, Indonesia currency is Rupiah, which is the amount lower than dollar amount. But, the high cost depends on what kind of traveling tips you choose. It could be so low or so high.
5. Always Make Estimated Time of Arrival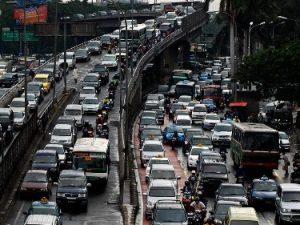 Jakarta is the home for traffic jams. But meeting with traffic jams can certainly damage your traveling mood. You should aware that morning and afternoon are the time for traffic jams. The only time that Jakarta is free of traffic is during Idul Fitri holiday.
If your destination is in traffic jam area, prepare earlier to avoid coming late. If you want to avoid jam-prone roads, find alternative ways using GPS or ask local residents.
For example you need to leave early if your destination is in Monas area. Surely there are many things to do near Monas. Well, don't so amaze with the traffic in Jakarta, it could be really fun for you.
6. Use TransJakarta and Commuter Line to Get Around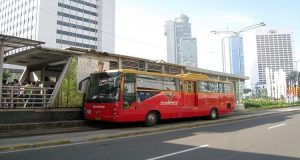 Driving a car in the middle of traffic jams can be a tiring experience. Fortunately the Jakarta government provides TransJakarta Bus as public transportation to reduce congestion. TransJakarta Bus has cheap fare and wide network. You can get off at any stop that is scattered in different parts of Jakarta.
Another option is to use a commuter train called Commuter Line. Even though sometimes there are schedule delays, Commuter Line is powerful enough to penetrate the Jakarta's traffic jam. Commuter Line also has cheap fare and regular schedule. You will see many interesting sights during the commuter line ride.
7. Keep an Eye on Your Money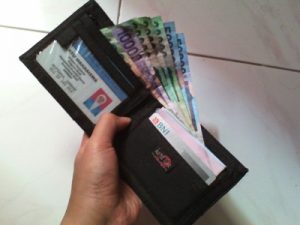 Jakarta is a cruel city. Evil can happen at any time. You need to be careful to carry cash. Do not keep your money in one place, store it in various places like in wallet, purse and pocket. If you have a debit or credit card, you can use it.
Do not store notes, receipts or non-essential cards in the wallet. A thick wallet will make you a sitting duck for pickpockets. Things that can be paid in advance, such as hotels, can reduce your burden. Thus you do not need to carry a lot of cash. If you need anything, shop with credit card at Plaza Indonesia. Besides, there are also other things to do in Plaza Indonesia.
More practical tips for travelling to Jakarta below.
8. Wear Comfortable Clothes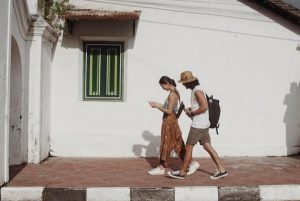 Travelling is time to have fun. Do not wear the wrong costumes that will make your holiday a disaster. Jakarta has temperatures ranging from 27-31 degrees Celsius. There is only dry season and rainy season in Jakarta.
You should wear clothing made from cotton, which easily absorbs sweat. Combined with jeans, you will look stylish. Ladies can wear tank tops, short pants or leggings. No need to bring a thick jacket. Complete your look with sunglasses and caps for shield against the sun.
Meanwhile, as Indonesian is majority Muslim, so you may just wear proper clothes, mostly for girl travellers.
9. Spare Time for Culinary Tour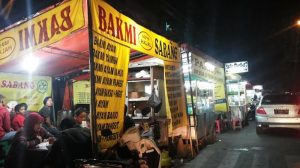 Culinary represents the culture of a nation. Therefore spare time for culinary tour in Jakarta. Pecenongan area is famous for the local food and Chinese food. Usually the sellers are in a tent or shop house.
Ancol Food Festival located in North Jakarta provides a variety of menus ranging from traditional food to western food. You can find cafes and restaurants suitable for a hangout. And last but not least is Warung Gelora Senayan. Here you can try the typical cuisine from Manado and Batak. Anyway, if you love to hangout, you can find stylish cafe in South Jakarta.
10. Capture Your Happiness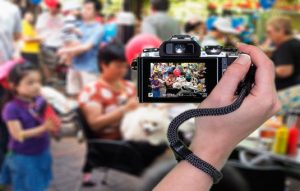 Photos are a way to stop time. With photos you can immortalize the fun of your journey or the beauty of the destination. Photos are also a way to show off in social media and get recognition from your peers.
There are many choices of gadgets, ranging from smartphones, pocket cameras, mirrorless cameras to DSLR cameras. It's a good idea to carry a spare battery and extra memory card. Make an interesting angle, so your photos are memorable and stylish. Use a tripod or stabilizer to keep your photos from blurring.
That is all..! Jakarta has lots of excitement to enjoy. Make sure you practice those practical tips for travelling to Jakarta. Let's visit Jakarta Indonesia..!