As a metropolitan city, Jakarta never sleeps. At the weekend, Jakartans still show their busy life. To spend the holidays at the weekend, you do not have to go far away. Jakarta has many interesting attractions held at the weekend. Fun places to hang out with friends or be on holiday with family are also widely available. Let's see the pleasant things to do in Jakarta on the weekend ..!
1. Free City Tour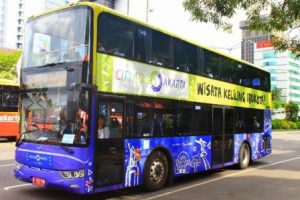 The government of Jakarta provides double decker buses for free tour through the typical places that become the symbol of Jakarta. With a total of 28 buses, on weekends the buses will operate with three themes: culinary, history, and shopping. Saturday, 5 pm – 11 pm, the bus will pass through the culinary route and see the nightlife in Jakarta.
Sunday, 12 pm – 8 pm, the bus will pass through the historical route, namely museums and historic buildings. Sunday, 12 pm – 8 pm, the different bus will pass through the shopping route. Make sure you choose the right place to see good scenery. Many people say that the front seats are the most perfect place to enjoy the scenery.
How to Get There
If you want to ride the city tour bus, you have to wait at a double decker bus stop and bearing the city tour. The stops can be found at Bundaran Hotel Indonesia, Pecenongan, National Museum, Pasar Baru, Istiqlal Mosque, National Monument (Monas), Balai Kota, and Sarinah. Since the number of seats is limited and you are not allowed to stand, avoid get on the bus in crowded bus stop like the one in Monas.
2. Free Tour at City Hall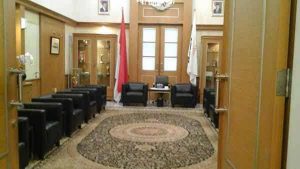 On weekdays the City Hall is the governor's office. But at the weekend the City Hall is open for public for free. Visitors can go inside the City Hall to see the architectural splendor, read various information about the city of Jakarta, learn the history of City Hall building and know governors who once led Jakarta. From the city hall visitors can also see clearly Monas Monument which becomes the icon of Jakarta.
In addition City Hall can be a hangout place for young people. Equipped with free wi-fi, they can happily linger here. Visitors can also enjoy culinary delights, buy crafts typical of Jakarta or just sit in the park while enjoying the entertainment that has been provided. Certainly you should not missed to look at the governor's living room, conference room, pendopo, waiting room, and take pictures at the governor's office.
How to Get There
City Hall is located at Medan Merdeka Selatan Street, Gambir, Central Jakarta. You can visit City Hall from 9 am – 5 pm for indoor area and 9 am – 8 pm for outside area. Some might say the City Hall is worth to be one of top attractions in Jakarta.
3. Visiting Monas at Night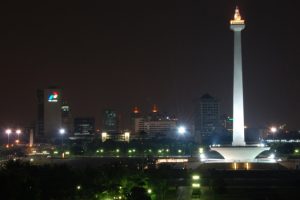 Jakarta's sparkling city lights is a beauty that mesmerizes. The best way to enjoy it is from the top of Monas. The night view of Jakarta seen from the top of Monas is amazing. Anyone who lives in Jakarta or stops by Jakarta, at least once in a lifetime should take the time to visit Monas at night.
With the naked eye you can see various skyscrapers, malls and a number of houses of worship. The most obvious are the Istiqlal Mosque, the Cathedral and Gambir Station. For photography enthusiasts, capturing the beauty of Jakarta at night can be a proof of their savvy skills. There is no better time to stare the glow of light in the heart of Jakarta than the weekend.
How to Get There
Monas is located in Gambir, Central Jakarta. The admission is Rp 5,000 for adults, Rp 3,000 for students, Rp 2,000 for children. At the cup of Monas, there is a pass to go to the top of Monas. The price is Rp 10,000 for adults, Rp 5,000 for students and Rp 2,000 for children. On Saturday and Sunday, at night Monas is open at 7 pm – 0 am. Anyway there are still many things to do near Monas.
4. Visiting Jakarta Old Town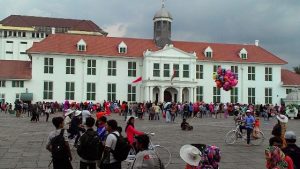 Jakarta Old Town is Jakarta's flagship of historical attractions. Here you can see the buildings of the colonial relics that are instagenic. Old Town reflects Jakarta's journey as the nation's capital. Because of the historical value, since 1972 the then governor of Jakarta, Ali Sadikin, made the Old Town as a heritage site.
In Jakarta Old Town you can visit various museums like Wayang Museum, Fatahilah Museum, Bank Mandiri Museum, Bank Indonesia Museum, Museum of Fine Arts and Ceramics and Maritime Museum. The Dutch-style buildings give the ambiance of exotic art. You can also enjoy performances from street artists, street dancer, human statues or get around by bike.
How to Get There
Jakarta Old Town is located at Taman Fatahillah Street, No.1, Pinangsia, Tamansari, West Jakarta. There is no admission to enter Jakarta Old Town area. Opening hours is 7 am – 10 pm while museum hours is 9 am – 3 pm. Surely you will have lots of things to do in Jakarta Old Town.
5. Visiting Ancol Beach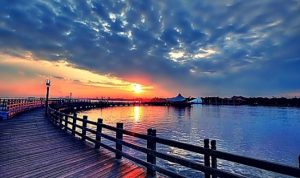 Ancol Beach is a cheap attraction in Jakarta. The beach is perfect for all ages, from children to the elderly. They can come and have fun enjoying the beauty of Ancol Beach. Its convenient location makes Ancol Beach an easy choice for Jakarta residents to unwind and breathe fresh air. Ancol beach has calm waves with shady trees on the edge.
Various activities can be done in Ancol Beach. There is a jogging track that can be used for exercise. You can see the replica of a broken ship that is instagenic. Children can ride the train to get around the beach. If you want to swim or play water, Ancol Beach has been equipped with room rinse and dressing room. If you want to just take a stroll to enjoy the sea breeze, the scenery of Ancol Beach at dusk is amazing.
How to Get There
Ancol Beach is located in Pademangan, North Jakarta. The admission is Rp 25,000. It opens 24 hours. Visiting Ancol Beach is just one of things to do in Ancol Dreamland.
6. Visiting Taman Ismail Marzuki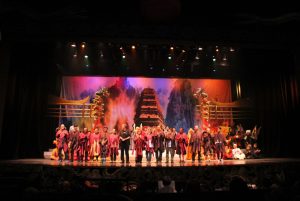 Taman Ismail Marzuki can be an alternative choice to spend the weekend. It is a special place for you who love with literature, astronomy, art performances and theater. Taman Ismail Marzuki, which is the center of arts and culture, holds many arts and cultural events such as drama, dance and music performances.
In Taman Ismail Marzuki there are Cinema XXI to watch movies, bookstores that sell literary works from old times until now, comfortable reading spots and library. For astronomy enthusiasts, Planetarium and Museum Planetarium definitely must be visited. On weekends, Planetarium show tickets are quickly sold out, so you have to come early. In the evening, Taman Ismail Marzuki becomes a culinary attraction. You can enjoy various dishes such as fried rice, sate padang, siomay, batagor, chicken noodles, etc.
How to Get There
Taman Ismail Marzuki is located at Cikini Raya Street, Central Jakarta. Ticket prices are determined by type of show, but it's still affordable. For example the admission to Planetarium is only Rp 10,000. Opening hours is 7 am-9pm.
7. Cultural Tour in Setu Babakan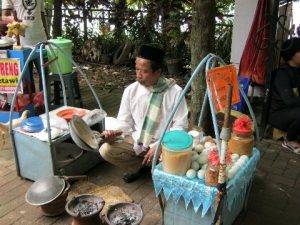 Setu Babakan is a settlement area established by the Government of Jakarta as a place to preserve and develop Betawi (Jakarta) culture. Here you can find typical Betawi food, typical Betawi culture and beautiful scenery of Lake Setu Babakan. With so many trees thriving, Setu Babakan has a cool air that will make you feel at home.
You should try the typical culinary of Betawi such as egg crust, duck salad, pletok beer, fried toge, cotton candy, nasi ulam and dodol Betawi. Do not miss the opportunity to take pictures at the Betawi traditional house which has a distinctive shape. To get around Lake Setu Babakan, you can ride a water bike that costs only Rp 2,500.
How to Get There
Setu Babakan is located in Jagakarsa, South Jakarta. It's free entry. In addition to cultural tour in Setu Babakan, there are still other things to do in South Jakarta.
More pleasant things to do in Jakarta on the weekend
8. Hang out at Menteng Park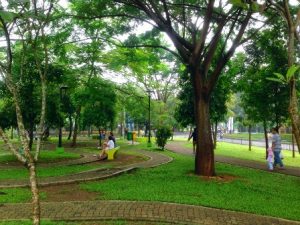 Green open space is one of the great places to spend the weekend with friends. Menteng Park located in the city center is perfect for gathering with friends. Cleanliness in this park is always maintained because there are janitors who are always on guard.
Menteng Park has a green and beautiful atmosphere. Here there is a wide field that can be utilized for sports such as futsal or skate. There is also fitness equipment that is free to use by anyone. The cozy ambiance and fresh air make visitors happy to linger in Menteng Park.
How to Get There
Menteng Park is located at Semarang Street, Central Jakarta. It's free entry.
9. Visiting Ragunan Zoo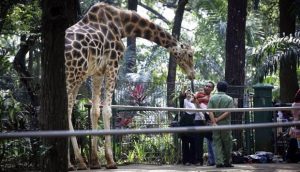 Ragunan Zoo is a safe choice for family weekend outings. In addition to providing entertainment, this place also adds insight for visitors. Not only viewing a variety of animals, visitors can also ride a camel, ride a horse, and play in playing ground.
Ragunan area is also an urban forest. You can enjoy the cool and fresh atmosphere while walking from one cage to another cage. You can also bring your own food for a picnic at Ragunan Zoo.
How to Get There
Ragunan Zoo is located at Harsono R.M. Street, Ragunan, South Jakarta. The admission is Rp 4,000 for adults and Rp 3,000 for children. Opening hours is 7 am – 4 pm. It's closed every Monday.
10. Mal Hopping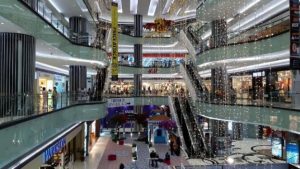 Jakarta is a paradise for mall lovers. There are lots of malls scattered in the nation's capital, starting from the middle class mall whose price is affordable up to the upper class mall that sells only branded goods.
Jakarta's malls have complete facilities to pamper visitors. There are spacious parking lot, cinemas, cafes, restaurants, boutiques, shops, praying rooms, up to the office for renewal of driver's license. At weekends malls often hold interesting events to attract visitors such as music performances, drawing competitions or lottery.
How to Get There
Malls are in every corner of Jakarta. You will have no trouble finding them.
More Jakarta Attractions on Weekend
Well guys, now you have the list of pleasant things to do in Jakarta on the weekend. It's time to leave all your problems for a moment and let's enjoy a fun weekend in Jakarta.