Plaza Indonesia is one of the prestigious malls in Jakarta. Located in the city center, Bunderan HI, this mall is famous for its elegant and classy ambiance. Plaza Indonesia always has something for everyone. Let's see the marvelous things to do in Plaza Indonesia Jakarta ..!
1. Shopping Branded Stuffs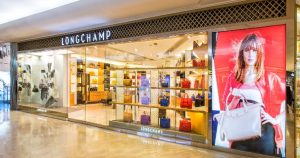 For fans of branded stuffs, you do not need to shop to Singapore, Hong Kong, or Europe. You can buy these branded goods at their official outlets in Plaza Indonesia. Although other cities have malls that also provide branded stuffs, but their collection is not as complete as in Plaza Indonesia.
Plaza Indonesia is positioning itself as a high-end boutique mall. Therefore, all branded goods sold in Plaza Indonesia are assured of their authenticity and quality. No wonder even visitors from outside Jakarta shop for branded stuffs in Plaza Indonesia. Usually visitors from outside Jakarta after a walk in Plaza Indonesia stopover at Grand Indonesia. It's because there are lots of things to do near Grand Indonesia.
2. Watching Fashion Week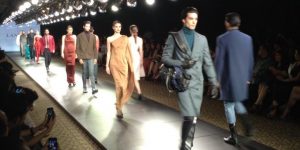 Plaza Indonesia regularly holds Fashion Week as part of its anniversary celebration. Fashion Week is held every March and followed by local and overseas designers. Participants also come from talented young designers and winners of fashion design competitions.
Visitors always showed great enthusiasm when attending Fashion Week at Plaza Indonesia. Fashion Week is also a final event to determine the local designer who will represent Indonesia to regional competitions. By attending fashion week, visitors can find out the current fashion trend.
3. Culinary Tour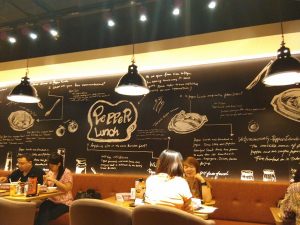 Plaza Indonesia has a number of restaurants that get good reviews on famous culinary sites. Not only the savory cuisine, the restaurants in Plaza Indonesia also have a charming interior design. With a classy atmosphere, a meal with family or friends certainly will be a fun thing.
Visitors have many options at Plaza Indonesia. There are Western food, Asian food, Japanese food, Chinese food, Indonesian food and also fast food. Visitors will be satisfied with the cozy ambiance, the beautiful presentation of the food and delicious flavors. Perhaps having dinner in Plaza Indonesia can be one of romantic things to do in Jakarta.
4. Hanging Out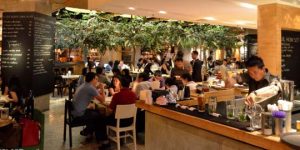 Plaza Indonesia has a strategic location because it is in the office area. Therefore people love to hang out with friends after work in Plaza Indonesia's cafes. In addition to delicious food and beverages, the cafes have a comfortable atmosphere that will make them feel at home to linger while waiting for less traffic.
Plaza Indonesia is never run out of visitors. On weekends many visitors come just to hang out. Good food, great beverages, pleasant tone and free wifi will definitely spoil the visitors.
5. Strolling Around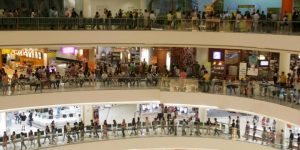 Plaza Indonesia is not just a place to shop, but it can also be a place for a walk to spend time or seek inspiration. The comfortable atmosphere, the cool air and the well maintained cleanliness make you enjoy strolling around. The vast area of Plaza Indonesia will certainly burn your calories without you even knowing it.
You can stroll around looking at the various outlets that have beautiful designs. Or you can observe the behavior of people in Plaza Indonesia. There is nothing better than to stroll around enjoying time and feeling the surroundings.
6. Watching Movie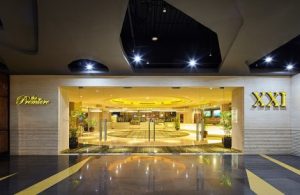 Every week Hollywood launches a number of interesting movies. Similarly, local producers also issue national movies that already have loyal fans. Certainly to get the best experience in watching the movie should be in the cinema.
Plaza Indonesia has high quality cinemas, namely Cinema XXI and The Premiere. Both are on the 6th floor and equipped with a sophisticated sound system. The Premiere has a higher class than Cinema XXI. In addition to the comfortable space and fewer spectators, the ticket price is also more expensive than Cinema XXI.
7. Having Fun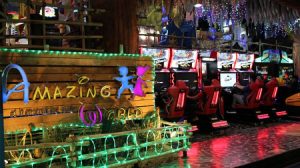 Plaza Indonesia has Amazing World, which is an indoor amusement park, located on Plaza Indonesia Extension, 5th floor. Amazing World is the largest and most sophisticated entertainment center in Jakarta. It has various rides for visitors who want to test their creativity and adrenaline.
Amazing World presents the best and most unique rides that do not exist elsewhere. Among these are Giant Rider and 4D-X. Not only big rides, Amazing World also presents a variety of games that can be played by both children and adults. Anyway, since Plaza Indonesia is in the city center, you can stop by Monas. There are plenty of things to do near Monas.
More marvelous things to do in Plaza Indonesia Jakarta
8. Pampering Yourself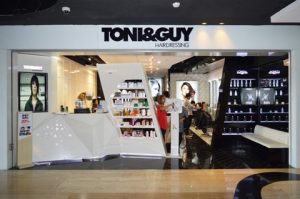 You can find various salons on the 4th floor of Plaza Indonesia. Not only for women, there are also salons for men. They offer a lot of services ranging from haircuts, manicure, pedicure to the spa.
After a tiring week, the weekend is a great time to pamper yourself at Plaza Indonesia's salon. A comfortable place, the latest technology, as well as professional and friendly service will make you regain your freshness. After indulging in the salon, you can choose to shop or eat.
9. Doing Banking Business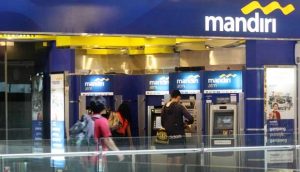 If you have banking business in different banks, just come to Plaza Indonesia. At Plaza Indonesia you can find a number of leading banks such as HSBC, BNI and Mandiri. That way you will save time because you do not have to spend time on the road.
The banking services at Plaza Indonesia's banks are no different from the bank office. All banking transactions can be done such as saving, transfer and ATM withdrawal. Due to its exclusive place, security is more assured because you can tell if someone is stalking.
10. Clubbing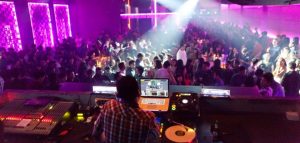 Jakarta is a tough and stressful city. Therefore clubbing can be a way to escape the hustle and bustle of life. Nightlife fans also will not miss the opportunity for clubbing.
Immigrant at Plaza Indonesia is a club that is famous for its excitement. Weekdays and weekend Immigrant is always crowded with fashionable visitors. Not only for clubbing, Immigrant is also a place of show off for uptown youngsters. Certainly clubbing is one of things to do in Jakarta on weekend.
Ok guys, those are the marvelous things to do in Plaza Indonesia Jakarta. You have no reason anymore. Let's come to Plaza Indonesia Jakarta.