Indonesia is known as the emerald of the equator. A country that has a natural beauty and cultural richness. Perhaps you are still wondering what differentiates Indonesia from other popular destinations. Let's see the incredible reasons why you should visit Indonesia ..!
1. Visiting the Famous Tanah Lot in Bali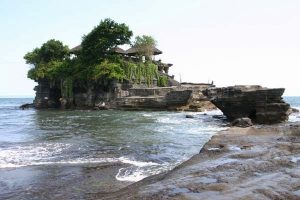 Bali is the world's best destination and Tanah Lot is the icon of Bali tourism. Here visitors can see the beautiful temple built in honor of the god of the sea.
When the sea is in tide, the temple will be surrounded by the seawater so that raises a mystical aura. Tanah Lot is also one of the best places to see the sunset.
How to Get There
Tanah Lot is located in Beraban Village, Kediri, Tabanan Regency, Bali Province. It's about one hour drive from Denpasar. The admission for domestic tourists is Rp 20,000 while for foreign tourists is Rp 60,000. Opening hours is 7 am – 7 pm.
2. Visiting the Legendary Kuta Beach in Bali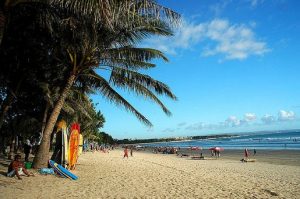 Kuta Beach has beautiful white sand and medium waves. Rows of trees on the beach provide a calm atmosphere for visitors.
Sunbathing, swimming, surfing and strolling are the activities that visitors can do to enjoy the beauty of Kuta Beach. To ensure the safety of visitors, the Coast Guard officers are always on patrol.
How to Get There
Kuta Beach is located at Pantai Kuta Street, North Kuta, Badung Regency. It's about 11 km from Denpasar. No admission, visitors only need to pay parking fee. It's open 24 hours.
3. Exploring World's Largest Buddhist Temple, the Borobudur Temple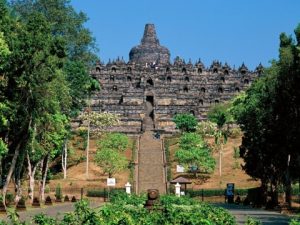 Borobudur Temple was built in 824 by the Syailendra Family. Until now it's still a mystery how the majestic Borobudur Temple was built without adhesive.
Visitors can see various reliefs engraved in the Borobudur Temple, from the life of the Buddha to the daily life of the people. During Vesak Day, Indonesian Buddhists made Borobudur Temple as the center of celebration.
How to Get There
Borobudur Temple is located in Borobudur Village, Magelang Regency, Central Java Province. However it is more accessible from Yogyakarta, only about 1 hour drive. The admission for domestic tourists is Rp 40,000 while for foreign tourists is USD 25. Opening hours is 6 am to 5 pm. Anyway, you will amaze that there are many things to do in Borobudur.
4. Seeing the Glory of Javanese Kingdom at Yogyakarta Palace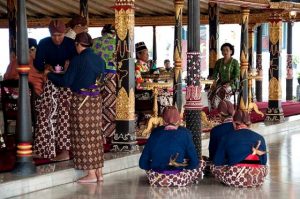 The Sultanate of Yogyakarta is still recognized by the Indonesian government. It's because the role of the Sultanate of Yogyakarta in the past which led the Javanese people against the Dutch colonization.
Yogyakarta Palace still holds its tradition. Visitors can see the beauty of the palace, various royal heritage, dances, gamelan shows, puppet shows and celebrations that have been hundreds of years old.
How to Get There
Yogyakarta Palace is located in Yogyakarta Province. It is opened for tourist every day from 9 am – 2 pm. But on Friday the palace is closed at 11.00 pm. The admission is Rp 5,000 for domestic tourists and Rp 15,000 for foreign tourists. To know better about Javanese culture, there are various things to do in Yogyakarta Palace.
5. Meeting the One and Only Komodo Dragon at Komodo National Park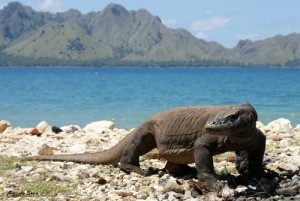 Komodo Dragon is the largest lizard whose natural habitat exists only in Indonesia. Komodo Dragon is also carnivorous animal that paralyzes its prey with deadly bites.
Although it seems to be lazy, Komodo Dragon can run fast to catch its prey. In Komodo National Park, Komodo Dragons live freely side by side with residents.
How to Get There
Komodo National Park is located in East Nusa Tenggara Province. The admission for domestic tourists is Rp 22,500 while for foreign tourists is Rp 150.000. There is also fee for ranger which is Rp 80,000.
6. Diving in World's Best Spots at Raja Ampat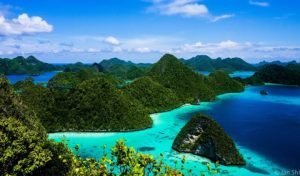 Raja Ampat has amazing underwater beauty. It's because Raja Ampat is at the center of the world's coral triangle.
A variety of colorful fish and beautiful coral reefs can be seen in Raja Ampat. In addition, the attraction of Raja Ampat also lies in the turquoise sea and its exotic karst islands.
How to Get There
Raja Ampat is located in Raja Ampat Regency, West Papua Province.
7. Partying in the Most Beautiful Party Island, Gili Trawangan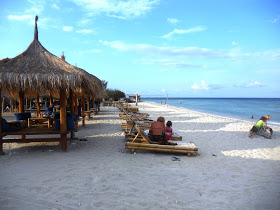 Gili Trawangan has beautiful white sand and stunning turquoise sea. The beauty of its beach may rival the beauty of Bali's beaches.
But the special of Gili Trawangan is the absence of vehicles so the air is pollution free. In addition, every night cafes and bars hold a festive party to entertain visitors.
How to Get There
Gili Trawangan is located in West Nusa Tenggara Province, near Lombok Islands. Since it's party island, surely there will be lots of things to do in Gili Trawangan.
More incredible reasons why you should visit Indonesia
8. Surfing in Asia's Best Wave at Krui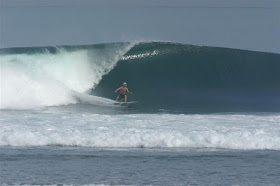 Krui is on the western side of the island of Sumatra so that it faces directly to the Indian Ocean. In its best season, April-August, the waves can reach a height of 6 meters with a length of nearly 200 meters.
The beach at Krui has breathtaking unspoiled beauty. With a serene atmosphere, good waves and a friendly neighborhood, Krui is a favorite destination for surfers from all over the world.
How to Get There
Krui is located in Pesisir Barat Regency, Lampung Province. Besides surfing, there are plenty of things to do in Krui.
9. Meeting the Famous Orang Utans at Their Home in Tanjung Puting National Park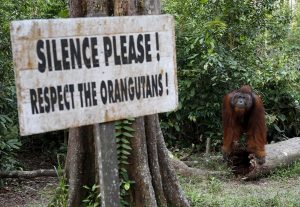 Orang Utan is Kalimantan's native primate. This intelligent primate is on the list of endangered species due to massive deforestation.
Therefore the government established Tanjung Puting National Park to protect the existence of Orang Utans and also as a rehabilitation center. In some spots, visitors can feed Orang Utans with bananas.
How to Get There
Tanjung Puting National Park is located in Central Kalimantan.
10. Seeing the Most Festive Burial Ceremony in Tana Toraja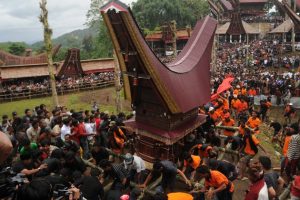 For the people of Tana Toraja, funerals are the greatest events of their lives. It takes a lot of money to hold a burial ceremony.
Dozens of pigs and buffalo will be slaughtered to entertain guests. The feast is for everyone and the festivity can last up to a week.
How to Get There
Tana Toraja is located in South Sulawesi Province. It's about 10 hours drive from Makassar.
All right people, now you have all the incredible reasons why you should visit Indonesia. Time keeps ticking, don't procrastinate. Let's visit Indonesia..!