Indonesia has a diverse culture and natural beauty that spread from west to east. With a relatively low cost of living, Indonesia became a popular destination in Asia. Controversial American foreign policy raises the question: Is Indonesia safe for American tourists? Yes it is. There are reasons for this. Lets see..!
1. Friendly Locals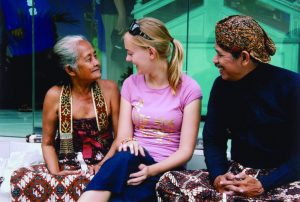 Indonesian people are well known for their hospitality. They respect pluralism and even declare it in the constitution. Smiles and nods are a way of greeting strangers.
Indonesian people are easy to get along with tourists. They have a genuine heart. If there are tourists who get lost or stray, they will be happy to help.
You may also read about Is Bali Safe for Single Females Traveler? 11 Facts Here!
2. Reputable Accommodation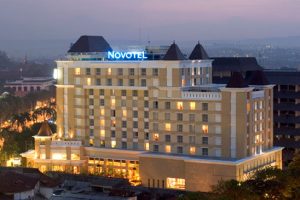 Safe and comfortable accommodation is one of the most important things for any tourists to enjoy their traveling. Indonesia has hundreds of star hotels and quality hostels.
Reviews about them can be seen on the leading sites like Agoda.com, Booking.com and Hostels.com.
Set your budget, read the comments, and pay attention to small prints. Take a good look, what you see is what you get. It's always better to make reservation in advance to get better rate.
3. Blue Bird Taxi and Gojek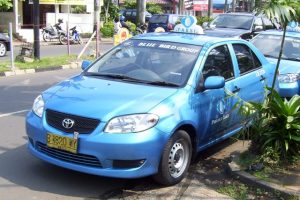 Indonesia doesn't have good public transport. That's why private car and motorbike are the prefer choice for Indonesian. So how about tourists? Thanks to Blue Bird, the well known brand of taxi in Indonesia, getting around becomes easy and safe.
All Blue Bird taxis use taximeter, so you will get the fair price. Uber, a global taxi technology company, is also available in Indonesia.
Another option is Gojek (motorbike taxi). The cost is shown when you order, no hidden fees. Therefore you won't be cheated. You need to download the Gojek app to use it. Riding Gojek is one of best tips for travelling in Indonesia.
4. Open Minded Society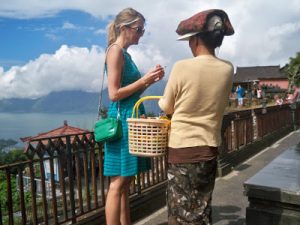 Most Indonesian people are open minded. They rarely judge a book by its cover.
They understand that humankind is created diverse, that every nation has its own culture.
That's why dressing is not a crucial issue in Indonesia. As long as you dress politely, cover your shoulders and knees, you won't have any problem.
Just use your commonsense to assess which clothes fit. Know what to wear when travel to Indonesia will ease you a lot.
5. English Speaking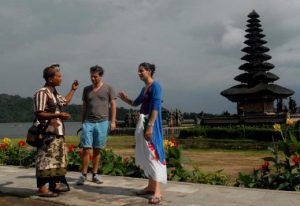 Indonesian people realize that tourism supports the economic growth. Therefore they are always friendly and trying to make a conversation with tourists.
Although the Indonesian government has never set English as a second language, Indonesian people do speak English pretty good. At least they understand.
This makes it easier for tourists to interact with local. As an American tourist, if you need direction or search something, just ask them. Even though it's also a good idea to have Google by side you..
6. Latin Letters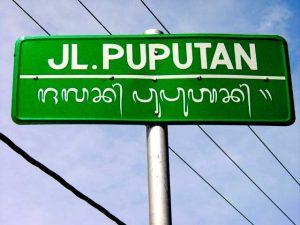 Thanks to the Dutch colonialism, Indonesia inherited the European education system.
It means the Indonesian language uses Latin letters, just like English as the main international language. It's a blessing for American tourists who speak English.
You will have no trouble reading the name of the street or the place. You can even pronounce Indonesian words.
By typing on Google Translate, you can understand the meaning of Indonesian words.
7. Internet Coverage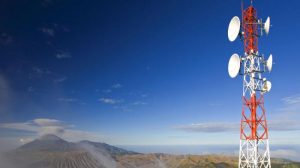 Indonesian providers have built wide network to cover all region. Telkomsel, Indosat, XL, Smart Fren and Three compete to offer the best internet package for customers. The quality of their network is already 4G.
Accessing the internet won't be a problem. You can update your social media any time. Posting your location will let people at home know where you are. It gives you a sense of safety especially when you are far away from home.
More reasons to answer "Is Indonesia safe for American tourists?"
8. Cafés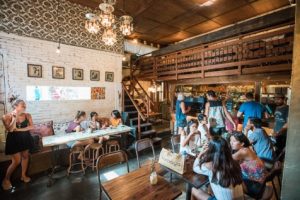 All cities in Indonesia have cafes with exotic interior and cozy atmosphere. If you want to meet up with fellow American tourists, just stop by café.
You can hang out and chat while sipping a cup of coffee.
Café is also a place to socialize with other travelers. Perhaps you can find a nice travel mate.
Therefore you have someone to watch your back. You should take the time to explore most stylish cafes in South Jakarta.
9. Travel Insurance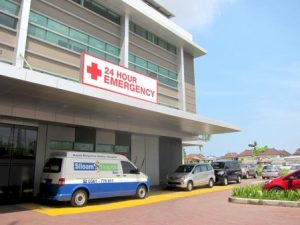 No one expects a bad thing to happen. But if something goes wrong and you have to be hospitalized, you do not have to worry.
Indonesia's hospitals have advanced equipment and accept travel insurance participants.
Thus you will not go bankrupt because of hospital. You can travel with peace in mind. That's the key to enjoy a holiday away from home.
Always protect yourself wherever you are. That is also one of important tips for travelling to Jakarta.
10. Flights to the World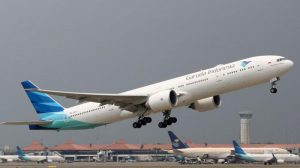 If you get tired, get bored or feel uncomfortable during your adventure in Indonesia, you can always go home anytime. Indonesia's airport provides flights to the world. You have a wide range of options, from low cost airlines to full service airlines.
Besides flights to USA, there are flights to Europe, Australia and other Asian Countries. You can buy the ticket from the web site or travel agents. Just make up your mind to come back to Indonesia one day.
Do and Don'ts
Is Indonesia safe for American tourists? Of course, yes! Check out some traveling tips below!
Do not wear shorts for female
Learn their basic phrases
Be friendly
Backpack travel is better
Respect their religions
Be part of their culture
Always bring your personal safety gears
Better if you have local tour guides
Don't go in late night alone
As long as you take precaution and use common sense, wherever you go you will be all right. There are also bad guys here just like anywhere else. Just stay alert and try to blend. So, is Indonesia safe for American tourist? Certainly …