With lines of thousands of islands, wild rainforests, beautiful beaches, and diverse culture, Indonesia is the ultimate must-visit country on your holiday list. As an archipelago and tropical country, Indonesia offers warm temperature that says "relax" as soon as you arrive.
The weather is never too cold nor too hot. You can always have wonderful trip throughout the year despite the weather since there's always sun. However, when it comes to wet season, the travelling to some islands or areas can somehow be tricky.
That's the reason why you need to know more about the best time to visit Indonesia, so that you can maximize your days here in Indonesia. Here are some information that you need to consider.
Seasons in Indonesia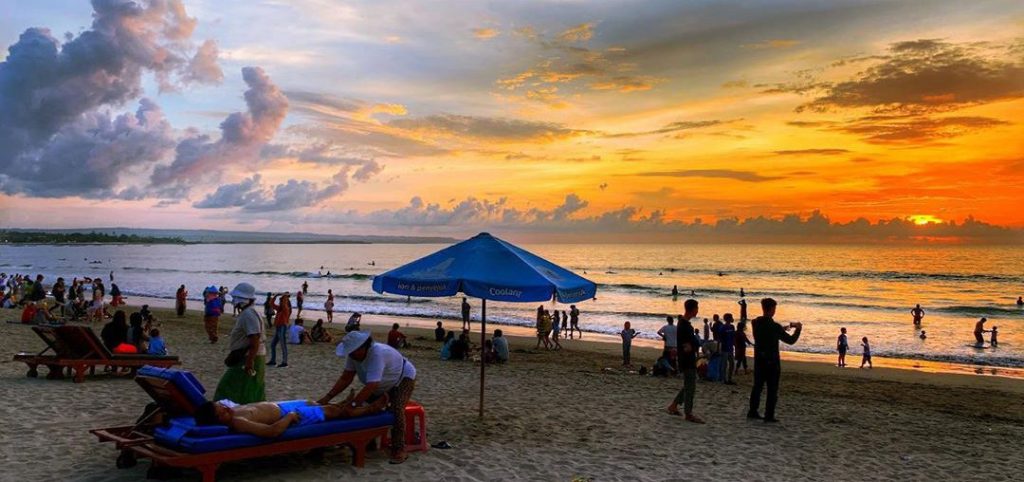 With the tropical climate, Indonesia has two seasons; dry and wet. The dry seasons spans from April to October while the wet season lasts from November to March. The temperature is relatively always warm which averaging around 28°C during the day.
Generally speaking, the dry season during April to October tends to be the most popular time to visit Indonesia since the weather is nice and you can have your dream tropical vacation goes on smoothly.
The wet season is indicated with rainfall which occurs in short, heavy bursts. The rainfall does not last that long, probably just 2 hours. But it may affect your mood and access to your destinations. That's why it's less popular.
Best Time to Visit Indonesia
Now you know that it's always possible to travel to Indonesia throughout the year since the sun is always available. But, to get the best time of your days in Indonesia, you really need to consider your objectives and destinations.
Here, we provide you with the best time to visit Indonesia according to the months along with the activities or destinations possible for the months so that you can arrange a perfect plan to maximize your days in Indonesia.
January-April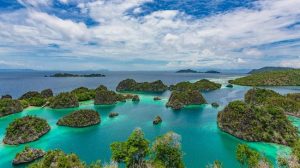 January is considered as the wettest month in many places in Indonesia. Hiking and scuba diving are not recommended as the paths can be slippery while the water isn't so clear and makes visibility becomes poor.
In contrast, you can plan a trip to Raja Ampat Islands, Indonesia as the water is strangely clearer and calmer during the erliest months of the year.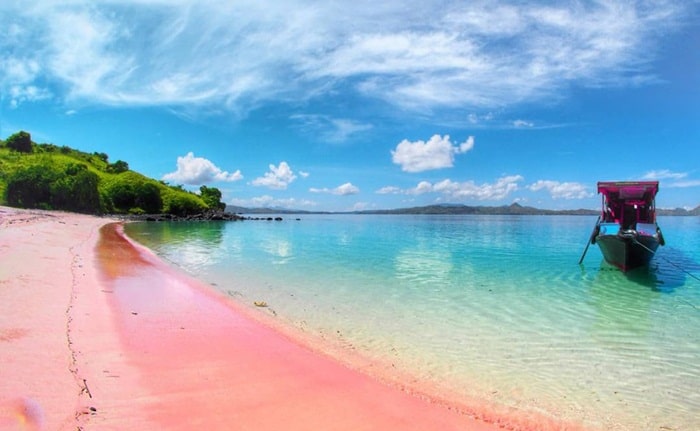 February is still not the best month for your dreamed, tropical vacation since it's still pouring in some regions. However, you can visit Sumatra as the rainfalls are dropping there.
So, you can take a round of trip to its wild rainforests. Although, you might need to deal with some light rains.
Bali is available, but not in its best condition. But, you can go further east from Bali since the Eastern area of Indonesia such as Lombok, Komodo Island, and Sumba are experiencing less intense rain.
So, you can still live up your dreamed, tropical, beachy vacation. Check out these things to do in Lombok, Gili Trawangan as your guide.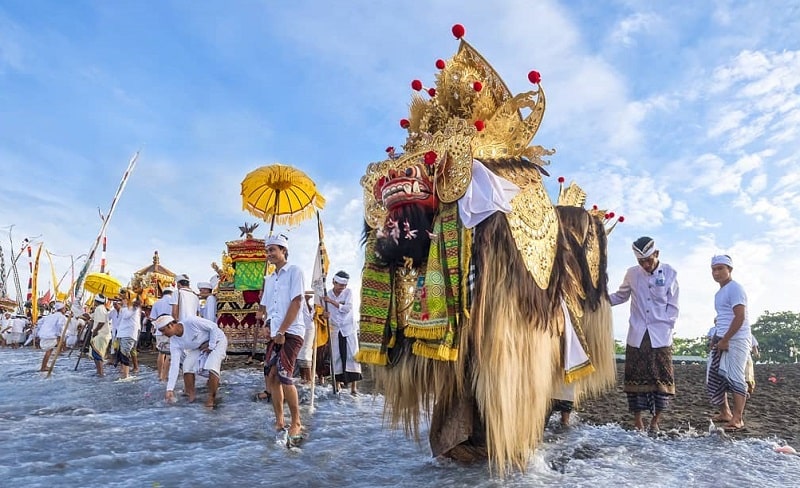 March is the transition from the wet to dry season where the rainfalls significantly drop in some areas. The weather starts to go up with the average of 33 °C , so you need to prepare yourself with sun protection. Visiting temples in Java and Bali is recommended.
Plus, March is the month where Balinese Hindus celebrate their Caka New Year through Nyepi Day. You can spend your time in Bali if you want to enjoy the moment of silence and regain your calmness and self control in the island of Gods.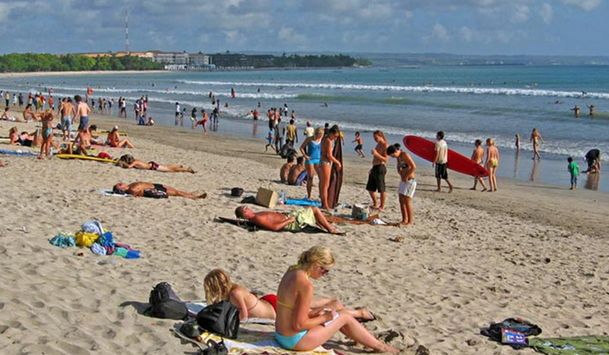 April is the month where you can expect beaches in Bali, Lombok, Komodo, and Gili Islands are packed with beach babes. It is the month for the long-awaited surfing season.
You can expect sunny days and warm temperature throughout the country. The month to finally execute your dreamed, tropical, beachy vacation.
Check out these Bali's less-known beaches, Lombok attractions, and things to do in Nusa Penida, Bali to explore the beaches in the beautiful islands of Indonesia that are well-known for their great waves and beautiful sea-shores.
May-August (the best months)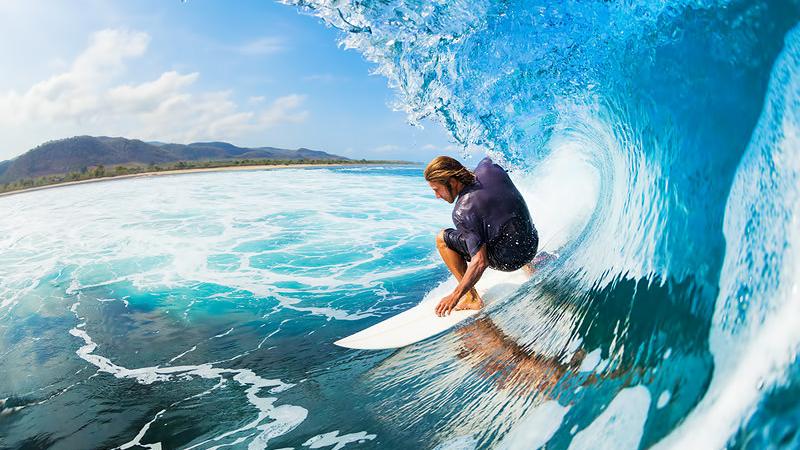 May is a great month to visit mainstream destinations like Java and Bali. Surfing, diving, and other beach related activities are also still best done in this month. Plus, you can have lower rates for hotel and travel as May is month away from the high season.
Besides the beaches, you can try to visit Borobudur temple in Yogyakarta as May is the month when Buddhis celebrate Vesak day and festivals are held in the temple area.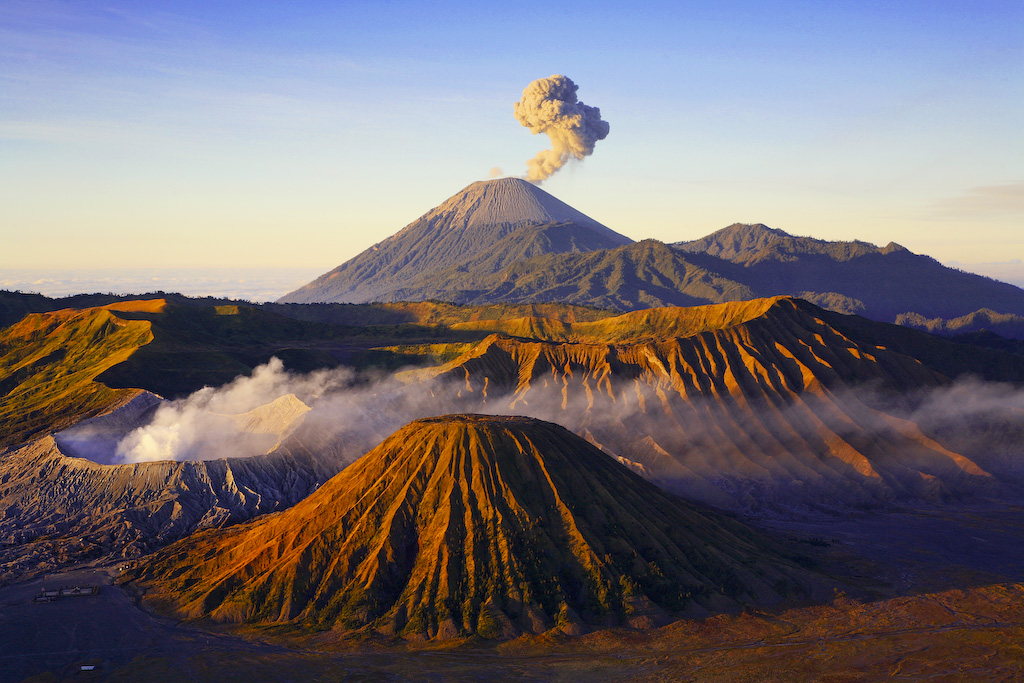 June is not the peak season for Bali and Java but tourists begin to packed the two most popular destinations. It starts to feel hotter so you need to prepare yourself with sun protections. Beach visits and mountains hiking are highly favourable. You can also enjoy your time in the best stargazing sites in Indonesia.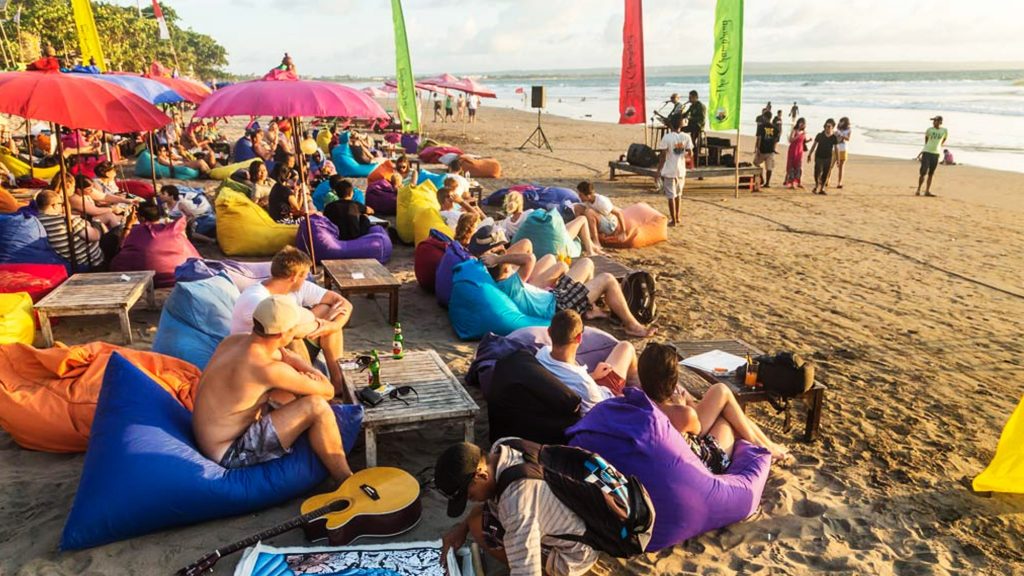 Here comes the peak season in July. Students are having their holiday and foreign tourists are coming from many countries. So, you can expect crowds in many tourist destinations.
Make sure to book your hotel, tickets, and anything you need beforehand. Make sure also to prepare money as the rates are higher.
It's the best time to explore the islands of Indonesia through any activities that you wish for. Hiking, visiting temples, exploring national parks, visiting beaches, everything is available. It's the best time to visit Indonesia.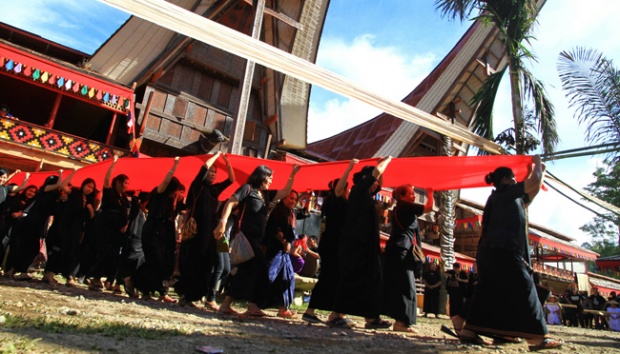 August still holds the vibes of the peak season at least until the half of the month. Hiking is highly recommended. Visiting Toraja and witness their unique funeral ceremonies. Plus, August is also the month when Indonesian celebrate their independence day.
So, you can find roads and houses decorated with the red-white flag of Indonesia as well as participating in many traditional and fun independence celebration games.
September-December (the wet season strikes)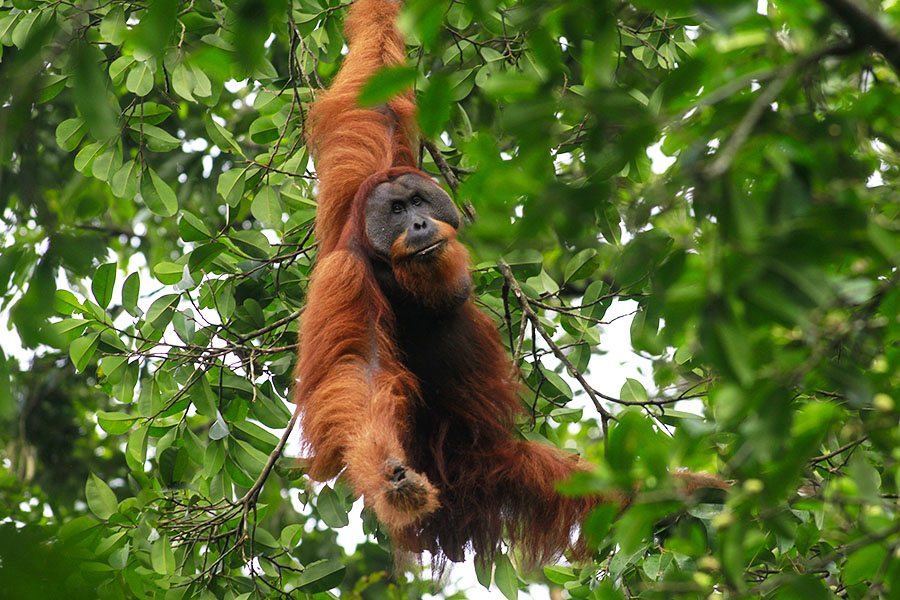 September is a month where adventurous outdoor activities are favourable. Visiting wildlife in the rainforests of Sumatra or Kalimantan is highly recommended. The weather can reach up to 34 °C. But when you come to visit the rainforests, the sunny and lush natural surroundings create a favourable condition from the wild animals in the forests.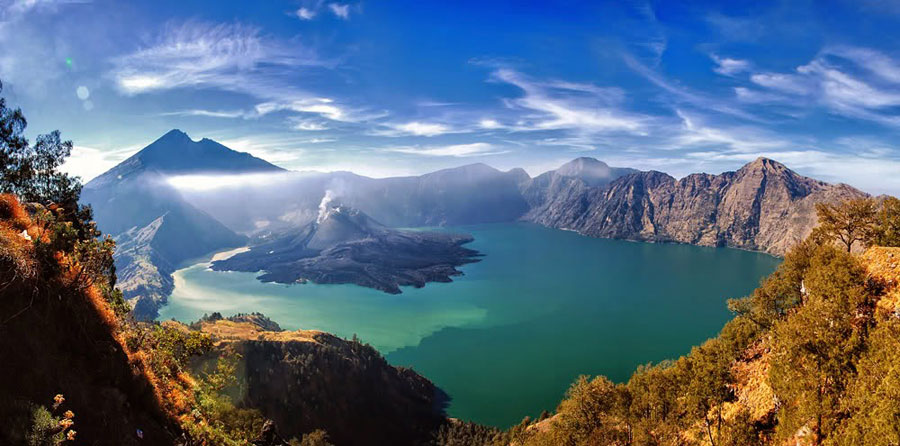 October is your last chance to enjoy outdoor activities in Indonesia. It's also the last chance to go hiking before the rain drops heavily again. Some regions in Indonesia might even begins to experience the wet season. Therefore, if you plan to go outside, it's better to have umbrella with you.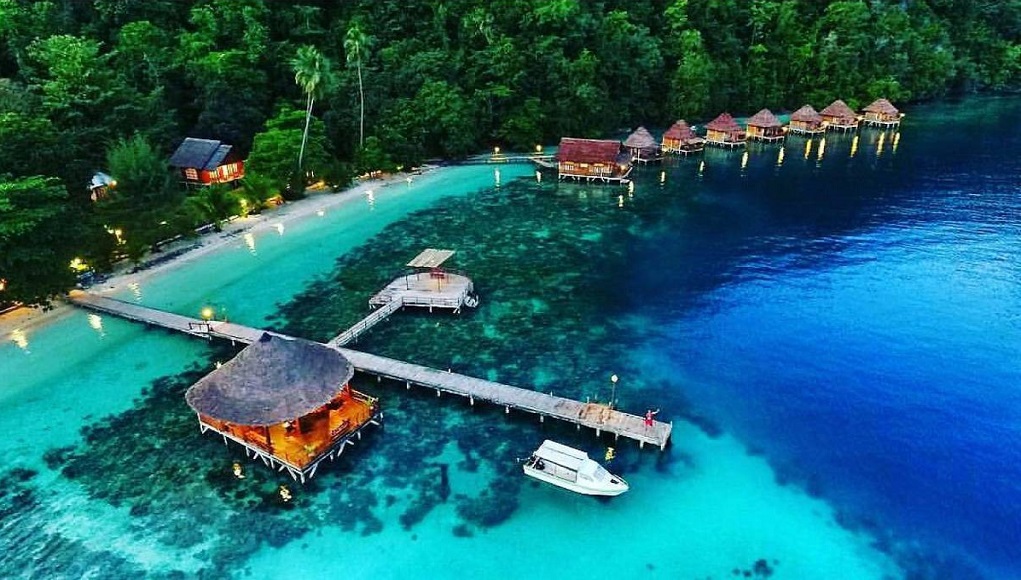 The wet season officially begins in November. Many regions in Indonesia, including the most popular tourist islands are experiencing rains. Travelling through boats is challenging and you can't have your tropical dream vacation where you are relaxing by the sea-shore.
But, if you don't mind go further east of Indonesia, you can try visit Maluku or Papua where the rains do not affect that much. Even though they are not as popular as Bali, Java, or Lombok, they preserve many beautiful natural and cultural attractions that you can enjoy.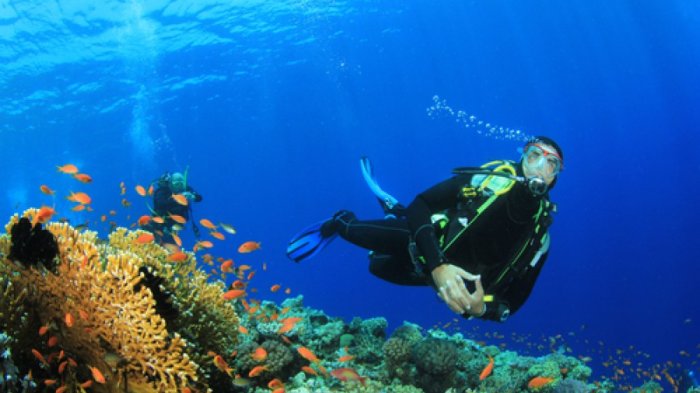 December is the month where intense rain falls throughout the country. This is not the best time to go to beaches or exploring the underwater life in the most mainstream destinations like Bali, Java, and Lombok as the water becomes rougher.
However, visiting Raja Ampat and Maluku Islands is still recommended as diving and water activities are still possible there. But, in other regions, you can try to have culinary or shopping experience as you cannot enjoy the beaches.
Afterall, the dry season during April to October is the best time if you want to live up the tropical vibes of the islands in Indonesia, with May-August as the highest season. But, if you want to enjoy other things, you can come in other months, based on the information we;ve provided above.
So, when do you plan to visit Indonesia?