What do you think of when you hear the word Sumatra? One of the largest islands in Indonesia? The magnificent lakes in Sumatra? Or the beautiful beaches in Sumatra? Well, you'll need to add another thing that's related to Sumatra. It is its diverse and well-preserved forests.
As one of the largest islands in Indonesia, Sumatra is the home to many flora and fauna species that live in its rain-forest. There are even some national parks in Sumatra that preserve the natural ecosystems.
The Tropical Rainforest Heritage of Sumatra that consists of Gunung Leuser National Park, Kerinci Seblat National Park, and Bukit Barisan Selatan National Park are even enlisted as a UNESCO World Heritage site in 2004. This proves that the island does have beautiful and diverse nature.
A province in Sumatra where you can further explore the forest and jungle of Sumatra is North Sumatra. And a place in North Sumatra where your exploration needs to begin is Bukit Lawang. Visiting Bukit Lawang is one of the reasons why you should visit Sumatra.
To help you know better about what Bukit Lawang is, check this information guide below. You'll soon be familiar with what Bukit Lawang is as you'll enter the gate to the jungle of Sumatra.
About Bukit Lawang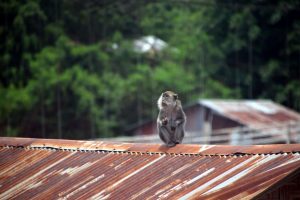 Bukit Lawang is a small tourist village located on the bank of Bahorok River, 86 kilometers from the city of Medan, North Sumatra. Bukit Lawang is known as the largest sanctuary for Sumatran Orangutan, where around 5,000 orangutans are preserved in the area.
Bukit Lawang is also the main access point to the Gunung Leuser National Park from the east side. That's why Bukit Lawang is also known as the gate to the jungle of Sumatra.
The border between jungle and village is somehow blurry here. Not only in the jungle, you can also find munkeys run across the village. A perfect place to immerse yourself in the wild green jungle of Sumatra.
Bukit Lawang was found as orangutan sanctuary and rehabilitation back in 1973. The aim is to preserve the orangutan population which seems to decrease due to hunting, deforestation, and trading. In Bukit Lawang, you'll find yourself relaxed as you are immersing with the calming, natural atmosphere of the jungle.
How to Get There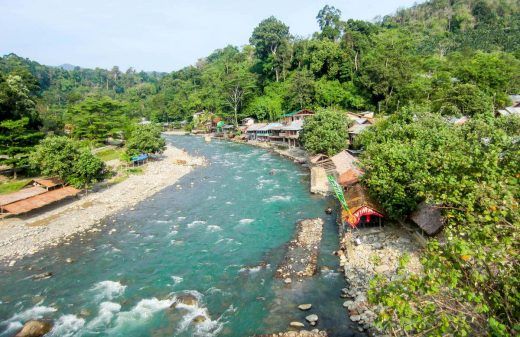 There are two options that you can take in order to arrive at Bukit Lawang. First, you can go by renting a car. It takes about 4 hours from Kualanamu Airport, Medan to Bukit Lawang.
Even so, you'll feel much more comfortable in your rented car. It's also a good choice if you come in groups since a car can be used for 4-5 people.
The second option is by taking a bus. It takes longer as you'll need 6-7 hours in order to arrive at Bukit Lawang from the airport. Plus, it might be a bit confusing as you'll need to find the bus terminal in order to go to Bukit Lawang.
From the airport, you'll need to go to the red ALS bus to Binjai City which departs every 2 hours. Then, you'll need to take Bentor or motorized Becak from Binjai to Bukit Lawang L300 Terminal. From the terminal, you can just ask the driver to go to Bukit Lawang Tourism Village.
Well, confused enough? If you want it to be shorter and easier, we recommend you to just rent a car. Despite the effeciency and ease, going by a rented private car will give you the opportunity to stop at any points you want, as you might pass interesting sites on your way to Bukit Lawang.
Ticket Fee and Operational Hours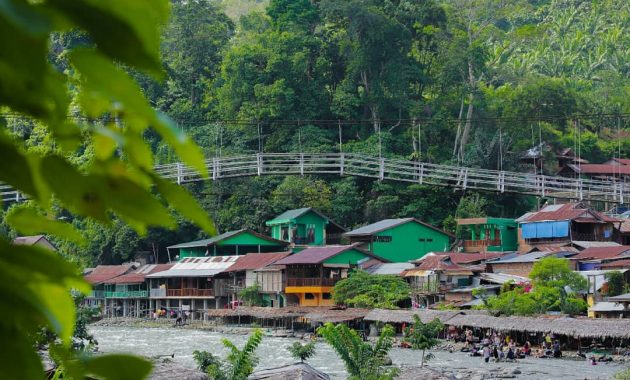 You can come to Bukit Lawang at any hours as it opens 24/7. The entrance fee is also super affordable. It only costs IDR5,000 in order to get in. However, you'll need to pay extra IDR20,000 for parking fee if you bring vehicles. But still, it's super affordable.
What to Do in Bukit Lawang
There are many things that you can do in Bukit Lawang. Here are lists of what to do in Bukit Lawang Tourism Village.
1. Do Jungle Trekking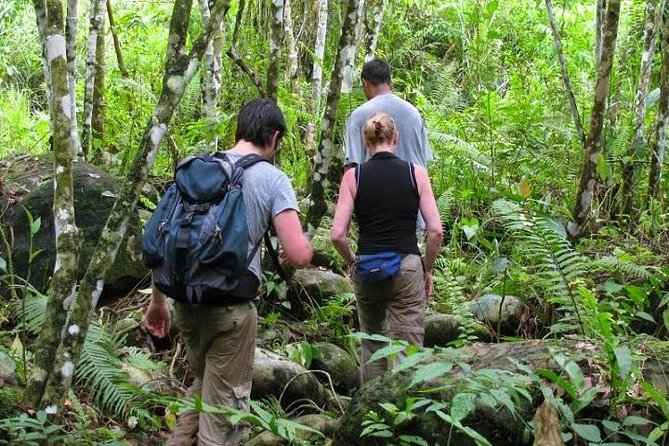 Jungle trekking will be a super exciting thing to do in Bukit Lawang as it's the gate to the jungle of Sumatra, which is the area of Gunung Leuser National Park. Since the area can confuse you and lead you to get lost, it's better to hire a guide and ask them about the jungle and Bukit Lawang itself.
2. Witness the Life of Orangutan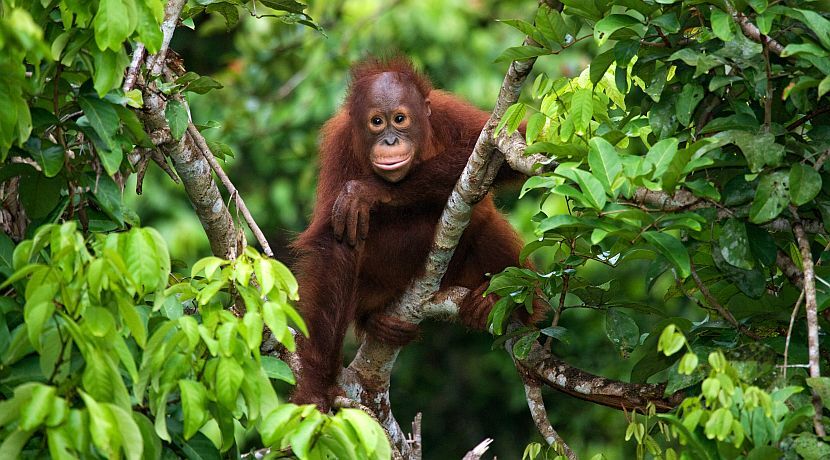 By following the instructions of your guide, you'll most likely witness the wild, natural life of orangutan in Bukit Lawang. But, as you go trekking in the jungle trying to find orangutan, you'll need to make sure that you're in a good shape since it can get a little tiring.
Remember, you're not allowed to make any physical contacts with the orangutan, including feeding them. Physical contacts could increase the posibility of passing on disease of infection to the orangutans, which could lower their survival rates. You're suggested to keep distance of approximately 10 meters away from the orangutans.
3. See More of Bukit Lawang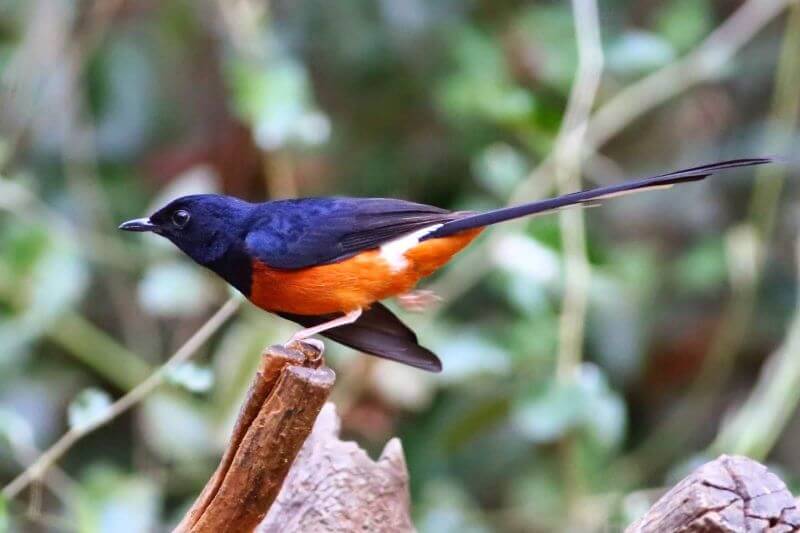 There are more of Bukit Lawang than just orangutans. It's the home to leopards, baboons, orangutans, macaque and Thomas leaf monkeys.
Moreover, you can also explore the refreshing side of Bukit Lawang natural surroundings. You can dive in into the biodiversity of Bukit Lawang while listening to the melodious singing of wild birds in Bukit Lawang.
4. Go on Tubing or Traditional Rafting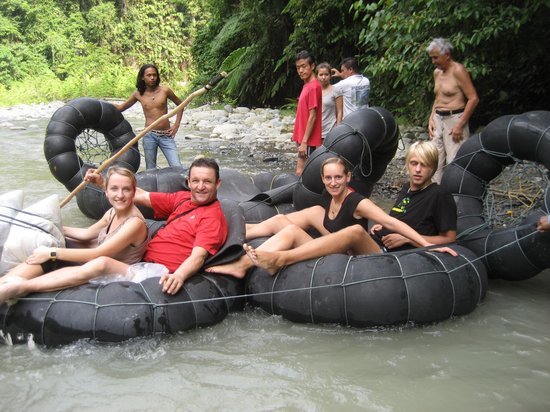 You can trek down the river in Bukit Lawang by going on tubing or traditional rafting. The tubes can be rented with only IDR20,000 while the traditional rafting costs around $10. You can find the tubes and traditional rafts rented at various stalls at the bank of the river. Since the currents can sometimes be strong, you need to always be cautious.
5. Explore a Bat Cave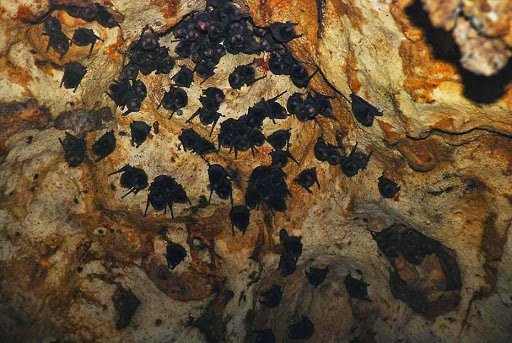 By paying IDR35,000 only, you can have a guide plus a flash light to help you exploring a bat cave in Bukit Lawang. This can be an adventurous activity to challenge yourself in the darkness of the cave. After that, you can take a stroll around rice field as well as rubber plantation.
6. Take an Ecofarm Tour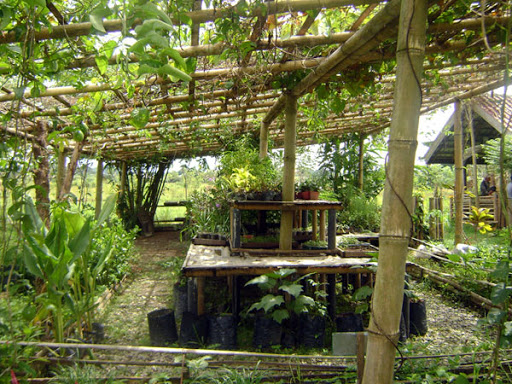 If you're interested to know more about Sumatra or the local people in Bukit Lawang, you can take an ecofarm tour. In the tour, you can learn more about local fruits, vegetables, and organic farming that is conducted in the village. It will only cost you IDR150,000.
7. Swim in the Landak River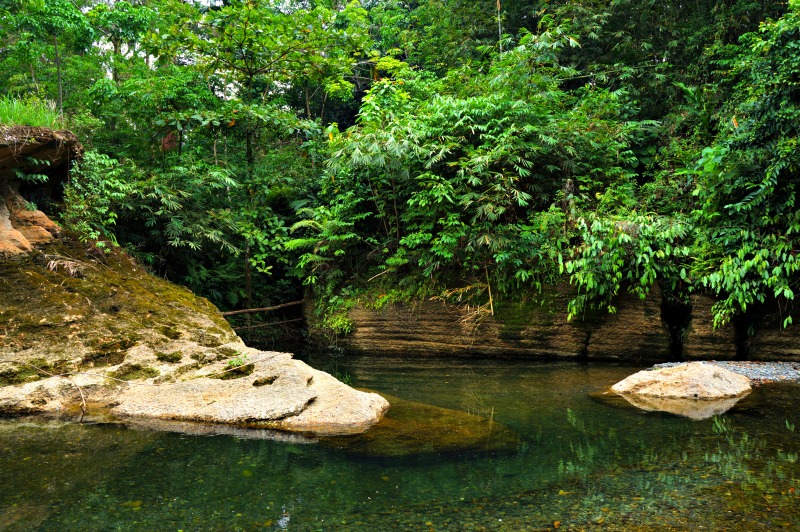 If you want to go extra, instead of going down through the river on raft, you can just swim in it! You can swim in the nice and clean Landak River. Swimming in this river with the green surrounding and the nature sounds will be a great experience that reconnects you with the mother nature.
8. Buy Local Souvenirs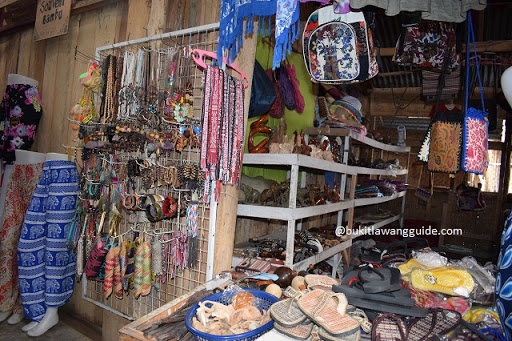 You can buy local souvenirs such as key chains, coconut necklace, picture frames, wood carvings, traditional batik paintings, etc at some small shops around Bukit Lawang. Not only for mere souvenirs, buying these items from the local sellers will help supporting them and their families. As a tip, it's better for you to bring more cash to the site as there is no ATM around.
9. Get a Culinary Experience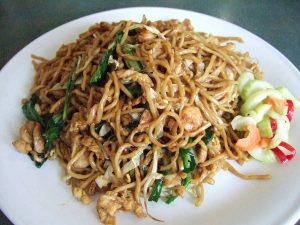 Experience the North Sumatran foods here in the nature. There are some small food stalls or warungs, cafes, and restaurants near Bukit Lawang. There, you can chat with the local people while enjoying the calming, friendly atmosphere of Bukit Lawang.
10. Spend a Peaceful Night at the Local Guesthouse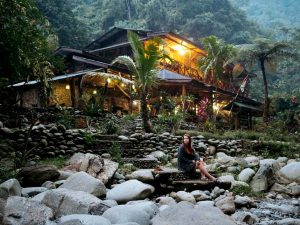 Spending half of the day in Bukit Lawang can somehow feel not enough. It's because now you're becoming greedy as you want to enjoy the relaxing moment in Bukit Lawang longer than what you've planned.
If that's the case, you can always spend a night at the local guesthouse around the village of Bukit Lawang. As an advantage, you can also converse with the locals and get to know deeper about Bukit Lawang as the gate to the jungle of Sumatra.
Hope this information beneficial for you!