Lake Toba might be the most famous tourist attraction people notice from North Sumatera. However, there are some other amazing objects in North Sumatera that are worth visiting.
Located near Lake Toba, Tapanuli is another area in North Sumatera which serves some amazing tourist attractions you must visit at least once in your life. Make sure to check the other tourist attractions near Lake Toba.
Tapanuli has 2 regions: North Tapanuli and South Tapanuli. However, North Tapanuli has more tourist attractions that are famous. Here they are, the 6 amazing tourist attractions in Tapanuli,especially in North Tapanuli.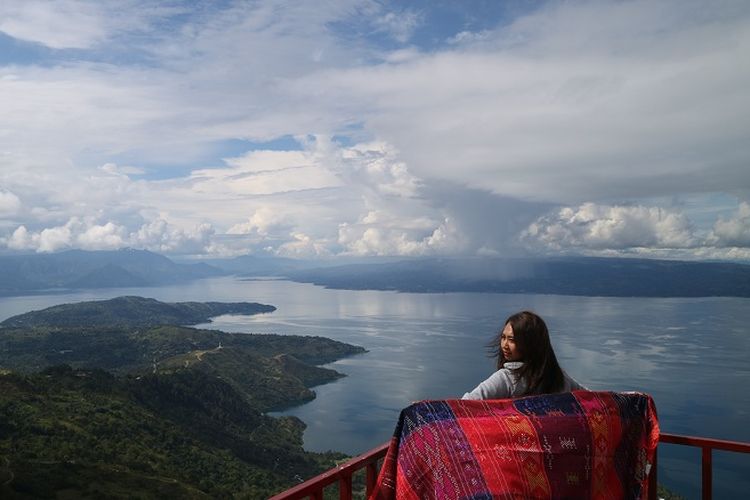 Hutaginjang is the first recommended tourist attraction to visit in North Tapanuli. It is located around 11 kilometers from the airport. Hutaginjang is a favorite spot for gliding sports.
This spot has also been considered as the best spot to view Lake Toba from an altitude of 1,555 meters above sea level. Its breeze and cool air will surely greet you once you arrive there.
From the top of Hutaginjang, you may also view the good glimpse of some tourist attractions in that area, such as Tugu Aritonang and Salib Kasih or Cross of Love.
Salib Kasih or Cross of Love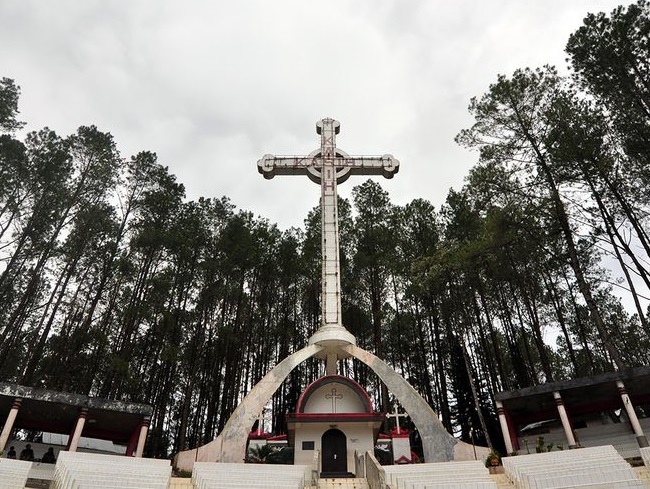 Tapanuli area is mainly inhabited by Christian population, so Salib Kasih or Cross of Love has been a source of local pride for the people living there. It is located at Dolok Hill, around 2 kilometers from Tarutung City.
This large cross monument was built as a tribute to the services of German missionaries who had brought Christianity to Tapanuli.
The location of the cross itself marked the spot of German Lutherman missionary, Ludwig Ingwer Nommensen first prayed and arrived there in 1862. The cross monument was built in 1933.
To reach the cross, you will need to hike a pine forest a bit, starting from Siatas Barita. You will see several shelters where the weary can take a rest, enjoy the fresh mountain air or even chat with the locals. Services at Salib Kasih are held regularly by different church denominations. This area is extremely packed during Christmas and Easter.
Other regions, such as Aceh has some religious attractions. You may also check religious destinations in Aceh for Muslim travelers.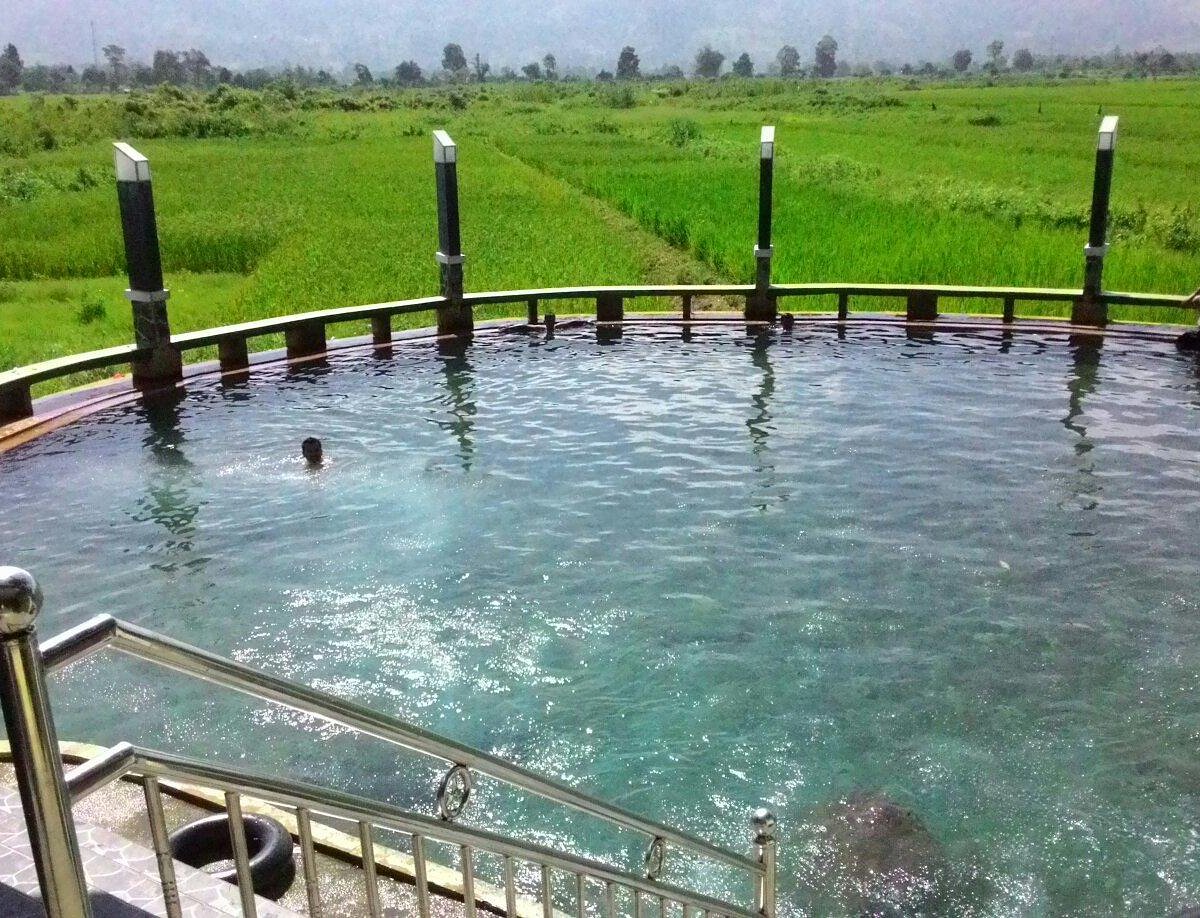 After visiting Salib Kasih, you can proceed to the natural soda hot spring in Parbubu Village. The locals believe that a dip in the hot water is able to heal skin diseases and get rid of the body of any pain.
If you wish to visit this water bath, you can go in the morning. Treat yourself with carbonated water baths as it feels like having a physical therapy! The fee to this water bath is voluntary donation.
Do you like soaking yourself in a hot spring? Then, you can check hot springs in Bali too!
Aritonang is one of the clans in Batak society. This clan was known to be originated from Muara District, North Tapanuli Regency. Here, you can also find Tugu Toga Aritonang on the hill.
This monument was built to strengthen the descendants of the Aritonang clan wherever they are. From here, you can enjoy the cool and natural panorama around the monument. To enter this area, you don't have to pay anything as it is free.
Bolon House is a traditional house owned by Oping Jautan Rajagukguk, the first king of Sibandang. Visiting Bolon House is a must when you visit North Tapanuli. Bolon House is located in Muara District, Sibandang Island.
This traditional house has been built since more than 300 years ago. This house has several features, such as triangular roof which is made of wood. Besides, inside the house, there are no separate rooms or dividers. A Bolon House can be occupied by 6 heads of the family.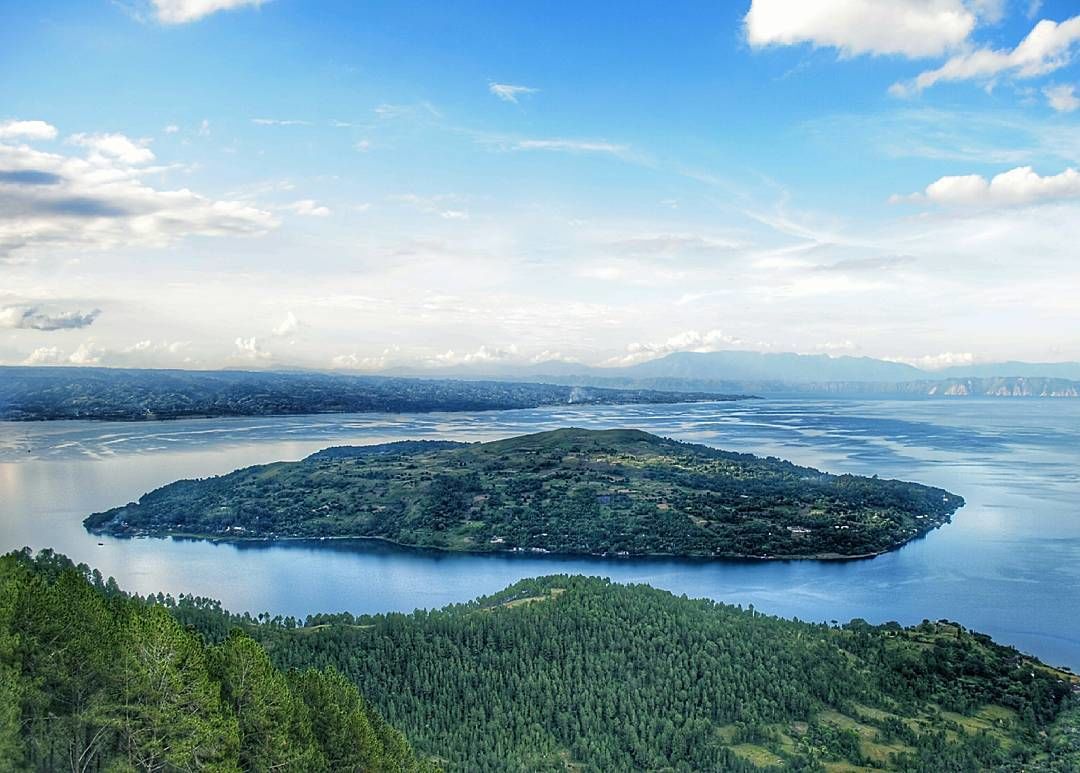 You may know Samosir Island, the island located in the middle of Lake Toba. However, there is another island that you can find in the middle of the lake. It is called Sibandang Island, a part of North Tapanuli Regency.
This island is slightly smaller than Samosir Island. If you're curious of Samosir Island, you may also read things to do in Samosir Island. There are a lot of fun things to do there.
The locals call this island as Mango Island because once you arrive there, you will see a lot of mango trees. No wonder, it is also a great producer of mangoes. The mangoes from this island are sweet and fresh.
There are some things people can do in Sibandang Island, such as enjoying the beauty of Lake Toba. The shorelines of this island have natural rocks, so you can easily walk on them while enjoying the beauty of the water. You can view Hutaginjang too.
When you're in North Sumatera, make sure to visit these beaches in North Sumatera and national parks in Sumatera Island.