Talking about tourist attractions in Indonesia will never be enough as Indonesia has it all! Tourist attractions in Indonesia is not always located in Bali, however, there are some other provinces that have it all.
One of which is North Sumatra. North Sumatra has Nias, Medan and Deliserdang. If you wish to visit Medan, you can visit these Garden Flowers in Medan – Enchanting and Natural Places and get ready to be amazed by the beauty of the flowers.
Deliserdang is suitable for visitors who love nature and cultures as well. The beauty of the nature has attracted a lot of visitors to come there.
Besides, it also has some cultural relics that visitors can enjoy observing. Let's see the 5 recommended tourist attractions in Deliserdang, North Sumatra.
Air Terjun Dua Warna (Two-Colored Waterfall)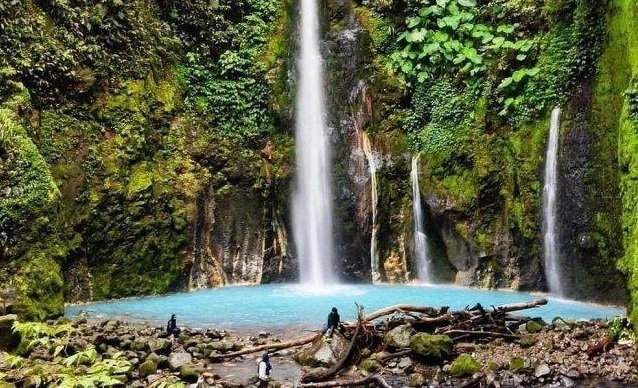 Air Terjun Dua Warna was named that way due to the two colors of the water, blue and white. The color difference also affects the characteristic of the water. When the water is blue, the water is cool and when the water is white, the color is a bit warm. You will also find a cliff that is covered with moss.
Another unique thing about this waterfall is its origin. The waterfall was formed due to the eruption of Sibayak Mountain. Despite that fact, the water here does not give out sulfur aroma at all. This waterfall is located in the middle of tropical rainforest so it gives a cool atmosphere.
Do you know that Deliserdang has an exotic island? It is called Siba Island. In the past, this island was not inhabited, but the tourism potential of this island has given a brilliant idea for the management.
Today, you will be able to find a resort which has complete facilities for the visitors. Besides, there are some spots for fishing and mangrove forest too! Also read the complete list of 16 Mangrove Forests in Indonesia That Attract Tourists.
If you wish to visit the mangrove forest, you can rent a speed boat. The calm atmosphere of this place will make you want to stay here longer.
Don't worry, as stated before, there's a resort with complete facilities. You can also enjoy some seafood dishes in the restaurant too!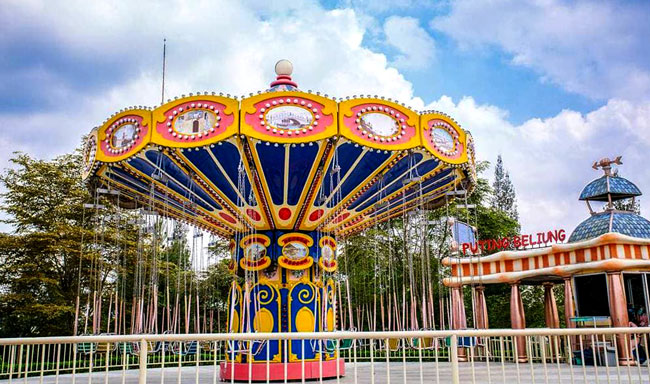 Green Hill City is designed specifically for family. When a long holiday is coming and if you have a small family, then this place is perfect for you. There are some fun rides and facilities inside this place, such as Roller Coaster, 4D Cinema and many more.
This amusement park is divided into three theme parks: Heritage Park for its majestic castle nuance, Camelot Castle with its indoor rides and carnival games, and Toon Town with its cartoon and kiddy rides for kids.
Not only game arenas, you can also relax in the green park here. You can wait here while you're waiting for your child to play. Just sit down and chill here. Many visitors said that Green Hill City is similar to Ancol in Jakarta.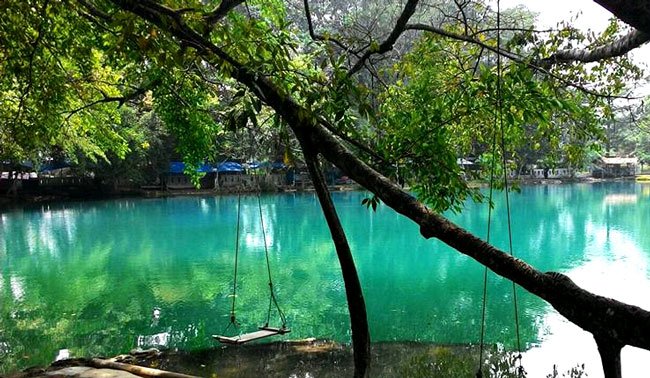 North Sumatra does not only have Lake Toba and if you're near Lake Toba, consider these 45 Spots in Lake Toba Sumatra Indonesia – Diving – Supervolcano – Cultural Attractions. Lake Linting which has a very beautiful landscape, has been one of the tourist attractions in Deliserdang worth visited.
Lake Linting is a volcanic lake with a size about 1 hectare and it contains sulfur so that the color of the water is greenish hue. It is not suggested to swim here as the depth of the lake is over 100 meters.
Lake Linting is basically located between three villages: Sibunga-bunga, Gunung Manumpa and Durian IV Mbelang village. To reach Lake Linting, you will need two hour drive from Medan. Along the journey to this lake, you will be able to enjoy rows of palm oil, rubber and cacao plantation.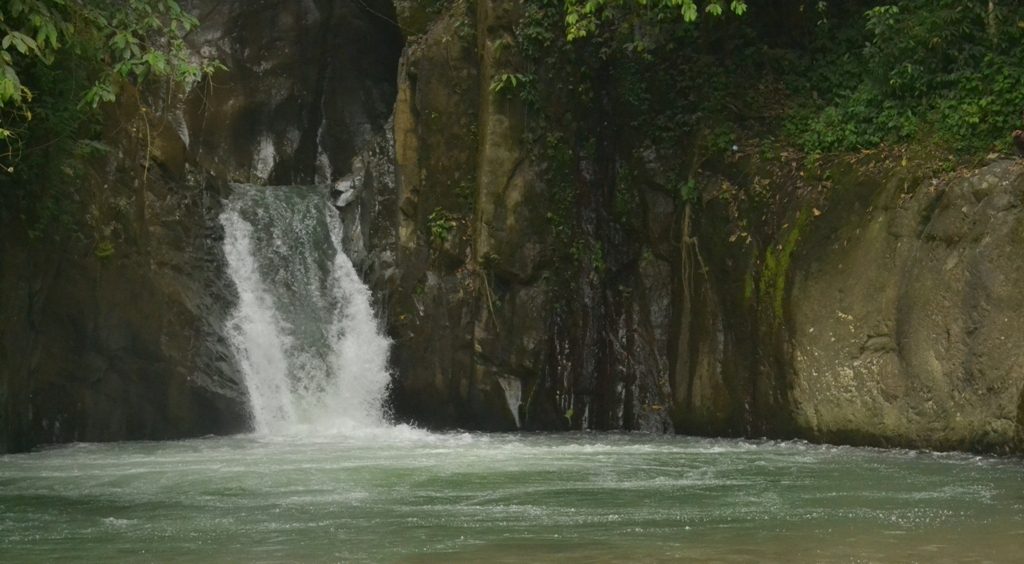 It seems that Deliserdang never runs out of waterfalls. The waterfalls in Deliserdang will be great spots for you to enjoy your wonderful vacation. Sampuran Waterfall is located in Sibolangit Sub-district.
Sumatra has some magnificent waterfalls, just like mentioned in 10 Waterfalls in West Sumatra You Should Visit During Summer Holiday.
Sampuran Putih Waterfall is considered as a small waterfall as it only has the height of about 3 meters. It features 7 levels of water discharge too! However, there's only 1 level that is visible.
The other levels are covered by big rocks, so they cannot be seen clearly. To reach this waterfall, you will need to park your vehicle at Negri Gugung Village. Then, you can continue trekking to the site.
The waterfall is named that way by the locals as it has unique white foams formed due to the strong water discharge that falls into the pond.
You can also look at these 26 Spectacular Waterfalls in Indonesia #The Highest and Most Untouchable Spots too!