Asahan is a regency located in North Sumatra. This regency has a very large area and offers the magnificent tourist attractions for its visitors. Everyone who loves travelling should get to Asahan and you will get the best experience there. You will need around 4 hour drive from jalur lintas Sumatra to reach Asahan.
If you plan to visit Asahan, make sure you don't miss these 6 popular tourist attractions in Asahan, North Sumatra. They are surely worth visiting.
Pancur Napitu is basically a public bath, however, it is not like the common ones. It consists of 7 springs coming out of the rock. This site was discovered in 1833 by a group of Batak people. It happened when they opened Maria Mountain Village in Hamlet, Asahan Regency, North Sumatra.
While you're in North Sumatra, make sure you get all these 8 North Sumatran Foods You Have To Try. They are delicious!
During the dry season, the spring never gets dry and during the rainy season, the 7 springs keep producing clear water. The clean and clear water is the main attraction for the visitors to come here. If you want to find a peaceful place for getting relaxed, then you can get it here. This bath is also surrounded by shady trees and it makes the nuance become more comfortable.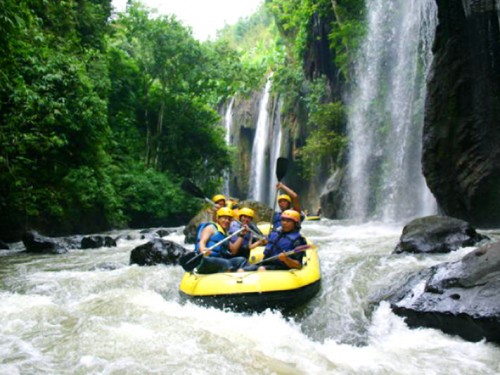 Asahan River is located at the center of Bandar Pulau Sub-district in the Asahan Regency. The track of this river is praised as one of the best white water rafting spot in the world. Asahan River is the major river in North Sumatra and the source of the water comes from the great Lake Toba.
If you love challenging, you can try rafting here. Never miss a chance to do rafting here as the rafting here is considered the best in the world. Don't worry about the equipment for rafting as everything will be provided here.
If you love extreme sports, make sure you read these 7 Recommended Extreme Sports in West Java, Indonesia.
If you love history and cultures, then you should visit Asahan Museum. Asahan Museum has been the witness of the struggle of North Sumatra people fighting with the colonials. Tourists who love history will love this place too!
This museum is preserved by the government. By visiting this museum, you can find everything you know about Asahan, including the traditional musical instruments, traditions, language and other cultural aspects you can find in Asahan. Make sure you visit this museum once you visit Asahan!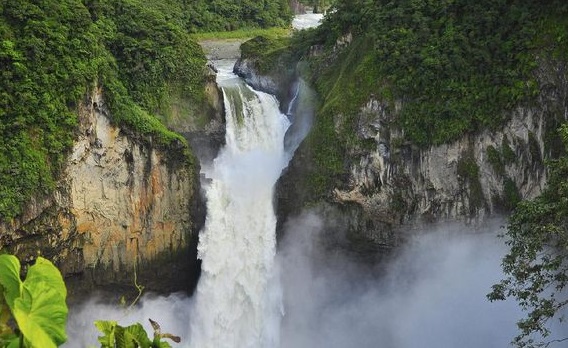 Back to natural attraction, Asahan also has waterfall. Ponot Waterfall is located in Tangga Village, Aek Songsongan, Asahan Regency, North Sumatra. This waterfall is 250 meters high with two levels that makes it become the highest waterfall in Indonesia.
Get the complete list of 26 Spectacular Waterfalls in Indonesia #The Highest and Most Untouchable Spots. Don't you think Indonesia is amazing?
This waterfall is managed by the locals. Ponot Waterfall can be accessed from Kisaran city by 2-3 hour driving. Once you arrive here, you will see the magnificent view of the waterfall along with the rocks around it and shady trees. This spot is Instagrammable so make sure you take some photos there!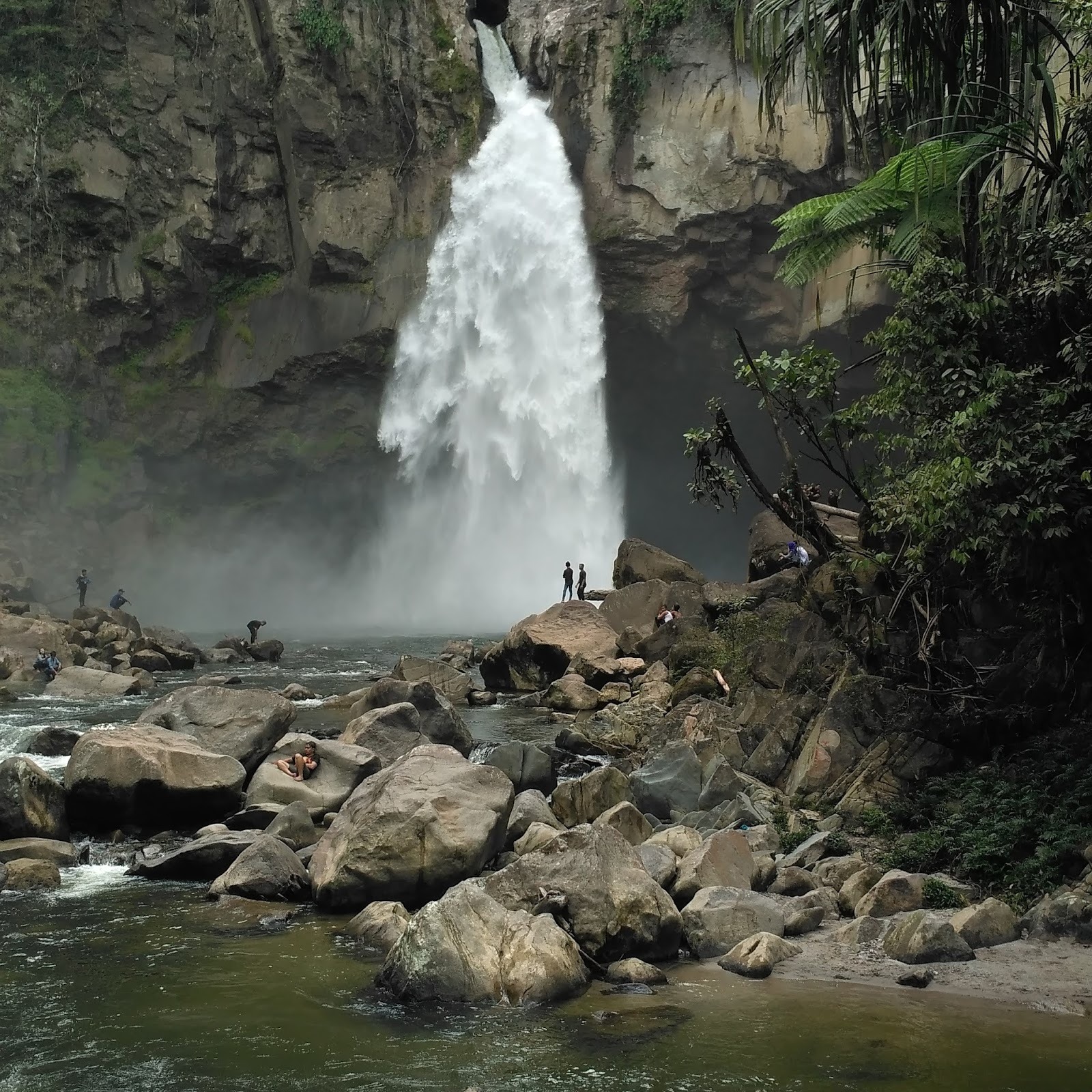 If you hear the word "turbo" then you will think about how fast and big it is. In North Sumatra, especially in Asahan, there's a waterfall called Turbo which stands for "Turunan Bolon" taken from its real name.
The name Turbo Waterfall simply tells us that the water comes out of the blemishes between rock-shaped cliff and the water discharge is very large and heavy.
The waterfall is about 100 meters high. You will enjoy the beautiful panorama of the waterfall as it is surrounded by cliffs and valleys covered with moss.
6 Must-Visit Magnificent Waterfalls in North Sumatra will give you the complete list of waterfalls you should visit in North Sumatra!
Lake Kelapa Gading is located in Kisaran Timur District, Asahan Regency, North Sumatra. This lake is located strategically as it is not far from the center of Kisaran City. This lake is an artificial lake constructed in 2008.
Lake Kelapa Gading is basically a small lake with an area of 1.1 hectares and the depth of 15 meters. Despite the small size of the lake, its water is clean and clear. Shady trees are found around the lake and it makes the atmosphere become cool and fresh.
There's one unique thing about this lake: it has a small man-made island in the middle of the lake. The island is planted with lots of green and shady trees.
You can get relaxed here just by sitting down near the lake. If you want to have some water activities, you can try the water duck and boat. You can also stop at the island in the middle of the lake.
Lake Kepala Gading is another lake located in North Sumatra, other than Lake Toba. If you wish to visit Lake Toba, make sure to know these 45 Spots in Lake Toba Sumatra Indonesia – Diving – Supervolcano – Cultural Attractions.