Most people will think of Bali when the topic is about nightlife just like mentioned in 17 Fancy Clubs in Bali, Indonesia (Nightlife and Party!). However, Jakarta, the metropolitan city which is also the capital city of Indonesia, also has the best nightlife.
Becoming the capital city of Indonesia, Jakarta offers its visitors with a blend of history, architecture, metropolitan culture, modernity and nightlife. Let's Take a Picture with these 5 Iconic Landmarks of Jakarta will tell you about the best spots for selfies too!
If you like to enjoy nightlife in a city, then Jakarta must be put on your list. Nightlife in Jakarta is majorly defined by clubs, bars and lounges. Some bars and clubs are meant for partying while others are preferred by corporate crowds, backpackers and young crowd. Let's see the 7 best nightlife destinations in Jakarta you won't miss!
Though this area is less developed than the other areas in Jakarta, Blok M has become the favorable area for eating and drinking. Blok M is popular with backpackers and those people who are looking for a cheap night out.
Blok M is also listed in the 4 Street Food Spots in Jakarta. Make sure to visit this area if you wish to have the best street food.
This area is easy to access by any public transportation, starting from public bus to cab or taxi. This place is situated near Kebayoran Baru. You can find some Japanese restaurants, bars and karaoke joints too!
The next nightlife destination in Jakarta will be club. One of which is Dragonfly. Dragonfly has been one of the best nightclubs in Jakarta. You can enjoy the good music here which is basically a mix of RnB, electro and house music. Besides, the interior design of the club is amazing. This club is always busy with a fun crowd.
There's a strict dress code on the door and make sure to bring a lot of money here. The entrance fee is IDR 200,000 per person and the drinks are quite expensive.
This club is located in Gatot Subroto Street, Setiabudi, South Jakarta. Make sure you also read these The Best Rooftop Bars and Sky Lounges in Jakarta : Seeing Jakarta from Different Angle if you love drinking at bars.
Another best club in Jakarta is Basque. This club is throbbed with the best music and a happy crowd. You will be able to spend a crazy night experience here. The dance bars are usually crowded with both the locals and tourists. You can also make friends here.
The dress code policy here is not really strict as you can wear smart casual attire. You are not allowed to wear slippers, sandals or flip-flop, baseball cap and clothing that doesn't provide adequate coverage of your body. This club is closed on Sundays.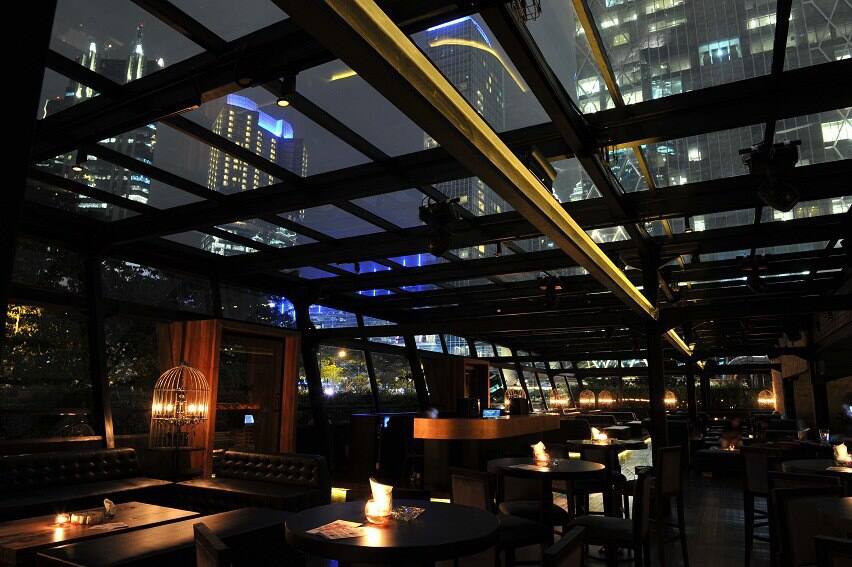 Located in the SCBD (the central business district in Jakarta), Fable has been attracting a young and rich crowd. In this club, you can enjoy the mix of hip hop and RnB music.
This club really has good atmosphere and is mostly busy from Thursday until weekend. The entrance fee is IDR 150,000 and there is a dress code too!
There are some rules you need to follow, such as no backpack, drugs, weapons, outside food and beverage, camera and caps or hats. You should be older than 21 years old if you wish to enter this club.
Blowfish is managed by the same entertainment company managing Dragonfly. The interior design of this club is modern minimalist.
You can enjoy the mix of classic disco and RnB which fits the vibe. You can also meet a mix of young professionals and socialites in this club.
The club is located in the exclusive City Plaza in South Jakarta.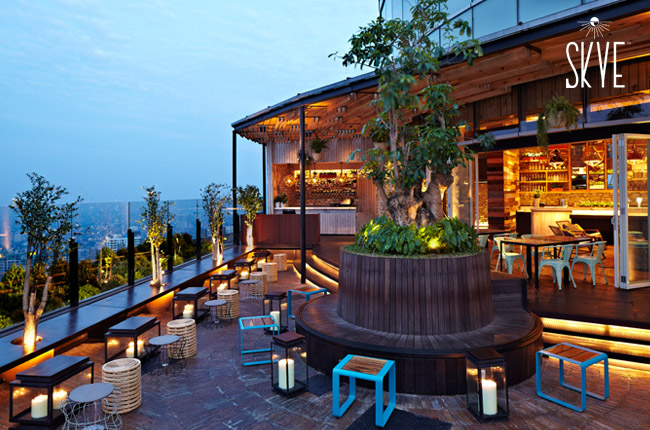 After finishing with the clubs, we are moving to some rooftop bars. The first famous rooftop bar where you can spend nightlife in Jakarta is Skye. Skye is loved mostly by both tourists and locals. It is perfect for those people who like peace and want to enjoy the surroundings.
If you love to go on a rooftop, then you should consider spending your night here. Skye is considered at the highest rooftop in Jakarta and it is also located in the highest building in Indonesia, BCA Tower.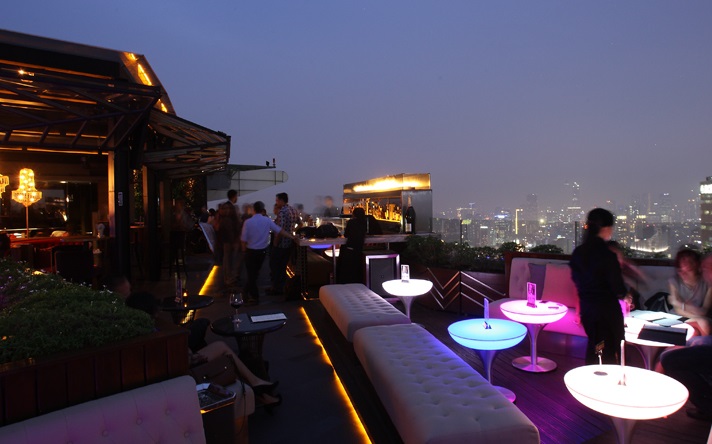 Another rooftop to spend nightlife in Jakarta is Cloud Lounge. Cloud Lounge is located in the 59th of the Plaza Office Tower. The music in this lounge is not too loud so you still can have a chit chat with your friends without shouting.
The lounge also serves scrumptious food and drinks. You can visit this rooftop lounge to have full dinner in the restaurant or just relaxing bites and drinks in the lounge. If you wish to spend the nightlife in a good place with your partner, then this place will surely work!
The good news about this place is it doesn't have strict dress code rules. You just need to dress smart casual.
If you love Jakarta, make sure you also spend time reading 6 Street Foods in South Jakarta to Accompany Your Trip and 6 Must-Visit Cultural Attractions in Jakarta for a Meaningful Holiday!