Solok City is located in West Sumatera. This region is worth visiting during weekends and holidays as it is strategic, so everyone can drop by easily.
After arriving at Solok City, you will realize that it is full of friendly locals. They have adapted to a modern way of living. Spend time reading about waterfalls in West Sumatra .
During the trip, tourists can visit various natural tourist attractions, specifically highlands and waterfalls. Solok City is also famous for its traditional snacks and foods. So, while tourists enjoy the beauty of the natural tourist attractions, they can also bring some traditional snacks or food as souvenirs.
Let's take a look at these 4 famous tourist attractions in Solok City, West Sumatera.
Gobah Peak or Puncak Gobah in Indonesia, is located in Singkarak Village and it belongs to X Koto Singkarak Sub-District. So, after tourists visit Gobah Peak, they can surely visit Singkarak Lake too.
In terms of panorama and nuance, Gobak Peak has no distinctive features with the other popular peaks, Puncak Gagoan and Ahmad Sadin. It has the great view of the famous Singkarak Lake along with the nearby mountains.
Another plus point of this place is its facility. Gobah Peak is considered as a new vacation spot. The condition is superb as it comes with several facilities, such as wooden bridges and tree houses. On the horizon, tourists will be able to view hills and mountains. Moreover, the lake, farms and local settlements can also be seen from up there.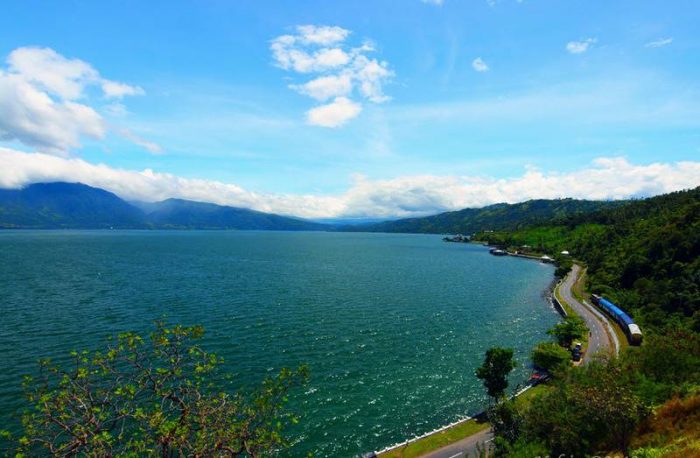 Singkarak Lake is located between two cities, Padang Panjang and Solok. It has an area of 108.8 km2 and being approximately 21 km long and 7 km wide.
Many said that this lake is the widest lake in Sumatera. Besides, Singakrak Lake is also known to be the second biggest lake on the island coming after Toba Lake. Spend time reading about tourist attractions near lake Toba too!
Singkarak Lake is also famous for being the home of Bilih fish, a species of fish that only lives in this lake. This fish is very unique as it cannot survive anywhere unless in Singkarak Lake.
Try crossing the street at the edge of the lake and the tourists will be able to enjoy the stretch of blue water, especially during sunny day. The view will look greater with the hills and the clouds view in the sky.
Regarding to Bilih fish, there are some restaurants serving local food containing Bilih fish. You can enjoy the delicious local food while looking at the blue water of the lake. Don't forget to do these things to do in lake Singkarak while you are here.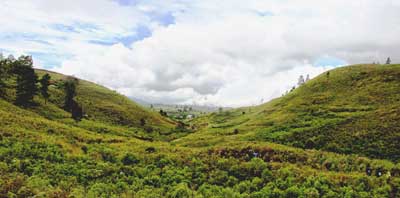 Another interesting tourist attraction to visit in Solok City is Cambai Hill. Solok City is a fun place for trekking and sightseeing. This hill is located in Lembah Gumanti Sub-District. This place is perfect for hiking, relaxation, sightseeing and photograph. This hill is even know internationally due to its landscape and splendid panorama.
There are many reasons why Cambai Hill is famous among both locals and foreigners. The nuance and scenery are making perfect combination for this place. The most noticeable thing about this hill is the passion fruit plantation. There's also a hill that comes with a vast weeds field. This hill resides on 1900 meters above the sea level.
The main activities tourists can do here are trekking and exploration. To reach the top, tourists have to spend a long trip. It can be done by walking or riding a trail motorcycle. Once arriving at the gate, tourists just need to walk for around 500 meters.
Along the way to the top, there will be several small rest areas. The hiking is quite moderate with the slope of about 45 degrees. There will be some chunks of gravel along the route, so it is recommended to wear comfortable footwear while trekking.
Do you love trekking? Bookmark these hill stations in Indonesia on your list too!
Kapala Banda Koto Hilalang Waterfall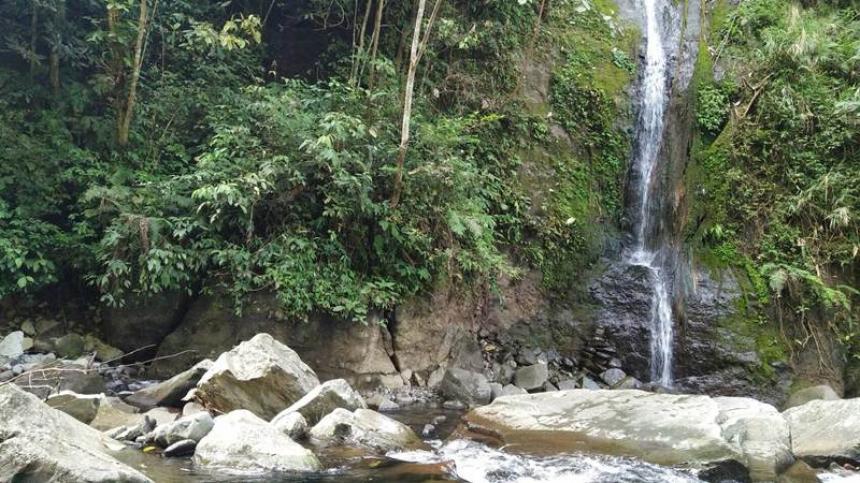 Besides hills and peaks, Solok City also has some beautiful waterfalls. One of which is Kapala Banda Koto Hilalang Waterfall. As the name suggests, this waterfall is located at Koto Hilalang Vilahe and belongs to Kubung Sub-District.
This waterfall is also considered hidden in the midst of a forest. As a result, tourists need to pass through lush trees and burdensome route to reach the waterfall.
Due to its location, this waterfall surely offers a quiet nuance. It will be so peaceful and relaxing to stay here. The waterfall is also short with small water discharge. It has natural pond located below the waterfall and it is one perfect feature of this spot.
Many people spend time soaking and bathing in this pond. Tourists can enjoy the sound of gurgling water and songs of birds. Don't expect too much from this waterfall, such as facilities, as this waterfall only serves tourists the unspoiled nature.
If you like spending time in waterfall, you can also try waterfalls in Indonesia.