Payakumbuh is located around 125 km northeast from Padang, which is the capital city of West Sumatera. While you're in West Sumatera, make sure you also try these delicious foods of West Sumatra.
It is also the second largest city in this province. Once you visit this city, you will find out that this city is charming and it is embraced by the beauty of the nature.
It is surrounded by valleys and lush green fields. It is considered as the best place to refresh your mind, body and soul.
Payakumbuh is well known for the flying duck races and its traditional snacks and food. Moreover, it is also known for the home of many amazing tourist attractions. Let's see the 6 popular tourist attractions near Payakumbuh, West Sumatera.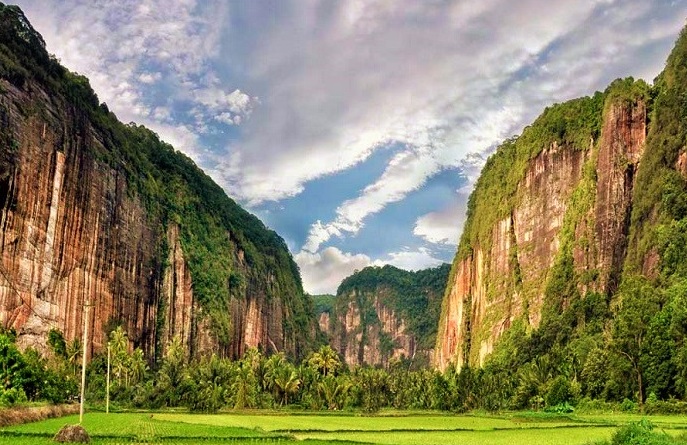 The first popular tourist attraction near Payakumbuh, West Sumatera is Harau Valley. Harau Valley is simply a canyon located near the town of Payakumbuh, Limapuluh Koto Regency, West Sumatera.
Harau Valley is also called Arau Valley as it is the place where lush green ricefields are stitched between granite cliffs. There are dozens of waterfalls tumbling down from 80 to 300 meters high into the valley below. Spend time reading the other tourist attractions in Asahan, North Sumatra too!
Harau Valley is also surrounded by steep colorful sandstone which is ranging from 100 to 500 high. Walking towards this valley is very pleasant.
It gives the tourists fresh air and genuine sightseeing of the surroundings. The granite cliffs which tower with a unique shape which surround the place will also please your sight.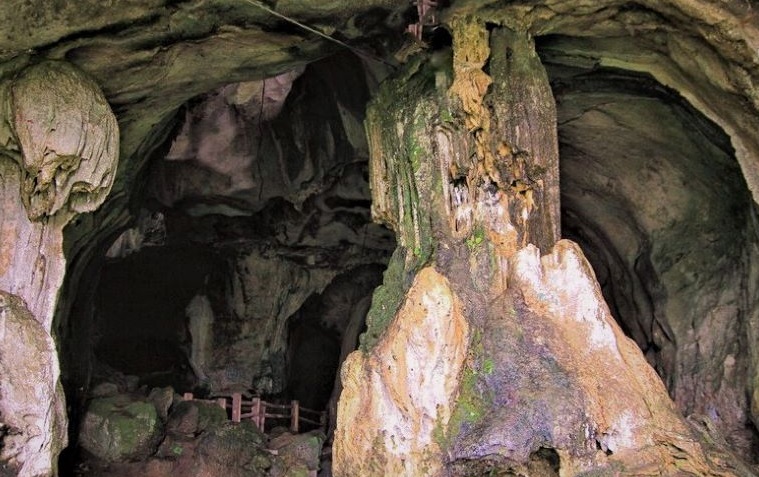 Ngalau Indah is a cave with several mouths for entry in and out. Inside the cave, tourists will be able to enjoy the wonderful staglamites and stalactites that are well maintained until now.
Inside the caves, tourists can also take pictures of the rock gongs, hollow stones shaped like hollow cones or bells. Wanna visit more caves? Then find more caves in 7 Beautiful Caves in East Java.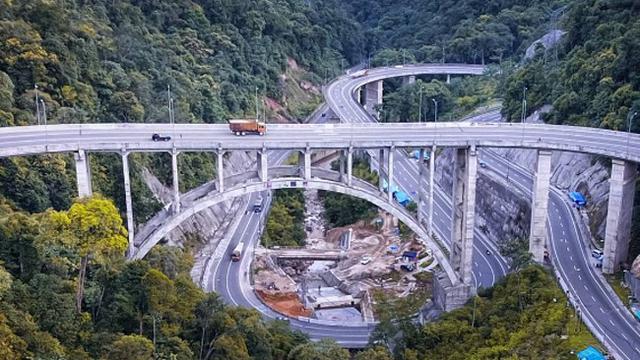 Kelok 9 is basically a winding road segment located around 30 km east of Payakumbuh, West Sumatera. Kelok 9 means 9 sharp turns. This road actually has existed since Dutch East Indies government between the years of 1908 to 1914 and was officially inaugurated by President Susilo Bambang Yudhoyono in 2013.
This road is part of the interconnecting road link between Central Sumatera and the East Coast of Sumatera. The road has sharp bend, flanked by two hills between the White Water Reservation and the Harau Nature Reserve.
This spot is quite favorable for both young people and adults. They come here and record their moments on their social media accounts.
Padang Mangatas / Padang Mangateh
Padang Mangatas is a farm that is located 136 km from the city of Padang and 12 km from Payakumbuh. This area is well-known for having similar landscapes to prairie farms in New Zealand.
This farm is officially managed by the Padang Atass Superior Cattle Breeding and Forage Breeding Center under the Ministry of Agriculture of the Republic of Indonesia. While you're in West Sumatera, make sure to check these best places in Mentawai Island. It is a paradise island in West Sumatera!
Padang Mangatas is recommended to visit due to its expanse of grassland which covers about 280 hectares. This is similar to Hobbiton Village in Matamata, New Zealand. That's what makes tourists often compared this Padang Mangatas to New Zealand.
Besides, this spot also offers fresh air and stunning natural panorama. You will be able to enjoy the view of cows moving freely and eating to their heart's content.
You can also enjoy the panoramic view of the hilly Payakumbuh City with clear weather conditions. The view of sunset and sunrise here is also perfect as it is combined with the natural expanse of mountains and hills surrounding this farm.
Gadang House on Beringin River
Gadang House is a traditional house originated from West Sumatera. It is not surprising that you can almost find this traditional everywhere in West Sumatera including in Payakumbuh. In Payakumbuh, you will be able to see Gadang House on the Beringin River.
This Gadang House is inaugurated by the tourism minister on January 9, 1994. Interested to see the traditional attractions, then you can check these hipster places in Yogyakarta.
This building is specifically dedicated to commemorate Bundo Kanduang, their children and grandchildren of the Minangkabau community.
Until now, this Gadang House is still intended as a tourist attraction so that they can preserve and promote Minangkabau culture to the outside community.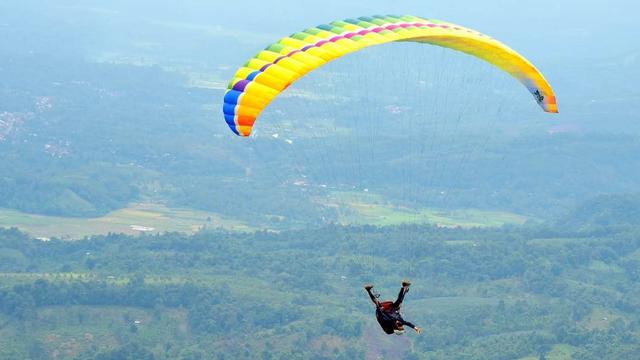 Thinking of doing an extreme sport, like paragliding? Then, you should visit Taeh Bukik. Taeh Bukik is located in Kanagarian Taeh, Payakumbuh, Limapuluh Kota.
This venue was created for national athletes to show their skills at the event on 9 to 14 June 2015. If you don't want to try paragliding, you can just watch paragliding.