If you need healing time and need a relaxing place like beach, where you can go into the water or doing some water sports like surfing or diving, Indonesia has a lot of places to go. Mentawai Island is one of the destination you are looking for.
It is a district in West Sumatra. It consists of several islands, there are Siberut Island, Sipora Island, North Pagai Island, South Pagai Island, and many more, but the rest of the island is covered just by coconut trees.
Sumatra is known for its beautiful panorama, check the reasons why you should visit Sumatra for a holiday destination.
You can go to Mentawai via Padang using a speedboat or local boat. It only takes several minutes to arrive at other islands. So if you have a plan for spending your holiday there, here are the ten best places in Mentawai Island.
Goa Pamintaijat located alongside the Pamintaijat Beach in Malakopa Village, South Pagai District, South Pagai Island. Pamintaijat Beach is face to face with the Indian Ocean. This beach is very beautiful because of its white sand with a length of 2 Km. There is a swallow cave called Goa Pamintaijat with a height of 50 meters. The wall made of rock with a height of about 20-40 meters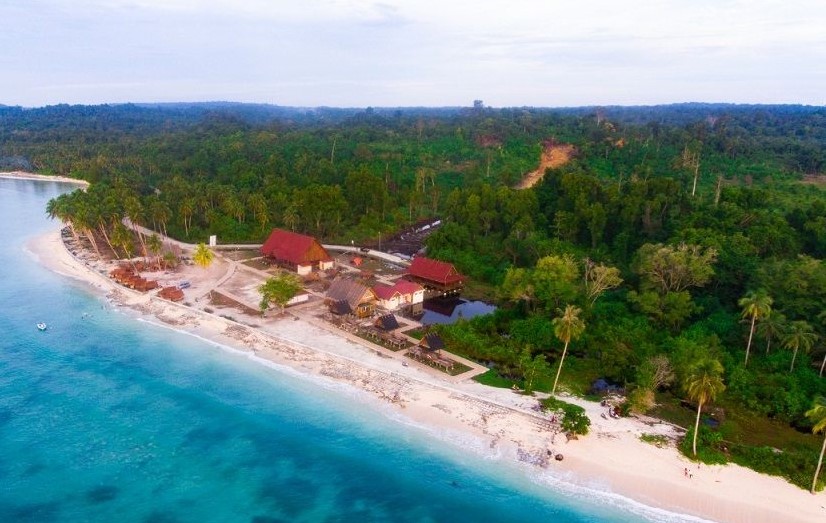 Pajujurung Waterfall located in Goisok Oinan Village, North Sipora District, Sipora Island. It is 30 minutes from Tuapeijat Port by motorcycle. After you arrive in Goisok Oinan, you need to walk for 100 meters to arrive at the destination. You will see big gray claystone with water falling. Height about 4 meters, one of the characteristics from this waterfall is its layered structure.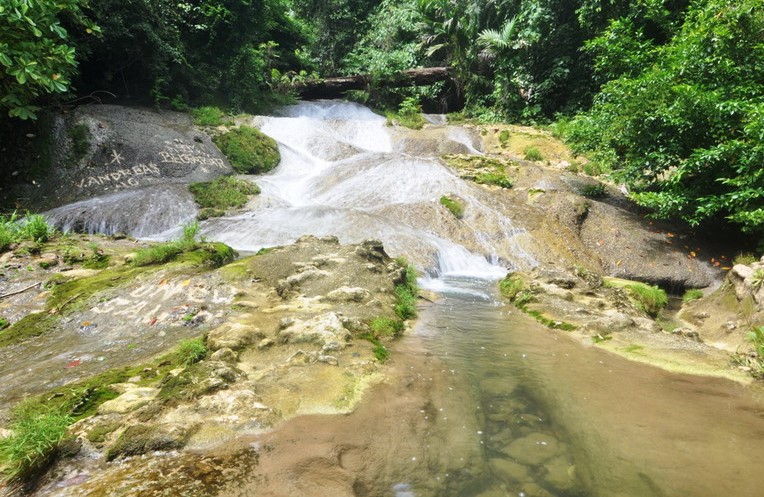 Sibegeu Bay located in Pittoijat Island. It is about 3-4 hours from Sikakap Dock by a motorboat. Sibegeu bay is a favorite place for surfers because of its beautiful wave. It has a beach with white sand and clear seawater. Sibegeu Bay also called Bagat Simarabuk by locals. Or maybe you can check out the best spots for surfing in Indonesia.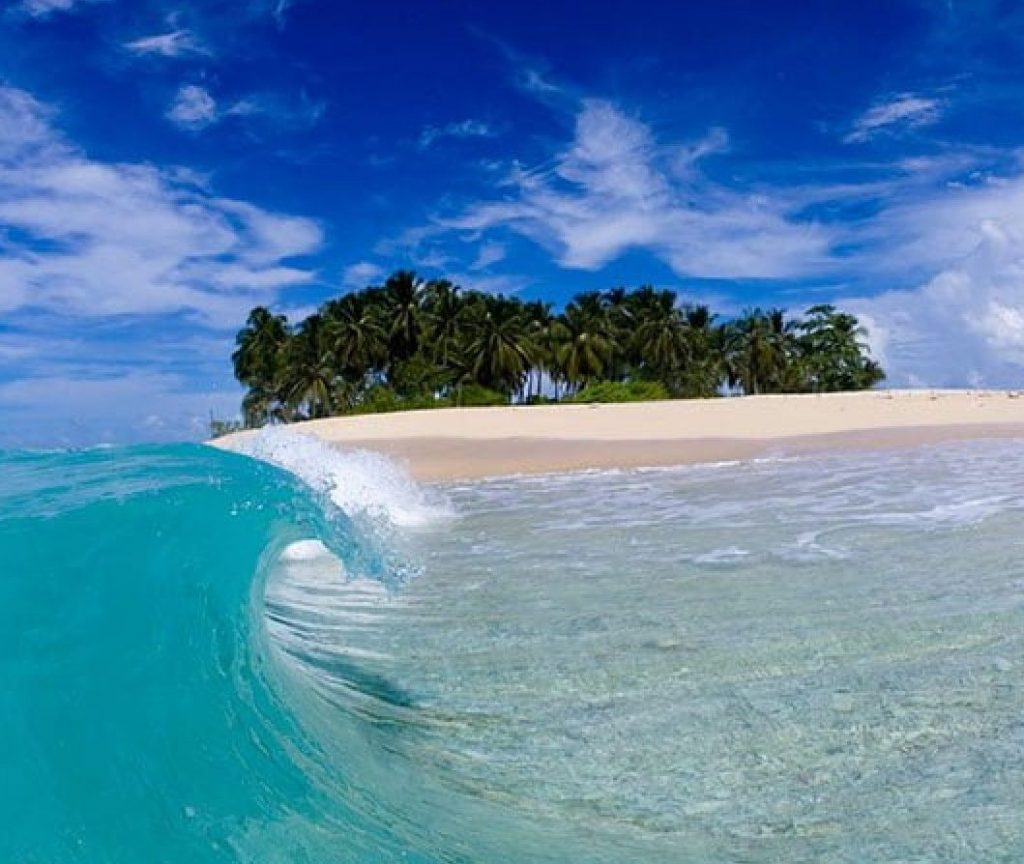 Sikerei Sculpture Park is an iconic place in Mentawai. It is a symbol for you who already came to Mentawai. Sikerei is an influential person in the Mentawai tradition. Sikerei Sculpture Park located in Tuapejat Island.
You can go there 30 minutes from Tuapejat Port by motorcycle or local transportation. Sikerei Sculpture Park is a sculpture of sikerei above the globe.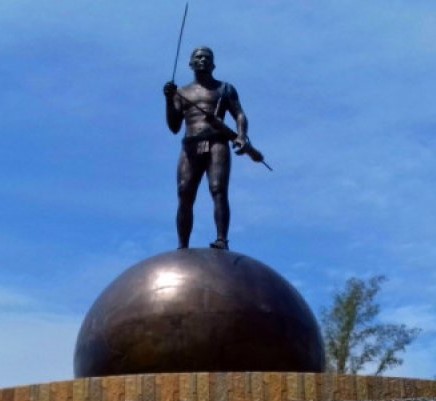 Jati Beach located in Jati Village, North Sipora, Tuapejat Island. Tourists can go there by walking fromTuapejiat port. It is about 700 meters from the port. For tourists who love snorkeling and diving, you can enjoy the beautiful panorama of the undersea. There is also Kima Park, a conservation place for Kima clamp. Alongside with Mentawai, Bali has the best beaches in Kuta.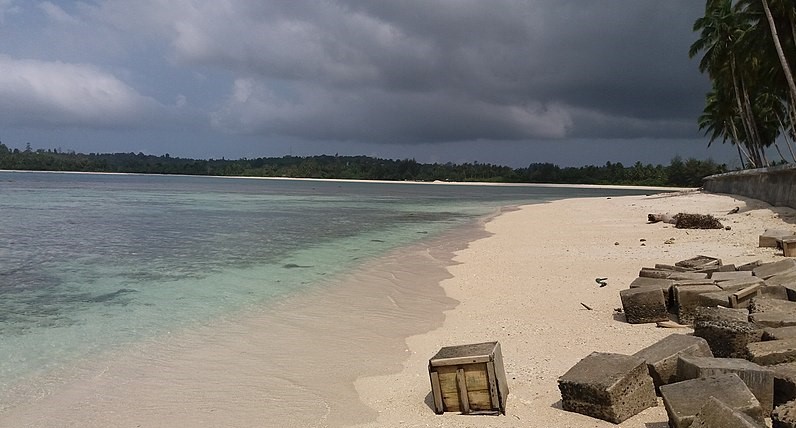 Mapadegat Beach located in Mapadegat Village, Tuapejat, Sipora Island. You can go to Mapadegat Beach just in 10 minutes by motorcycle or car from Tuapejat Port. It is a beautiful beach with white sand. A perfect beach to go surfing. Opens every day start from 6 AM to 8 PM and pay an entrance ticket for Rp 5000 to Rp 10000.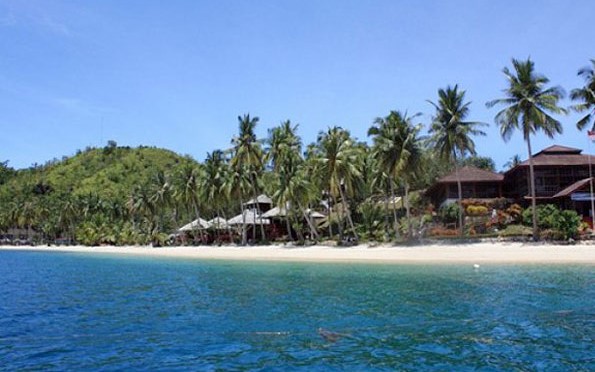 Siberut National Park located in Siberut Island. It is a natural habitat for Mentawai Monkey, Mentawai Gibbon, and Langur. The island mostly consists of a rain forest with giant trees. You can go there from Sipora Island by speedboat or boat and use local transportation to go there. Besides that, you can meet local people, Mentawai Tribe, and learn their culture. Or you can try to visit another best national park in Indonesia.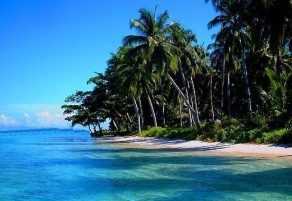 Awera Island is a perfect destination for those who seek healing treatment. Awera Island is not as crowded as Sipora Island. It needs 10 minutes from Tuapejat by boat. If you come from Padang, you need to go to Sipora Island first. You can enjoy their delicious food and also a beach with white sand.
But if you come to Awera Island, you need to bring spare money because of their resort is pricey. Maybe you want to check what kind of nightlife in Padang, Indonesia would be.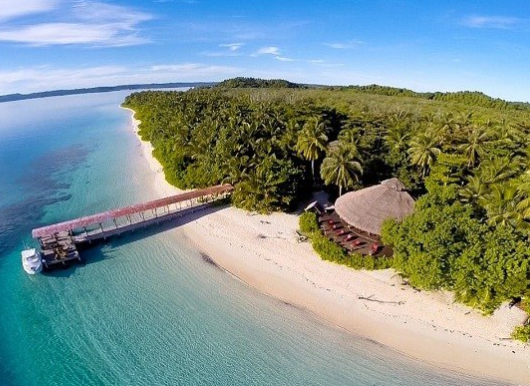 Karamajat Island is one of the islands in Mentawai. You can go there from Padang using a boat or speedboat to Sipura Island. Later use another ship to go to Karamajat Island.
There are a lot of resorts and tourist areas, like a beach. You can discover a mangrove forest in Karamajat Island. There are a lot of surfing spots for an amateur to a professional. Some places have a dangerous wave for a professional only. The tide is the best from June to August for surfing.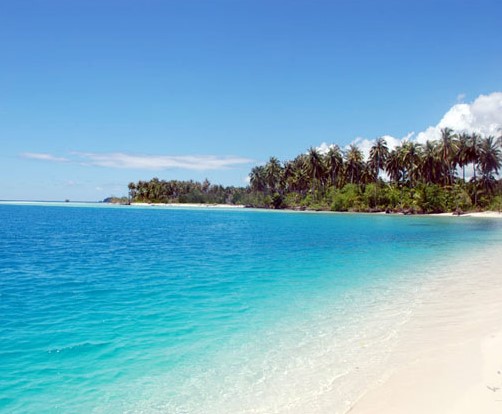 Umat Siteu Island located just 5 minutes from Tuapejat Port. You can rent or use a local boat to go there. When you arrived at Umat Siteu Island, you can see a labyrinth mangrove forest. Through the clear seawater, you can see coral reefs. It is a great place to relax.