The best thing about Mentawai Islands is their beaches. Being one of the favorable Indonesian paradise islands you should totally visit, Mentawai Islands are famous for being good places for surfing. Many options of beaches are available for tourists either for water sports or relaxing.
Do you know that Mentawai Islands have more than 400 surfing spots and these spots have been acknowledged by foreign tourists as well. Make sure you also know these best places in Mentawai Island,.
Many options of beaches are available for tourists to visit. You can choose these following beaches, starting from the ones with calmer waves or the ones with big waves. Let's take a closer look at these 5 must-visit beaches to visit in Mentawai Islands.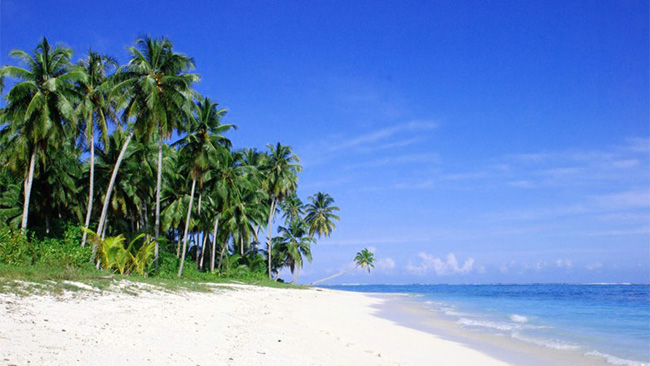 Awera Beach is located in Awera Island, one of the famous islands in Mentawai. It is because this island offers amazing nature and beautiful beaches. Awera Beach is located near Tua Pejat City and it is popular among tourists.
Tourists can enjoy various activities here, such as diving and snorkeling. Are you crazy for snorkeling? Then, take a look at these snorkeling spots in Indonesia.
This beach features stunning and incredible underwater scenery so that tourists will be able to enjoy diving and watching various types of fishes and corals. In terms of the nuance, this beach is suitable for those who enjoy marine tourism.
Snorkeling and swimming are two popular activities you can enjoy here. Relaxing at the resort will also be one of the recommended activities here. Don't worry as some facilities are available to rent. You can enjoy your precious time with your family or friends here.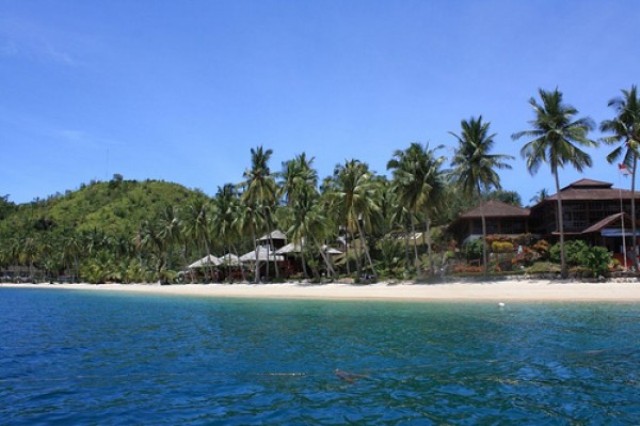 Pokai Beach is considered as a hidden beach. This beach is located in Simalegi Village and part of North Siberut Sub-District. This beach is distinctive with the other beaches in Mentawai Islands as it offers a combination of great waves with stunning natural scenery. Besides, it is also easy to reach the nearby island from this beach.
According to some tourists, Pokai Beach has more beautiful scenery compared to others. However, for surfers, the waves in this beach are not quite challenging. That's why this beach is less favored by professional surfers.
Instead, this beach is suitable for beginners who want to try surfing! If you don't feel like you want surfing, then you can just sit and relax in the shoreline enjoying the sea scenery. You can even visit a nearby island by a boat!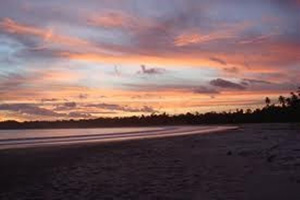 Bulasat Beach is located near to the village which has the same name, Bulasat Village. To reach this beach, tourists can use a local transportation service. Once you arrive at this beach, you will be greeted by the peaceful and comfortable atmosphere.
The waves in this beach are calm and safe so that it will be safe for swimming here. Most of the tourists coming to this beach are families. They enjoy play in the clean and warm water in this beach happily.
The sand is also white and tourists enjoy such activity like walking and relaxing in the shoreline. They also enjoy drinking fresh coconut and feel the fresh wind on the beach.
If you wish to visit this beach, try visiting it during religious holidays and weekends. The reason is that many visitors come to the site, so you will feel the merrier atmosphere. The locals also often come to the beach to build a stronger relationship with their family members.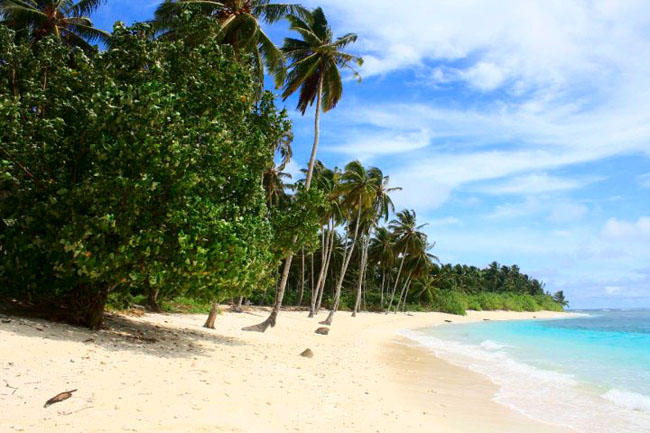 Katiet Bosua Beach is known for having great waves suitable for extreme surfing. That's why this beach is favored by mostly professional surfers.
Located near Bosua Village, this beach becomes a perfect place to relax and enjoy the breeze of the wind while lying under the shady trees.
In terms of nuance, Katiet Bosua Beach offers a peaceful nuance. It features different types of trees, including coconut trees. The trees grow near to the shoreline so tourists will be able to sit under them to avoid the heat from the sun as well.
Moreover, the sand is also soft and beautiful so that beach walking is also popular here. Last but not least, the waves! The waves can reach up to 4 meters high! Isn't that great? If you love surfing, then these surfing spots In Indonesia will be very thrilling for you!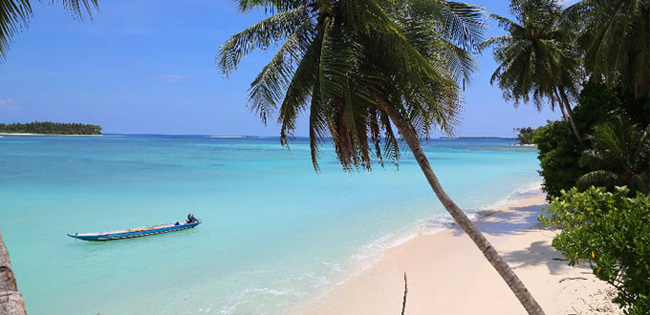 Nyanyang Beach is also famous and known to be one of the best beaches in Mentawai. The beach has a peaceful ambiance that is considered better than the others.
It feels great to walk on the beach and enjoy the zephyr. Get to know the other beaches in Sumatera in stunning beaches to explore in North Sumatera.
For surfers, the waves on this beach are beautiful and challenging. The waves can reach up to 4 meters high! According to the locals, the best time to enjoy the waves is during the mid-year.
During this time, local boats won't operate and the best thing to do is watching the wonderful waves.