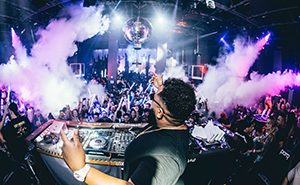 The capital city of West Sumatra, Padang spread between Indian Ocean and Minangkabau hills, the largest city in the western coast of Sumatra. Padang possess the largest port in West Sumatra, therefore Padang become the important merchant city with the highest income per capita in throughout Sumatra Island. Thereupon, the city is growing rapidly these days, Padang increase its quality in almost every part of it and there many Things to Do in Padang
Padang is usually associated with Minangkabau culture, whereas Minangkabau ethnic is indigenous to the highland of Padang. This ethnic group is traditionally matrilineal, well-known as the biggest matrilineal community in the world. They also hold a strong Islamic religious belief.
However, as the city grows, the lifestyle slightly changes. Nowadays, many business traveler, vacationers or surfers traffic , visit Padang or just pass by to get to see the nature beauty around Padang city. Consequently, to meet the needs of the visitors, more hotels and restaurants grow expeditiously in the city. Notwithstanding, Padang stands as the city with strong Islamic influence, in recent times the nightlife in Padang Indonesia is flourishing.
Let's go through some places you can spend your night life in Padang;
Brivera Sky Garden & Bistro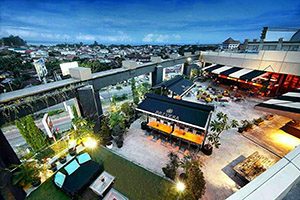 Perched on the rooftop of the Basko Grand Mall, Brivera Sky Garden and Bistro is a destination in Padang city for local or tourist to enjoy the panoramic beach view from the top.
This place offer al fresco and indoor dining space, with stylish and modern design with slightly rustic touch.  The restaurant serves both Indonesian and Western cuisine with the selection of mocktails to delightful cocktail.
At night you can enjoy the romantic ambience and live music performance, on certain occasion selection of local dj's or from Jakarta performing at Brivera Sky Garden.
Brivera Sky Garden & Lounge located in Basko Grand Mall , 4th Floor – Hamka Street No. 2A Padang
Bat & Arrow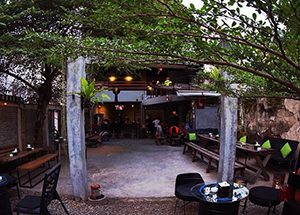 The Founder of Bat & Arrow Beer Garden, creatively turning the old warehouse into a bar with industrial style and underground atmosphere. Keeping the ruin pillars and added some ornamental feature with the great warm lighting, transform this ruin warehouse into an atmospheric café.
Tucked away in a tiny street of Chinatown area the city, overlooking the Batang Arau River with a belt of green, this place is the best place to chill out and stargaze, whilst a glass of cold beer wash down your thirst.
A spacious garden will welcome you as you enter the bar, with a mix and match of iron and wooden furniture stylishly set up at the outdoor area.  Not only outdoor area available, you choose the indoor area as well. At Bat & Arrow you can have a good times with your love ones or a group of good friends, some communal table available for a bigger crowd as well.
This is the right place to mingle with your own circle or get a new acquaintance. The staff also known for being super engaging, with the fine rock music on the background make this place into something you should not miss whilst you are in padang. This place is located in Jl. Batang Arau no. 25, Padang
Witz Club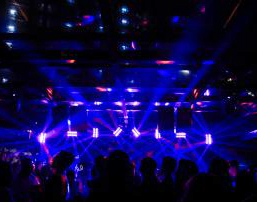 After dark about nightlife in Padang Indonesia, if dance until dawn is something you looking for, Witz Club can pamper your urge. Settled at Hotel Axana, on the prime location of Padang. Witz club is the foremost destination for young party goers community in Padang.
Thus, the party scene in Padang is not as vibrant as any other big city in Indonesia, however the atmosphere and the music blend well together to provide an enjoyable entertainment. When you step into the Witz Club, you will be hit with a sensational lighting effect. The music is great with a mixture of EDM, Hip hop, pop alternative.
You will find an attractive resident DJ's to guests DJ's from other city spinning the tunes here with live band performance on special occasion. The party crowd here can congregate around the table, and share a bottle of fancy drink and dance where they are seated, or just let the steam blow at the dance floor. If Party all night long is your things, fly to Bali and have the total excitement, here, you can check the fancy clubs in Bali.Whenever Bali become your next destination, make sure you visit Pecatu or Lovina. 
Bar 1669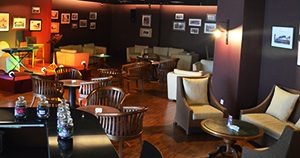 If you are looking for a classier venue to sip your favorite cocktail or imbibe yourself with your favorite liquor or wine, Bar 1669, could be your choice. Sheltered in Kyriad Bumi Minang Padang Hotel, and the name of the bar was taken from the founded year of Padang city.  You can have a relaxing night and a live music performing. You will find less people here, accordingly you can enjoy your drink quietly.
Bar 1669, this place is located in Kyriad Bumi Minang Hotel – Jl. Bundo Kanduang No. 20-28, Kp. Pd., Padang Bar., Kota Padang, Sumatera Barat 25118
TeeBox Music Room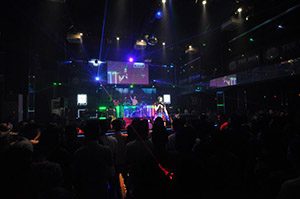 Teebox Community Center, burst onto the scene in December 2009, is one stop entertainment where you can find a restaurant, karaoke, Billiard and Music room in one Building with a lively atmosphere. This is one of the exciting spot when you.
They ensure to bring the fun experience whilst the guest can savor the delicious food, liquor and good games. Tee box welcomes a wide range of guest, from family to have dinner at the restaurant, party goers and pure pleasure seekers.
Live music perform every night, they present the various music genre. They are not only have alocal band perform on their stage, there are plenty special event with famous singer or Dj perfor here on the special event.
After midnight you will hear the inquisitive thump out variation of electro, dance rock, house, hip hop, progressive from the Music Room. Experience the electrifying vibes with adrenaline –pumping, enthralling beats.
TeeBox Community Center is located in Jl. Diponegoro, no.25 Padang. Indeed, you can also visit and enjoy Fun Things to Do in Jakarta in New Years Eve
Zuri Lounge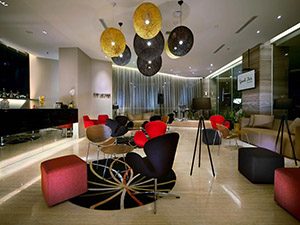 Zuri Lounge is located at lobby level of Grand Zuri Hotel Padang. Design in a modern and minimalist concept, created a light thus refreshing ambience. It is a classy place dedicated for those you seek for exclusivity.
The extensive of fine wine and champagne is available here. Enjoy the classic and modern cocktail whilst having a good conversation with your friends or business partner. A soft live music on the background will lit up your night and refresh your mind.
This place is located in Jalan M. Thamrin No. 27, – Alang Laweh, Padang Sel – Kota Padang, Sumatera Barat 25133
Dejavu Terrace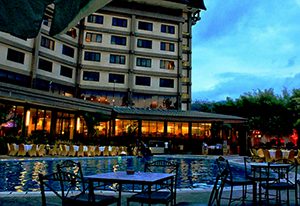 Overlooking the beautiful pool of Kyriad Bumi Minang, Dejavu Terrace is a drinking corner at Kyriad Bumi Minang Hotel. A nice place to unwind after you long day of conference at the hotel, whereas you can enjoy the wide variety of beers, they also have some fruit flavor beer. An extensive alcoholic and non-alcoholic beverage also available for the guests. Later at night, enjoy the performance of live music perform at Dejavu Terrace.
Dejavu Terrace is located in Kyriad Bumi Minang – Jl. Bundo Kanduang No. 20-28, Kp. Pd., Padang Bar,  Kota Padang, Sumatera Barat 25118
With New year is a month away, prepare yourself to have a magnificent New Year this year, Bali or Jakarta could be the fabulous option for your New Year eve party. ( Things to Do in Bali in New Year's Eve )
The nocturnal scene in Padang has just started to grow; thereupon it is incomparable to the night life in Jakarta nor Bali. However if you happen to visit the city and you are into the game at night, there are some few good places you can visit after dark. You can hang out to enjoy your cold beer, listens to a good music, or dance the night away. Meanwhile, you can find more Places To Visit in Indonesia