Indonesia consists of various natural destinations, some could be weekend gateway destinations from Jakarta you never thought possible. One of them that also the most favorite is cave. Apparently, in East Java Province, there are so many caves you can find.
Not only historical and consist of so many geological things, these caves are also very beautiful. Do you become more curious to know what are they? These are 7 beautiful caves in East Java!
1. Margo Tresno Cave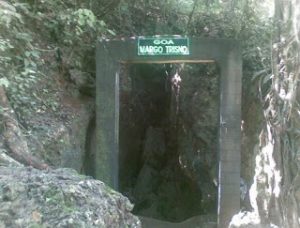 One of many things to do in East Java is to visit Margo Tresno Cave in Nganjuk. This cave is still really natural because you can see there is no additional lights at all here. There are also many bats inside. But do not worry, those will be paid off by the view of shady trees around the cave.
Margo Tresno Cave has been having public facilities, such as toilet, canteen, gazebo, playground, and parking area. There is also a pool which the water is from the natural springs there.
If you want to visit Margo Tresno Cave, bring as many as your family members or friends, because the ticket is so much affordable, only Rp 5.000 per person! Margo Tresno Cave opens every 7 a.m. to 4 p.m.
2. Lebar Sampang Cave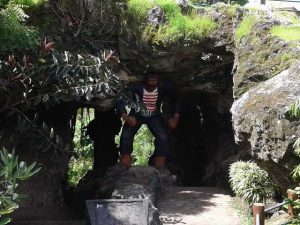 The next cave is Lebar Sampang Cave. It is located in Rong Tengah, Sampang Village. The ticket price is as same as in Margo Tresno Cave, it is only Rp 5.000. But to come here, it is recommended not to bring your own transportation.
It is because the access to the cave is not wide enough, it is not fit to a car, or you might need to park your car somewhere before walking to the cave.
It is said that Lebar Sampang Cave was a limestone quarry. This cave is located along hills, so you will be served by a very beautiful scenery around.
3. Selomangleng Cave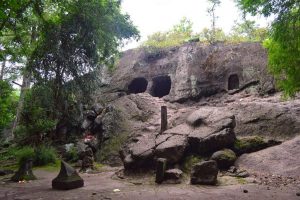 In Kediri, there is a cave at the foot of Mount Klotok. That is Selomangleng Cave. This cave has been being historical since the era of Airlangga. It is formed from big black andesites.
The location of this cave is quite high, so visitors need to go up stairs to reach the cave. Near the cave, there is Museum Airlangga, where is the place to save historical things around. Inside the cave, you can find many reliefs which must be historical.
There is also another interesting spot, that is a pool. If you want to bath in the pool, you need to pay Rp 4.000. This cave opens from 7 a.m. to 5 p.m.
4. Akbar Cave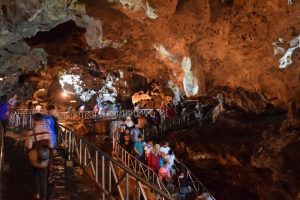 Preparing things to do in Tuban, you can find a cave named Akbar Cave in Gedongombo Village. This might be one of the widest cave in Indonesia. Its width is 1 hectare. This cave is full of religious stories. Sunan Bonang even admired the beauty of Akbar Cave.
In short, there is a period that people forgot this cave. So, Akbar Cave was being neglected. Then ini 1998, it has been managed again by Tuban Regency Government.
While travelling inside the cave, there has been the lights, praying room, and even merchants who are selling batik.
5. Gong Cave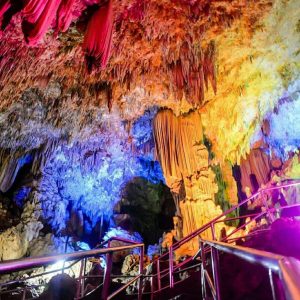 If talking about Pacitan, you might remember to our former president's hometown. Exactly, that is the hometown of President Susilo Bambang Yudhoyono. What different things to do in Pacitan? In his hometown, there is a wonderful cave called Gong Cave you should visit.
Once you enter the cave with 250 metres length, you will see the beautiful view of stalactite and stalacmite view. One thing that makes it special is there is a large dome with 100 metres length, 15 to 40 width, and 20 to 30 height.
If you want to explore all areas of the cave, you  might need about 2 hours since the caves is very big. To ensure the safety of visitors, local government had added some public facilities, such as lighting and safety kits.
Inside the cave which was built around 1930s, there are some rooms, one of the was used as a concert venue. To visit Gong Cave, the ticket price is Rp 5.000. You can also rent a torch with only Rp 5.000.
6. Tabuhan Cave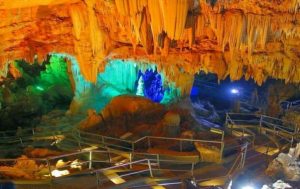 Going to another place in Pacitan, you will get to find Tabuhan Cave. It is just 1 meter away from Gong Cave. The name is 'tabuhan' or wasp because the sound resulted by this cave sounds like drums are beaten.
Tabuhan Cave used to bu used as a place to have meditation. It is also said that this cave was ever vidited by Pangeran Diponegoro.
7. Putri Asih Cave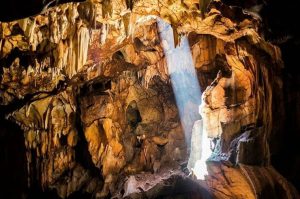 Another one of East Java Indonesia attractions in Montong, Tuban, is Putri Asih Cave. Once you enter the cave, there will be a narrow way that has been restricted by bamboos. As most caves all over the world, one of things to do in Tuban Putri Asih Cave is to see stalactite and stalacmite.
Inside the cave, there is a beautiful cave pearl. When the pearl gets hit by light, the light will go around so amazing. The ticket price is also not expensive. It is only RP 10.000 for adult, and Rp 5.000 for children. If you bring your own transportation, do not forget Rp2.000 for bike and Rp 8.000 for women.
Those are 7 wonderful caves you must visit in East Java. Some of them still look very natural, some others have been managed well but the sense of nature is still there with the view of stalactite and stalacmite.