Indonesia has been well-known of having so many mounts, from Sumatra Island to Papua Island. The beauty of Indonesian mountains attract many people to visit and hike. On the other hand, not all mountains are easy to hike, especially for beginner hikers.
It doesn't mean that people who just want to try hiking will never be possible to hike a mount in Indonesia. In fact, there are some mountains which are safety enough for beginners to hike, even are not reaching 3.000 mdpl. Here are 7 mountains for beginners in Indonesia!
Mount Kelimutu
In Flores, East Nusa Tenggara, there is a popular mount called Mount Kelimutu. This mount is very reachable for beginners to hike because its height is only 1.639 mdpl.
To enter the area of Mount Kelimutu, visitors need to pay Rp 5.000 for domestic visitors and Rp 150.000 for foreigners. If you bring private transportation, the parking fee are Rp 5.000 for motorbike and Rp 10.000 for car.
As long as Mount Kelimutu is not erupting, you will see how beautiful it is. Mount Kelimutu has three lakes with three different colors. Those are Lake Tiwu Ata Mbupu with the blue color, Lake Tiwu Nuwa Muri Koo Fai with the green color, and Lake Tiwu Ata Polo with the red color.
Mount Batur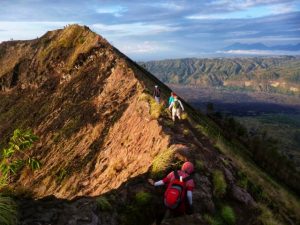 Planning about things to do in Batur, for beginner hikers, you can try to hike Mount Batur. Its height is just 1.717 mdpl. You will only spend about less than 3 hours to reach the top of Mount Batur. More than 90% visitors here are foreigners.
What are wonderful things Mount Batur consisting of? This mount is full of geology footprints. No wonder Mount Batur was appointed as Global Geopark Network by UNESCO in 2012.
Along the journey when hiking the mount, local people from Desa Trunyan are still there, they are called Bali Aga tribe. From a distance, you can also see the view of Mount Abang and Mount Agung across Lake Batur.
Mount Andong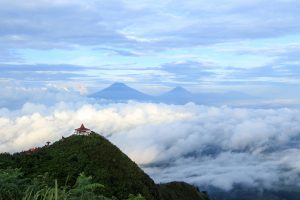 Have you ever heard the term 'andong'? For Javanese people or you who often come to any cities in Java, you might be familiar with 'andong', which is usually related to a transportation be pulled by horse.
In fact, it is not only a mode of transportation, but also the name of a mount in Magelang, Central Java. That is Mount Andong.
This mount is very suitable for the beginners to hike. It is only 1.726 mdpl with a sloping hiking trail. You don't need to much time to reach the top, it is just about 1,5 to 2 hours. Another reason this mount is pretty good for beginners because it has many basecamps.
So, whenever you feel tired, you don't have to worry! You can find the basecamps in Sawit Village, Pendem Village, Gugik Village, Temu Village, Kudusan Village, and Sekararum Kembangan Village. This mount has 4 tops, Makam, Jiwa, Andong, and Alap-Alap. The highest one it Andong.
You will also be amazed by the extraordinary view like 360 degree here! Before you hike Mount Andong, remember to bring more water because landslide in 2018 had closed the water springs.
Mount Ungaran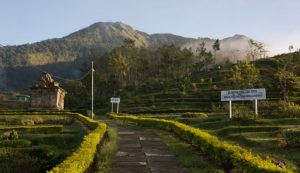 What things to do in Ungaran? If you ever come to Ungaran that is located in Semarang, Central Java, you might ever hear about Mount Ungaran. This mount is also recommended for beginner hikers.
With 2.050 mdpl height, the track is not too challenging. You even will see the view of tea garden along the journey to the top of Mount Ungaran. The ticket price is so affordable, it is only Rp 7.000.
Not only hiking, you can also enjoy the hot springs that is also be functioned as swimming pool near Mount Ungaran. It is hidden near Gedong Songo Temple.
Mount Ijen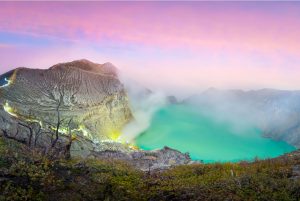 Between Banyuwangi and Bondowoso Regency, East Java, you can find another reachable mount, that is Mount Ijen. Its height is only 2.386 mdpl, it is recommended for beginners to hike.
Hiking Mount Ijen, you can also explore the amazing view of Ijen Crater, one of the magnificent craters in Indonesia. It is also the biggest acid crater in the world. There is a natural phenomenon in Mount Ijen you have to see, that is blue fire. The fire comes from the sulfur gas which the heat reaches 600 celcius degree.
6. Mount Papandayan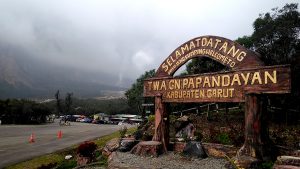 In West Java, there is one of the best things to do in Garut, that is to hike Mount Papandayan. Its height is 2.665 mdpl and the track has been well ordered, so it is safety for beginners. Visitors will need to pay Rp 20.000 on weekdays and Rp 30.000 on weekend. If you want to camp, you have to pay Rp 35.000.
Another reason that makes this mount is suitable for beginners is because of the adequate public facilities. You will not feel hard to find any stalls and toilets in some spots.
When you are hiking, it will only take about 2 to 3 hours to reach the top. Your struggle will be paid off by many fascinating spots, one of them is sulfur crater.
Mount Gede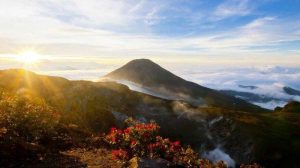 If you want to find a quite near mount from Jabodetabek, Mount Gede could be the best choice. It is located between Bogor, Cianjur, and Sukabumi, West Java. Its height is just 2.958, it is reachable enough for beginners.
Mount Gede was appointed biosphere reserve by UNESCO in 1977. The first person that hiked the mount was C.G.C Reinwardt, founder of Bogor Botanical Garden. There are some interesting destinations near Mount Gede, such as Canopy Trail and Telaga Biru.
So, between those 7 mountains, which one do you like the most to hike for the first time?