Visiting Sumatra, Indonesia will never be boring as there are various things to do in Jambi, a province located on the east coast of Sumatra. The destinations vary from its modern and trendy attractions to its beautiful landscapes.
The landscape is overly mesmerizing that it could bring harmony and peacefulness to the minds of adventurous travellers. You can start by exploring Kerinci mountain, the highest mountain in Sumatra, then resting your mind and body in Gunung Tujuh lake, a wonderful lake in Kerinci regency.
Besides Gunung Tujuh lake, there are also other beautiful lakes in Jambi that could light up your holiday. Here is the list of 6 wonderful lakes in Jambi that are worth exploring.
1. Gunung Tujuh Lake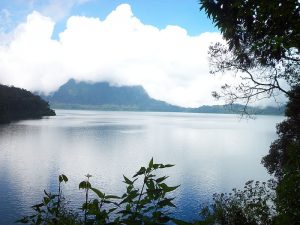 Gunung Tujuh lake is one of the wonderful things you can find in Kerinci Seblat National Park as it is located right in the area of Gunung Tujuh mountain. The lake is a unique lake which surface sits at 2005 meters above sea level, making the water so cold.
The location makes the lake becomes popular as an overnight hiking spot among the visitors of Gunung Tujuh mountain. Surrounded by 7 beautiful and magical peaks, Gunung Tujuh lake really is a great spot for overnight hiking and even fishing.
2. Kerinci Lake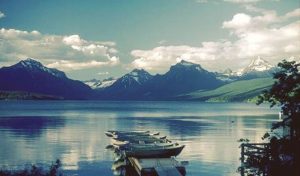 Kerinci lake is the largest lake in Kerinci regency that is situated at the bottom of Rayo mountain. It can be accessed through 10 hours driving from Jambi city to Sungai Penuh city.
Your exhaustion will fade off once you see the clear water that is shaded by trees and blurred by the cool mist with Rayo mountain as its background. The beautiful scene is the one that attracts more people to come visiting this lake.
3. Kaco Lake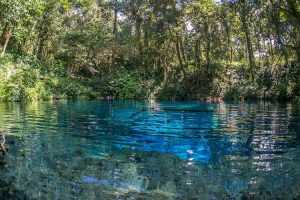 Being one of the magnificent lakes in Sumatra, Kaco lake comes with super clear water that can reflect your face. This fact is the reason why it is named as Kaco which means mirror.
As the name, the water in Kaco lake is very clear and blue that you can see many fish swimming there. Shady trees grow surrounding the lake, creating a cool and calm atmosphere.
The wonderful scene seems like it invites you to swim there, becoming a part of its magical atmosphere. However, you need to be careful swimming there as the lake is quite deep.
4. Sipin Lake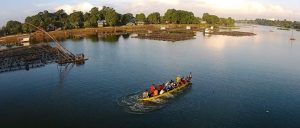 Different from other wonderful lakes that usually require more efforts in accessing them, Sipin lake is a lake that is situated in the center of Jambi city. This location makes the lake very popular among locals and is crowded on the weekends.
The beauty lies on the exotic views with cool breeze that is very suitable for relaxing in the afternoon. The locals that work as fishermen build small fish cages in the middle of the lake. So besides enjoying the view, you can also interact with the local people.
For a more calm experience, you can come there on weekdays by paying Rp. 5,000 only as the entrance fee.
5. Kumbang Masurai Lake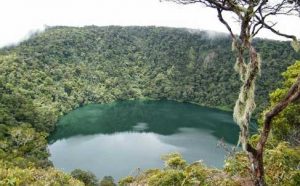 Masurai mountain in Merangin regency is a good choice of mountains in Indonesia for hiking. Right on Masurai mountain lies Kumbang Masurai lake, the second highest lake in Indonesia that is situated approximately 2560 meters above sea level.
To arrive at Kumbang Masurai lake, you need to drive for 3 hours from Jambi city. Then you need to go hiking passing fields, coffee plantations, and bushes while being accommodated by the nature sounds.
The lake has calming atmosphere with the reflection of forest that is surrounding the lake. It is also a great spot for overnight hiking.
6. Sigombak Lake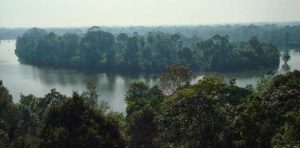 Sigombak lake is located at Tebo regency and is nominated with 30 kilometers from Muara Tebo, the capital city of Tebo regency, and approximately 250 kilometers from Jambi city, the capital city of Jambi province.
Sigombak lake is known as Jambi's Toba lake as it has similar appearance to Toba lake. It is because there is also a small island in the middle of Sigombak lake, just like the one in Toba lake. The unique feature makes the lake is nominated as Tebo's main tourist destination.
Jambi has indeed beautiful and wonderful lakes that could hynotize you to come even if you have to put great effort in accessing them. Besides the lakes, there are also other things that you can explore in Jambi as a part of Sumatra island. These are other reasons why you should visit Sumatra.