It's important to understand first about what are the clothes your should prepare to wear during your little journey in Indonesia. You must know first about the climates on Indonesia, which is considered as one tropical country. So you should know it already that Indonesia always has this kind of hot weather, especially during the dry season.
While on rainy season, you should be prepared for the temperature changing, from the hostest posible to freezing cold. If you weren't prepared, you can get some trouble with you with this situation. And remember, you must wear the proper clothes to respect the other people around you. You don't want to get messy with people around, right? So let's learn now, about what to wear when travelling to Indonesia. Here we provide you with 10 choices of clothing, depending on situation and the place you're into. Better take some notes!
1. Travel Jackets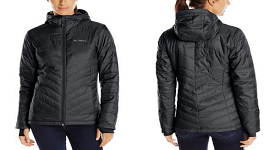 First thing first, clothing that you should wear is travel jacket. From departure till the arrival, this thing helps alot to make your body warmer. You can't guarantee that the temperature will always be warm all the time, sometimes it can be unpredictable. Especially if you happen to just landed, and want to visit some areas like things to do near Bali airport in the night.
Well, for making sure that your body is ready with any cold condition, you shoud wear your travel jacket. Man or woman, surely there's different model and variety. But in the end, the benefit of it will be the same, to make your body more comfortable.
2. Long Skirt with Shirt (Cotton)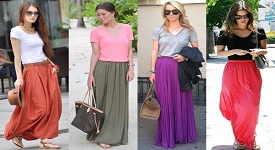 What to wear when travel to Indonesia? Like mentioned above, Indonesia is one hot place. You can wear the long skirt then combined with he shirt for cooling your body a bit. Usually you can wear this in some general places like things to do in Kemang and other busy attractions.
If you're a man, you can use the short,and then combined with T shirt, to cool things off. This is very sutitable for everyday wear, especially if you just strolling the city to get some entertainments. It can also be used to visit ordinary public places like malls or restaurants.
3. Bikinis or Swim wear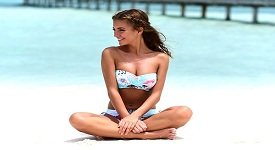 What to wear when travel to Indonesia? One of the things you should remember is not wearing any revealing clothes while being in Indonesia, for respecting the Moslems in here. But, it's okay to wear it depending on the situation. It's absolutelu okay to wear it when you want to go for swimming in the pools or the beach. But it's not okay if you just walking around somewhere else with wearing only bikinis or swimwear.
Don't worry about getting yell at or getting something worse from Indonesian people because wearing bikinis on the beach. They really understand that the bikin or swim wear is suitable for swimming, like if you want to go for beaches in Kuta.
4. Sash or Scarf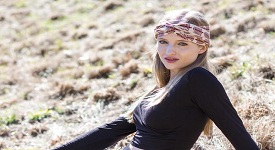 If you have the plan to go to some temples like the one in things to do in Semarang, you can have something that can cover you from the dust or the sun shine. You can pick the scarf or sash, it's really good if you combine it with some long pants and shirt. Don't wear dress, because if the wind blows up…you know the rest.
There are some sellers that sold some scarf right at the entrance of the famous temples like Borobudur. The scarf also came in different motives that you can choose. Just make sure that the colour of the scarf match the clothes you wear.
5. Jeans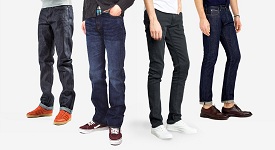 What to wear when travel to Indonesia? Next what to wear when travelling to Indonesia is Jean. Jean is really suitable if you taking someone out for the casual activities like playing a malls, hitting restaurants for lunch, or maybe just walking through the city with style. While in Indonesia, you better stick with the t shirt.
You can also use jean when shopping in some shops like in things to do in Malioboro. Even in the markets you can see some people wearing jeans, like you. So the jean is indeed aperfecteveryday wear for non adventure type of travelling. 
6. Sandals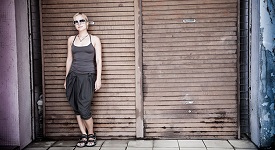 What to wear when travelling in Indonesia for the foot? It's sandal. Nothing can compare the power of Sandal. Beside it's so light in weight, it's so comfortable for wearing all day long, just enjoying the trip with these sandals. Shoes are too complicated for the trip, and the hot weather makes it worse.
By using sandals, your feet is of course more comfortable, but non dirt free. Just by using some water, you can wash it off with so much ease. Use these sandals when taking some trip to the areas like things to do in Bangli Bali. You can choose shoes, if you want to go for hiking or trekking to some mountains in Indonesia.
Some Supporting Stuff That You Can Wear or Bring
While the 6 clothes above is the lis of what you should wear, and must wear durin your trip, this small list below is completing the list above with the optional things for you to wear. Remember, this is completely optional, it's better for you have them, but it't okay if you don't have them anyway.
1. Pocket Camera, the camera that really easy to bring anywhere is a great companion. With its size, it's no hard to carry it around. Plus, there are so many choice of pocket camera with better features and resolutions, you can pick one of the best!
2. Cap, with the hot weather, it's not sin to bring one. The cap is really helpful tough, maybe for some of you who don't want to have tan skin.
3. Glasses, for the more extreme trip like hiking, maybe you should reconsider to bring at least one eyeglasss with you. The stinging sun glare can make you fell from your road and can be a fatal way to end a hiking trip.
4. A Towel, not the big towel but the small one. It can be so much useful, more than you can imagine. It can help you to wipe your sweat, as a media to wash your face, and can be use for covering wounds. With just small towel, you can get much benefits.
More Tips when Travelling to Indonesia
Indonesia is Muslim majority, so you must respect them by not wearing shorts everywhere. Unless, when you go to around big cities there, you wear shorts, but please take care of your safety there!
Learn their common phrases to be friendly.
Get lost in Indonesia, you will find some treasures
Bring your personal medicine and safety properties.
So that's our complete list of what to wear when travelling to Indonesia, hope you can ge ready from now, to the wonderful journey of Indonesia that awaits you tomorrow. Better prepare than sorry, right? That's it, have a good day!