Jakarta, the capital city of Indonesia. Inside, there are so many outdoor activities in Jakarta in the area of modernization. But, is it easy to find the interesting places beside those that included on that very list?
The snwer is yes, Jakarta jas several areas that completed wit their own favored places by the people. For example there's this one, things to do in Pluit Jakarta. And an example beside that is the area called Cikini, Jakarta. Well, there are some spots that really good to visit in here. Even thoguh they aren't natural tourist attractions, but surely they can give you something that you wanted. So, here it is, the things to do in Cikini Jakarta :
1. Middle Eastern Restaurant Al Jazeerah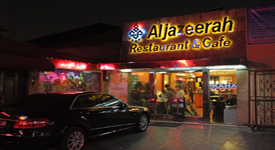 The first thing first, we want to look for the nice restaurant in this area of Cikini. One option is this Middle Eastern Restaurant. Like you can see from its name, in here there are several Middle eastern foods you can choose, like Kebab and more.
The interior is really cool with its unbright wallpaper, and the furnitures that have this kind of Arabic theme. The foods are really good because of its rich flavor. They also serve some services for event in here like birthday, wedding, and seminar. The averag cost for two peoplein here is about Rp350.000,-
Location : Johar 8 street, Menteng
Tips : You can order catering from this restaurants to be used in your event
2. Bumbu Desa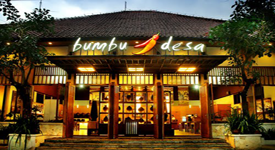 Next one is the restaurant with the Indonesian theme, called Bumbu Desa. Unlike the Indonesian restaurants in things to do in Tanah Abang, the Bumbu Desa has several good things like the strategic location, great menu, and also comfy environment.
Even though the building itself looks so modern, but they use some woods furniture to create this atmosphere of a village. And by serving the local foods too, they can create this kind of cozy feeling to all customers.
Location : Cikini Raya 72 street
Tips : Really suitable for the people who have low budget
3. Alibi Coffee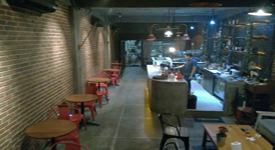 Moving from there, now we reach the Alibi Coffee, located just a few meters from the restaurants above. You can say that, this is the affodable caffe for all people. That's why, usually the young teenagers come here in the evening to hangout with their friends.
This can be included in cheap and fun things to do in Jakarta, because beside the price itself is really affordable, the interior is also quite comfortable. You only need about Rp100.000,- in here, because with that money, you can choose so many stuff from the choices of drink.
Location : Raden saleh raya 45C street
Tips : Better come here with friends to make it a lot better
4. Gedung Teater Jakarta/ Jakartan Theater Building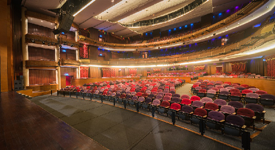 And the next one is also can be included as one interesting place with arts, called Gedung Teater Jakarta. In here, there are some events like theatrical drama, or orchstra that held in some times. Maybe if you want to see the things like orchestra or other show, you should look at the events schedule first.
Talking about the place, the Gedung Teater is really well maintained and improved, we can see the example from the wall and the chair that always looks so clean and new. There are three levels of building in here, with some balconies around too.
Location : Taman Ismai Marzuki 73 street
Tips : Make sure to look at the events date before going in
5. Planetarium Jakarta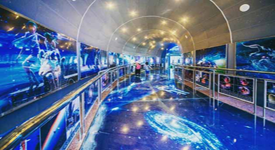 In the fifth place, we want to put another place of things to do in Jakarta with kids, the Planetarium Jakarta, that also located inside the Cikini area. Like you knew already, the place is filled with beautiful facts about the planets and other sky objects.
Students or the kids can learn about them easily because there will always be a simulation that can tell the kids about the particular object. With the etrance ticket of Rp12.000,-, the people can have more knowledge and undertanding about the planet they live in.
Location : Cikini raya 73 street
Tips : Make sure to come here during the shows date, they usually held in some days within a month
6. Cheese Cake Factory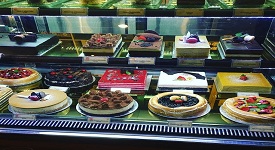 And then, we want to east again in the Cheese Cake Factory. This is the right place if you want something sweet to east, because in here, it's heaven of the sweet foods. Designed with such a cture interior, many girls love this place.
Inside, you can have your time choosing and eating all kinds of cake with so many variants. There re some cakes in here, but the best one is of course the Cheesecake. In total, the average cos when visiting this place is around Rp100.000,-. 
Location : Tebet Barat Dalam Raya 23 street
Tips : Be sure to take your girl here, becuase it's a perfect place for dating
7. Gado-gado Bon Bin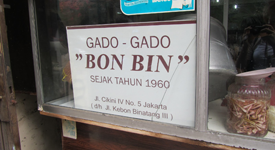 Do you ever eat a gado-gado? Do you even know what gado-gado is? Then let us tell you. Gado-gado is one traditional Indonesia food that has the vegetables added with sweet peanut sauce on top of them. The combination of both is really amazing.
Not only the main course gado-gado, you can also choose the other stuff like Es Cendol, Es Kelapa Muda, and other drinks you want. The place is really famous, especially because this place is having an old years of busines. It was built in year 1960, and start growing until now. The price of the gado-gado is a but expensive, it's Rp34.100 per portion.
Location : Cikini 4 number 5
Tips : Well don't be so sad about the price, after trying the taste of it, the price you've paid is really worth it.
After examining those seven places, better try to explore some more to get all the interesting places left on this area. Don't worry, we won't leave to feel clueless to find all those locations, we already prepared some alternatives for you to make it easier to find what are other good places in Cikini. All of them included on the small list of things to do in Cikini below :
Ismali Marzuki Park
Suropati Park
Public LIbrary
Sasmita Loka Ahmad Yani
Bartele Gallery
Joeang '45 Museum
Situ Lembang Park
Iceberg Pizza and Gelato
Markobar Cikini
Yep, that's it, all the things to do in Cikini, Jakarta. The area tells us that not only the famous locations that have some special places, even area like Cikini, which is stil considered less famous than other areas like Kemang or Grand Indonesia, still having its own unique places. We hope that our list can help you a lot during your visit in this area. Have a great journey!