After trying some of the beautiful attractions of East Java province inside the Java island in Indonesia, again, we want to go back to our capital city of Indonesia, Jakarta. Now, it's time to have fun in the modern places like things to do in Mangga Dua Jakarta
Yes, Jakarta s a perfect city if you want to look for venues or spots that already combined with the modernization. The things is, you should find the perfect location who has the specification of having some interesting spots. And for this time, we want to pick the places that located near the Hotel Mulia Jakarta, which is considered one of the best hotels in Jakarta, even in the area like things to do in Menteng Jakarta. So, without further do, you can check all of them in the things to do near Hotel Mulia Jakarta below :
1. Hotel Mulia Jakarta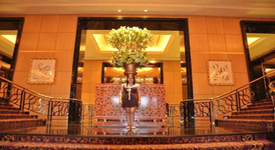 Like the other hotels in an area of Jakarta city like things to do in Kemang, there's one hotel that we want to talk about, the Hotel Mulia itself. Well, all we can say about this hotel is, this is one of the luxurious and marvelous hotels in all Jakarta area.
It has this outstanding services, and also heart warming interior that almost looks like the locations in a faity tale. With those conditions, the visitors need to pay more money to be able to spend the night in here. For the night, it can be  more than a million rupiah that will be charged to the visitors.
Location : Asia Afrika street, Senayan
Tips :This place is suitable for the non budget tourists
2. Kidzania Jakarta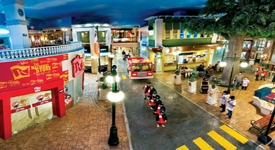 A place that is really famous, built specially for the kids, the Kidzania. This is one very fun ride to all of them. They can try all the things that available in the small area of Kidzania. They also can be everything they want.
With so much rides, they can increase their imagination and creativity through the educating, fun, and satisfying rides. For the entry ticket, there are some tickets ranging from Rp100.000,- to Rp250.000,-, based on the age of the kid.
Location : Pacific Place 6th floor
Tips : Always be careful of your belongings
3. Korean Cultural Center Indonesia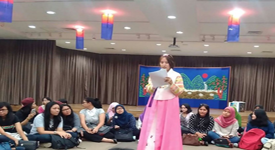 It's time for the educational attraction again, but this one is not only open for kids, but also for everyone who want to learn about Korea and its culture. Especially for you who really love K-Drama,a this one place is very recommended.
It's actually free to enter it, you just need to show your identity card, or mayeb your student card to able to enter the place freely. Inside, you can find so many information about the Korea country itself, and dozens of Korean culture.
Location : Equity Tower Building, 17th floor
Tips : Maybe it's a little confusing at the first time, but surely it'll be fun
4. Plaza Senayan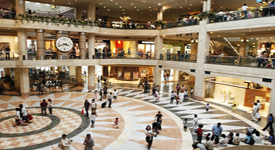 Not only things to do in Cikini Jakarta that have some places like malls, which like the gathering place of society where the people usually hang out with their friends or family, and buy something in there too. There's one, located near the Hotel Mulia Jakarta, called Plaza Senayan.
This Plaza Senayan is not something new to Jakarta people, because this one was built long time ago. With its fame, most people will prefer to enter this mall because of many benefits that they can get upon entering the place.
Location : Asia Afrika street 8
Tips : Always bring more budget if you want to come into some places like this
5. JKT48 Theatre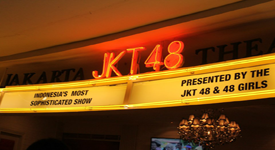 Idol Group. Idol Groups are everywhere now. It's no wonder that we can find them in some televesion programs, because they have their own talent to show as an entertainment for the people.
And one of those Idol Groups is JKT48, which is Indonesian branch of the former AKB48. They have their own base in here, or people usually refer as theater. The visitors can enjoy the shows in here, either the trainee show or member show. At first, the visitors can choose the entrance tickets from Rp60.000,- to Rp120.000,-. Don't be wild out there.
Location : FX Sudirman
Tips : Just enjoy the show without interrputing others
6. Gelora Bung Karno Stadium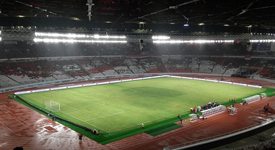 As an icon of sport, especially football, in Jakarta, the name of Gelora Bung Karno or GBK is already famous in the ears of sport lovers. In this stadium, some great histories happened. And that memories still live inside the heart of fans.
But now, the GBK is mainly used for the local matches, especially between the top teams. People usually have some problems upon entering, especially because of the fake ticket sellers that will promise them cheaper price. But overall, this stadium is so great, and always having some improvements. 
Location : Pintu Satu street
Tips : Be a supportive supporter, and always be fair
7. Senayan City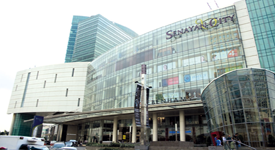 Beside the famous locations inside the article of the things to do near Grand Indonesia , we also want to tell you about the other known places for having fun hanging out, especially during the weekend, a mall called Senayan City.
This mall is also the famous one, and people of Jakarta mostly already visited this Senayan City. Inside, you can find so many things, including the goods that maybe you want. Visiting this mall would be great, especially if you have some friends with you.
Location : Asia Afrika street 19
Tips : Maybe the price is slighlty expensive, always be careful when you want to "adopt" a product
Other Locations Near Hotel Mulia Jakarta
After visiting those location, it's still feel not perfect yet before visiting these other places that also exist in the area of Hotel Mulia Jakarta. Some of them are already famous, and if not, they can always welcome you at any time. So here's the places left in the things to do near Hotel Mulia Jakarta.
Senayan National Golf Club
Mulia Spa
Pacific Place
Soleil Spa
Cinemaxx
Bikram Yoga Jakarta
Gandaria City Mall
Grand Indonesia Mall
Lucy in the Sky
Yep, that's our total number of the things to do near Hotel Mulia Jakarta, which all of them are included as the non natural attractions, yet still provide some of the best elements of entertainment that can be given to the visitors.
As you can see there, even though in the busy area like this, you can still have a place for relaxation. It's not very hard to find a place to relax even in the capital city. All you need is to look more and start searching your area. Maybe you can find one place or two that really suitable for you.
Hotel Mulia Jakarta :